U of I Chooses Dairyman John Wright to Manage CAFE Research Dairy Project
March 06, 2020
MOSCOW, Idaho — March 5, 2020 — John W. Wright will serve as the University of Idaho's project manager for the new $25 million research dairy near Rupert that will serve as the core of the Idaho Center for Agriculture, Food and the Environment.
He retired last year from a 41-year career of growing and operating his own dairy near Wendell. Wright said those experiences give him a practiced ability to think through current challenges with insight on what might result decades from now.
"Forty years ago, I built my dairy when I was a young man full of vim and vigor," Wright said. "And I made a lot of mistakes that over the years I got to look at every day and think, boy, why did I do that?" He says that hindsight will be an asset in developing the research dairy.
Wright will represent the U of I College of Agricultural and Life Sciences as the design work proceeds and when construction begins. The university partnered with the Idaho Dairymen's Association to buy land from the Whitesides Family near Rupert a year ago. The Idaho State Board of Education authorized design work on the project earlier this year and construction is expected to begin in 2021. The first cows are expected to begin milking in 2024.
The 2,000-cow dairy will become the nation's largest research dairy with the capacity to study issues associated with modern large-scale operations. It will be paired with an Idaho Agricultural Discovery Complex near Twin Falls and a related focus on food processing research.
The designers who will develop the dairy's infrastructure and create the blueprints know what they're doing, Wright said. What he can contribute is the practical experience that overseeing hundreds of cows and a workforce dedicated to their care can provide.
"It's going to be some of the practical aspects of what I've done in my career that will hopefully help me advise on and catch some things," he said.
Brent Olmstead, CALS director of government and external relations, said Wright's experience and industry insight will serve him well in this new role. The two worked together through the Idaho Milk Producers Association and have known each other for decades.
"One of the main reasons John is in the position is because he is so well respected within the industry and well known in the Magic Valley community," Olmstead said. "In a sense, we have a project manager and an ambassador."
Beyond the demands of running his own dairy with more than 400 cows, Wright served on several dairy industry groups. "John understands dairy from a grassroots perspective, and for CAFE, that's what we need to build and run a dairy beyond a strictly academic perspective," Olmstead said.
—
Media Contact
Bill Loftus
Science writer
208-885-7694
bloftus@uidaho.edu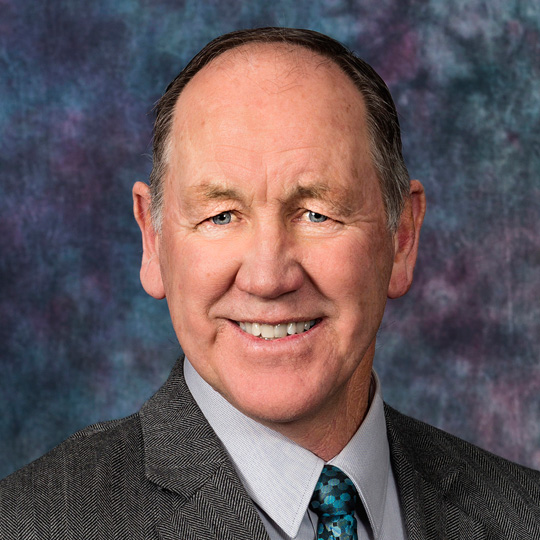 About the University of Idaho
The University of Idaho, home of the Vandals, is Idaho's land-grant, national research university. From its residential campus in Moscow, U of I serves the state of Idaho through educational centers in Boise, Coeur d'Alene and Idaho Falls, nine research and Extension centers, plus Extension offices in 42 counties. Home to nearly 11,000 students statewide, U of I is a leader in student-centered learning and excels at interdisciplinary research, service to businesses and communities, and in advancing diversity, citizenship and global outreach. U of I competes in the Big Sky and Western Athletic conferences. Learn more at uidaho.edu