Nepali Musician Headlines U of I World Music Celebration
January 27, 2020
MOSCOW, Idaho — Jan. 24, 2020 — Music lovers on the Palouse will hear the pluckings of South Asia's most famous string instrument — the sitar — at this year's University of Idaho's World Music Celebration.
Nepali musician Bijay Shrestha headlines the 2020 festival Friday and Saturday, Feb. 7-8. This annual, two-day event features a concert and free masterclass with an international visiting musician.
"Sitar has never been featured at the World Music Celebration and we wanted to introduce the instrument and its unique sound to our audience," said Navin Chettri, artistic director of the World Music Celebration and lecturer in U of I's Lionel Hampton School of Music. "It is a beautiful sounding, versatile instrument that has been featured in many genres, including by bands like the Beatles and the Doors."
A concert at 7:30 p.m. Friday, Feb. 7, in the Administration Building Auditorium will feature Shrestha, as well as the Lionel Hampton School of Music's Jazz Band I, Jazz Choir I, World Beat Ensemble and Flute Ensemble.
Tickets for the concert are available at the door and cost $8 for the general public and $5 for students and senior citizens.
The World Music Celebration also features a free masterclass with Shrestha titled "Discovering the Sound of Sitar" at 4:15 p.m. Saturday, Feb. 8, in the Haddock Performance Hall on the U of I Moscow campus.
Born to professional musicians, Shrestha started learning to play the tabla – an Indian percussion instrument made of a pair of drums – at the age of four, earning a master's degree in tabla at the age of 18. Shortly thereafter, he earned a master's degree in sitar, becoming the first young musician in Nepal to earn master's degrees in both instruments.
"This will be one of the most unique concerts in the Palouse region," Chettri said. "It will be a true mix of musical cultures, giving the audience an opportunity to experience everything from traditional Indian ragas to fusion arrangements of pop music tunes performed with Shrestha and our various U of I ensembles."
More information about the World Music Celebration is available at uidaho.edu/worldmusic.
—
Media Contacts
Navin Chettri
Artistic Director, World Music Celebration
Lecturer, Lionel Hampton School of Music
nchettri@uidaho.edu
Kathy Foss
Marketing and Communications Manager
College of Letters, Arts and Social Sciences
kfoss@uidaho.edu
208-885-6474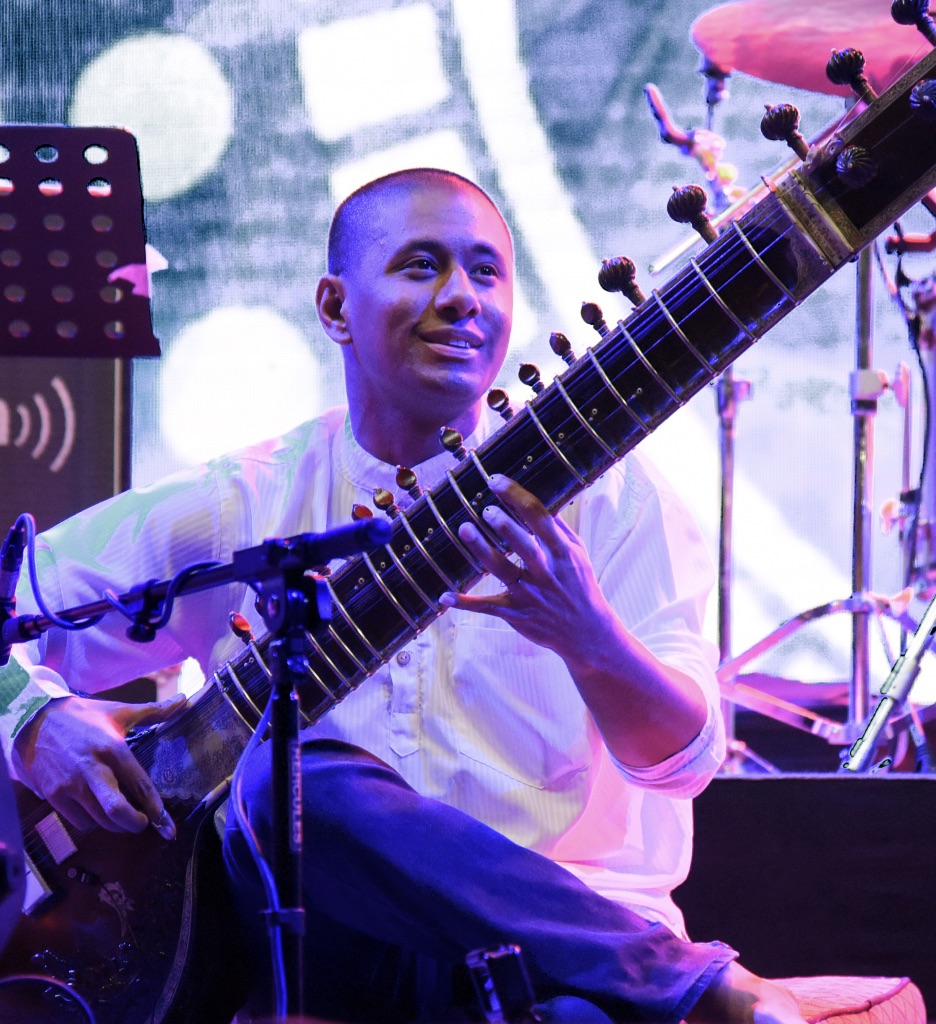 About the University of Idaho
The University of Idaho, home of the Vandals, is Idaho's land-grant, national research university. From its residential campus in Moscow, U of I serves the state of Idaho through educational centers in Boise, Coeur d'Alene and Idaho Falls, nine research and Extension centers, plus Extension offices in 42 counties. Home to nearly 12,000 students statewide, U of I is a leader in student-centered learning and excels at interdisciplinary research, service to businesses and communities, and in advancing diversity, citizenship and global outreach. U of I competes in the Big Sky and Western Athletic conferences. Learn more at uidaho.edu