Dark Play "Deep Calls" Premieres Feb. 7-15 at University of Idaho
February 03, 2020
MOSCOW, Idaho — Jan. 31, 2020 ­— The University of Idaho Department of Theatre Arts presents the world premiere of "Deep Calls" from Feb. 7-15 at the Forge Theater, 404 Sweet Ave., Moscow. The show contains mature subject matter and language and is not for children.
An urban fairy tale, "Deep Calls" centers on Carson, a young woman attempting to leave a life of prostitution. She journals about her experiences, framing certain events as fairy tales to ease her trauma. The play moves between two worlds, one of fantasy and one of harsh reality. The people who populate these worlds include a pimp named Porcupine, woodland creatures and a woman who is helping her to heal and build a sense of self-worth.
"Deep Calls" is written by Kendra Phillips and directed by KT Turner, both Master of Fine Arts candidates in theatre arts.
Phillips is aware that the subject matter is a difficult one. She's incorporated music, vivid imagery, metaphors and fairy tale elements into the story so the characters and audience "don't have to look straight on," she said.
"The fairy tale elements give some distance," Phillips said.
Admission is free for U of I students and $6-$17 for the public. Advance tickets are available at the Department of Theatre Arts, Shoup Hall, Room 201, by calling 208-885-6465 or at the door 30 minutes before curtain.
To learn more about this show, specific dates and times and upcoming productions, visit the Theatre Arts website.
—
Media Contact
Kelly O'Neill
Department of Theatre Arts
208-885-6465
koneill@uidaho.edu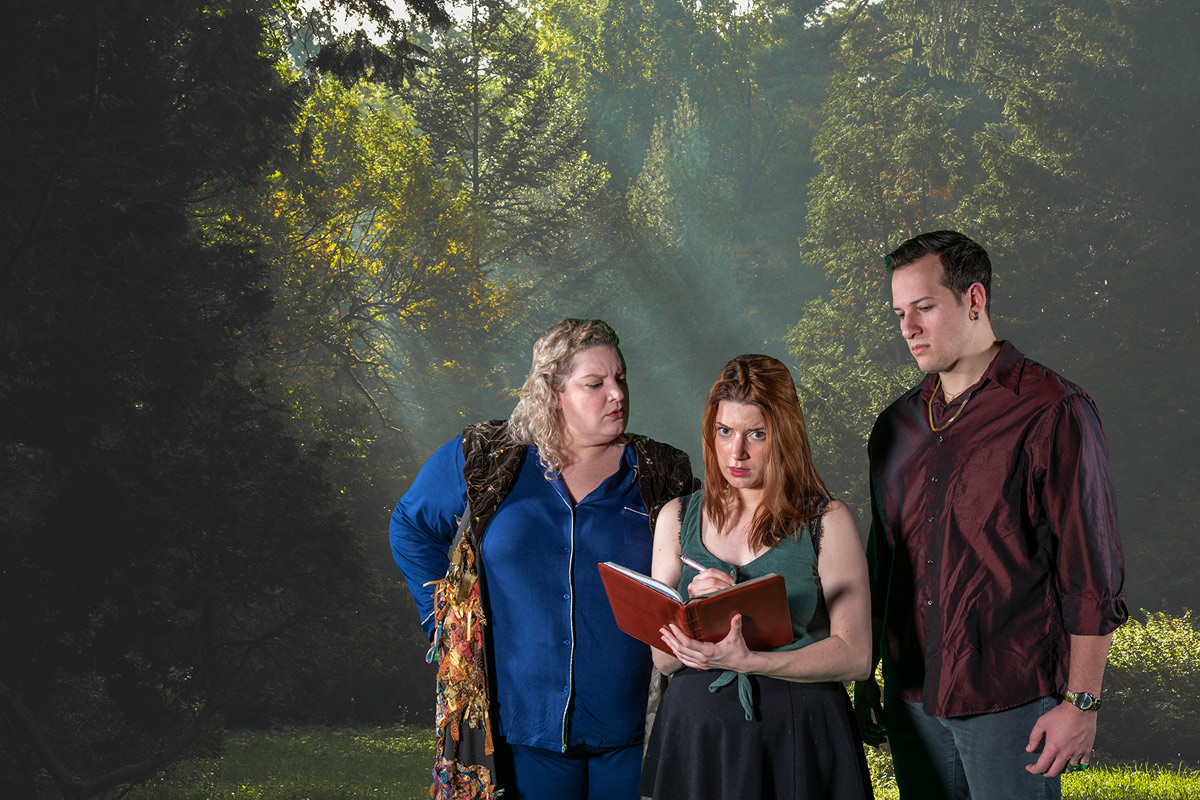 About the University of Idaho
The University of Idaho, home of the Vandals, is Idaho's land-grant, national research university. From its residential campus in Moscow, U of I serves the state of Idaho through educational centers in Boise, Coeur d'Alene and Idaho Falls, nine research and Extension centers, plus Extension offices in 42 counties. Home to nearly 12,000 students statewide, U of I is a leader in student-centered learning and excels at interdisciplinary research, service to businesses and communities, and in advancing diversity, citizenship and global outreach. U of I competes in the Big Sky and Western Athletic conferences. Learn more at uidaho.edu