Richard (Jake) T. Jacobsen
August 22, 2019
Richard (Jake) T. Jacobsen, 77, a former dean of the University of Idaho College of Engineering, passed away Tuesday, Aug. 20, in Idaho Falls. Jacobsen earned a Bachelor of Science from the U of I in 1963 and a Master of Science in mechanical engineering in 1965. While a graduate student at U of I, Jacobsen taught courses in the U of I Department of Mechanical Engineering. After completing his doctorate, he joined U of I and climbed through the academic ranks to professor, chair of the mechanical engineering department, associate dean of research, and later, dean of the College of Engineering from 1990-99.
While at the U of I, Jacobsen was responsible for more than $12 million in grants and contracts. Most of the awards were for research on the thermophysical properties of various fluids and mixtures.
Having enjoyed a distinguished career, Jacobsen's most important priority was always his family. He was a loving husband, father, grandfather, son, and friend.
He was preceded in death by his parents and his eldest son Richard (Bud) T. Jacobsen Jr.
He is survived by his wife, Bonnie (Stewart) Jacobsen of Idaho Falls; his children, Pamela Sue Jacobsen (John) Moats of Boise; Eric Ernest Jacobsen of Moscow; Jay Michael Jacobsen (Clint Martin) of Salt Lake City, Utah; Erik David (Pamela Olson) Lustig of Sammamish, Wash. He is also survived by his daughter-in-law Desiree (Martin) Jacobsen of Moscow; grandchildren Richard Taylor Jacobsen of Pullman; Sidney Marie Jacobsen of Spokane; Victoria Alexis Jacobsen and Eric Tyler Jacobsen of Moscow; Kayla Francis Lustig, Julie Marie Lustig and Elleny May Lustig of Sammamish, Wash.; and great-grandchild Brayden Taylor Jacobsen of Pullman.
A service will be held at 11 a.m. Saturday, Aug. 24, 2019, at the LDS Chapel, 1165 Azalea Drive, Idaho Falls, ID 83404.
Arrangements are under the direction of Coltrin's Mortuary & Crematory, Idaho Falls, and online condolences may be sent to coltrinmortuary.com.
In lieu of flowers, the family suggests donations to the Juvenile Diabetes Research Foundation or a local humane society.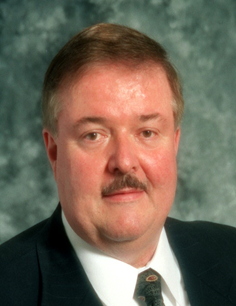 About the University of Idaho
The University of Idaho, home of the Vandals, is Idaho's land-grant, national research university. From its residential campus in Moscow, U of I serves the state of Idaho through educational centers in Boise, Coeur d'Alene and Idaho Falls, nine research and Extension centers, plus Extension offices in 42 counties. Home to nearly 11,000 students statewide, U of I is a leader in student-centered learning and excels at interdisciplinary research, service to businesses and communities, and in advancing diversity, citizenship and global outreach. U of I competes in the Big Sky and Western Athletic conferences. Learn more at uidaho.edu