Born with Asthma, Scared Every Day What Catching Virus Could Mean
April 13, 2020
This article was written by Kian DeBord and was published in the Moscow-Pullman Daily News, May 2, 2020.
I am more concerned about coronavirus than most university students because I was born with asthma, and the virus attacks the lungs.
So I'm hunkering down at my home in Boise, worried that going outside could mean serious sickness and even death for me.
I have family reasons for being worried. A lot of my aunts and uncles in Iran — one of the world's coronavirus hot spots — have died of the virus. And other relatives there have had to go into intensive care.
Lung problems are troubling when you love soccer, basketball, baseball, track and other sports as much as I do, and most of your family members smoke cigarettes or hookahs. While I was growing up, my asthma could come on at any time, but I was particularly susceptible after sustained physical activity.
Unfortunately, when I turned 18, I started smoking cigarettes and vaping from time to time — and of course my lungs objected to this. At one point I was unable to climb stairs without feeling light-headed and sometimes even passing out.
This scared me to the point that when I became 19, I gave up smoking. But doctors told me it had damaged my already weak lungs, and it would be a long time before they healed.
Even though I have stayed away from smoking, when I return to Boise during my University of Idaho breaks, my asthma flares up again from seasonal allergies. I am often unable to sleep through the night because I feel like I'm suffocating.
For me the coronavirus could not have come at a worse time — that is, before my lungs have completely recovered from smoking. If I contract it, I could die.
Doctors have said I could drown in my sleep — from liquid filling up my lungs — before I even exhibited symptoms of the virus.
My parents are scared about the coronavirus's threat to me as well.
When we buy groceries, we clean every inch of each item with disinfectant wipes. We also wipe off the keys, cellphone and wallet of the person who drove.
We also leave arriving mail outside for three days before touching it — because we've read that the virus survives on a lot of surfaces for 72 hours.
Adding to my concern has been that Boise and other areas of southern Idaho have the largest number of coronavirus cases in the state.
As the number of cases — and deaths — climbs in the area, I long for the day when a vaccine is available. Maybe then my life — and those of millions of other Americans — will finally begin returning to normal.
Kian DeBord is a freshman from Boise majoring in advertising.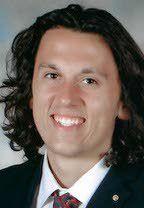 About the University of Idaho
The University of Idaho, home of the Vandals, is Idaho's land-grant, national research university. From its residential campus in Moscow, U of I serves the state of Idaho through educational centers in Boise, Coeur d'Alene and Idaho Falls, nine research and Extension centers, plus Extension offices in 42 counties. Home to nearly 11,000 students statewide, U of I is a leader in student-centered learning and excels at interdisciplinary research, service to businesses and communities, and in advancing diversity, citizenship and global outreach. U of I competes in the Big Sky and Western Athletic conferences. Learn more at uidaho.edu