Virus Requires a Pivot on the Job Front
April 22, 2020
This article was written by Brock Craven and published in Moscow-Pullman Daily News, April 22, 2020.
When the coronavirus hammered my delivery-job income by slashing demand for letters and parcels, I switched to deliveries in a category where the virus has ramped up demand — takeout restaurant food.
This shift is providing me with the income I need to pay my University of Idaho student expenses and living costs.
I left the university on the first day of Spring Break March 13 to stay with my parents in Boise. There I slipped back into the FedEx delivery job I had had for two years during school breaks and holidays.
At the time, Idaho had no coronavirus cases. When the first was announced on March 15, FedEx began taking steps to protect its Idaho employees. It no longer required customers to sign for letters or parcels they received — a way to reduce deliverer-customer contact to prevent the virus's spread. In addition, deliverers like me had to wear gloves.
As the coronavirus spread across the United States, business activity plunged, chilling demand for letter and parcel deliveries.
My workdays became very short because many of the businesses, government offices and other locations where FedEx delivered were closed and not accepting deliveries.
With my income falling, I returned to Moscow on March 22.
I had learned before arriving that the university would be making an online-classes experiment scheduled for March 23 and 24 a permanent move. Several of my professors are delivering lectures in real time using on an online video conferencing system called Zoom. Online learning has been hard for both students and professors to get used to, but we're getting there.
As soon as I got back to Moscow, I was lucky enough to land a job with the restaurant-meals delivery service DoorDash. Its demand was jumping even before Gov. Brad Little ordered Idahoans to self-isolate on March 25. That order, of course, sent DoorDash's demand even higher.
The income I've earned from my DoorDash deliveries is about the same as my FedEx income, easing my financial worries.
And the company's recent decision to begin delivering prescription medicine to elderly and sick people afraid of going to pharmacies for fear of catching the virus has only increased my delivery opportunities.
Meanwhile, the coronavirus has been crushing my parents' income. My mother lost her part-time school staff job when Boise schools went to online teaching.
Idaho's stay-at-home order has also reduced demand for my father's profession of laying hardwood floors, taking a sizable bite out of his earnings. People who would have bought flooring a couple of months ago are holding onto their money now in case they need it for basics like food.
I had hoped that my long-running summer job as an assistant groundskeeper with the Boise Hawks, the Colorado Rockies' Class A baseball team, would be available again in 2020. But with no hint yet on when the coronavirus lockdown will be lifted, I can't count on it.
If the stay-at-home order is still in place when classes end in mid-May, I may remain in Moscow, whisking food to takeout restaurant customers before it gets cold.
Brock Craven is a junior from Boise majoring in journalism.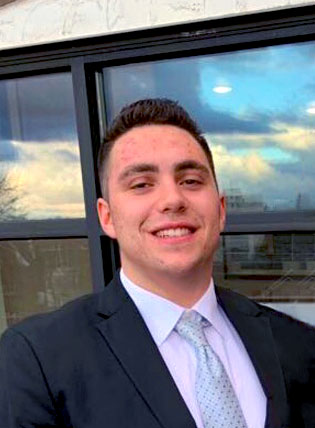 About the University of Idaho
The University of Idaho, home of the Vandals, is Idaho's land-grant, national research university. From its residential campus in Moscow, U of I serves the state of Idaho through educational centers in Boise, Coeur d'Alene and Idaho Falls, nine research and Extension centers, plus Extension offices in 42 counties. Home to nearly 11,000 students statewide, U of I is a leader in student-centered learning and excels at interdisciplinary research, service to businesses and communities, and in advancing diversity, citizenship and global outreach. U of I competes in the Big Sky and Western Athletic conferences. Learn more at uidaho.edu