Three Adults at Home; Two Without Incomes Because of Outbreak
April 13, 2020
This article was written by Julia Moore and published in Moscow-Pullman Daily News, April 13, 2020.
Before the coronavirus surfaced, I was covering my University of Idaho living expenses with a job that I loved and obtained creative satisfaction from – eyelash extension artist.
The virus led to the university going to online classes in late March, and me returning to my parents' home in Boise, where I have a lot fewer clients than in Moscow.
So I'm concerned about my income. And it hasn't helped my psyche that my mother has had to suspend her full-time business.
My job involves applying false eyelashes to clients' natural ones. This creates a makeup effect without makeup. I have had two eyelash extension training courses – classic-lash and volume-lash application.
I learned classic extension during my senior year of high school from my hair stylist, who was certified to train others in the skill. That course was the best investment I ever made because it has allowed me to make a decent income while in university, where I am a junior majoring in advertising and minoring in dance.
I learned volume-lash extension in the summer of 2019. The difference between classic and volume extension is that with volume lashes, you must create a fan consisting of chunks of thinner false lashes.
Until the coronavirus came, my monthly income ranged from $200 to $1,000, depending on the number of clients and what they wanted done. I plan to continue doing extension work as a side job after I graduate because I like the artistry behind the skill and seeing how happy it makes clients.
At the moment I worry about how to regain some of the part-time income I've lost from the coronavirus employment crunch. A lot of people are losing jobs now, and lash extensions are not a necessity – they can be put off. So my work has slowed considerably.
One of my goals in the next few months is to increase my client base in Boise. Most of my work has been in Moscow because I'm there nine months a year for university. I work in Boise in summer and during school breaks.
I have high hopes I can grow my client base slowly but surely in Boise so that when the coronavirus passes, I will have a broader combined Moscow-Boise client pool.
Since I live at my parents' house when I am in Boise, their work situations also affect my psyche.
The coronavirus has led to my mother temporarily closing her Infant Self Rescue business she founded to teach children between 6 months and 6 years old how to save themselves if they accidentally fall into a pool, lake or other body of water. What she teaches is especially useful in parts of Boise that have canals.
Before the virus struck, mom had so many clients that she worked Monday through Friday. Occasionally she would even work on a Sunday for a client who wanted their children taught at their home pool – and would pay her extra for that.
On the bright side, my father is an engineer who works from home. He holds a key position in the company, so his situation seems secure.
Still, it's a little unnerving to have three adults in the house and only one income that can be counted on.
I'm hoping the coronavirus ends quickly, so my life can return to normal – both at university and at work.
Julia Moore is a junior majoring in advertising and minoring in dance.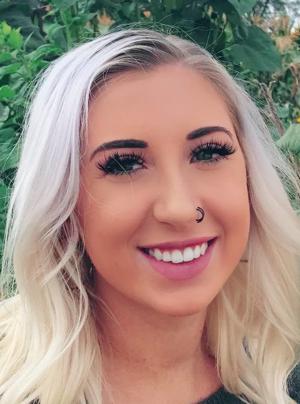 About the University of Idaho
The University of Idaho, home of the Vandals, is Idaho's land-grant, national research university. From its residential campus in Moscow, U of I serves the state of Idaho through educational centers in Boise, Coeur d'Alene and Idaho Falls, nine research and Extension centers, plus Extension offices in 42 counties. Home to nearly 11,000 students statewide, U of I is a leader in student-centered learning and excels at interdisciplinary research, service to businesses and communities, and in advancing diversity, citizenship and global outreach. U of I competes in the Big Sky and Western Athletic conferences. Learn more at uidaho.edu