Virus Puts Sports Writing on Hold, Leads to Construction Gig
April 11, 2020
This article was written by Armin Mesinovic.
When the coronavirus forced the University of Idaho to go to online classes in late March, I moved back to my parents' home in Boise, where I've been pitching in with my father's tile-laying business.
It helps my parents earn their living and me pay my bills, but I worry about contracting the virus because I come in contact with other companies' construction workers at the job sites.
Because of the coronavirus I've also had to take a totally new approach to practicing my future profession of sports writing. I can no longer cover games because leagues like the Big Sky Conference that includes Idaho have cancelled them to prevent the virus's spread.
My family's tile-laying crew consists of my father, my younger brother Edvin and me. My main job is applying grout between the tiles that have been laid to complete the job.
I often do this by myself because once my father and brother finish laying tile for a project, they move on to the next site. I'm often not alone, however. As many as 10 construction workers from other companies can be at the site as well.
That many makes it hard to observe social distancing, which of course increases the chance I will get the virus. This danger hangs over my head like a cloud as I work.
Gov. Brad Little's stay-at-home order to Idahoans in late March exempted people working in some professions, including construction. Part of the reasoning was that those who had purchased a home ought to be able to move in as soon as possible, which meant it was crucial that work on the project continue.
As my brother and I do our jobs, we worry about bringing the coronavirus home.
I'm sure other construction workers have this fear, too, but like us, they must work to provide for their families.
While working construction and taking classes online, I continue pursuing my true love — sports writing — by sticking with my position of sports editor of the University of Idaho student publication, the Argonaut. But the coronavirus changed the nature of the job almost overnight.
The cancellation of games and events such as track meets across the country has had sports writers scrambling for ways to remain relevant and continue attracting readers.
One of the themes I decided to pursue was athletes' feelings about the pandemic.
Many are heartbroken about having to stop playing their sport, partly because they love the competition and partly because social distancing means they are unable to continue their camaraderie with teammates.
One of the athletes I spoke with by video call was Natalie Wiley, the president of the U of I lacrosse team. She is crushed that because she is a senior, her college lacrosse career has ended. And she is still stunned at how quickly it came.
She acknowledges that the cancellation of the lacrosse season, and all other university sports, was a matter of safety. But it still stings.
As I continue doing both my construction and sports-writing work, and taking my online classes, I think about how different the world is than it was just a few weeks ago.
Armin Mesinovic is a senior from Boise majoring in journalism.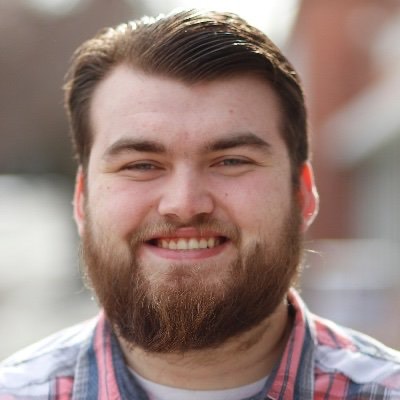 About the University of Idaho
The University of Idaho, home of the Vandals, is Idaho's land-grant, national research university. From its residential campus in Moscow, U of I serves the state of Idaho through educational centers in Boise, Coeur d'Alene and Idaho Falls, nine research and Extension centers, plus Extension offices in 42 counties. Home to nearly 11,000 students statewide, U of I is a leader in student-centered learning and excels at interdisciplinary research, service to businesses and communities, and in advancing diversity, citizenship and global outreach. U of I competes in the Big Sky and Western Athletic conferences. Learn more at uidaho.edu