Fighting Poverty, ONE Step at a Time
February 21, 2018
This article was written by Taylor Nadauld and published in the Moscow-Pullman Daily News on Wednesday, Feb. 21, 2018. Read the original article here.
University of Idaho Martin Institute Director Bill Smith has been with the university for 17 years, but his student Abby Rowe is the first he has seen to triple-major in international studies, crop management and Spanish.
Rowe, 19, comes from a rural farming town in southeast Idaho. Were she to keep with tradition, she would continue a fifth-generation legacy of family farmers.
Someday, Rowe said, she may go that route, but right now, she's focusing her knowledge and skills on an international cause: fighting poverty in Africa.
This Saturday, Rowe will travel to the 2018 ONE Power Summit in Washington, D.C., representing the ONE Campaign, an international, nonpartisan organization that fights poverty in countries around the world and focuses particularly on poverty in Africa.
Co-founded by U2 lead singer Bono, the campaign solicits students from around the world to participate in advocacy efforts for countries in poverty.
When its members contacted Smith about a year ago, he knew Rowe should be the one to establish the UI's own chapter.
"Abby was someone pretty clearly who we wanted to have represent us," Smith said. "She's respectful. She has a combination and confidence and humility that I like in the best of our students."
The local chapter is the first in the state of Idaho, according to Rowe and Smith. It has since grown to include just a handful of members at U of I, and its members have approached Boise State University about starting its own branch, Rowe said.
After establishing the small chapter last year, Rowe collected nearly 200 letters addressed to state representatives and senators, half coming from her hometown and half from U of I, calling on them to sustain funding for international aid.
This weekend, Rowe will petition Idaho Sens. Mike Crapo and James Risch to reject President Donald Trump's proposed international affairs budget request for fiscal year 2019. Trump has proposed steady cuts to the budget throughout his presidency. This year's proposal calls for a 30 percent cut to the international affairs budget from what it was in fiscal year 2017, according to Sean Simons, U.S./Canada press secretary for the ONE Campaign.
Rowe made her first trip to D.C. last year to advocate for countries in poverty. The experience was intimidating, she said. The legislators came to know her face.
"Every time I walk in with my ONE T-shirt, they know who I am and what I came for," Rowe said.
This year, she is excited to return to see what progress has been made and utilize the leadership skills she has developed since her last visit. She will bring along three other Idaho students, and she hopes members of Congress will notice their continual push to preserve international aid funding.
It is reported the U.S. spends about 1 percent of its budget on international affairs, a percentage Rowe will ask her representatives to preserve rather than cut in the upcoming fiscal year.
Though altruism is one motivation to spend on international aid, for a policy-maker deciding how to spend U.S. dollars abroad, Smith said, there must be a combination of ethos and practicality.
"If you bring people out of poverty, you create additional consumers in a global marketplace to whom you can sell your product," Smith said. "Second, you avoid people being susceptible to the attraction of extremists who might want to recruit people who are desperately poor, who have no other option or perceive themselves as having no other option."
For Rowe, the desire to invest foreign aid to alleviate poverty relates back to her farm town upbringing.
"Growing up on a farm, I've been around food production, and I've never had to worry about what meal comes next," Rowe said. "Living in extreme poverty is definitely not something that I can ever imagine, so being able to advocate on behalf of others is definitely something that I'm interested in."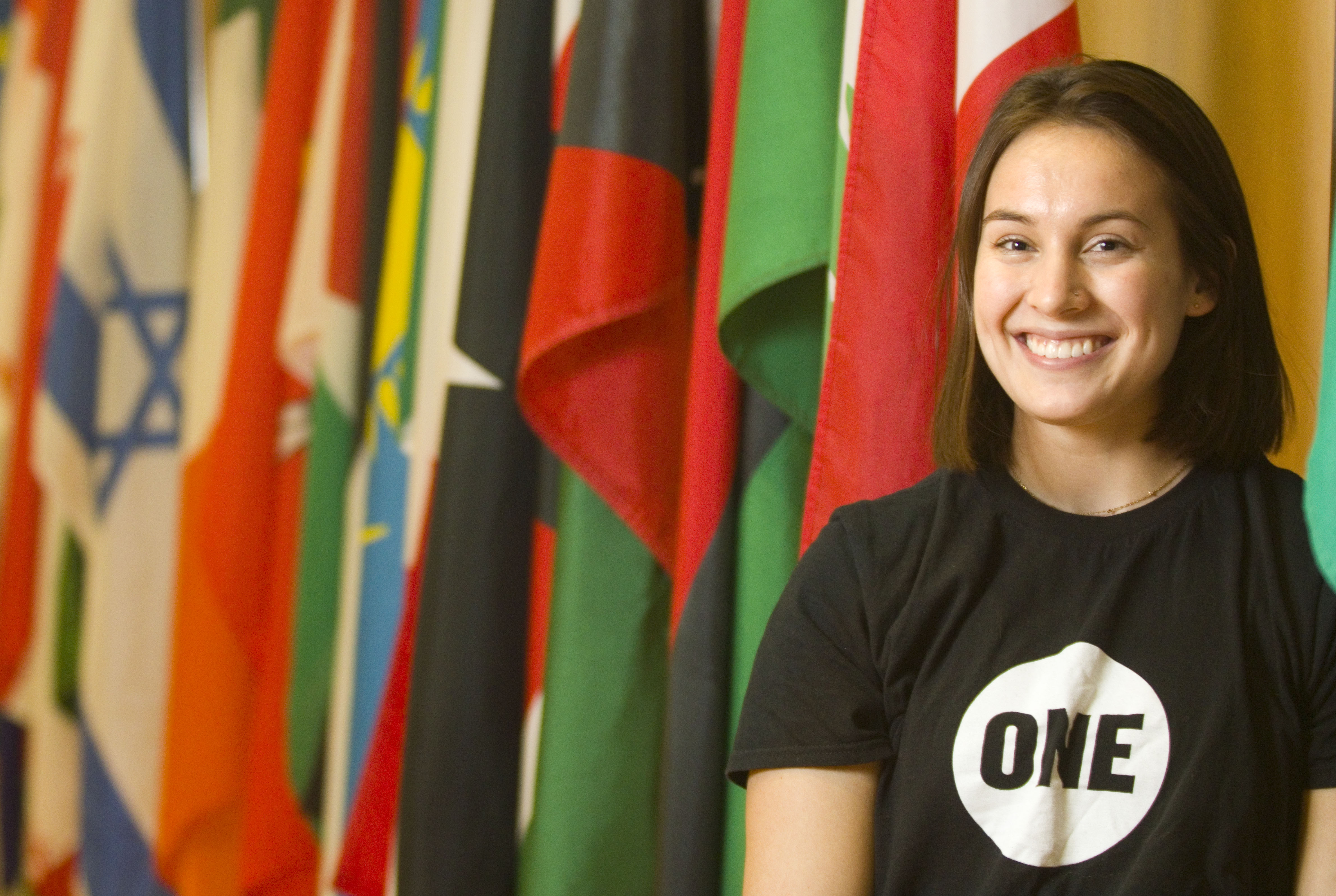 About the University of Idaho
The University of Idaho, home of the Vandals, is Idaho's land-grant, national research university. From its residential campus in Moscow, U of I serves the state of Idaho through educational centers in Boise, Coeur d'Alene and Idaho Falls, a research and Extension center in Twin Falls, plus Extension offices in 42 counties. Home to more than 12,000 students statewide, U of I is a leader in student-centered learning and excels at interdisciplinary research, service to businesses and communities, and in advancing diversity, citizenship and global outreach. U of I competes in the Big Sky Conference. Learn more: www.uidaho.edu