U of I Grad Student Earns 3MT State Title
February 20, 2020
University of Idaho graduate student Maribel Alfaro's presentation on "Microbial Metabolomics: From Manure to Bioplastics" earned her the state title in the 2020 Three Minute Thesis (3MT) competition in Boise. The competition challenges graduate students to present their research in three minutes or less using only one slide. Alfaro competed against 11 other graduate students from U of I, Boise State University and Idaho State University to earn the title and a $500 grand prize. Alfaro also won $200 for her presentation and People's Choice Award during an earlier Moscow-based qualifier, allowing her to compete in the statewide event.
Alfaro is a master's student studying under Civil and Environmental Engineering Professor Erik Coats. She is researching bacteria communities in cow manure that are used to generate biodegradable plastic. U of I has been developing bioplastics using cow manure for years under the research of Coats. In 2015, Coats developed a scale-model of a fermentation process that can turn 10-12 gallons of wet manure into up to five pounds of plastic a day. Manure is rich in organic matter than can be converted to organic acids bacteria love to eat. When they overeat, they store the excess as polyhydroxyalkanoate, or PHAs, a biodegradable plastic.
"With this research, we can finally do something to help alleviate petroleum-based plastic pollution," said Alfaro, an El Salvador native.
Alfaro is testing samples from the scale model and lab models to take steps toward identifying genes that code for bioplastic as well as the proteins and metabolites necessary for bacteria to store the most PHAs.
Alfaro's research presentation at the International Water Association's 2019 Microbial Ecology and Water Engineering Specialist Conference in Hiroshima, Japan, earned her Best Poster Award out of 149 student researchers. She was the only student from a U.S. university to receive this award.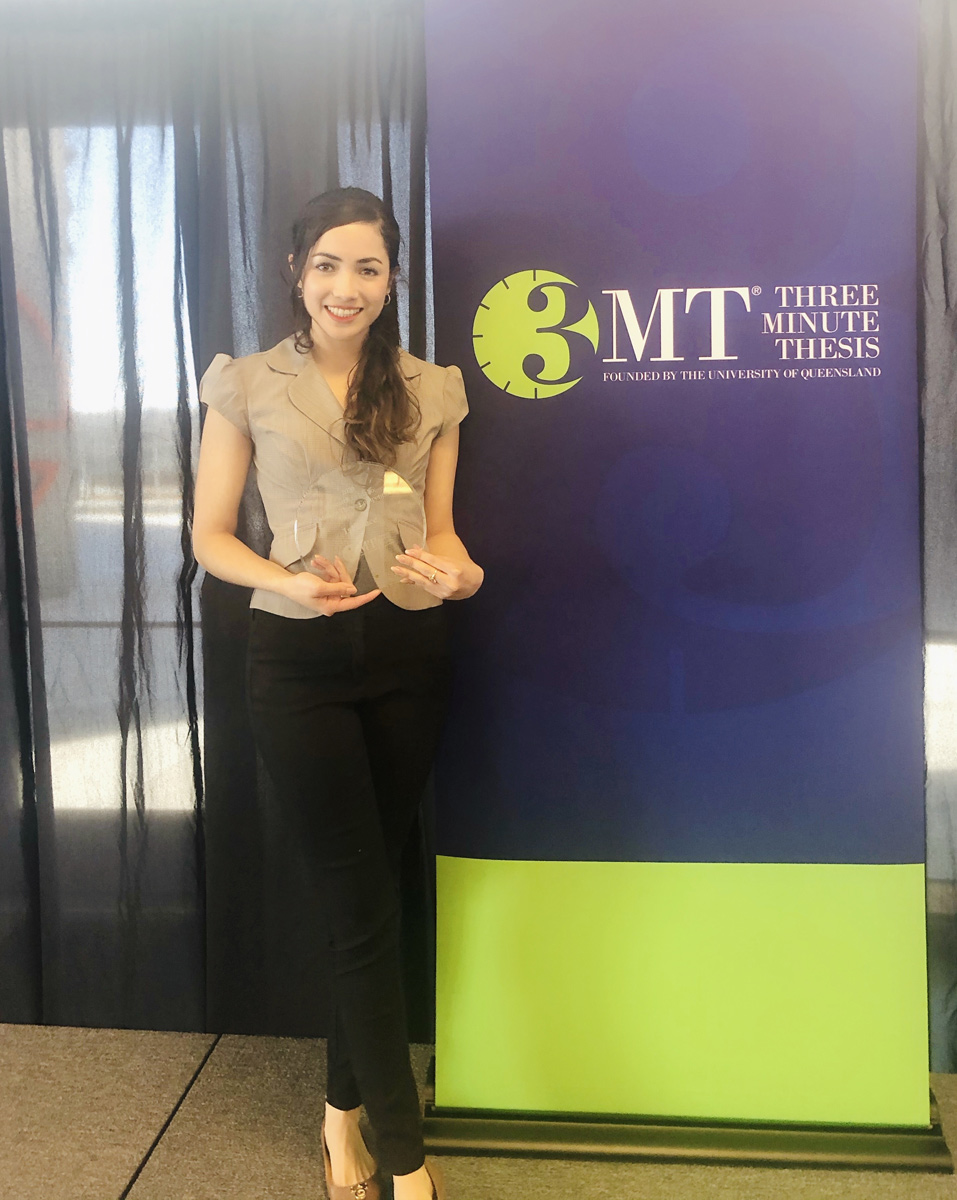 About the University of Idaho
The University of Idaho, home of the Vandals, is Idaho's land-grant, national research university. From its residential campus in Moscow, U of I serves the state of Idaho through educational centers in Boise, Coeur d'Alene and Idaho Falls, nine research and Extension centers, plus Extension offices in 42 counties. Home to nearly 11,000 students statewide, U of I is a leader in student-centered learning and excels at interdisciplinary research, service to businesses and communities, and in advancing diversity, citizenship and global outreach. U of I competes in the Big Sky and Western Athletic conferences. Learn more at uidaho.edu