U of I Idaho Falls First in CyberForce Competition
November 21, 2019
University of Idaho, Idaho Falls computer science graduate students took first place locally in the 2019 U.S. Department of Energy CyberForce Competition and ranked 25 out of 105 collegiate teams competing nationally. Team members Jason Allen, Joe Leister, Ray Hardy, Michael Madsen, Michael McCarty and Michael McGregor were one of nine teams to participate in the regional competition giving students hands-on cybersecurity education within a real-world scenario.
Hosted by the Idaho National Laboratory, one of 10 host locations, the event challenges teams to work together to maintain operation and ward off cyberattacks on a realistic system, including a solar power facility, computer data center, energy distribution substation and a manufacturing plant. Another team of students is tasked with actively attacking infrastructure to disrupt usability of the system.
"Teams have to handle help desk requests, manage information and operation technology systems, monitor security services they have put in place, write policies, brief leadership and clean up every time they get hacked," said Michael Haney, team advisor and U of I Idaho Falls assistant professor. "We teach them about all of these things in classes, but it's in these realistic and immersive scenarios that all of these lessons gel."
Unfilled cybersecurity jobs are expected to reach 1.8 million by 2022, and the competition is part of the Department of Energy's goal to bring more cybersecurity professionals to the energy sector. Competitions are held twice a year, with hundreds of collegiate teams participating in regional events across the nation.
This is the first year the U of I College of Engineering has had two teams travel to compete, one from the Idaho Falls campus and one from Moscow. Learn more about the competition and previous results from the Moscow campus team.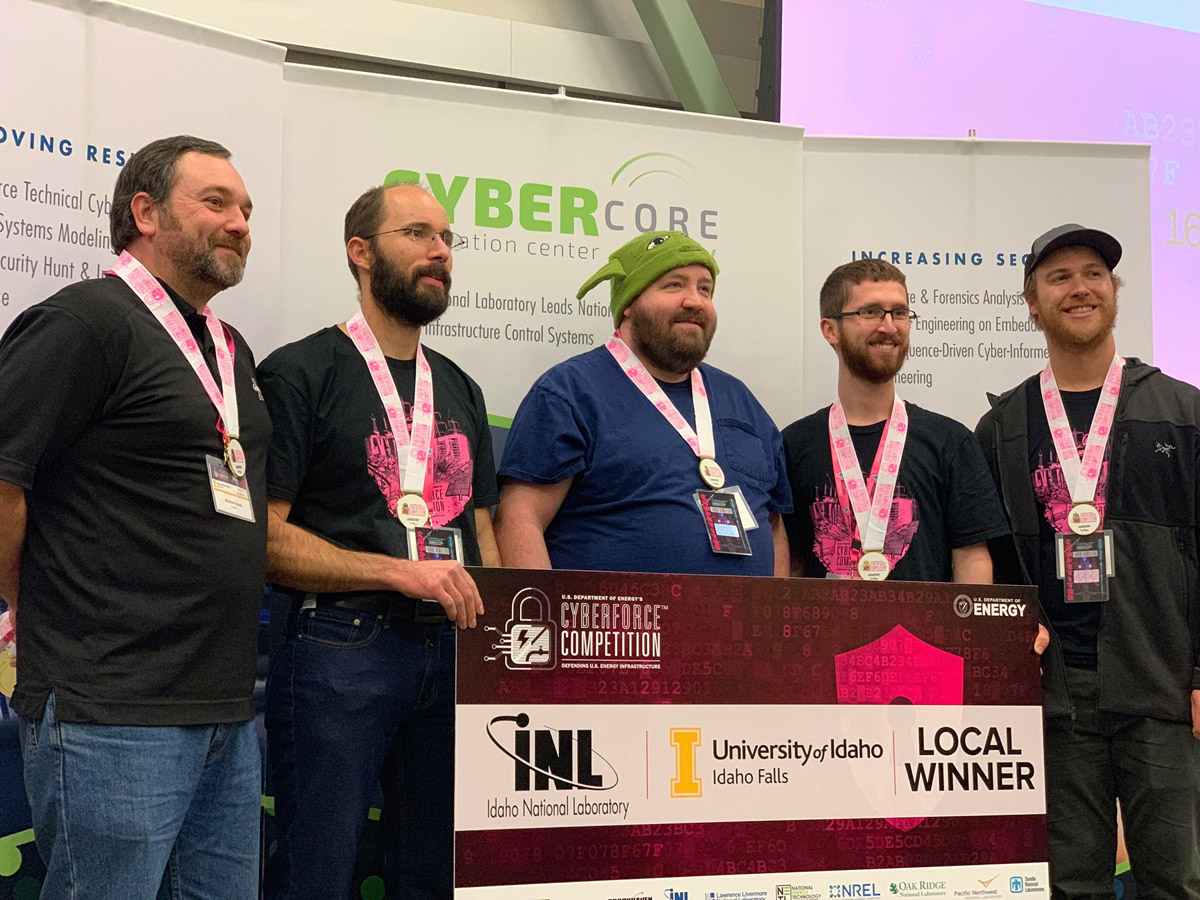 About the University of Idaho
The University of Idaho, home of the Vandals, is Idaho's land-grant, national research university. From its residential campus in Moscow, U of I serves the state of Idaho through educational centers in Boise, Coeur d'Alene and Idaho Falls, nine research and Extension centers, plus Extension offices in 42 counties. Home to nearly 11,000 students statewide, U of I is a leader in student-centered learning and excels at interdisciplinary research, service to businesses and communities, and in advancing diversity, citizenship and global outreach. U of I competes in the Big Sky and Western Athletic conferences. Learn more at uidaho.edu