Civil Engineering Student Wins Pitch Competition During Boise Startup Week
October 24, 2019
Civil engineering junior Devin Richards tied for third place in the Boise Startup Week Pitch Competition, earning $500 for his engineering research team's business plan to bring sustainability and energy education to sixth- through 12th-grade students on the Palouse. Boise Startup Week is Idaho's largest event focused on giving students an opportunity to connect with employers in the Boise area and learn from professionals in technology and startup sectors. Richards' pitch is part of his work with U of I College of Engineering entrepreneurial research team Trash2Gas, working to bring anaerobic digestion into local classrooms.
Anaerobic digestion is the natural process of breaking down organic material in closed spaces where there is no oxygen. This process also creates a biogas composed of methane and carbon dioxide that can be used as a natural energy to produce heat or electricity.
The goal is to bring digesters into classrooms and integrate sustainability-focused curriculum to help students better understand how food waste can be broken down and see the recycling process from start to finish.
"It seems like every time I pitch this business idea someone always has a new question that gets me thinking to move the project a little further," said Richards. "Every opportunity has been really good momentum."
In the last six months, team Trash2Gas has been awarded funding through an $18,000 grant through the Idaho Space Grant Consortium and a $5,000 first-place win in the U of I Idaho Pitch Competition. In the next year, funding will go toward finalizing a design for the digester, building a model for educational displays and developing middle and high school curriculum plans for the project.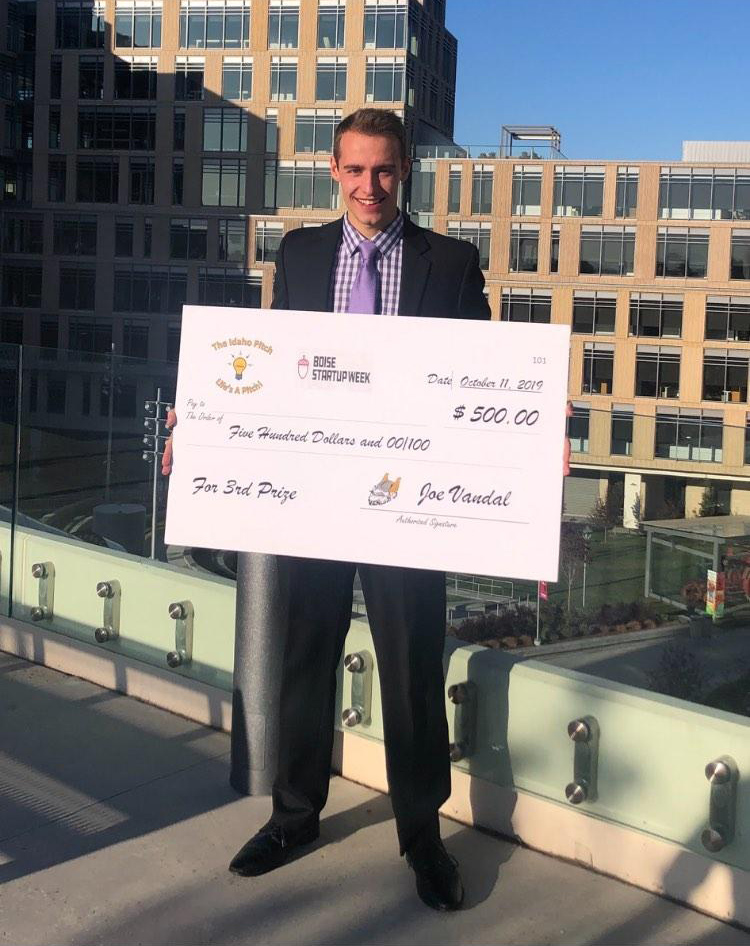 About the University of Idaho
The University of Idaho, home of the Vandals, is Idaho's land-grant, national research university. From its residential campus in Moscow, U of I serves the state of Idaho through educational centers in Boise, Coeur d'Alene and Idaho Falls, nine research and Extension centers, plus Extension offices in 42 counties. Home to nearly 11,000 students statewide, U of I is a leader in student-centered learning and excels at interdisciplinary research, service to businesses and communities, and in advancing diversity, citizenship and global outreach. U of I competes in the Big Sky and Western Athletic conferences. Learn more at uidaho.edu