U of I Student a Finalist out of 13,000 in U.S. Cyber FastTrack Competition
October 04, 2019
University of Idaho College of Engineering senior Taegan Williams is a finalist in the U.S. Cyber FastTrack competition, earning $22,000 toward an undergraduate certificate in applied cybersecurity from the SANS Technology Institute, the world's largest information security training and certification company. Williams, a computer science major, was one of three finalists in the state of Idaho out of more than 13,000 initial competitors. U of I is one of 63 colleges in 28 states with finalists in the competition.
The Cyber FastTrack initiative began in 2017 but wasn't available to Idaho students until 2019 when employees at Idaho National Laboratory encouraged Idaho Governor Brad Little to join the nationwide Governors Cyber Skills Program to help eliminate the nation's cybersecurity skills gap and provide Idaho students with employable skills in cybersecurity. Last year, governors from across the United States collaborated with the SANS Technology Institute to encourage college students to participate in the free hands-on skills training program.
"With 1.8 million unfilled cybersecurity jobs by 2022, it's imperative we do our part to fill the gap," said Jim Alves-Foss, director of the University of Idaho Center for Secure and Dependable Systems. "Programs like Cyber FastTrack give students like Taegan an opportunity to build on their cybersecurity education at U of I, realize their strengths and use them to become professionals with the skills to protect our digital society."
The three-phase initiative begins with participants performing a series of pre-assessment exercises representing realistic threat scenarios to measure existing knowledge. Williams' high score allowed him to continue with the second and third phases of the program, eventually tackling more than 250 cybersecurity challenges that progress in difficulty in self-directed study over the summer. In the process, Williams made it to the semifinals along with six other U of I students.
As a finalist, Williams will take three courses over the next year through the SANS Technology Institute to complete his undergraduate certificate in applied cybersecurity.
The program is designed to produce graduates who are among the top 1% of all students in the U.S. in reliably measured cybersecurity aptitude and have fully mastered the skills critical to success as cybersecurity professionals, from networking to operating systems and programming. Upon completion of the program, students will be introduced to select cyber employers for internships and employment.
"The internet is only growing more and more, and there's so many opportunities to take advantage of it," Williams said. "We need as many people as we can to get on the blue team, the good guys, in order to protect ourselves from the people who want to take and use our information against us."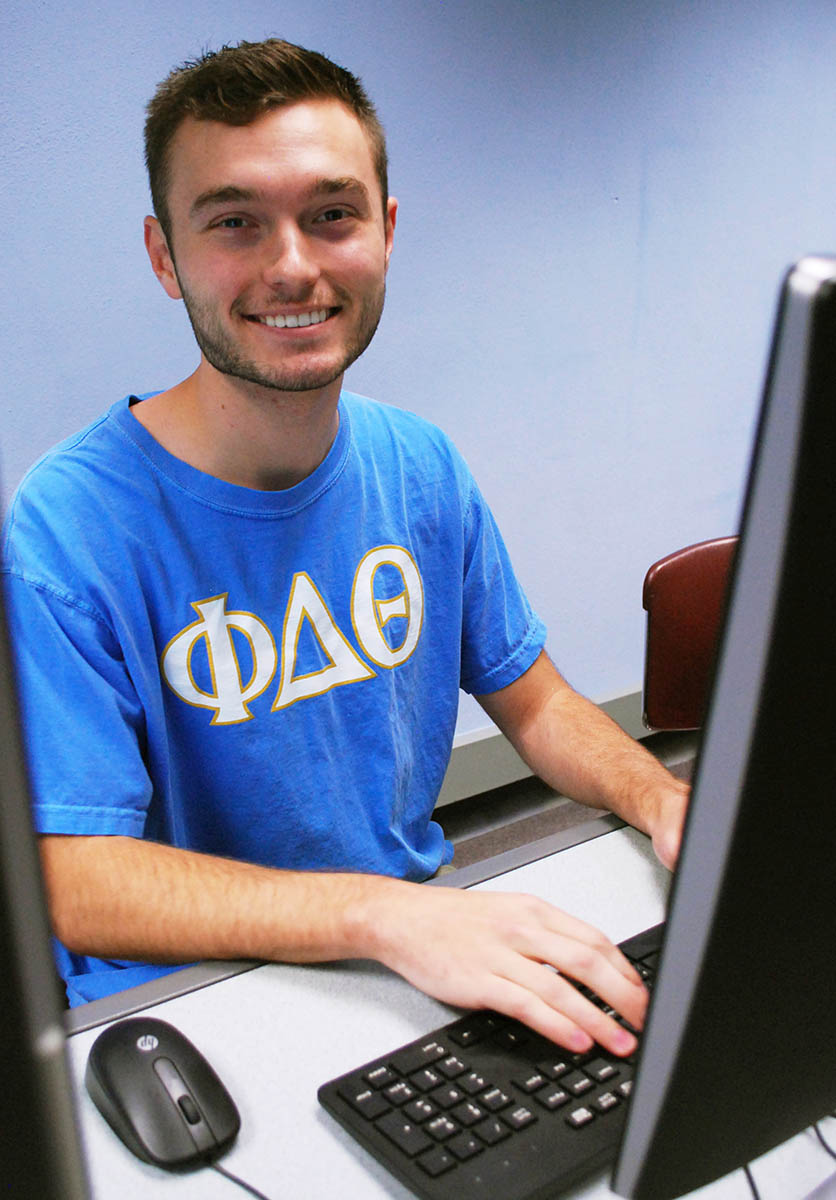 About the University of Idaho
The University of Idaho, home of the Vandals, is Idaho's land-grant, national research university. From its residential campus in Moscow, U of I serves the state of Idaho through educational centers in Boise, Coeur d'Alene and Idaho Falls, nine research and Extension centers, plus Extension offices in 42 counties. Home to nearly 11,000 students statewide, U of I is a leader in student-centered learning and excels at interdisciplinary research, service to businesses and communities, and in advancing diversity, citizenship and global outreach. U of I competes in the Big Sky and Western Athletic conferences. Learn more at uidaho.edu