University of Idaho Receives Idaho Hispanic Chamber Excellence Award
September 10, 2019
The University of Idaho received the Idaho Hispanic Chamber of Commerce Advocate of the Year award on Saturday, Sept. 7. The award was presented to U of I for its continued mission to increase diversity and to create a more inclusive environment for learning. U of I Boise Executive Officer Mike Satz received the award on behalf of the university.
In total, seven individuals and organizations received awards for their demonstrated leadership in the fields of advocacy, volunteerism and exceptional leadership. The event also included the annual reading of the proclamation recognizing Hispanic Heritage Month.
Enrique Rivera, chairman of the Idaho Hispanic Chamber of Commerce Board, presented the awards to the leaders who contributed to the betterment of the Hispanic community and the broader nation.
"We are honored to recognize their accomplishments and highlight their efforts to drive meaningful change in our society," Rivera said.
Other 2019 honorees also include Small Business of the Year: Pantera Market No. 2; Business Person of the Year: Ken Cortez, owner of Metalcraft Inc. and founder of the Jalapeno Open; Honoree Advocate of the Year: Norris Krueger; Volunteer of the Year: Martha Lopez, secretary of the executive committee, Idaho Hispanic Chamber of Commerce; and Honorable Judge Sergio A. Gutierrez Excellence in Service Award: Ivan Castillo, commissioner on the Idaho Commission on Hispanic Affairs.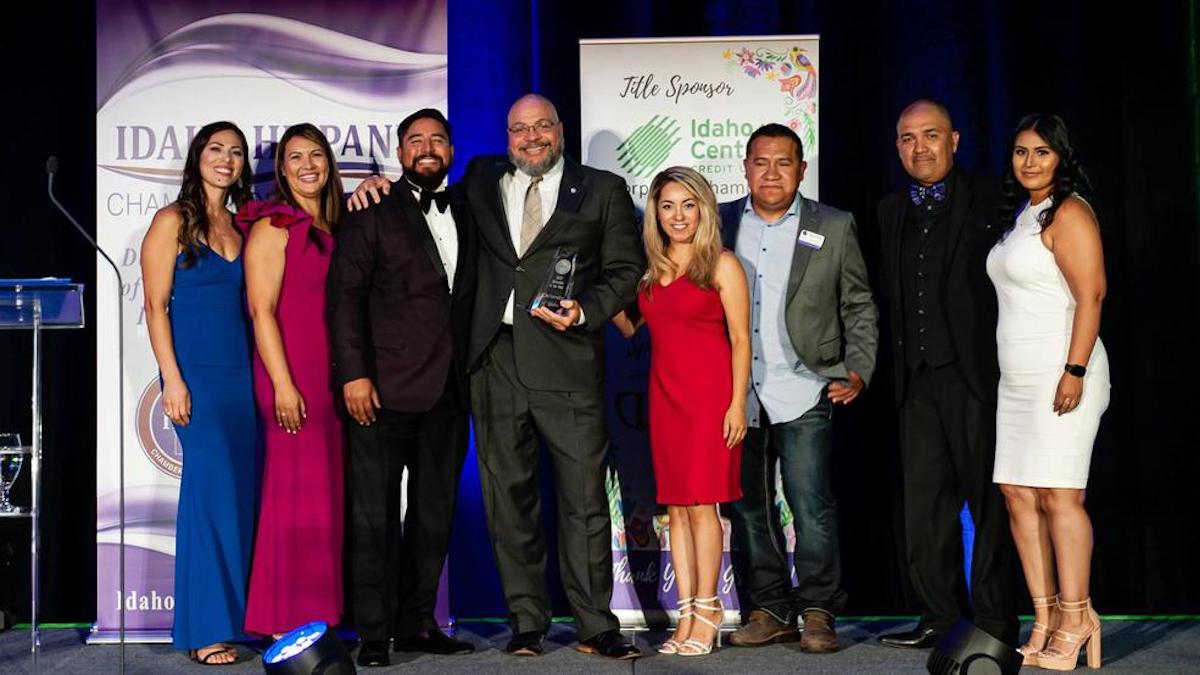 About the University of Idaho
The University of Idaho, home of the Vandals, is Idaho's land-grant, national research university. From its residential campus in Moscow, U of I serves the state of Idaho through educational centers in Boise, Coeur d'Alene and Idaho Falls, nine research and Extension centers, plus Extension offices in 42 counties. Home to nearly 12,000 students statewide, U of I is a leader in student-centered learning and excels at interdisciplinary research, service to businesses and communities, and in advancing diversity, citizenship and global outreach. U of I competes in the Big Sky Conference. Learn more at uidaho.edu