Pallen Photo Wins National Award
December 14, 2017
Congratulations to University of Idaho photographer Joe Pallen, whose image of frozen microbes stored for NASA in the University of Idaho Food Science Building was selected among the Top 17 Most Iconic Images of the Year by Libris.
Libris by PhotoShelter, which helps organizations of all sizes organize and share their photos and videos, selected 17 images that capture some of the most memorable moments of 2017. Other winners included images of the eclipse, Women's March, sporting events and everyday life.
Pallen's photo, showing Viking Lander probe samples in the deep freeze as part of space food research for trips to Mars, beat out more than 300 submissions from brands of all sizes and industries. The photo was originally featured in the Spring 2017 issue of Here We Have Idaho magazine.
"These 17 images are a small sample of the stunning images created by our Libris clients this year," said PhotoShelter CEO Andrew Fingerman. "To say we are proud to work with creative professionals of this caliber is an understatement. We are honored to help these teams get their work done quickly and easily, so they can tell their brand's story and engage their audiences."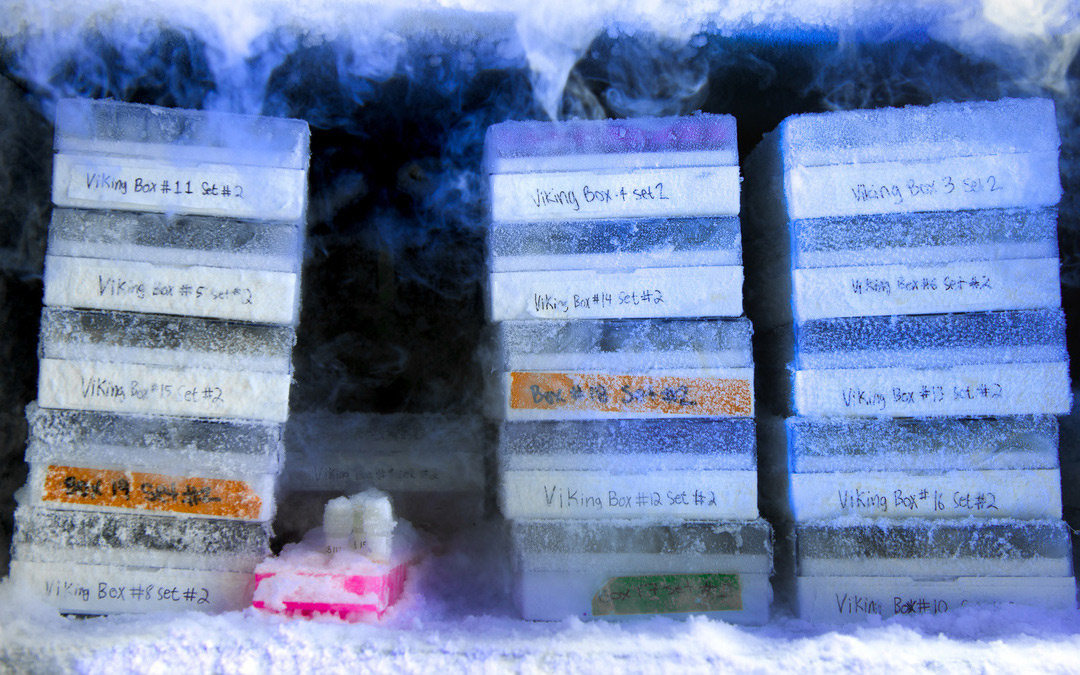 About the University of Idaho
The University of Idaho, home of the Vandals, is Idaho's land-grant, national research university. From its residential campus in Moscow, U of I serves the state of Idaho through educational centers in Boise, Coeur d'Alene and Idaho Falls, a research and Extension center in Twin Falls, plus Extension offices in 42 counties. Home to more than 12,000 students statewide, U of I is a leader in student-centered learning and excels at interdisciplinary research, service to businesses and communities, and in advancing diversity, citizenship and global outreach. U of I competes in the Big Sky Conference. Learn more: www.uidaho.edu