It Takes a Village (and a Research University)
U of I Works with Communities to Bring Innovation and Research Expertise in Response to COVID-19 Pandemic
As the global coronavirus (COVID-19) pandemic continues to impact Idaho, experts across the University of Idaho have united to bring innovative solutions to Gem State communities in need and help ensure the health and safety of Idaho residents.
Introducing the Vandal Mask
By late March — as COVID-19 cases worldwide continued their upward trajectory — it became clear the supply of face masks and face shields for first responders nationwide was being depleted.
Centers for Disease Control and Prevention (CDC) recommendations for the use and reuse of personal protective equipment (PPE) — including N95 and surgical masks — changed daily. Despite the uncertainty, 3-D printers across the country were up and running as large companies and community volunteers learned of the need for additional equipment. U of I was no different.
Mechanical Engineering Professor Gabriel Potirniche said the College of Engineering recognized its ability to contribute to the worldwide call to action early on.
"We were all stuck at home, and we wanted to help in any way we could," Potirniche said.
The college, said Potirniche, has significant infrastructure and material resources and access to faculty, staff and students with extensive expertise in 3-D printing.
"We can't have COVID-19 overwhelm our healthcare system. Everyone has a duty to put a stop to the virus," he said.
The U of I engineering team reached out to local medical communities in an effort to develop the best filtration mask available.
"People on the frontline were put in a difficult situation, as they were at risk for bringing COVID-19 into their communities and into the facilities," said Area Director for Infinity Rehab Robin Albers. Albers helped coordinate the validation of the mask design with the help of medical staff at Valley Medical in the Lewiston-Clarkston Valley.
The final product was dubbed the Vandal Mask — a filtering facepiece respirator mask that has a breathing area about eight times larger than that of some open-source designs.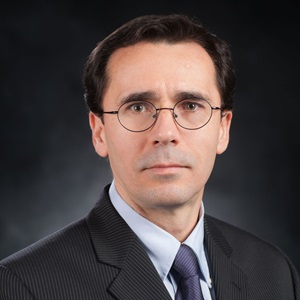 Engineering Physics 324Q
208-885-4049
"There were a lot of people 3-D printing masks, and each design had different goals," said Mechanical Engineering Associate Professor Joel Perry. "We were looking to improve upon a design that was very structural to provide a good seal. We wanted to create something with an ergonomic contour that could be a little more accessible to a wide range of users."
Along with its unique shape and sizing options, the snap ring of the Vandal Masks that holds the filtration material in place attaches from the front, allowing the piece to be easily removed while keeping contaminants on the outside of the mask and thus reducing the risk of contamination.
"Through this whole process, we're building people who are much more knowledgeable in the design requirements for different PPE," said Christopher Bitikofer, a mechanical engineering graduate student who led the design of the Vandal Mask. "Everybody who's getting involved ends up being a lot more aware of how these systems work."
Since March, open-source designs for 3-D-printed face masks and face shields have been accessed from the university's website by the thousands. The College of Engineering has also delivered 200 masks and more than 900 face shields to area medical staff, working closely with the Public Health – Idaho North Central District to distribute them to areas with the greatest need. Masks have also been distributed across the country thanks, in part, to funding from the Idaho STEM Action Center.
"I'm really impressed by this team and how we all worked together," said Albers. "It's so important to work with people who think differently; that's where innovation rises up, when you have different thinkers."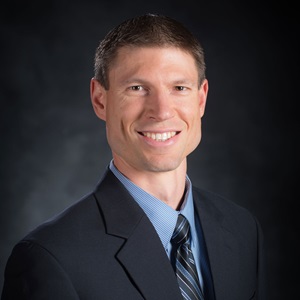 Engineering Physics 324D
208-885-2144
The Power of Light
Joanna Hendren's company dress code has changed drastically over the last eight months. Her N95 mask is covered by a protective surgical mask, because it's easier to replace than the short supply N95 underneath.
The masks protect the air she breathes, but a face shield and eye protection are still required to guard against projectiles and other contaminants associated with working in the dental service.
Hendren is a dental hygienist at Nimiipuu Health Center in Lapwai. The center serves Native American communities across the state, offering health services from medical and pharmaceutical to nutrition and home visits.
"I have no idea how we would be able to keep everyone safe if it weren't for the cabinet," she said.
Hendren's cabinet is a PPE disinfecting station that uses short-wavelength ultraviolet C (UVC) light to damage viral DNA, rendering the SARS-CoV-2 virus that causes COVID-19 unable to infect human cells, and converting it to harmless carbon compounds and water.
Open-source designs for the U of I-engineered cabinets are available online, and pre-built prototypes and kit materials have been delivered as far as New York.
The box device plugs into a standard outlet and can disinfect about 15 masks at a time in just 17 minutes. And it uses only one-fourth of the power of a traditional microwave, keeping operation costs minimal.
Using UV light for germicidal purposes is common, especially in wastewater treatment. The U of I engineering team received UVC bulbs donated from the City of Lewiston wastewater treatment plant to build its first prototypes and fulfilled requests for bulbs to help individuals build their own UVC stations across the country.
"Our university is a place for incubating ideas and nurturing a safe, happy and healthy community," said Research Support Scientist Chad Dunkel, who worked with Biological Engineering Professor Dev Shrestha to build the first prototypes. "We can do some pretty cool things, not just for local communities, but beyond."
A prototype capable of disinfecting 24 masks — or other equipment including lab coats, stethoscopes and other contaminated devices — was delivered to St. Joseph Regional Medical Center in April for on-site testing.
"By doing a UV germicidal cycle, we are going to eliminate the coronavirus that could be on the outside of PPE," said Heather Beasley, an emergency physician at St. Joseph's. "In case we have to reuse our PPE, this makes it safer for our nurses and techs and respiratory therapists who use N95 masks, and it allows us to conserve our supply. This helps everyone."
A Cure Through Defense
A research team in the Department of Biological Sciences is working to develop a one-size fits-all drug that could protect human cells from many coronaviruses, including the one responsible for COVID-19.
"Humans have similar genetics," Department of Biological Sciences Virologist and Assistant Professor Paul Rowley said. "From the point of view of a human protein, a targeted drug therapy could be a universal solution."
The COVID-19 virus attaches to a human cell using spike proteins that have evolved to dock with the specific ACE2 receptor. Once attached, the spike protein begins transferring genetic material to the cell, tricking the cell to generate more virus.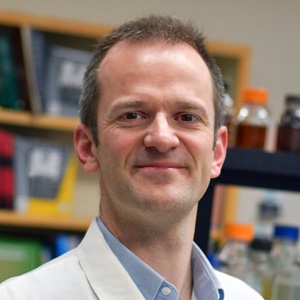 Gibb Hall 132
208-885-4160
Rowley is working with Jagdish Patel, a College of Science molecular modeling specialist and research assistant professor, and others to use computational modeling to virtually sift through millions of molecules and optimize existing drugs to identify potential inhibitors that could shield the ACE2 receptor, preventing the virus that causes COVID-19 from docking in the first place.
"By using a computational 3-D map of this human cell receptor, we can determine which virtual molecules, out of thousands, would bind strongly," said Patel. "Using chemistry and physics-based algorithms, we can rank the binding and visualize the molecule on the computer to see how they bind. The strong binders — which bind as intended — will be purchased and sent to Dr. Rowley's lab for empirical testing in the fall."
Working collaboratively with researchers in the Institute for Modeling Collaboration and Innovation has helped the team earn funding needed to keep research developing through the summer and fall semesters.
Jagdish Patel
Research Assistant Professor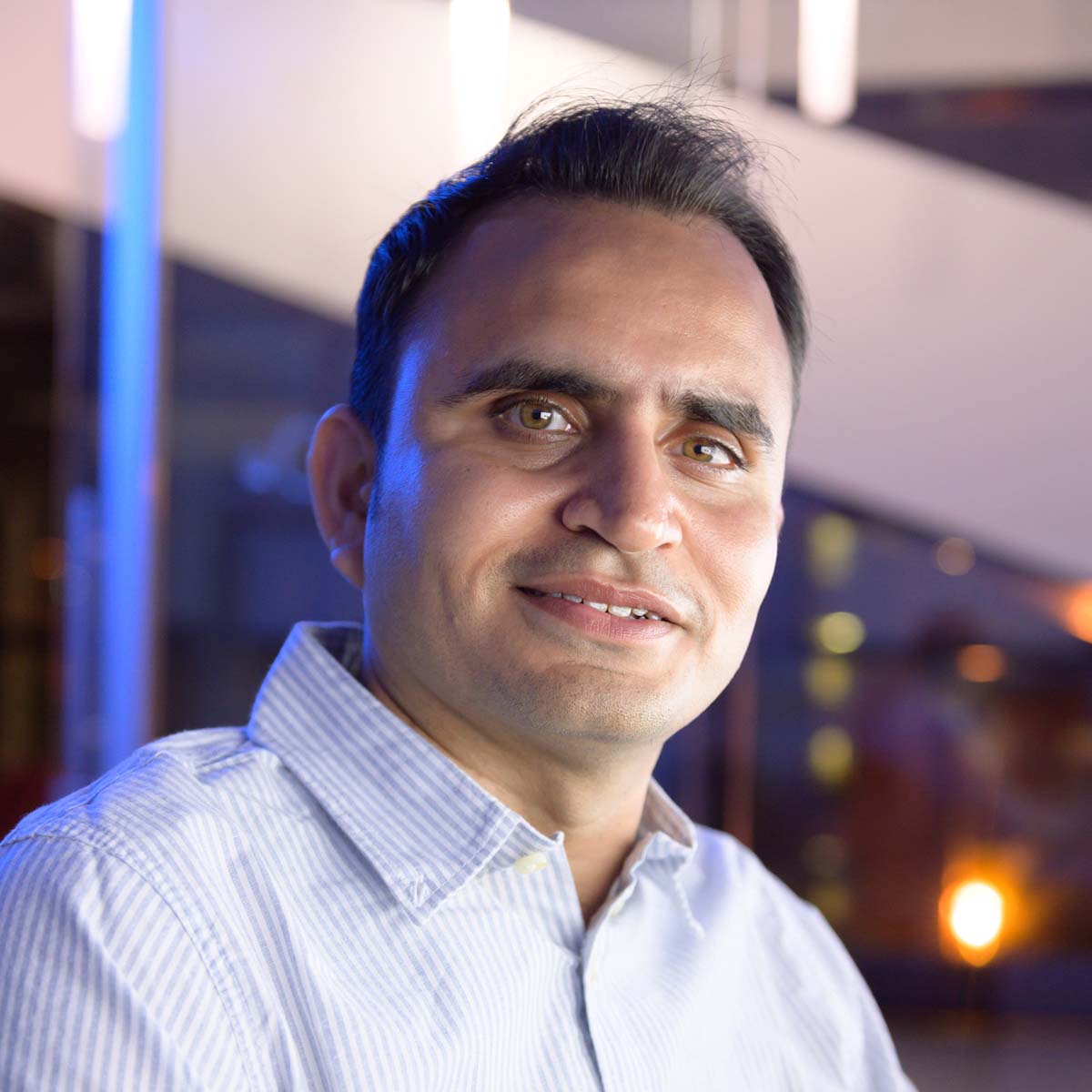 Better Prepared Moving Forward
As the coronavirus pandemic continues to assert itself on our planet, U of I researchers will continue to seek creative and innovative ways to combat the virus.
A lot has changed in a short period of time but moving forward Bitikofer said the process has helped to ensure the community is more knowledgeable and better prepared to find new solutions during uncertain times.
"Next time there's something challenging that rolls around, it's going to be easier for us to address because people will be more prepared to do so," he said.
Download Our Designs
Open-source designs for the 3-D-printed Vandal Mask, face shields and ultraviolet C light disinfecting systems are available online and open to the public.
Leading the Response
Units across the University of Idaho have united to respond to the global coronavirus pandemic, including:
ECHO Idaho used its teleconferencing platform to deliver real-time updates on COVID-19 protocols to Idaho healthcare providers in the early days of the pandemic.
Researchers partnered with the City of Moscow to improve wastewater testing for SARS-CoV-2, the virus that causes COVID-19, and develop an early warning system for detecting increases of cases in the community.
U of I and Washington State University researchers are recruiting COVID-19-positive mothers from around the country to better understand how the virus affects the health and immune responses of mothers and infants, and whether infant feeding practices play a role in transmission.
College of Agricultural and Life Sciences Apparel, Textiles and Design Instructors Chelsey Lewallen and Lori Wahl developed a fabric mask style pattern to offer the best fit and helped community members identify ideal fabrics for protection.
The Department of Theater Arts and Idaho INBRE (IDeA Network of Biomedical Research) donated hundreds of masks and PPE to Gritman Medical Center in Moscow.
The Idaho Community Relief Drive raised nearly $50,000 to help U of I students overcome challenges that threaten to disrupt their learning experience and deliver specialized coronavirus training to Gem State healthcare professionals.
Kevin Chang, associate professor in the Department of Civil and Environmental Engineering, is looking into the effects of the COVID-19 pandemic on personal mobility to better understand how travel behavior has changed in different countries and across the United States.
Clarissa Richardson, assistant professor in psychology and communications studies, is leading a research team to understand the psychological effects of the pandemic and how it's impacting daily life.
Michael Overton from the Department of Politics and Philosophy and colleagues are exploring the novelty of collective action as it relates to traditional economic development practices and the pandemic response.
U of I Extension delivered hundreds of youth and adult programs virtually, including a personal finance webinar series for citizens facing economic hardships due to the pandemic.
U of I is modeling intervention strategies to help the Idaho Department of Health and Welfare and Gov. Brad Little's Coronavirus Task Force make healthcare decisions.
Paul Lewin, director of the Rural Studies Program and professor with the school's Department of Agricultural Economics and Rural Sociology, has developed interactive community-level infographics that track variables surrounding COVID-19 in Idaho to keep community leaders and residents informed as they make decisions during the crisis.
Videography by University of Idaho Creative Services.
Published in the Fall 2020 issue of Here We Have Idaho.