Paul Joseph Joyce: 1958-2016
April 29, 2016
Paul Joseph Joyce was born September 26, 1958 in Butte, Montana, one of the 12 children of Thomas and Dorothy Joyce. Academically gifted, he breezed through the Butte schools, and then graduated from Montana State University in just four years with both a bachelor's and master's degrees in mathematics. He went on to the University of Utah for his doctorate, where he met and married his wife and best friend, Janalyn Steed. They had a son, Andrew, who brought great joy to the couple and became Paul's favorite political debater, intellectual sparring partner and late night scotch drinker.

Joyce died on April 22 at the age of 57 in an auto accident near Orofino, Idaho. At the time of his death he served in a leadership role as dean of the College of Science at the University of Idaho, in addition to his roles as scientist, researcher, teacher, and mentor. He previously served as the director of the Bioinformatics and Computational Biology graduate program, as well as vice chair and chair of the Faculty Senate from 2010 to 2012.

At a time when post-graduate training in mathematics was rare, Joyce made opportunities for himself as visiting faculty at the University of Washington and the University of Southern California, and as a visiting scholar at University College London. In 1991, he took a permanent faculty position at the University of Idaho in Moscow, where he chose to remain for the rest of his career. There he mentored many young mathematicians, statisticians, and biologists who carry on his legacy teaching young minds around the world today. In addition to his roles at the University, Joyce also held several other titles over his career, including Associate Editor of Biology Letters and Fellow of the Newton Institute, Cambridge University, UK. At the time of his death, Joyce was a finalist for the position of Vice President for Research and Economic Development at the University of Idaho.

Biology professor Larry Forney remembered interacting with Joyce: "It's disarming because he's very humble and very modest about what he does, so you never realize you're talking to one of the leaders in the field worldwide."

Joyce received multiple honors from the University, including three Alumni Excellence Awards, the College of Science Distinguished Faculty Award, and the Donald Crawford Graduate Faculty Mentoring Award. He was named University Distinguished Professor this year for his work as a professor of mathematics and of statistical science as well as of bioinformatics and computational biology. He received this honor posthumously at the University Awards for Excellence ceremony this week.

Colleagues remember Paul for his dedication to his field as well as his humor, charisma and devotion to math jokes. University of Idaho professor and friend Holly Wichman recalled of Joyce, "his favorite [joke] was about the gregarious mathematician – that's the one at a party looking at the other guy's shoes. Paul went way beyond that. He could look you in the eye, shake your hand, bring out the best in you, and make you laugh." He enjoyed the ironies in life almost as much as he enjoyed nurturing great minds and teaching his son's friends to play poker.

Paul enjoyed the annual Joyce family reunions of his large clan — treading water competitions and poorly sung renditions of '70s songs around the campfire. As a youth he was a competitive swimmer and a math nerd. He would spend weekends working math problems, only breaking to watch Saturday Night Live with his father.

He is remembered fondly by his in-laws for the many holidays he spent helping them cook, shop and decorate, despite his stated distaste for the holiday season and his belief that the so-called "war on Christmas" was a just and winnable war.

He is survived by his wife, Jana; his son Andrew; his siblings Tom, Jim, Jack, Kate, Mike, Ann, Eileen, Bill, Mary, Dorothy and Margie, as well as his parents-in-law Janice and Gordon, his sister-in-law Sally, and his grandmother-in-law Beth; as well as 27 nieces and nephews. He was preceded in death by his parents.

A wake will be held on Friday at the Best Western Inn in Moscow, Idaho at 7 p.m. Friends and the public are welcome to come listen to and share memories of Paul. A service will be held at 3:30 p.m. Saturday at the University Administrative Auditorium, with burial to follow at Moscow Cemetery. A reception will be held at the Best Western at 5:30 p.m.

In lieu of flowers, an endowment is being set up to support students in the graduate program that Paul helped to create. Donations can be made to the Paul Joyce Memorial BCB Fellowship Endowment by sending checks to the UI Foundation/Paul Joyce Memorial at the following address: University of Idaho Foundation Gift Administration Office, 875 Perimeter Drive, MS 3147 Moscow, ID 83844-3147. Donations can also be made online here.

Arrangements have been entrusted to Short's Funeral Chapel of Moscow and online condolences may be left at www.shortsfuneralchapel.com.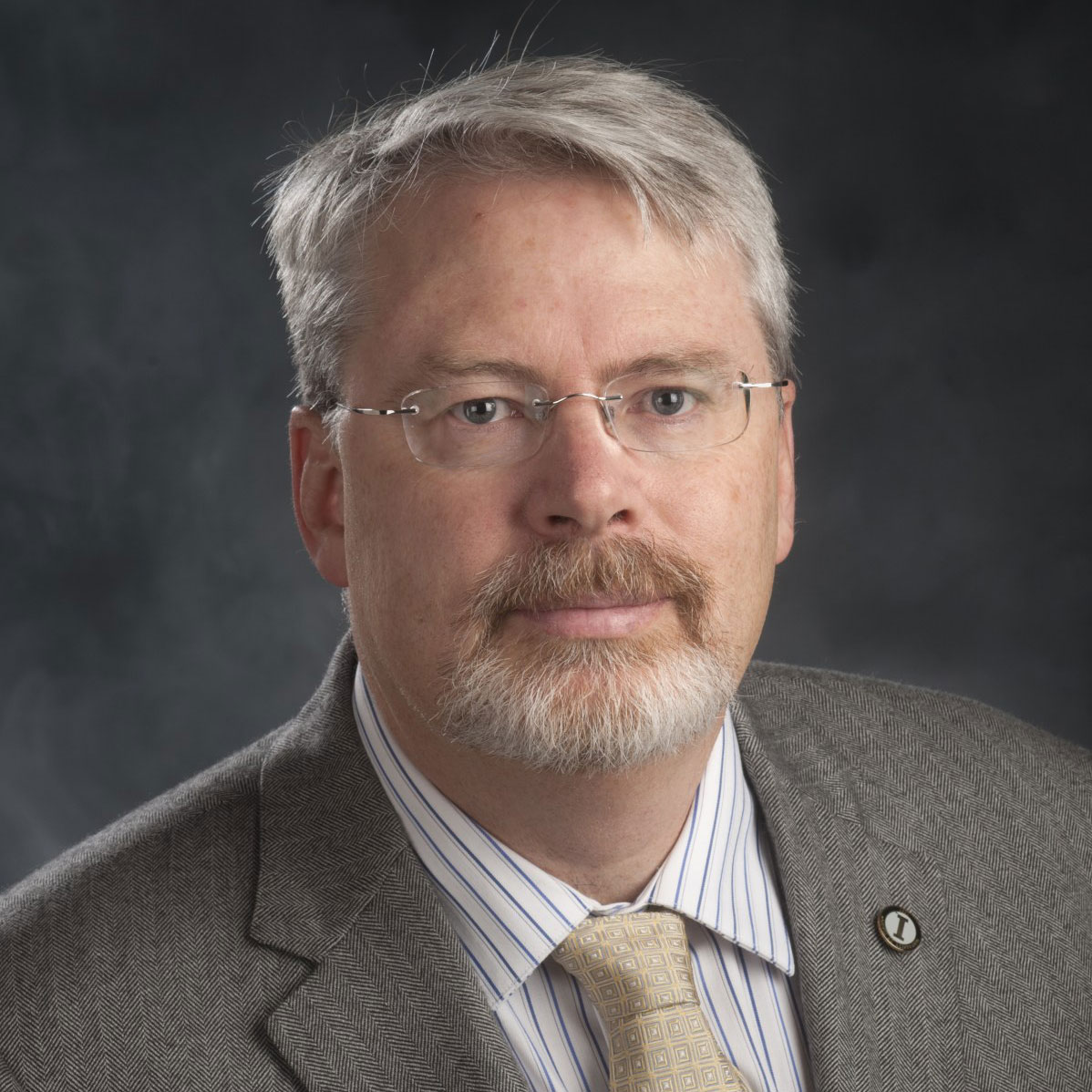 About the University of Idaho
The University of Idaho, home of the Vandals, is Idaho's land-grant, national research university. From its residential campus in Moscow, U of I serves the state of Idaho through educational centers in Boise, Coeur d'Alene and Idaho Falls, nine research and Extension centers, plus Extension offices in 42 counties. Home to nearly 12,000 students statewide, U of I is a leader in student-centered learning and excels at interdisciplinary research, service to businesses and communities, and in advancing diversity, citizenship and global outreach. U of I competes in the Big Sky Conference. Learn more at uidaho.edu