October 2018 - First Monday
Dear Alumni and Friends,

Fall is my favorite time of year. As the temperature drops, the leaves change color, and I listen to the sounds of the football team and band practicing just outside of my office, I appreciate more than any other time of year the wonder and privilege of living and working on this wonderful campus. It is also always an exciting and busy time for the College of Law, with this year being no exception. This past weekend, I had the opportunity of joining the College of Law Class of 1978 at their 40th Reunion. A dean's life is full of diverse and memorable experiences, but none stand out quite so much as meeting with our alumni and listening to their stories, marveling at all of the great people who have passed through our halls. I am consistently humbled, but never surprised, by the great work all of you have done. Meeting with our alumni and friends is the best part of the dean's job, and I look forward to continued opportunities to meet with many of you in the months ahead. I am always just a phone call or email message away, so please contact me if you have any questions or comments about the College of Law, or if you just want to find a moment for a drink, a cup of coffee, or just to talk about the College we all love.
College of Law Partnership with Faces of Hope in Boise
Beginning in Jan. 2018, the College of Law has partnered with Faces of Hope in Boise to provide legal services for survivors of domestic and sexual violence. The program provides law students the chance to take the knowledge and skills they learn in the classroom and put them in action by representing survivors in various civil legal issues including divorce, custody, housing, and attaining of protection orders. Students interview clients and witnesses, draft pleadings, negotiate with opposing counsel and advocate in court. By working closely with the program's professor and licensed attorney, Michael Carney, students learn to engage in client-centered representation and exercise strategic judgment.

Our partnership with Faces of Hope is just one example of the College's dedication to providing students both with meaningful experiential learning opportunities while still at the College, as well as opportunities to have real and significant impacts on the lives of their clients. Faces of Hope is a wonderful collaboration of legal, medical, counseling, and law enforcement providers, and the College is honored to be able to participate and provide as much assistance as we can.

If you happen to be in Boise this week, we would love to see you at a fundraiser for this clinic on Oct. 3 from 6-8 p.m., hosted by Wolverton Homes, at the offices of Rossman Law Group, 350 N 9th Street, Suite 500. All proceeds from this event will help support the College's domestic violence clinic at Faces. If we haven't yet had the opportunity to meet, I would love to see you there. Please contact me with any questions about this clinic or the fundraiser.
Bellwood Lecture Series
The Sherman J. Bellwood Lecture is the most significant invited lecture at the University of Idaho, bringing prominent and highly regarded local, regional and national leaders to the state and the University of Idaho campus. Students and the community have the opportunity to discuss, examine and debate a wide-range of subjects related to the justice system.

This year, we welcome former Secretary of Homeland Security, Michael Chertoff to provide the Bellwood Memorial Lecture. Secretary Chertoff's lecture is titled "Solving the Immigration Crisis," and he will discuss both legal and illegal immigration, the 2007 bi-partisan Senate comprehensive immigration proposal, enforcement trends, and immigration in the larger context of global migration. We look forward to his lecture in Boise on Oct. 23 and Moscow on Oct. 24.

The Bellwood Memorial Lecture is a key part of the University's sacred mission to promote open, reasonable, and thoughtful dialogue about society's most pressing issues. Legal and illegal migration is one of the most significant international issues in the 21st century, as it has been throughout the history of the United States. Secretary Chertoff's speech explores the origins and effects of current conversations about and conflict over illegal immigration. Based on the speaker's experiences as Secretary of Homeland Security in designing the Secure Border Initiative, and in negotiating the 2007 bi-partisan Senate comprehensive immigration proposal, Secretary Chertoff's remarks will provide an inside look at the policies, practicalities, and politics of one of the prominent public policy issues of the decade. The speech will analyze what worked and what didn't in the 2007 comprehensive immigration bill, and suggest a likely way forward. Secretary Chertoff will analyze likely trends in enforcement and the prospects for increased legal immigration, especially for high-skilled workers. Based on Secretary Chertoff's experiences with international counterparts, he will also put immigration in the larger context of global migration.

In addition to the main lectures, the College of Law is hosting four additional programs, two with CLE credit attached. Visit the Bellwood webpage or our Facebook events page for details.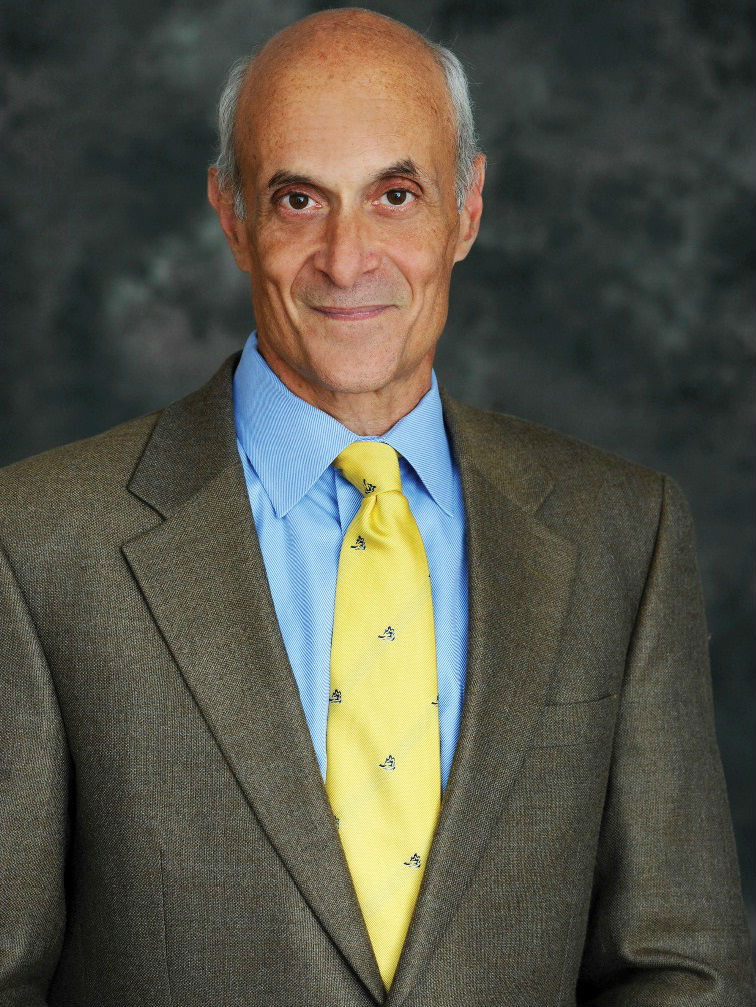 Wildfire Symposium
Later this month on October 19 in the State Capitol Building, the College of Law is hosting a symposium on Law, Planning, and Wildfire in the Wildland-Urban Interface: The Future of Government and Governance of Disaster in the West. This symposium is the culmination of a multi-year effort to explore the legal aspects of wildfire, led by Associate Dean and Professor Stephen Miller. Associate Dean Miller will provide the introductory remarks and lead one of the conference sections relating to the role of informal governance in wildfire planning The symposium brings together national experts on land use planning for wildfire, and is an important step in our region's ongoing efforts to adapt to and manage wildfire in this new western experience.
Vandal Voices
Vandal Voices is a bi-monthly speaker series presented by the University of Idaho Boise. The series is designed to inform and engage Treasure Valley residents about the different research and educational topics explored at the University of Idaho. Vandal Voices offers the opportunity to interact one-on-one with University scientists and experts, extending the educational experience of the University out into Idaho communities. This is an important part of our mission as a land-grant University, and we are proud to participate in Vandal Voices.

During the next installment of Vandal Voices, on October 4 at 10 Barrel Brewing, Associate Dean Stephen Miller will lead a presentation on how to "Advocate Effectively Before Your Local Government and Planning Commissions." This presentation will provide a framework for effectively influencing local government and planning commissions in the Treasure Valley.
There are a lot of exciting things happening at the College, and we hope you can join us in some of them. Have a wonderful fall, and Go Vandals!

Sincerely,

Jerrold Long
Dean
College of Law
Upcoming Events
Advocate Effectively Before Your Local Government and Planning Commissions
Thursday, October 4, 2018
5 - 6 p.m. MDT
10 Barrel Brewing Boise

Creating an Immigration Crisis: Stories from the Frontlines of Family Separation
Wednesday, October 10, 2018
2:30 - 3:30 p.m. PT/3:30 - 4:30 p.m. MT
Menard Law Building, Room 108, Moscow
Idaho Law and Justice Learning Center, Room 135, Boise

Law, Planning and Wildfire in the Wildland-Urban Interface: The Future of Government and Governance of Disaster in the West
Friday, October 19, 2018
8:30 a.m. – 5:00 p.m. MDT
State Capitol Building, Lincoln Auditorium

Bellwood Presentation and Reception (Boise)
Tuesday, October 23, 2018
5:00 – 6:30 p.m. MDT
JUMP, Pioneer Room

Bellwood Lecture (Moscow)
Wednesday, October 24, 2018
4:00 - 5:30 p.m.
Wildfire Symposium
Law, Planning and Wildfire in the Wildland-Urban Interface: The Future of Government and Governance of Disaster in the West