August 2018 - First Monday
Dear Alumni and Friends,

After a short summer hiatus, our First Monday newsletter is back. I hope you have enjoyed your summer and have had time to relax, visit family and friends, and enjoy the great state of Idaho. This summer has been busy for both faculty and students, and we are rapidly approaching the start of another year. Orientation for the incoming Class of 2021 began last week in both Moscow and Boise. We are excited to be hosting first-year students in both locations for the second year.

It is both an honor and a privilege to serve the College of Law as Dean for the next two years. I am grateful for the opportunity to serve in this capacity during the period of transition and look forward to building on the great work of the College's previous deans and visionaries. The next decade looks bright for the College of Law, and it is humbling to be able to work with all of you to prepare the next generation of lawyers and leaders in Idaho, the region and beyond.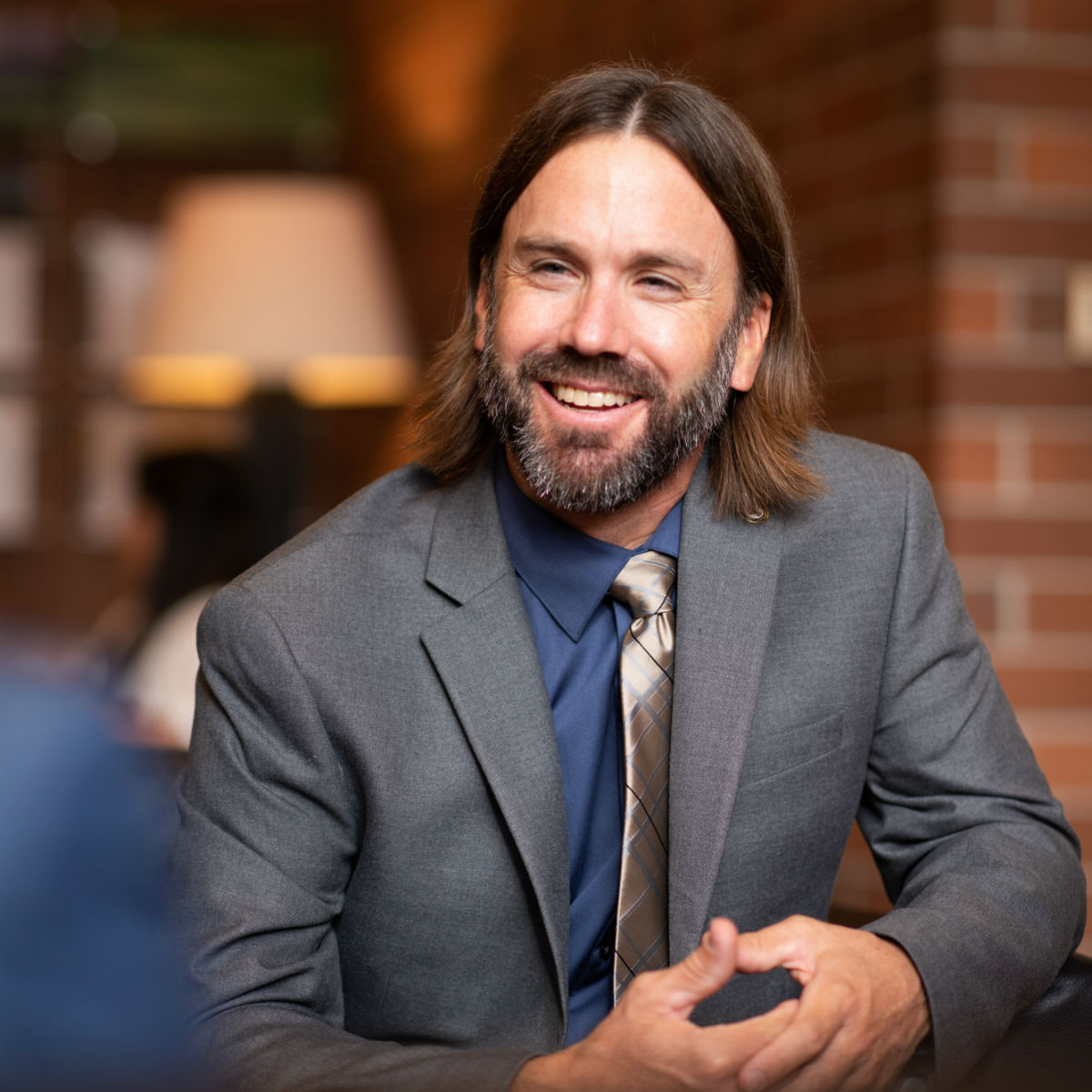 1L Welcome
First-year orientation began Thursday, Aug. 9 in Boise and Friday, Aug.10 in Moscow. We are happy to welcome the Class of 2021 to the College and excited about their future. We welcomed 115 new first year students this fall— 52 in Moscow and 63 in Boise. In addition to this being a 6% increase in the number of students from last year, the class also comes to us highly credentialed and diverse. The median LSAT score of the class is a 153 and the median undergraduate GPA is a 3.26. The class is comprised of 49 percent women and 51 percent men, exceeding the highest percentage of women in our entering classes since 2007. The class is 28 percent self-identified ethnic minorities, one of the largest percentages in recent history, and 56 percent residents. In addition to the first year students we are welcoming five transfer students, a Master of Laws (LL.M.) student from Kyrgyzstan, and two visiting students from other law schools. The faculty looks forward to welcoming this excellent group and helping guide them through their legal training.
Class of 1968 Reunion
On July 27 the members of the class of 1968 traveled to McCall for their 50-year class reunion. A very special thank you to Denny Smith for his work in organizing the event and hosting the reunion. Another reunion is set for this fall – the Class of 1978 will meet Sept. 28-30 in Boise – please contact Michele Bartlett for more information: bartlett@uidaho.edu.
Idaho State Bar Annual Meeting
The College of Law faculty and staff enjoyed attending the Idaho State Bar Annual Meeting in Sun Valley. Several of our professors taught CLEs, and we all took advantage of the opportunity to learn new things, network, and catch up with our alumni. I'm in awe of the collegiality of the Idaho Bar and impressed by the dedication of its members to the legal profession.

Congratulations are in order to our alumni award recipients. The State Bar awarded the Idaho Distinguished Lawyer awards to Edward Ahrens, '71 and Randall Budge, '76. Professionalism award recipients included: Professor Maureen Laflin; Matthew Roker, '93; J. Walter Sinclair, '78; Albert Matsuura, '85; and James Arnold, '87. Service Award recipients included Chelsea Kidney, '09 and Michael McBride, '83. Tyler Rounds, '08 and Catherine Freeman, '13 won the Outstanding Young Lawyer awards while Jared Steadman, '07 was provided a Pro-Bono award and Charles Bauer, '79 was recognized with the Family Law Section Award of Distinction. The Denise O'Donnell Day award recipients included alumni: M. Sean Breen, '93; Michael Howard, '99; Alan Johnston, '07; Sarah McDowell-Lamont, '98; and Cathy Naugle, '80. The College of Law's alums continue to provide unparalleled service to Idaho and its citizens, and we are proud of all of them.
Faculty Updates
With a new school year comes new hires and departures. In Moscow, we welcome two new faculty members. Professor Samuel Newton joins us to teach Criminal Law and related subjects, and Professor Ryan Lincoln joins our Legal Writing and Analysis faculty. In Boise, we welcome Tim Murphy as a Visiting Associate Professor and the director of the Entrepreneurship Law Clinic.

Helane Davis, Associate Professor and Director of the Law Library, has departed for a great new opportunity with the 10th Circuit Court of Appeals in Denver, and we wish her the best. We are excited to announce that Associate Professor Stacy Etheredge has accepted our offer to serve as the Interim Director of the College of Law's library.
Bellwood Memorial Lecture Series
Secretary Michael Chertoff, U.S. Homeland Security Secretary under George W. Bush, will be headlining the Bellwood Memorial Lecture series in October. Secretary Chertoff will be discussing "Solving the Immigration Crisis" and will touch on legal and illegal immigration, the 2007 bi-partisan Senate comprehensive immigration proposal, enforcement trends, and immigration in the larger context of global migration. We look forward to his lecture in Boise on Oct. 23 and Moscow on Oct. 24.
Supporting Law Students Through Scholarship Fund
A scholarship fund in honor of Luis Cortes Romero '13, an Immigration attorney and national advocate for DACA recipients, has recently been established at the College of Law. The fund will provide scholarship support for first-generation law students that come from diverse underrepresented populations. "The Luis Cortes Romero Scholarship will support students who demonstrate a commitment to serving the needs of the Latino community," said Director of Admissions Carole Wells, "and individuals who will continue to do so through pro bono, public interest and/or public service legal work." If you are interested in providing support for this scholarship fund or for more information about ways to support the College of Law, contact Michele Bartlett, at 208-364-4044 or Bartlett@uidaho.edu.
Have a wonderful start to your fall,

Dean Jerrold Long
College of Law
Upcoming Events
New Student Orientation
Boise
Aug. 9 - Aug. 17, 2017

Moscow
Aug. 10 - Aug. 17, 2017

First Day of Classes
Aug. 20, 2018

Bellwood Memorial Lecture
Oct. 23 & 24, 2018