First Monday - May 4, 2015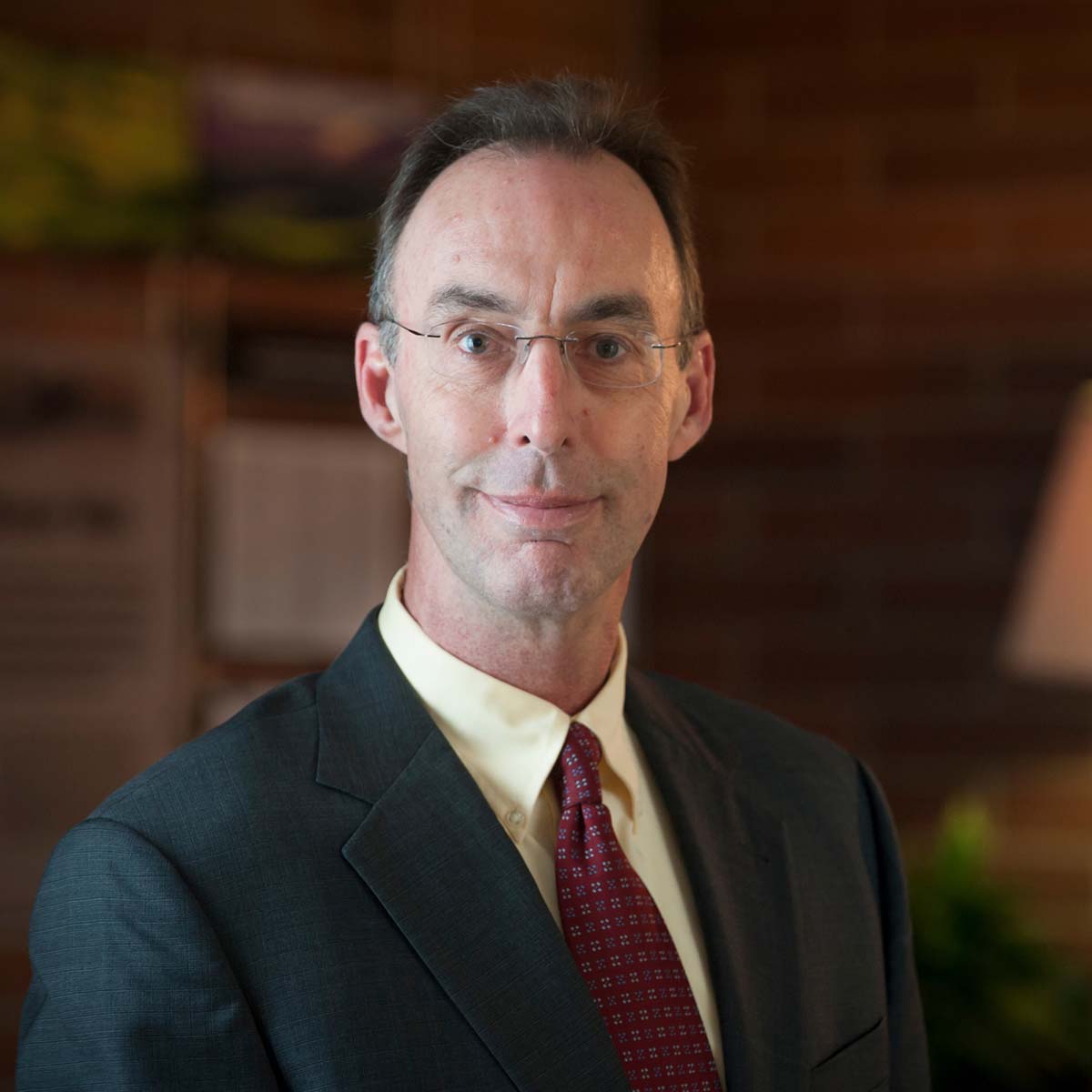 Spring is in the air, and it seems hard to believe, but regular classes ended for the 2014–2015 academic year on May 1. Final exams continue through the first two weeks of May, and then, for our graduating students, commencement will occur on May 6 in Boise and May 16 in Moscow.
I have been on the road during the month of April, spending time in Boise for our Spring College of Law Advisory Council, and then I attended the International Association of Law Schools 2015 Americas Law Dean's Forum in Bogota, Colombia. I was pleased that Judge Debra Heise, Co-Director of the Idaho Judicial Education program joined me to meet with regional members of the IALS.
In the meantime, as always, there has been a lot going on at the College of Law.
College of Law and Boise State University Partner on JD/MBA Program
The College of Law and Boise State University have entered into a new agreement that will enable students to earn a J.D. and MBA in four years. The degrees will be awarded separately, but students will be able to transfer credits between the two programs. The JD/MBA program will benefit those students who, in addition to practicing law, need to be prepared to run a law practice and represent businesses. The program will begin in fall 2015.
College of Law Advisory Council Elects Officers and New Members/Creates the Theodore "Ted" O. Creason Law Student Scholarship
The College of Law Advisory Council met on Friday, April 25 in Boise for their spring meeting. The LAC held their annual elections, and I am pleased to announce our officers and new Council members.
Chair – Chuck Homer '74, Holden Kidwell Hahn & Crapo, Idaho Falls
Vice Chair – Dennis Davis '77, Witherspoon Kelley, Coeur d'Alene
New Members – Richard "Ritchie" Eppink '06, Idaho ACLU, Boise; Jana Gomez '09, City of Lewiston; Megan Hopfer '11, Hopkins Roden Crockett Hansen & Hoopes, Idaho Falls; Nick Marshall '95, Ahrens DeAngeli, Boise; and Gary Slette '84, Robertson & Slette, Twin Falls.
The LAC also voted to create a law student scholarship fund in honor of Ted Creason '73, former member of the Council. As I mentioned in last month's First Monday when we had just learned of Ted's passing, Ted was a strong supporter of the College of Law and served as a member of our LAC. Information about the scholarship and how to contribute can be obtained from our Assistant Dean for External Relations, Terri Muse. She can be reached at 208-364–4044 or tmuse@uidaho.edu
College of Law Student and Alumni Recognized as 2015 Idaho Business Review Accomplished Under 40
The Idaho Business Review annually recognizes 40 local business and professional leaders who have achieved success before the age of 40. This year, four individuals—one current student and three law graduates–will receive the award.
Nikeela Black '11, Arkoosh Law Offices, Boise
Jared Hight, a current student at the College of Law
Jeremy Ladle '04, Potandon Produce LLC, Idaho Falls
Brian Wonderlich '07, Holland and Hart, Boise
Student Services Staff Recognized by University as Outstanding Team
The University of Idaho Staff Affairs Association selected the College of Law Student Services Staff to receive the 2015 Outstanding Team award for their work on two projects for the College of Law – the expansion of the Boise campus with the second-year curriculum and their handling of the unprecedented influx of transfer applications three weeks before classes began in August 2014. The staff members who will be recognized are Anne-Marie Fulfer, Associate Dean for Career Services; Carole Wells, Director of Admissions; Jan Levengood, Admissions Assistant; Nancy Luebbert, Director of Academic Success; Sande Schlueter, Assistant to the Deans; Elaine Kempton, Administrative Assistant; Rebekah Cudé, Director of Student Services; Christy Becker, Administrative Assistant; Cindy Hollenbeck, Marketing and Communications Manager; and Lesa McPeak, Web Coordinator.
Professor John Rumel Named 2015 Idaho State Bar Distinguished Lawyer
Professor John Rumel has been named one of the Idaho State Bar's Distinguished Lawyers for 2015. This award honors attorneys who have distinguished the profession through exemplary conduct and many years of dedicated service to the profession and to Idaho citizens, and it is the highest singular recognition bestowed on any individual member of the Bar. Professor Rumel will join an illustrious list of past recipients of this award, including Don Burnett, former dean of the College of Law, who received this award in 2009. The award will be presented at the Idaho State Bar Annual Meeting in Sun Valley on July 22.
Professor Rumel grew up in California and received his undergraduate degree from the University of California Santa Cruz and his J.D. from Hastings College of Law in San Francisco where he was selected as an editor on the Hastings Constitutional Law Quarterly. He practiced in San Jose, emphasizing general civil, commercial and real property litigation and then in San Francisco, where he was a partner at a law firm specializing in antitrust and unfair competition law. He also taught law at both Hastings and at Santa Clara University School of Law. He later moved to Idaho and joined Stoel Rives Boley Jones & Grey where he practiced education, employment, professional liability and product liability matters. In 1995, he became general counsel for the Idaho Education Association, representing teachers and other educators throughout Idaho for many years. He joined the UI College of Law as a full-time faculty member in fall 2011. He teaches courses in Civil Procedure, Evidence, Workplace Law, Education Law, Remedies, and Lawyering Process.
Professor Rumel has served the legal community as a member of the Idaho Supreme Court's Evidence Rules Advisory Committee and on the Idaho State Bar advisory committee, which made recommendations concerning State Bar rules pertaining to continuing legal education compliance. He has served on a variety of committees at the College of Law and as coach for the Jerome Prince Evidence Moot Court team.
Upcoming Events
UI Boise Commencement
Wednesday, May 6, 2015
7:30 p.m.
Boise Centre
UI College of Law Commencement
Moscow
Saturday, May 16, 2015
3 p.m.
Kibbie Dome
Northwest Institute for Dispute Resolution
Basic Family Mediation
Taught by Bob Collins
May 18–22, 2015
Moscow, Idaho
Basic Civil Mediation
Taught by Kimberlee Kovach
May 18–22, 2015
Boise, Idaho
Coeur d'Alene Alumni Lunch
June 4, 2015
Noon
Location – TBA
Spokane Alumni Reception
June 4, 2015
5 to 6:30 p.m.
Witherspoon Kelley Law Offices
422 W. Riverside Avenue, Suite 1100
Spokane, Washington
Mark L. Adams
Dean