First Monday - June 1, 2015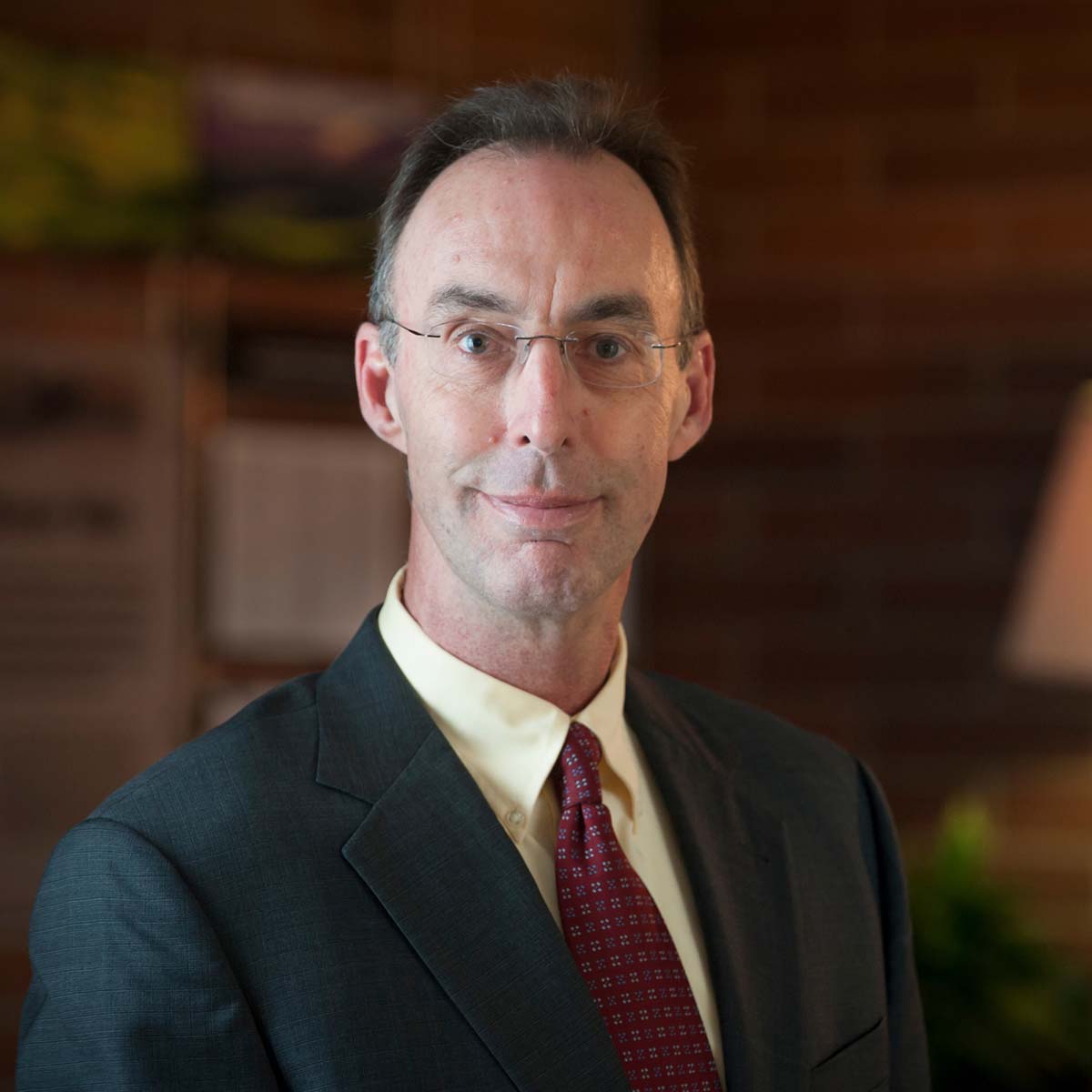 On May 16 we celebrated the end of the 2014–2015 academic year with the College of Law commencement ceremony in Moscow. And, a number of students also participated in a regional commencement ceremony in Boise May 6.
We were honored to have Idaho Attorney General Lawrence Wasden '85 provide our commencement address this year. He spoke about the privilege and responsibility of the legal profession. General Wasden specifically encouraged law graduates to carry with them the "belief in and dedication to the rule of law" and challenged them to follow an ethical path of "constant learning and improvement" in their careers. Student Bar Association President, Nii-Amaa Ollennu '15, urged his fellow graduates to use actions, not merely words, to show gratitude. He also introduced General Wasden. Professor Richard Seamon and UI President Chuck Staben offered welcoming remarks.
As is our custom, several honors and awards were presented to students, faculty and alumni at the commencement ceremony. Below is the information about these awards and honorees.
Faculty Award of Legal Merit – Attorney General Lawrence Wasden '85
This award recognizes the outstanding contribution of an Idaho Law graduate whose career exemplifies the best in the legal profession. This award is determined by a vote of the law faculty.
Sheldon A. Vincenti Award for Exemplary Service – Karen Gowland '84
This award was established in 2011 to honor former dean and professor emeritus, Sheldon A. Vincenti. The award recognizes individuals whose extraordinary and exemplary service to the College of Law reflects the spirit of devotion, loyalty, and commitment to the betterment of the College.
Faculty Award of Legal Achievement – KC Harding '15
This award is presented to the graduating student with the highest cumulative grade point average and honors the student's outstanding dedication and success in the pursuit of academic excellence.
Peter E. Heiser Award for Excellence in Teaching – Professor Richard Seamon
This award is determined by a vote of the graduating class and recognizes outstanding dedication to students at the College of Law.
Alumni Events
I will continue to travel around the state and region meeting with our College of Law alumni. It has been wonderful getting to visit with so many of our graduates. During the month of June, I will be on the road and hope if I am in your area you will join me at one of our events. My schedule is listed below. I will also be at the Idaho State Bar Annual Meeting in Sun Valley July 22–24 along with several members of our faculty and staff. We are the sponsor of the Friday lunch and I hope to see you all there.
June Events
June 4 – Coeur d'Alene, Idaho
Noon to 1 p.m.
Seasons of Coeur d'Alene
209 E. Lakeside Avenue
Lunch Provided
June 4 – Spokane, Washington
5 to 7 p.m.
Witherspoon Kelley Law Offices
422 W. Riverside Avenue, Suite 1100
Appetizers and Beverages
June 16 – Idaho Falls, Idaho
5 to 6:30 p.m.
Copper Rill Restaurant
415 River Parkway
Appetizers and Beverages
June 17 –Pocatello
5 to 6:30 p.m.
The Bridge Restaurant
815 S. 1st Avenue
Appetizers and Beverages
Idaho State Law Library to Move
The Idaho State Law Library, which is operated and managed by the College of Law in Boise, will close June 16 to prepare for the move into the new Idaho Law and Justice Learning Center. The library is expected to re-open Monday July 6. The Idaho Law and Justice Learning Center is located at 514 W. Jefferson in Boise, and is situated between the Idaho Capitol Building and the Idaho Supreme Court. The College of Law in Boise will begin classes at the Idaho Law and Justice Learning Center August 24.
The College of Law took over management of the Idaho State Law Library in 2010 under a memorandum of understanding between the College and Idaho Supreme Court. The primary mission of the library is to assist the Idaho Supreme Court in carrying out its responsibility for the administration of justice in the state and to help increase public access to and understanding of the court system. The library is open to the public from 8 a.m. to 5 p.m. Monday through Friday. College of Law students and faculty can access the library 24/7 through key card entry. More information about the Idaho State Law Library.
The next First Monday newsletter will be a combined July/August edition and will be sent out on the first Monday in August. I wish everyone a safe and enjoyable summer.
Mark L. Adams
Dean