Extension ExPress, March 2021
Director's Message
With the patches of snow slowly fading away, the winter wheat starting to turn green and the days getting longer it can only mean that spring is just around the corner. University of Idaho Extension faculty and staff are excited for spring to arrive as we are gearing up for planting the crop that will produce the next harvest. The air is filled with hope and anticipation as we look forward to a new growing season. We are not only growing gardens, orchards, crops and livestock, we are also growing people.
This winter we hosted conferences, classes, schools, short courses and advisory board meetings virtually that we traditionally offer in face-to-face settings. Some of these included our Idaho Ag Outlook Seminars, Idaho Potato Conference, Bean School, Cereal Schools, Winter Beef School, Idaho Range Livestock Symposium, Farm and Ranch Family Succession Planning, Produce Safety Training, Know Your Government and 4-H Livestock sessions just to name a few. By offering these educational opportunities virtually, we have been able to expand our reach into all parts of Idaho, across our nation and internationally. Our Idaho Victory Garden class series has been accessed over 63,000 times during this past year. Be sure to read in this newsletter about other classes including the Heritage Orchard Conference originating from the Sandpoint Organic Agriculture Center.
As you are enjoying the warmer weather and looking for ways to produce a bountiful harvest, remember that University of Idaho Extension is here to help. We are available to answer your questions and help you be successful. It is a joy to serve the people of Idaho.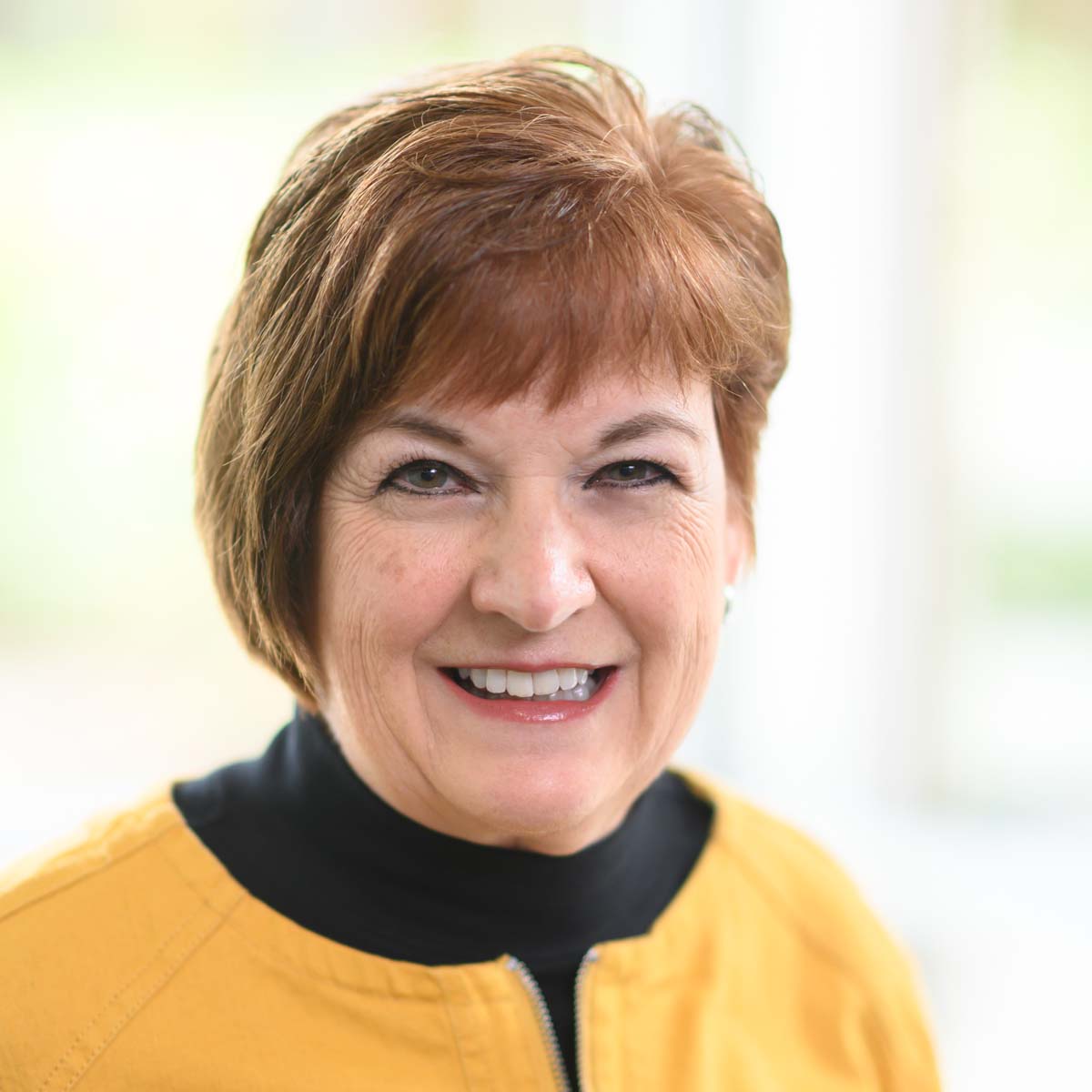 Ag Science, Room 52
208-885-5883
Building a Culture of Health
Youth and adults in three Idaho communities are increasing their health knowledge to improve overall wellness and access to health resources as part of a new University of Idaho Extension program.
Well Connected Communities (WCC) is a national health initiative with a focus on building a local culture of health. Twelve percent of the Idaho population is uninsured and 29% are classified as obese, making community health a high priority for UI Extension and a partnership with WCC a natural fit. WCC offers several avenues for community members to take part, including the Community Wellness Volunteer program.
The Community Wellness Volunteer program was developed in 2018 to train youth and adults to become health and wellness advocates in three Idaho counties (Canyon, Franklin and Owyhee). The program includes two hours of in-person training and two hours of online coursework each week for seven weeks. Curriculum consists of WCC content, three online interactive modules developed by UI Extension educators and regionally focused health data and education.
Specific program topics include education on social determinants of health, health equity, finding reliable health data and information, nutrition education, chronic disease prevention and management, physical activity, and youth and adult partnerships. The program was designed to build a pool of youth and adult volunteers who have committed to giving back hours within their communities supporting the overall goal of the WCC initiative.
As of January 2021, 17 volunteers (11 adults and six youth) have completed the training to become community wellness volunteers. According to post-program evaluations, volunteers gained the most confidence in their ability to find reliable health and wellness information on the internet. Volunteers also gained an understanding on how environment and circumstance influences health, the ability to read and use city and county health statistics and data, and how to modify activities to teach people of different cultures other than their own.
These findings are aligned with the central focus of the program of building health equity in communities. Volunteers work directly within diverse communities ensuring that the community is receiving quality, evidence-based and equitable health information, and health resources.
UI Extension 4-H youth are also playing a key role in the effort. The national WCC leadership team asked Idaho's 4-H teen health advocates to pilot a youth survey capturing young people's contribution, skill development and comfort with their local WCC initiative. Ten advocates shared their thoughts and opinions through an online survey in June 2020. On average, the teens reported a positive WCC experience and indicated they have the social, emotional and leadership abilities necessary for academic and workplace success. The teens also stated that they want more diverse people participating and more access to health actions. These insights will guide and influence UI Extension's role in building a culture of health in Idaho.
Classes for the next cohort of volunteers are in progress and plans are underway for an advanced program to begin in April 2021. More information about Well Connected Communities in Idaho can be found at uidaho.edu/well-connected.
Adapting to Hybrid Teaching Method
University of Idaho Extension provides pre-license pesticide safety education to Idaho citizens in preparation for applicator exams. Programs have traditionally been held in person, but due to time and travel constraints, UI Extension implemented a hybrid teaching method to make the programs more accessible.
Pesticide safety education, certification and licensing is critical to ensure that products are properly used and handled to protect the handler, worker, the general public and the environment. Private applicators who apply restricted use pesticides must have an Idaho pesticide applicator license with the appropriate categories. They must also attend continuing education recertification training classes to keep their licenses current.
All Idaho pesticide applicators must meet the requirements of federal and state pesticide laws and rules, and pass examinations that cover core knowledge on integrated pest management, pesticide use and safety. (The Idaho State Department of Agriculture administers the exams and certification.) Each year, private applicators and pesticide application businesses face travel and time restrictions for attending training classes. There has also been an increased demand for online education and training manuals for easier access.
In response, the UI Extension pesticide safety education program piloted a new class format in Canyon County in 2020. UI Extension educators developed new online educational modules and offered them free of charge. Students were asked to work through the eight online modules prior to the start of class. During class time, key material in the modules was reviewed to reinforce knowledge for core pesticide safety concepts. Since the detailed material was offered online prior to the class start date, one full in-person day was saved for participants.
Overall, the two-day class, reduced from the traditional three days, was more focused and offered more hands-on opportunities for participants. Positive feedback from class attendees indicated that the online modules were easy to follow and helped them learn the material. They believed the hybrid method allowed them more time to study and learn the concepts at their own pace. Plans to continue the hybrid teaching method at other sites across the state are underway.
L-C Valley Healthcare Foundation Funds UI Extension Mental Health Training
A grant from the Lewis-Clark Valley Healthcare Foundation will help University of Idaho Extension expand mental health first-aid training and suicide prevention efforts across the state.
The foundation recently awarded $40,000 to U of I to train 10 county Extension educators in the Question, Persuade and Refer Suicide Awareness Program. They, in turn, will train others to assess when people should seek further help for someone who is having difficulties.
"Even though we are not mental health professionals, we can educate to raise awareness of suicide, help individuals recognize warning signs when friends and family members may be considering suicide and can refer individuals and families to professionals where they can receive help," UI Extension Director Barbara Petty said.
"This grant is a great example of the many important projects the foundation funds each year," Idaho Trust Bank CEO Thomas Prohaska said. Idaho Trust Bank is the trustee of the foundation. Since 2017, foundation has funded more than 150 grants exceeding $2.2 million in Idaho, Washington and Oregon.
The funding will allow UI Extension to expand its mental health and suicide prevention training in the state's five north-central counties, including Latah, Nez Perce, Clearwater, Lewis and Idaho. Extension educators serve residents in all 44 Idaho counties.
The funding will build on a university program established earlier in southern Idaho.
The foundation also serves Whitman, Asotin and Garfield counties in neighboring Washington state and Wallowa County in Oregon.
The foundation was established in 2017 after Ascension Health sold the St. Joseph Regional Medical Center in Lewiston to a subsidiary of RCCH HealthCare Partners. Ascension Health agreed to transfer $23 million of the $75 million net proceeds into a healthcare foundation that would be administered for the benefit of communities within the hospital's service area.
As a gesture of goodwill, the new for-profit owner, RCCH, also agreed to donate $2 million, bringing the foundation's total principal balance to $25 million.
Susan Bell was awarded the Gold Medal of Horticulture from the Idaho Nursery and Landscape Association. This award is given to deserving individuals who have generously and selflessly contributed to horticulture in Idaho. Bell is based at the UI Extension, Ada County office and has served UI Extension for over 36 years.
Randy Brooks has been reappointed to the Idaho Lands Resource Coordinating Council (ILRCC) for another three-year term beginning Jan. 1, 2021. Brooks will represent forest stewardship from UI Extension to provide essential perspectives and guidance to the council to maximize the benefit of our state and private forestry programs in addressing critical issues. Brooks is based on the U of I Moscow campus and joined UI Extension in 1991.
Featured Publication
Presenting Online (BUL 968)
Since webinars and other internet-based communication have become more prevalent, it's important to know how to present material online. This publication will help teens and other young people to adeptly prepare and deliver an online presentation.
Featured Events
Finance Classes
A variety of online personal finance classes offered by UI Extension Educator Karen Richel have been recorded and are available for free viewing.
Heritage Orchard Conference — April 21
The online Heritage Orchard Conference has one remaining webinar, Perennial Fruit Plants of the Northern Sierra Gold Rush Era. Recordings of past webinars are available to view at the conference website.
Idaho Young Cattle Producer Conference — June 28-30
The Idaho Young Cattle Producer Conference provides young cattle producers an opportunity to receive in-depth information on the cattle industry in Idaho. The program is offered to 20 producers between the age of 18 and 40. Applications are being accepted for the 2021 event to be held June 28-30 in Salmon.
Women Farmers and Ranchers on the Rise in Idaho — March 2-April 30
UI Extension wants to hear from Idaho women in agriculture. We are asking Idaho women involved in agriculture to participate in a statewide survey about opportunities and challenges they face. Responses will help us better understand Idaho's women in agriculture and how educational programs can better support them. The survey is completely anonymous and is available in English and Spanish. The survey will be open until April 30.
Support UI Extension
4-H

Youth Development During Vandal Giving Day — April 6-7

Vandal Giving Day is an annual, day-long giving event to support various programs at the University of Idaho. This year you can support your local county 4-H program through Vandal Giving Day. Donations will directly benefit the youth in your county.

Visit the UI Extension calendar for a complete listing of upcoming events offered online and across the state.