Extension ExPress, September 2019
Director's Message — Another Successful Fair Season
As the county fair season winds down, I would like to thank you for your support of 4-H youth and to also recognize the volunteers who invest their time, energy, talent and treasure in the lives of Idaho youth. This year there were over 30,000 livestock projects as well as science, cooking, sewing, gardening, rocketry, robotics and more projects shared at county fairs.
Overall, the 4-H program reaches more than 70,000 Idaho youth each year through afterschool programs, camps and traditional 4-H clubs. The 4-H program as a whole continues to grow each year, and this year in particular has seen a 2.5 percent increase in the number of youth participating in club programs.
Without support from volunteers and local communities, we would not make such a difference in the lives of our youth. Thank you for investing in our collective future.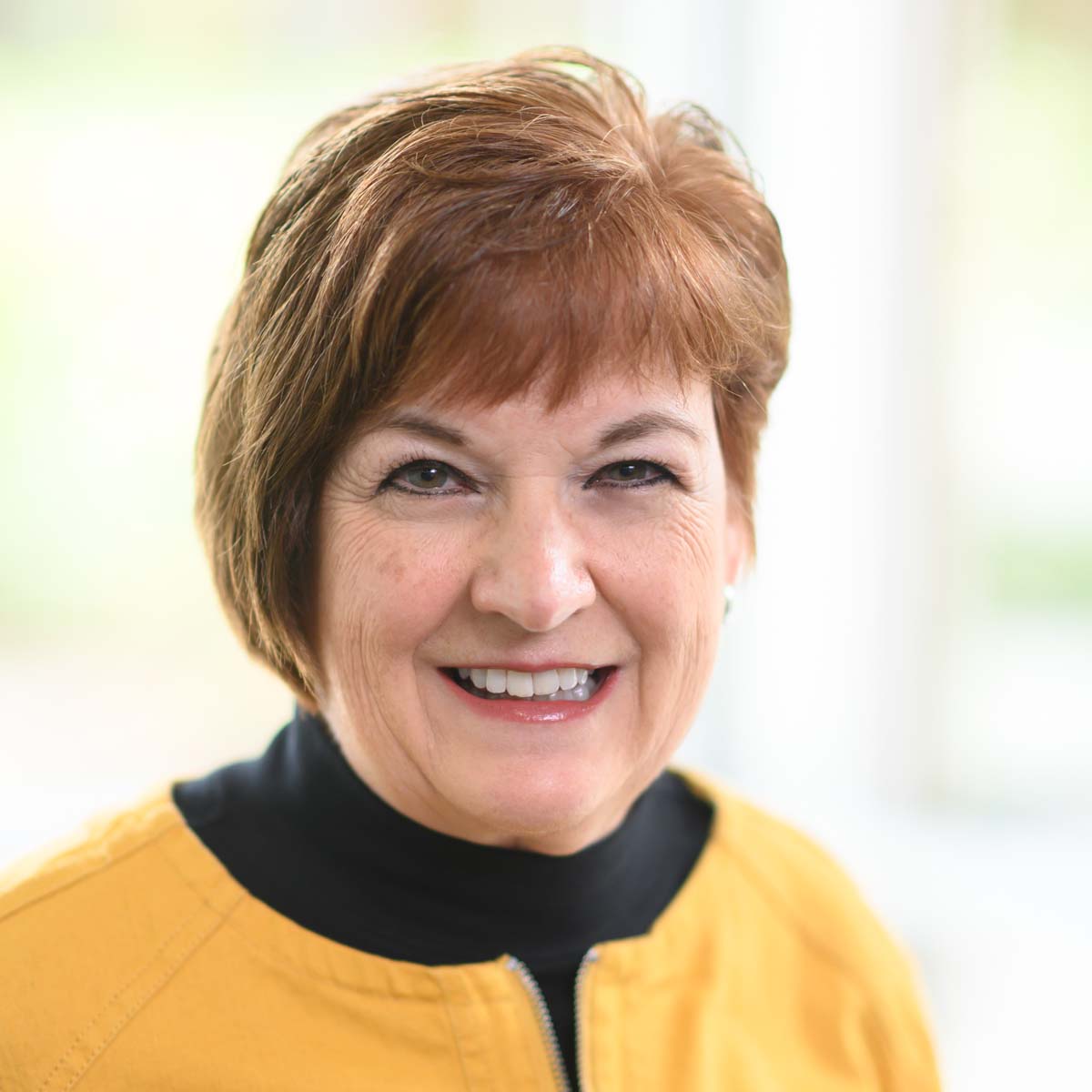 Ag Science, Room 52
208-885-5883
Evaluating Wheat Varieties
Grain producers in Idaho are faced with an increasing number of varieties to choose from each year. There are various tools and publications available to help producers determine each variety's strengths and weaknesses, but none may be as valuable as the variety trials that are conducted by University of Idaho Extension across the state each season.
UI Extension plant pathologist Juliet Marshall leads efforts in south central and southeast Idaho and is pleased with this year's winter wheat trials where she is seeing over 200 bushels per acre in some cases.
"Even though it's small plot trial results and that's not necessarily completely reflective of what goes on in a grower's field, it does show that the genetic potential of some of these varieties are quite capable of hitting that 200 bushel mark," Marshall said.
Marshall has been championing the 200-bushel club for the past few years, promoting best management practices and convincing growers to focus on the profitability of small grains in their rotations.
"In a lot of cases, the main focus happens to be sugar beets and potatoes in this area and not just small grains," she said. "We are trying to promote to the growers that, on a yield per acre basis, there are varieties that will yield greater than the minimum that they need to break even. But it's not just maximum yield that we're promoting. We're promoting sustainable practices and profitability because it's the economics that is the most important for our growers."
Falling number tests associated with all UI Extension variety trials from 2013-18 are also available for growers to review. This data helps them determine which locations and varieties are more susceptible to issues associated with starch quality.
"The variety trials, in my opinion, are extremely important for getting good information to the growers on what wheat and barley varieties work best for their areas," Marshall said.
A New Threat
In northern Idaho, preliminary results for this year's trials appear to be average to slightly above average for yields, with one exception. A dry fall in 2018 followed by heavy snows in February and March had UI Extension cropping systems agronomist Kurt Schroeder concerned initially.
"The wheat looked really ratty coming out of winter," Schroeder said. "There was a lot of unevenness across the fields, but with the cool weather we had throughout May, June and moderate weather in July and timely rains, it really saved the winter wheat and yields are better than expected. We had very good test weights this year. The one exception is Bonners Ferry."
The Bonners Ferry trial saw a significant decrease in yield this year, likely as the result of an infestation of Hessian fly — a pest that is typically found in spring wheat, not winter wheat.
"We've had Hessian fly up there for the last two years now," Schroeder said. "This year we had severe Hessian fly in our winter wheat. We had an average of 30 percent lodging in our soft white wheat plots and that was a direct result of the Hessian fly because the larvae feed at the base of the stems, weakening the straw which are then prone to lodging."
The Hessian fly typically lays eggs in the spring. The larvae feeds on the base of the plant as it's developing, greatly reducing its ability to produce seed. Because of this, wheat breeders have developed several Hessian fly tolerant or resistant varieties — for spring wheat. Hardly any varieties of winter wheat have been developed to address this issue.
"Prior to last year I hadn't seen Hessian fly in the winter wheat and historically it hasn't been a problem," Schroeder said. "It's becoming a greater problem in spring wheat as well. It's risky to not plant a variety with Hessian fly resistance."
Variety trials in Bonners Ferry typically see an average of about 110 bushels per acre. This year the yields were in the 30-40 bushels per acre range.
"I talked to growers after harvest and they had a lot more damage because of Hessian fly," Schroeder said. "They are at a loss for what to do about it because there is almost no tolerance in our winter wheat for Hessian fly."
Schroeder alerted Arash Rashed, an entomologist in the U of I College of Agricultural and Life Sciences to the issue. Rashed oversees the Host Plant Resistance program at U of I, which screens wheat germplasm from U of I and Washington State University breeding programs. Rashed suspects that climate variability and/or shifts in the pest genotype(s) are contributing factors to the appearance of the pest in winter wheat fields.
"These variables may also explain the first-time appearance of the pest in southern Idaho in 2015," Rashed said.
Rashed is working with Jianli Chen, who holds the D. Blaine Jacobsen Wheat Breeding Professorship at U of I, and Mike Pumphrey, O.A. Vogel Endowed Chair of Spring Wheat Breeding and Genetics at WSU, to examine the possible reasons for the infestation and, more importantly, identify sources of resistance in Pacific Northwest winter wheat cultivars.
"Until resistant winter wheat varieties become available, proper crop rotation, plowing under stubble of the harvested spring wheat, management of volunteer plants and delayed fall planting are recommended approaches that can assist with reducing fall infestations by the Hessian flies," Rashed said.
Schroeder will continue his trials in Bonners Ferry and at five other sites in northern Idaho as he works to provide growers with the best information to make informed decisions.
"I don't have any stake in any of these varieties," Schroeder said. "Our trials give producers an objective view of all these varieties at one location and puts them on an equal footing."
Protecting Pollinators
UI Extension, Elmore County leads bee survey project to protect pollinators in Idaho.
Connecting Communities
When the National Well Connected Communities Initiative chose to form collaborative groups to improve health in Idaho, they had many reasons to choose Caldwell as one of three communities of focus. Caldwell's health rankings showed it was high for premature death. Caldwell is also home to a high percentage of minority groups, clusters of diversified neighborhoods, and low-income families, as highlighted by the United Way of Treasure Valley 2017 Community Assessment.
Meanwhile, Caldwell is gaining a reputation for progress by reducing crime rates, creating new jobs and supporting youth-focused programs. This blend of needs and preparation led local groups to form the Caldwell Health Coalition, which is facilitated by University of Idaho Extension Educator Jackie Amende.
"We expected the largest need to be better and more access to healthcare," Amende said. "Unsurprisingly, that's a major factor identified by the United Way assessment."
The coalition reviewed assessment and city health statistics and determined that more community input was needed to discover what the population identified as their own health challenges. In 2018, the coalition conducted an open-ended survey at the Canyon County Fair to supplement local data and the United Way assessment. Community members were asked to rank in order of priority six health concerns identified by the assessment and local health statistics.
What they found was unexpected.
"While looking at the demographics of our survey, we noticed that all races, ethnicities and age groups ranked mental health in their top three priorities, regardless of what the other two priorities were," Amende said. "Since Caldwell already had groups trying to improve access to general healthcare, we decided to narrow our focus on mental health issues, specifically youth mental health."
Involving Youth
The National Well Connected Communities Initiative is a national Extension initiative partnering with National 4-H Council and the Robert Wood Johnson Foundation forming local health councils that create action plans to address their communities health needs. Even though it is a big endeavor, it's not just adult driven. The initiative specifically recognizes youth as a powerful force for change and focuses on partnering adult and youth volunteers.
In Caldwell, one teen UI Extension 4-H Health Advocate and four other members of a 4-H leadership club are on the coalition, each taking the Well Connected Communities Master Health Volunteer program.
"It's a great resume builder," said Amende. "It's a way for youth to get involved to a make a difference with people that might have different perspectives and opinions."
They aren't just token participants, either. The teens helped administer the county fair survey and narrow the coalition's focus from general mental health to youth mental health. The teens were trained in fostering community health across geographic, demographic and social lines, just as the adult volunteers were, and they gave insight in what resources, stigmas and cultural barriers youth face when dealing with mental health.
"Teens sit at the table just like the adults — they have the same roles as the adult members," Amende said. "Some of them live in a variety of neighborhoods. Some of them identify as minorities, some low-income. Their perspectives are valid and needed as representatives in our community."
Partnerships Help Inspire Action
Cross-sector collaboration is a major component of the coalition, not just with youth, but local non-profits, businesses and government organizations as well as UI Extension. In Caldwell, representatives from St. Luke's, Saint Alphonsus, Terry Riley, City of Caldwell and county paramedics participate in the coalition. These representatives combine their knowledge, resources and skills to determine what kind of action is needed in Caldwell in order to improve mental health access.
"We look at what's already going on in the community – what connections our representatives have," Amende said. "Right now, we are studying other communities that are similarly diverse culturally to see how they have addressed youth mental health with their stigmas and cultural perspectives. We're building an action plan."
Master Well Connected Communities Volunteer Program
The coalition also hopes to broaden its reach and add other partners to their ranks, not only representatives from organizations like the police department but individual volunteers as well. There is even a Master Health Volunteer program in Caldwell connected with the National Well Connected Communities Initiative. Master Health Volunteers train for 40 hours on subjects such as health and nutrition and data analysis and then volunteer time in their communities promoting health and wellness.
"The volunteer program builds bridges between the coalition and organizations that volunteers are already a part of," Amende said. "One person runs a type of library and now wants to provide educational resources for health and wellness in that setting. Another uses information from the program as part of their community garden. People have seen the value and made personal applications."
While the volunteer program starts training new volunteers each February, Amende invites anyone who is interested to learn more.
"Anyone can come and sit in on a class now," Amende said. "They can join the coalition at any time. We can still provide them with tools to be health advocates."
Interested in the Caldwell Health Coalition or the Master Well Connected Communities Volunteer Program? Contact Jackie Amende at 208-459-6003 or email her at jamende@uidaho.edu.
Faculty Spotlight
UI Extension is pleased to welcome new educators David Callister, Janna Verburg Hamlett and Nic Usabel.
David Callister is the new UI Extension educator in Butte County. His programming will focus on agronomy, community and economic development and 4-H youth development. David has managed over 1,000 acres annually in Butte County where he gained agronomy skills, especially with local crops. He has also worked with many boards and community organizations in Butte County. David received a bachelor's degree in animal science from the University of Idaho and a master's degree in animal science from Washington State University.
Janna Verburg Hamlett is a new UI Extension/TechHelp clinical assistant professor, food safety specialist in the UI-WSU School of Food Science. Janna has been an assistant professor at the College of Southern Idaho since 2014. She received a bachelors in dairy science from the University of Idaho and a masters in agriculture from Washington State University. She is expected to complete her Ed.D. in instructional design and technology from Idaho State University in Spring 2020.
Nic Usabel is a new UI Extension educator in Canyon County where he will provide leadership and educational programming for the Idaho Master Gardener program and support horticulture efforts throughout the Treasure Valley. Most recently Nic served as a high school agriculture teacher for 12 years. He has a bachelor's degree in agriculture education and a master's in curriculum and instruction, both from the University of Idaho.
UI Extension would like to offer a heartfelt thanks and best wishes to Yvonne Barkley.
Yvonne Barkley retired on July 31 after 30 years with the UI Extension forestry program and the UI Extension Forestry Tree Clinic. Yvonne joined the University of Idaho in 1990 after gaining experience as an arborist and tree care specialist, a grower/supervisor in commercial nursery operations, and research associate in forestry, micro-propagation and reclamation of strip mines. She also served two years in the U.S. Peace Corps as an Extension agricultural and forestry agent with the Ministry of Natural Resources in Honduras.
Featured Publication
Pesticide Applicator Training
The UI Extension Pesticide Safety Education program and Idaho State Department of Agriculture have co-authored eight online training modules. The training prepares individuals for the core law and safety test, whether they are new Idaho pesticide applicators or are recertifying.
For $90, buy six months of access to all eight modules. Students will learn about pesticide laws and regulations, pesticide labels, pesticide safety and personal protective equipment, pesticide formulations, and environmental fate of pesticides.