Extension ExPress, June 2019
Director's Message — Time to Explore Idaho
The snow has melted and it is a great time to get outside and explore Idaho. Whether you visit a nearby community or trek across the state, you can engage with University of Idaho Extension in many ways.
Field days will be hosted for the next month by faculty and staff at our nine research and Extension centers. Some local and topical field tours will also take place around the state. During these events, learn about new crop varieties being developed to build more sustainable profits in agriculture.
If you travel to Rinker Rock Creek Ranch near Hailey, you will see University of Idaho cattle (from the Nancy M. Cummings Research, Extension and Education Center near Salmon) out on the range. Many of them are wearing GPS collars so we can monitor their grazing behavior on rangeland.
We have locations in almost every county. UI Extension Idaho Master Gardeners design and maintain landscaping in many towns. You might see residents in a group walking program working to reduce their risk of chronic disease. If your journey extends into late July, August or September, find UI Extension at your county fair, where our 4-H youth compete in contests and display their projects for the year.
University of Idaho Extension is here to answer your questions, help you solve problems and provide research-based information as you build a thriving, prosperous and healthy life.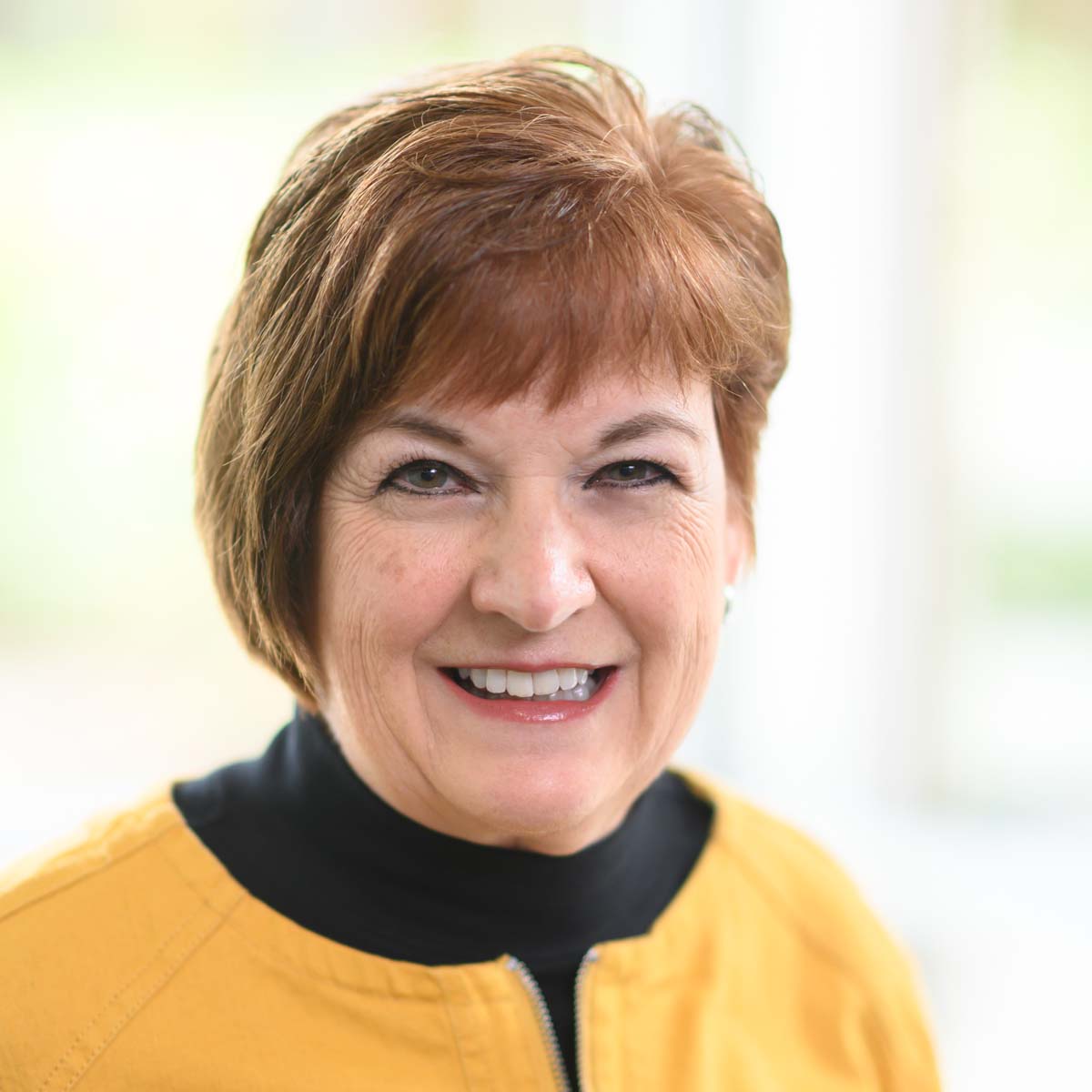 Ag Science, Room 52
208-885-5883
Ag Tech: Sharing New Options
Agriculture has become increasingly more sophisticated over the years with the introduction of new technologies including sensors, devices, machines and information technology. In Idaho, producers and stakeholders from all facets of agriculture have shown interest in learning what new technologies they can incorporate on their farms and ranches to enhance their production practices.
In response, University of Idaho Extension partnered with the Idaho Barley Commission, the Western Extension Risk Management Education Center and Idaho State University Work Force Training to bring an agriculture boot camp to producers in southern Idaho in January 2018. Education on new and evolving technology was presented with an emphasis on incorporating these ideas into production management.
Experts from local and national companies presented on topics including precision planting, variable rate fertilizer and chemical application, using drone infrared technology, low elevation sprinkler application (LESA), high-frequency livestock ear tags, and cybersecurity during the two-day conference. A hands-on demonstration with drone operations was also included. Attendees were able to fly different types of drones and learn about the capacity and benefits of each aircraft.
"I think more than anything, there were a lot of questions about how these technologies could be used and whether it would be a viable tool," said Jon Hogge, UI Extension area educator based in Madison County who helped to organize the event. "There was some great interest in precision planting, infrared cameras and how drones are being used to look at crop stress."
Low Elevation Watering Pays Off
UI Extension Specialist Howard Neibling and area educator Ben Eborn co-presented on LESA technology, with Neibling covering the benefits of the technology and findings of research projects and Eborn tackling the economic impact of using LESA.
"The LESA technology, we had introduced that to people for a couple of years, but nobody had really looked at the economics behind it and how long it would take for a producer to pay that off," Hogge said. "I think that talk was very excellent and put some hard numbers to what we have been telling them all along was a really good practice. Until you see that and actually do the numbers on it, it's hard to know if it could be good for you."
Looking to the Future
Participants from twelve counties in southern Idaho attended the conference, representing nearly 120,000 acres. Post-conference evaluations indicated that producers were planning to upgrade yield monitoring equipment, start soil mapping to use variable rate applications and make better use of data they already collect.
Hogge and fellow UI Extension educators plan to develop how-to videos on various technology advances as another way to keep producers informed. The team will start with videos on renewable energy, including solar pumps for livestock producers.
"We're going to show how to install a solar pump and what the economics are behind solar pumps instead of installing electrical pumps that you have to run electricity to," Hogge said. "We're hoping to appeal to that younger audience through the use of video production and still try to get great information out there."
Heritage Orchard Conference Gives Historical Grounding
The Sandpoint Organic Agriculture Center (SOAC) at the University of Idaho expanded its mission to provide public education at the end of May. SOAC welcomed more than 50 participants to the region's first Heritage Orchard Conference for researchers, heritage apple explorers, fruit growers and others at the end of May.
David Benscoter, eastern Washington's famed "apple detective," provided the keynote address for the conference, reviewing the long history of fruit nurseries in the area. Others throughout Idaho are doing similar work to find "lost" apples, varieties once popular but now largely unknown as growers focused on more commercially popular apples.
Benscoter is widely known for his Lost Apple Project, which finds and identifies apple varieties that survive in early settlers' orchards.
For Kyle Nagy, the Sandpoint center's manager, the conference met the goals the orchard was created to meet and the mission of the university's College of Agricultural and Life Sciences.
U of I acquired the 48-acre center near Sandpoint in 2018 through a donation from Dennis Pence and his family. The center's focus is an organic orchard that produces apples, cherries, plums, raspberries and other fruits.
University of Wyoming and Montana State University researchers who are working to identify and restore "lost" apples to modern orchards also presented during the daylong conference.
The idea for the conference began when Benscoter called the Sandpoint center.
"We talked about the growing interest in heritage fruit varieties and similar interests among researchers in Montana and Wyoming," Nagy said. "We hope that this conference presented by the University of Idaho will become the first in a series."
Sandpoint Organic Agriculture Center
This center is USDA Certified Organic fruit orchard, includes meeting facilities, dormitories for visiting faculty and students, a shop and cider house.
Legislative Committee Visits Parma
The University of Idaho College of Agricultural and Life Sciences welcomed the Idaho Legislature's Joint Finance-Appropriations Committee to the Parma Research and Extension Center in mid-May. Committee members accepted an invitation to explore the station and see researchers' needs firsthand.
CALS Dean Michael Parrella laid out a plan to modernize the station's facilities to help the college and UI Extension retain accomplished researchers and recruit top candidates.
The $7 million project will rebuild the station to enhance laboratory and office spaces. A plan for funding the new facility will follow the three-legged stool model with resources being allocated from the college, the legislature and the industry members across Idaho who rely on the research conducted at Parma.
JFAC members asked some probing questions and listened carefully. They also visited the labs of Saad Hafez, Essie Fallahi and James Woodhall to see and hear how their work serves Idaho agriculture.
Parrella noted that Parma researchers Hafez, Fallahi and Mike Thornton have all received governor's excellence awards for their outstanding work on behalf of Idaho's largest industry.
The center held a free field day in early June on topics including cover crops and soil health, spring wheat varieties, the sugar beet industry, technologies for plant disease detection, remote sensing for disease monitoring and several other topics.
Despite its remote location, work conducted at Parma impacts growers statewide. Research is conducted on the foundational principles of healthy crop production for all commodities: soil and plant health, pest resistance and disease control.
Parma Research and Extension Center
Extending Science-Based Knowledge Since 1892
As a land-grant university, the University of Idaho has a mission to develop science-based knowledge and information to improve the lives of the residents of our state. That information is shared in many ways, but one of the earliest was as printed pamphlets called bulletins. These bulletins were first published by the Idaho Agricultural Experiment Station.
In September 1892, the first University of Idaho Extension bulletin, Organization and Progress of Work at the Experiment Stations, described lands donated for the Idaho Agricultural Experiment Station and the work done in the first year. In that first year, ground was broken, infrastructure was raised, and the initial crops sown were corn, flax, barley and oats.
Bulletin 18, Sugar Beet Investigation, 1898, indicates the importance of this crop early in Idaho's history. Bulletin 22, in February 1900, was the first paper on growing onions in Idaho, while potatoes were first addressed in January 1906, in Bulletin 52, Potato Scab.
In 1898, Bulletin 14 — Twelve of Idaho's Worst Weeds — documented and defined the scourge of farmers and gardeners everywhere. In Idaho then, the twelve worst weeds were wild oats, prickly lettuce or compass weed, Russian thistle, tumbling mustard, cockle or cow-herb, Canada thistle, dodder, false flax, sunflower, squirrel-tail grass, common tumble weed, and horehound. Most of those remain a problem today and are listed on Idaho's Noxious Weed List.
The creation of a statewide weed law, plus the need for accurate identification of noxious weeds, led to what has become UI Extension's best seller, Bulletin 816 — Idaho's Noxious Weeds, which documents 67 noxious weeds. Since its first edition in 1994, nearly 180,000 copies have been sold or given away in the state. Updated every two years, this pocket-size booklet features full-color photos and descriptions to allow accurate identification of the current worst weeds in Idaho so landowners can control or eradicate them.
Over the last 127 years of publishing, UI Extension materials have evolved to serve the changing needs of our population in Idaho. Besides agricultural research bulletins, UI Extension now publishes materials on over 65 topics from food and health, to family and personal finance and community development. We also publish materials for UI Extension 4-H Youth Development and curricula for teachers, not to mention specialty items such as the IDAH2O playing cards and the Know the Land, Save the Land noxious weed scarves and bandanas.
While the topics have changed over the years, so has the media, and at times special series of publications have been developed to address particular circumstances, such as the Defense Circulars published during World War II to help residents produce their own food and otherwise contribute to the war effort.
Today, UI Extension specialists and educators across Idaho help us identify the needs of our neighbors and fellow Idahoans, and work to produce materials that meet those needs.
Publications
Resources created and approved by UI Extension experts
Faculty Spotlight
UI Extension is pleased to welcome new educators Lauren Hauger, Mary Ridout and Sendy Martinez.
Lauren "Lu" Hauger is a new UI Extension associate educator in commercial produce safety. She recently earned her master's degree from the University of Colorado at Denver. While studying public policy in graduate school, she worked with local food programs in her region of Colorado. Through this experience, she discovered a passion for food system issues. She comes from a background in local government, education, economic development and community outreach. Lu is located at University of Idaho Boise, but her work will be statewide, preparing fresh produce growers to comply with federal food safety standards.
Mary Ridout is the new UI Extension educator in agriculture and horticulture for Washington County. She has a master's and bachelor's degree in plant science and horticulture and a doctorate in natural resources and plant pathology from the University of Idaho. As a new UI Extension educator, Mary will focus on planning and running multi-county agriculture and horticulture educational programs for clientele in Washington and surrounding counties.
Sendy Martinez is the new UI Extension associate educator in 4-H youth development for Ada and Canyon Counties. Sendy previously served as the family and consumer sciences program coordinator for Ada County. She earned a bachelor's in health education and promotion from Boise State University.
Featured Publication
Idaho's Noxious Weeds
The newest edition of the popular pocket guide, Idaho's Noxious Weeds, is available for free download on the UI Extension publications website. A printed copy can be ordered for $5.
This guide shows all the weeds on Idaho's official noxious weeds list, including examples of brooms — all of which are now prohibited in Idaho. The guide features true-color photos of weeds and their flowers, plus maps showing each weed's distribution by county, leaf shape illustrations to aid in identification and features to help distinguish the weeds from similar looking plants.