Extension ExPress, December 2019
Director's Message
It's the most wonderful time of the year to connect with University of Idaho Extension, whether in your local office or by letting your fingers do the walking on your phone or computer. We have faculty strategically located in 42 of the 44 counties and nine U of I Research and Extension Centers available to help you solve problems, develop skills and create a better life.
If you are involved in agriculture, the Idaho AgBiz website is a must for your browsing. On this website you can find the very popular Idaho crop and livestock enterprise budgets, regional specific market information, publications and decision aids. There is also a link to a commodity marketing program created by Brett Wilder, Hernan Tejeda and Norm Ruhoff. This nine-part video series discusses using futures and options as a risk management tool.
Climate, and the way it is changing, is greatly impacting our lives. The U of I REACCH project (Regional Approaches to Climate Change) addressed anticipated issues for agriculture across the nation due to climate change. The five-year (2011-2016) project was funded by the U.S. Department of Agriculture's (USDA) National Institute of Food and Agriculture. The current project, Landscapes in Transition, also funded by USDA, will guide ongoing agricultural land use change in the Inland Pacific Northwest toward sustainable, resilient landscapes and food systems. Visit the REACCH and LIT websites for farmer resources.
If you are looking for an educational event to attend, check out the calendar on the UI Extension website. We have many to choose from.
As we close out 2019, I would like to take this opportunity to express my appreciation to the people of Idaho who have supported University of Idaho Extension during the past year. We couldn't build a thriving, prosperous, healthy Idaho without you!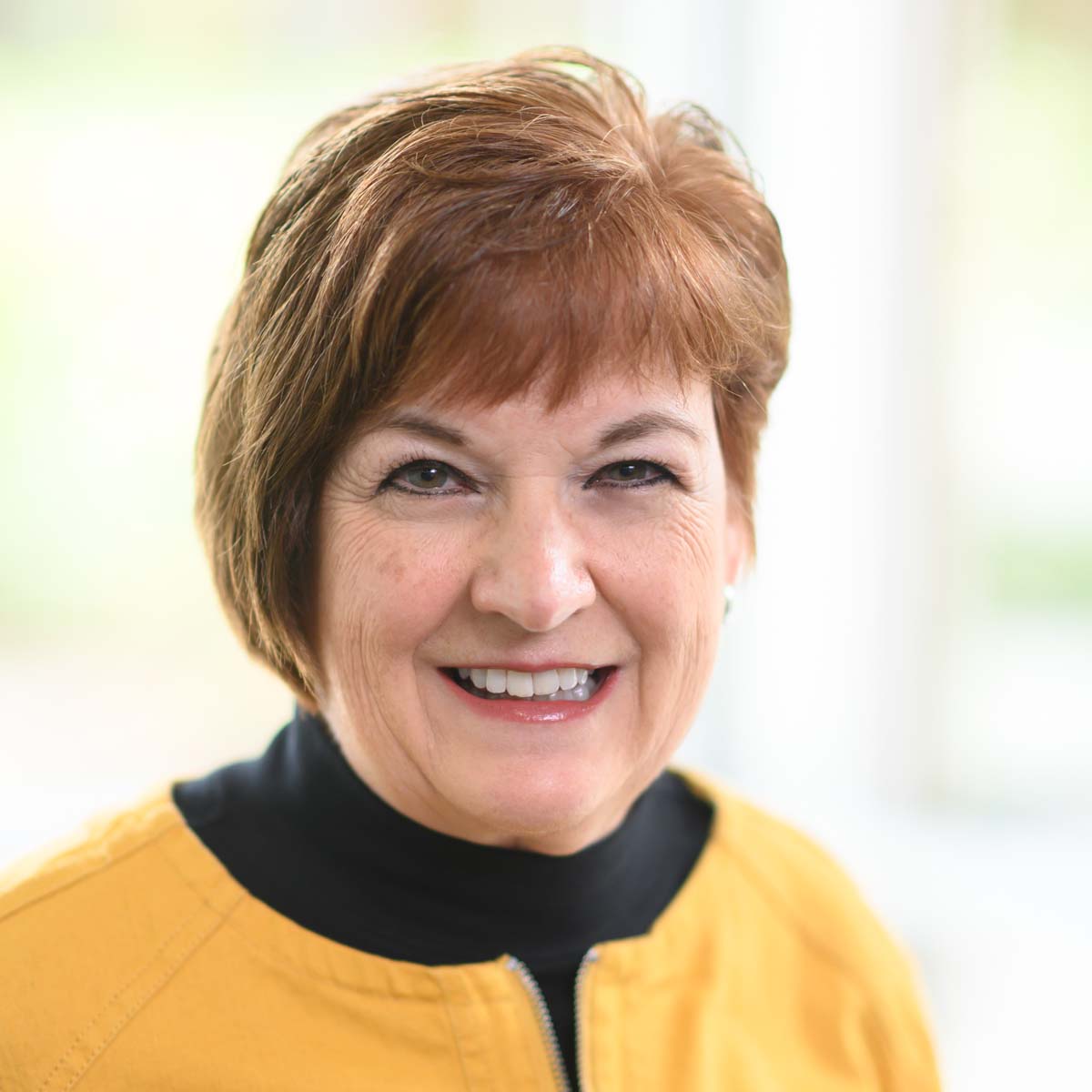 Ag Science, Room 52
208-885-5883
That's Life Simulation Program
A financial simulation that leaves a lasting impact on both participants and volunteers.
The financial simulation "That's Life," designed for students in third through 12th grade, helps youth learn how to manage their lives and their finances when they become adults. Karen Richel, University of Idaho Extension educator, certified money coach and accredited financial adviser, brought the simulation to Idaho from Virginia Tech. She has modified it to fit not only schools, but prison inmates in Cottonwood and Orofino.
Richel incorporates community volunteers, companies, organizations and students as "vendors" in the activity. The simulation serves as a learning game and gives each participant a random job and money for an income that accompanies that job.
The participants are also given a family situation and choose a financial institution and whether to put their money into savings or a checking account. There are a variety of vendors for everything from childcare to furniture and medical, dental, housing and transportation. The simulation involves 75 to 100 participants and includes 20 to 30 volunteers to act as vendors.
Encouraging Feedback
"A common response I get to this simulation is participants telling me they didn't know how expensive life was and how hard it was to balance everything," Richel said. "It's really a wonderful tool to show them exactly how expensive kids are, all of the expenses you have to think about incurring, and all of the income potentials based off of Idaho expenses and incomes."
The financial simulation focused on prisons is now a course offered to U of I students and it serves as a unique financial literacy tool. Fifty percent of the inmates Richel works with have not completed a high school education.
"It started as a teaching game because they didn't respond well to books. It was a more interactive way for them to learn that was better received and understood," said Richel. "It's memorable for them and the simulation teaches us how to spend money in a healthy and wise way. I think it gives them hope that when they get out or graduate, they will better understand how to manage money in their own life."
Richel is often told by inmates that if they would've learned from the game sooner, they might not have gotten in as much trouble in their own lives.
The simulation is offered through an integrated seminar class at U of I. Students travel to the prison in Cottonwood and act as the volunteers or vendors for the game with the inmates as participants.
Feedback from students completing this course activity has been positive with one student offering to volunteer again in the future.
Suite 201, Latah County
208-883-2241
Managing Pests
Kimberly Tate loves kale and winters it every year as an early start to her garden. But when spring begins, she isn't the only thing competing for her crop.
"I have to fight with aphids all the time," Tate said. "And I have to do it in a way that saves the plant."
As an associate instructor with University of Idaho Extension's Integrated Pest Management team (IPM), Tate knows how to deal with aphids in a variety of methods at different times of the year.
"We aren't treating our landscape the same all year long," she said. "Our job is to educate homeowners that there is no cookie-cutter plan for everyone where you might manage pests the same way for the entire time you're in an area. Treatment depends on a lot of variables."
Though it may be tempting to sign up for a rote treatment program, industry and homeowners learn from IPM to assess rather than assume regarding pest problems. For example, if a home gardener thinks about pest control, they might automatically want to use chemicals, but using a variety of control techniques actually maintains a better balance in landscapes.
"Some people might see an insect and automatically think that they need to use a pesticide. But knowing the pest life cycle and what happens during the year can tell you how to best manage the pest," said Tate.
Managing Pests
IPM promotes the use of other control methods as well as chemicals. Encouraging the lifecycle of the pest's natural predator or managing the landscape to support needed changes may be more useful. Something as simple as changing how often you're watering a plant may reduce plant diseases that occur from overwatering. Or, if you have a wet spring and develop powdery mildew, mowing might get rid of it.
"I always look at what I can do. Do I move a plant from a spot too sunny to a different place with more shade?" Tate said. "What is a better environment to promote growth for the plant?"
And it's not one set answer for every problem. Control methods vary depending on the time of year.
"You may have an insect problem at the beginning of the season. You could treat it with a pesticide that would knock down the population," said Tate. "Then you have predators coming out of their dormancy later in the season, which is another way to control insect populations."
The mission of IPM methods is to promote diversity in an environment. Insect excrement feeds the soil and the microbes there, which is healthy for plants.
"Insects and plants work together," said Tate, cautioning against eradicating all the bugs. "Having a little bit of everything in your landscape means the landscape is alive."
IPM also addresses weeds and plant diseases. Each plant has its own personality and need for resources.
"If a plant is overexposed to the sun, then what does that look like?" Tate said. "Determine what you can do to counteract the disease, and maybe move the plant, or paint the tree trunk, like sunblock. And then you balance and juggle your responses during different times of year."
To make sure citizens have research-based information at their fingertips, the IPM program launched several social media platforms in 2018. You can find them on Instagram, Facebook, Twitter and online.
Faculty Spotlight
UI Extension is pleased to welcome Grant Loomis, Claire Sponseller, Tracey Johnson and Cameron Packer.
Grant Loomis is the new UI Extension educator in Blaine County. He has worked as a field representative for vegetable seed production and was a graduate research assistant at the University of Idaho. He will provide leadership and educational programming in crops and food systems. Loomis received a bachelor's degree in agronomy plant and soil sciences from BYU-Idaho and a master's degree in plant science from the University of Idaho.
Claire Sponseller is the new UI Extension 4-H STEM regional educator. She will begin in January 2020 and will be based in Boise. She comes to the University of Idaho from Oregon State University Extension where she was a 4-H educator for 14 years. She will co-lead an advisory board/STEM working group to develop a STEM action plan for Idaho 4-H.
Tracey Johnson has been named director of research at the University of Idaho's Rinker Rock Creek Ranch. Johnson is an assistant professor of wildlife habitat ecology in rangeland systems in the U of I College of Natural Resources. She received a bachelor's degree in psychology from Texas A&M, master's degree in biology from Kansas State and doctorate in wildlife science from Oregon State University.
Cameron Packer has been named as the operations manager for Rinker Rock Creek Ranch. Previously she was the stewardship coordinator for the ranch through the Wood River Land Trust. Packer has a bachelor's degree in environmental geography from Colgate and a master's in natural resources from U of I.
UI Extension would like to offer a heartfelt thanks and best wishes to Jeff Stark.
Jeff Stark will retire on Jan. 25 after 38 years of service to U of I. Stark spent his U of I career at the Aberdeen Research and Extension Center, including several years as superintendent of the center. He also served as director of the potato variety development program at U of I and oversaw the release of more than 10 new potato varieties.
Featured Publication
Tips for Entrepreneurs: Regulations for Selling Prepared Foods
This two-page fact sheet provides information on how Idaho regulates the prepared food industry.
Featured Events
Idaho Range Livestock Symposium — Jan. 6, 7, 8, 9, 2020
A one-day traveling program and networking event packed with information on industry relevant topics for producers and rangeland managers. Events will be held in Marsing, Twin Falls, Pocatello and Rexburg.
Idaho Potato Conference — Jan. 21-23, 2020
Join the University of Idaho for the annual Idaho Potato Conference and Ag Expo, Jan. 21-23 in Pocatello. Topics include updates on new variety performances, PVY spread, late blight, bulking and maturing, weed management and much more.
Know Your Government — Feb. 15-17, 2020
The UI Extension 4-H Youth Development's Know Your Government conference empowers youth to be well-informed citizens who are actively engaged in their communities. The program is designed for youth in grades eight to nine.
Farm and Ranch Succession Planning — Various Dates
This four-class series will help you answer a variety of questions about farm/ranch succession and transfer strategies. Classes are located in Jerome, Burley and Terreton.