Extension ExPress, September 2018
Director's Message — Opportunities for Extension
Fall is in the air! The UI Extension specialists/research faculty are analyzing data from over 70,000 crop research plots conducted throughout the state at our nine research and Extension centers as well as on cooperating producers' land. The last of the county fairs are being held which provide an opportunity for UI Extension 4-H youth to finish their projects with a public display. This year youth participated in over 30,000 livestock projects. The college interns who spent their summer in our UI Extension county offices or working with our specialists at the R&E centers are back in class with many of them now considering a career in education. Idaho Master Gardeners are hosting graduation ceremonies for those completing their coursework and volunteer hours. Master Food Safety volunteers are helping people safely preserve food in preparation for winter.
With each new season, there are new opportunities for UI Extension. Through the generosity of Dennis Pence and his family, the University of Idaho acquired the Sandpoint Orchard which is being established as the Sandpoint Organic Agriculture Center (SOAC) in Sandpoint, Idaho. The 48-acre property is the ideal location for expanding our UI Extension programming in organic crop production and many other areas with many of the new discoveries being applicable to conventional farming. We will continue to offer programming from our UI Extension, Bonner County office, with this new facility allowing us to host larger classes, while also serving as a place for regional classes. Forestry classes and Idaho Master Gardener classes are already being scheduled to be held at SOAC. A celebration ceremony will be hosted by the College of Agricultural and Life Sciences on Oct. 23. If you are in the area, please plan to attend. More information will be available on the SOAC website as details are finalized.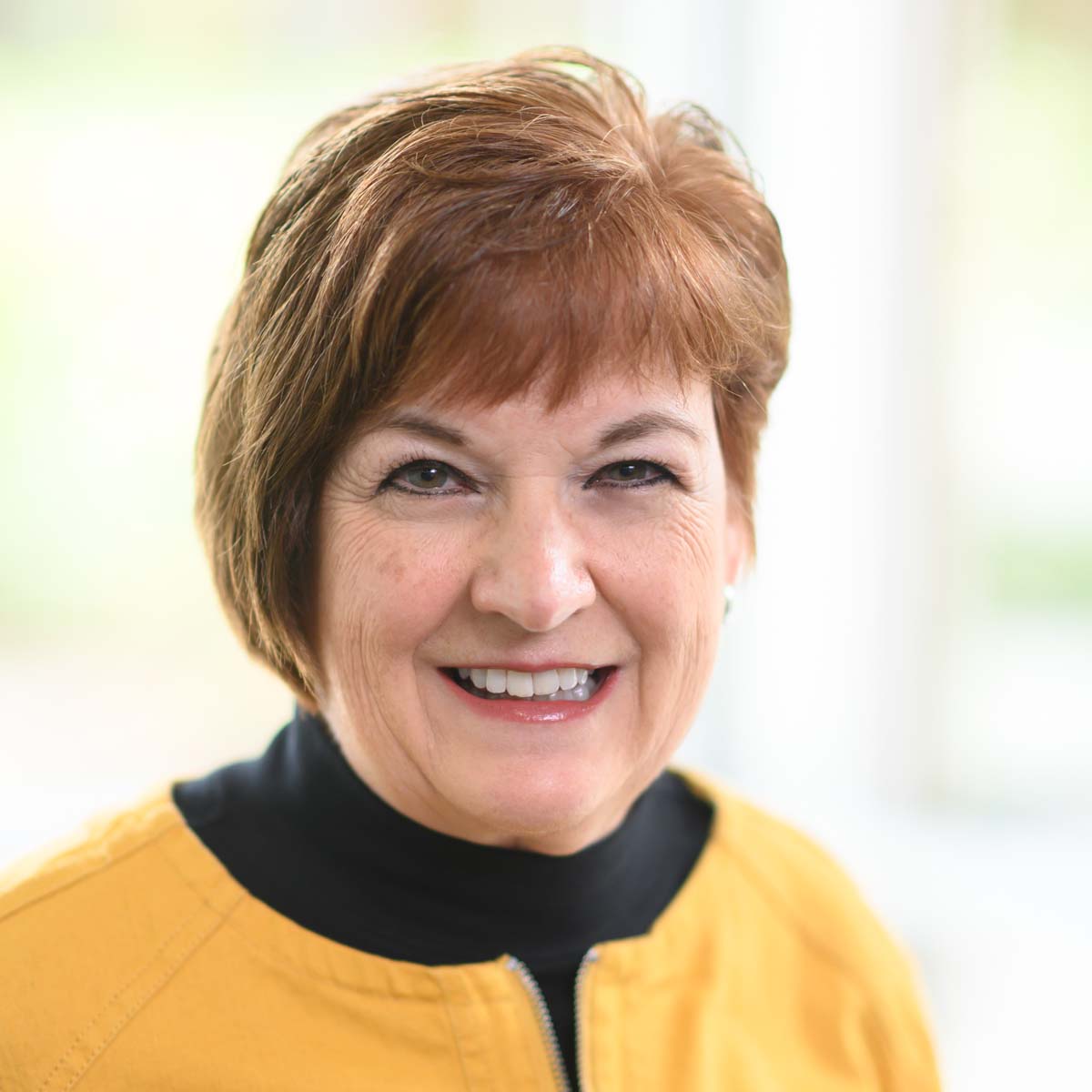 Ag Science, Room 52
208-885-5883
Maximizing Cover Crops
Cover crops have traditionally been used as a method to improve soil health while reducing erosion and suppressing weeds. An increased interest in utilizing cover crops for livestock grazing has resulted in two recent University of Idaho Extension research projects.
In Idaho, growers have sought assistance from UI Extension on rotating cover crops in as an annual crop and interseeding approaches that allow the cover crops to grow along with the cash crop.
Game Based Learning
Play-based learning is not just for pre-schools. In the form of gamification — making a game out of a non-game activity — learning through games provides a safe space for older youth to practice new skills and learn from mistakes.
That's how Luke Erickson, University of Idaho Extension finance specialist, views the Northwest Youth Financial Education (NYFE) program, a set of games that trains teens in personal finance areas. After seeing the data on game-based learning, Erickson found that learning through games was intriguing and a terrific opportunity to execute real-world finances.
"Recent statistics show that video games earn more money than Hollywood movies," Erickson said. "Not only are a lot being created, but there are a lot being used. It's where many youth spend their time, so why not use this vehicle to teach youth valuable life skills."
Youth are especially susceptible to financial mistakes. Teachers rarely are trained well to teach finance topics, and current curriculum doesn't tailor easily to kids.
"Something else needs to be done than what has been done," Erickson said.
Unlike taking Driver's Ed before operating a car, for example, youth can jump into the marketplace without personal-finance training, without knowledge to navigate pitfalls. And finance mistakes can be costly.
Video games are an effective vehicle for tailoring finance lessons to kids. In experimental, fictional worlds, they learn consequences of making risky financial choices without these mistakes impacting the rest of their lives. Games provide safe, low-risk environments to practice in.
Night of the Living Debt
With the support of Northwest Farm Credit Services, Erickson and fellow UI Extension educator Lyle Hansen, and Extension educators from several other states, created programs on various finance topics and compiled them into the NYFE program. Educators and those they train teach these finance lesson games in Idaho, Alaska, Washington, Oregon and Montana, extending their reach to as many youth as possible. Games, instructions and worksheets can be found on the NYFE website.
One game in particular, Night of the Living Debt, has found success not just in classrooms, but in the Apple app store. This free app likens managing credit to navigating a zombie apocalypse —credit cards can be a useful tool to build credit, but watch out, because you can get overrun if you misstep.
"What happens if you take out a pay day loan? Guess what? In the game, your credit score drops. In real life, too." Erickson said. "What happens if you miss a credit card payment? Guess what? Your credit score drops. Games offer a safe way to practice."
Showing players the causes and effects of good and bad credit card decisions in a place that won't ruin a player's financial history is essential for practice. Which is helpful the more credit is utilized to judge our financial standings and the more credit cards are misunderstood.
"Credit cards are tools," said Erickson. "Like any tool, they can be used effectively; they can be abused. But they are not necessarily a bad thing." Night of the Living Debt highlights how helpful credit cards can be if used responsibly.
Supplement, Don't Replace
The NYFE programs are not curriculum, but supplemental material to existing financial classes or units. If there is a lesson on credit cards or debt, then a teacher can play a game with these principles to let it sink in. They can be used in conjunction with programs already out there.
"We're not replacing financial lessons. This is an emphasis on a different way to learn material," said Erickson.
Call to Action
Erickson's goal is to reach more teens before they start racking up debt. To do that, he will train more Idaho educators, including UI Extension, high school teachers, 4-H leaders, or anybody who teaches youth. And this information applies to adult audiences as well.
"Managing your personal finances is very mysterious to a lot of people still," said Erickson. "The rules seem to change year to year, and available information doesn't always catch up. People are lost on how it works. Our motivation is to teach youth and adults basic financial principles so they have a base to build on."
Interested in getting a Northwest Youth Financial Education program presented in your community? Call Luke Erickson at 208-538-9936 or email erickson@uidaho.edu.
Article by Aubrey Stribling, University of Idaho Extension
The Diversity of Rangeland
When you picture rangeland, you probably don't picture it as a tourist attraction. You might picture drab desert, sagebrush and dried grasses.
Attend Sagebrush Saturdays, a University of Idaho Extension public education workshop, and you'll start to see rangeland as a vibrant ecosystem and understand why visitors are drawn to it.
"Rangeland is not barren wasteland or all sagebrush," said April Hulet, UI Extension rangeland specialist. "All it takes is a plant walk with guests to understand how diverse these lands are. On one short walk we could see 10-15 grasses, 20 plus wildflower species, and multiple shrubs—when we start looking at the plant variety, people start to see its beauty."
It's not just flora that makes rangeland compelling. This thriving environment is a habitat for wildlife and a natural, prolific food source for Idaho livestock. It attracts many people with various interests, producing the need for responsible usage of the area.
"Rangeland is complex," said Hulet. "It is managed for multiple users from mountain bikers and outdoor sportsmen to food for both cattle and wildlife. Multiple use is one of the biggest challenges on rangeland but also a great opportunity to work together to promote sustainability."
Sagebrush Saturdays recently held its last 2018 event and will resume in spring of 2019. Open to the public and experts alike, this event is held three to five times yearly at the U of I Rinker Rock Creek Ranch near Hailey. The 10,400-acre working ranch is an outdoor laboratory where scientists and students conduct research and hold rangeland workshops, field days and other educational activities. Guests get a closer look at Idaho's rangelands through hands-on experiences, as well as the research involved in maintaining a thriving and healthy ecosystem.
Presenting Research to a Crowd
Visitors at Sagebrush Saturdays mingle with youth, ranchers, recreationists, conservationists and representatives from Idaho state and federal agencies. They aren't just Idahoans either; some attendees are from out-of-state, from places ranging from California to Maine.
Guests learn about various research including pollinators, wildlife, stream health, wildfires, weeds and the role ranchers play in conservation.
One popular workshop demonstrated how researchers use drones to look at drought tolerance. Using aerial flight paths, Jae Ryu, a U of I professor in the College of Agricultural and Life Sciences' Department of Soil and Water Systems, tracks vegetation patterns in the landscape and riparian areas. With that information, researchers note vegetation changes and observe noxious weeds. They can then prioritize resources and take action to minimize impact of droughts or invasive species.
Another presentation discussed connecting water pathways for fish to move through the Wood River Basin, putting them back in their natural habitat. This increases breeding to encourage population diversity, a good indication of a healthy ecosystem, as well as expands recreation for outdoor sportsmen.
Visitors realize that topics connect a wide range of groups and might even apply to them.
"Guests at Sagebrush Saturdays come in all forms," said Hulet. "Those who like the outdoors in general; those that are interested in topics like birding, fishing, cattle production or how to control invasive weeds. The common link is that guests want to be informed and are conservation aware."
Cultivating Balance
Rangeland can flourish or flounder depending on natural disturbances such as wildfires, human influence and weather (e.g., drought). That's why U of I and its partners study various rangeland uses, like utilizing rangelands to protect wildlife habitats, provide sustainable food sources for livestock, and promote responsible tourism and recreation. Sagebrush Saturdays highlights how these needs coexist, helping attendees understand challenges Idaho faces in preserving its natural resources and influencing how visitors interact with its ecosystems.
"When done right, conservation and sustainable ranching can promote a healthy landscape," said Hulet.
One goal of the Rock Creek Ranch outdoor laboratory is to have ranchers engaged in the research, serving on advisory boards and identifying questions that need investigation.
"Ranchers are some of the best conservationists we have," said Hulet. "It's in their best interest to make sure the land is healthy and productive year after year."
Welcome to the Rangelands
Since utilizing the land can be synonymous with preserving the land, Hulet's hope is to get rangeland on the public radar. The more we know about rangeland, the better we can manage it to benefit multiple users. Sagebrush Saturdays contains an open invitation to the public to come and be engaged.
"Rangelands make up about 48 percent of our state. Come to an event, experience this beautiful landscape and learn our role in conserving it for future generations. If there are topics you want to learn about, email or call me," said Hulet. "We want people to be engaged and understand this valuable resource; we want people to feel comfortable in wild open spaces and appreciate how these lands positively impact Idaho communities."
Article by Aubrey Stribling, University of Idaho Extension
Rangeland questions or topics you'd like to learn about? Call 208-364-4073 or email aprilh@uidaho.edu.
Related Links
Building Interest in STEM
Idaho youth in the Magic Valley are taking part in a variety of science-based programming, thanks to University of Idaho Extension 4-H Youth Development sponsored STEM programs.
Suzann Dolecheck, UI Extension 4-H Extension Educator in Twin Falls County, spearheads the STEM programs, teaching a variety of topics from dissection to robotics.
"The programs are really successful; our robotic camps are always full," Dolecheck said.
The STEM camps have so much community support, in fact, that the Twin Falls County commissioners have provided a STEM room to host activities.
Dolecheck said that the STEM camps are a platform to learning life skills through hands-on experiences.
"STEM education promotes team learning," said Dolecheck. "Youth work together to solve problems. These skills connect youth to being better contributors to the future workforce. 4-H teaches them to use resources, to keep good records. It makes kids work together."
There is also a more obvious application for participating in STEM programs. Statistics reflect the huge need for workers joining STEM careers. Exposing youth to STEM and enticing their interest with it will place STEM on their radar.
Needs Influence Programming
Dolecheck uncovered her community's needs for STEM programs and adjusted the programming to fit. Part of that was having an open door when people came to discuss ideas.
"A Magic Valley homeschool coalition wanted science-based programming. I work with them every year to provide STEM education," Dolecheck said. "They communicated their needs—and that's why we developed Dabble in Dissection with them."
Dabble in Dissection is a comparative anatomy program where youth dissect specimens and examine their internal systems. The specimens usually come from a science-based educational organization, but for the fish dissection, Dolecheck went local.
"Gary Fornshell, a fellow UI Extension educator, networked with the College of Southern Idaho Fish Hatchery to produce rainbow trout 10 inches long. If we are lucky, the kids see involuntary muscle movement of a beating fish heart," said Dolecheck. "They get so excited to see organ movement."
In the aerodynamics STEM camp, youth study flight through analyzing different vessels, airplanes and rockets. When they fly paper airplanes, they ask questions. Why did we make it this way? How does changing the wings affect the flight? When building either straw rockets or stomp rockets, they consider the differences between the two. Through these hands-on activities youth can study basic principles of physics.
Partner-Driven Expansion
Dolecheck attributes the STEM programs' growth in the Magic Valley to word of mouth.
"It's so well known in the community that parents come back. Teens come back as teen leaders and help," she said.
The STEM camps first began in 2014 and have grown considerably. To keep up with the demand, 11 new STEM camps have been added thanks in part to a $12,000 grant for interns and supplies.
The program model is partner oriented, too.
"We expand through community partnerships, Twin Falls School District, especially Harrison Elementary afterschool programs, Boys and Girls Club of Magic Valley and other youth-centered groups," said Dolecheck.
School teachers have even requested that Dolecheck bring in robotics and embryology during the school day science blocks. Through a 21st Century Community Learning Center grant, Dolecheck and Hansen Elementary School partner to provide enrichment programming on Fridays, when the school is not in session.
Dolecheck said that it is important to thank community partners as much as possible, to sing their praises to their peers and build ties with them.
"We have to understand that we are all sitting at the table," Dolecheck said. "Look what we can provide if we work together and talk transparently."
Extension Matters
UI Extension 4-H programs like these have increased interest in STEM over the last five years. In Twin Falls County alone, there has been a 1000 percent increase in STEM-based 4-H projects, from 700 in 2013 to 8000 in 2017.
And it's not just the youth that are affected but the interns, too.
Dolecheck tells a story of a college intern who helped with the Dabble in Dissection program at the Harrison Elementary School summer program. After helping kids with the comparative anatomy dissection, the intern told Dolecheck that she couldn't believe how much biology she had learned that week.
"Not only do the kids learn, but the interns learn as well," said Dolecheck. "Thinking on the spot, thinking outside the box, what to do in a classroom in a pinch, life-skills. It says a lot for UI Extension programs. When you do Extension, you learn."
Interested in your local UI Extension programs? Check out what's happening in your area: http://www.extension.uidaho.edu/find.aspx
Article by Aubrey Stribling, University of Idaho Extension
Faculty Spotlight
UI Extension is pleased to welcome new educators Justin Hatch, Bracken Henderson, Rebecca Mills, Samantha Roberts and Donna Schwarting.
Justin Hatch is located in the UI Extension, Caribou County office with a focus on cereal cropping systems, farm management and 4-H youth development. He has been working for the University of Idaho at the Aberdeen Research and Extension Center for the past three years in potato variety development. He has also worked as a greenhouse manager and research assistant at BYU-Idaho and completed an internship at South Valley Farms in California. Justin has a bachelor's degree in agronomy, crop and soil science from BYU-Idaho and a master's degree in plant science from the University of Idaho.
Bracken Henderson has joined the UI Extension, Franklin County office with a focus on horticulture, crops and forage, and 4-H youth development. He has worked as a resource coordinator for the Utah Department of Agriculture and Food, resource coordinator, technician and conservation planner for the Utah Association of Conservation Districts and soil conservation technician for the Natural Resources Conservation Service. Bracken received a bachelor's degree in business administration, finance and economics, and a master's degree in range science, both from Utah State University.
Rebecca Mills
Extension Educator, Livestock and 4-H Youth Development
Rebecca Mills is the new Extension Educator — Livestock/4-H for UI Extension, Gem County. Rebecca has worked in Extension at Utah State University, Oregon State University and now the University of Idaho. Her technical training is in animal science and work experience in 4-H youth development, family and consumer sciences and food systems. She received her bachelor's degree from Brigham Young University and master's degree from Oklahoma State University.
Samantha Roberts has joined the UI Extension, Canyon County office with a focus on livestock and small acreages. Samantha completed summer UI Extension internships in Washington and Gooding counties and has 4-H youth development, livestock and meat science training. She received her bachelor's degree in agricultural science with an emphasis in animal and veterinary science and plant and soil science and her master's degree in agricultural and extension education, both from the University of Idaho.
Caldwell Complex
208-454-6556
Donna Schwarting is the new UI Extension area 4-H youth development educator with a focus on volunteer development. She will be based at the Caldwell Research and Extension Center. Donna has experience with volunteer and project-based learning programs, grant-writing, program design, supervision of personnel, training of individuals in multiple venues, and risk management. Before joining UI Extension, Donna served as principal at an elementary school in Emmett. Donna has a bachelor's degree in English from St. Joseph's College, a teaching certificate from Boise State University and a master's degree in educational leadership from the University of Idaho.
Featured Publication
Protecting Streams and Lakes in Idaho: A Landowner's Guide (CIS 1228)
As water stewards and landowners, we have a responsibility to the land we inhabit. By establishing and caring for vegetated riparian buffers along the edges of water on our land, we will protect the health of the water bodies. This publication provides advice to landowners on best practices to maintain these crucial habitats on their property.