Dean's October 2020 Newsletter
Named one of the National Security Agency's first seven National Centers of Academic Excellence in Cyber Defense more than two decades ago, the University of Idaho is again a leader in cybersecurity education and research.

The College of Engineering recently launched the Northwest's first bachelor's degree in cybersecurity. With master's and Ph.D. programs expected in the near future, we are preparing to launch one of the few comprehensive programs in cybersecurity in the nation.

We have more than 15 nationally and internationally recognized faculty in the field of cybersecurity, applying their expertise to fields such as power engineering, information assurance, industrial control systems and transportation.

U of I is also one of a few universities nationwide participating in the CyberCorps®: Scholarship for Service (SFS) program. The program covers tuition and fees for students who also earn an annual stipend of $25,000 for undergraduates and $34,000 for graduates while earning their degree to train for positions at federal agencies.

Cybersecurity education and research at the U of I is receiving a $2.5 million infusion thanks to our five-year partnership with global power systems protection leader and longtime U of I supporter Schweitzer Engineering Laboratories (SEL).

Through partnerships with leading industry like SEL, Idaho National Laboratory, Idaho Power, POWER Engineers and Avista, the U of I College of Engineering has developed a network of state-of-the-art equipment, labs and resources to give undergraduate and graduate students opportunities for lab exploration and research aimed at strengthening cybersecurity and developing cyber-secure industrial control systems.

We are one of few universities nationwide that gives students access to a Real Time Digital Simulator (RTDS) capable of simulating any modern high voltage power grid configuration, including power from renewable sources like wind turbines. The RTDS in the Power Lab on the Moscow campus is also connected to a local control hub in the Integrated Research and Innovation Center, allowing students to mimic control operations and simulate what a cyberattack might look like as it occurs.

Using our strength in cybersecurity, we are partnering with all of Idaho's public universities and community colleges to build a collaborative, statewide program in cybersecurity. By working with other higher education institutions, we can showcase our unique capabilities and provide opportunities to more students. We are creating pathways whereby students can start their cybersecurity education, for example, by earning an associate degree at one of several community colleges around the state and go on to complete their bachelor's in cybersecurity at U of I.

This kind of collaboration is needed to bring highly-skilled talent to fill the more than 500,000 new computer science and cybersecurity positions expected by 2029, according to the Bureau of Labor Statistics.

Please join us for an update on this statewide initiative and the Northwest's first bachelor's degree during "Let's Stay Connected: Leading Cybersecurity in the Northwest," our virtual event held 10-10:30 a.m. Oct. 14. Register or learn more about the event on our website.

Sincerely,
Larry Stauffer
Dean, College of Engineering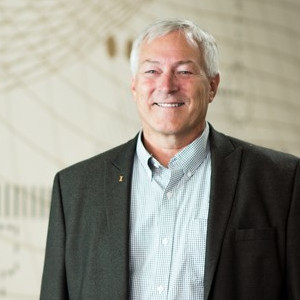 We are the first in the Northwest to offer a bachelor's degree in cybersecurity, and our nationally-recognized faculty have been training students for professional positions for more than two decades.
Moving up 42 spots in value ranking, the University of Idaho is now the highest-ranked public institution in the West on a list of Top 50 Best Value colleges released in September by U.S. News and World Report.

Undergraduate computer science programs in the College of Engineering also made a specialty list.

Reported cases of tick-borne diseases like Lyme Disease, Rocky Mountain Spotted Fever and anaplasmosis, with symptoms similar to COVID-19, more than doubled from 22,000 cases in 2004 to 48,000 cases in 2016.

Computer science assistant professor Marshall Ma is leading a research team in a nearly $6 million National Science Foundation cooperative agreement, using large and complex data sets to improve prediction and response measures for tick-borne diseases.
The College of Engineering is helping support two initiatives for our Department of Civil and Environmental Engineering for U&I Give this month.

U&I Give is specifically designed to raise small amounts of money from a large group of people. Gifts can be made through Oct. 20.
The Michael Kyte Distinguished Lecture Series brings leading professional engineers to the Moscow campus to bring visibility and awareness to contemporary transportation issues and engage those interested in learning more about U of I's civil engineering degree programs. The goal is to eventually open this event to attendees across the Pacific Northwest.

The event honors and recognizes Civil Engineering Emeritus Professor Michael Kyte's contributions to the fields of transportation engineering and engineering education.
Help the U of I Steel Bridge Competition team buy materials for participation in the American Institute of Steel Construction's (AISC) 2021 Student Steel Bridge Competition.

During competition, teams are given 30 minutes to put together their bridge from pre-built sections. Bridges are scored on many variables, including bridge weight, construction speed and structural efficiency. Last year, the team spent more than 800 hours preparing their bridge for competition.
---
Vandal Explorer Series: Weather Under an Eclipse
Students Record Gravity Waves Using Weather Balloons
On Dec. 14, 2020, an eight-student team from the NASA Idaho Space Grant Consortium in the College of Engineering will be in Chile recording gravity waves produced by the complete solar eclipse.
---
Upcoming Events
Oct. 2020 – Michael Kyte Distinguished Lecture – Canceled

Oct. 14, 2020 from 10-10:30 a.m. – "Let's Stay Connected: Leading Cybersecurity in the Northwest," A virtual update on our cybersecurity initiative. Registration is required.

Oct. 21 and 28, 2020 – Women in Engineering Day – Virtual Sessions - Explore the possibilities within engineering and computer science and learn how highly-diverse engineering communities make a world of difference! This completely free and virtual event is open to 11th- and 12th-grade students of all gender identities.