Dean's May 2020 Newsletter
Cybersecurity education in the Pacific Northwest is receiving a $2.5 million infusion thanks to our partnership with global power systems protection leader and longtime U of I supporters Schweitzer Engineering Laboratories (SEL).

I am very proud to announce our five-year partnership with SEL to support cybersecurity education through contracted research funding and faculty and grad student assistance for projects focused on developing inherently cyber-secure industrial control systems.
"Creating solutions that are cyber-secure is part of our daily mission. As the number of cyberattacks and the sophistication of our adversaries continues to grow, so does the need to create a robust pipeline of highly skilled security professionals. This partnership will help achieve this while creating great career and research opportunities for students." Dave Whitehead, SEL CEO
According to the Center for Cyber Safety and Education, unfilled cybersecurity jobs are expected to reach 1.8 million globally by 2022.

U of I is one of the National Security Agency's first seven National Centers of Academic Excellence in Cyber Defense, a designation led by the university's Center for Secure and Dependable Systems in 1999.Our college is preparing to launch the first cybersecurity degree program in Idaho and one of the few comprehensive programs in the nation. A bachelor's cybersecurity program will be available to current U of I undergraduates in fall 2020 and new students will be accepted in Fall 2021. Master's and doctorate programs will follow.

This cybersecurity partnership is a continuation of the more than three decades of support given by SEL to our college. Since 1989, SEL has contributed more than $3 million to projects and programs across our campus, with significant gifts toward research and STEM education.

Our students have access to state of-the-art labs for cybersecurity and power systems protection research thanks to SEL donations of equipment such as protective relays, software defined network switches and other equipment included in a distributed testbed to develop cyberattack response procedures, connecting research infrastructure across U of I's Idaho campuses in Moscow, Idaho Falls and Coeur d'Alene.

As part of this partnership, we will host a naming ceremony for our Integrated Research and Innovation Center cybersecurity lab to acknowledge SEL's investment during a dedication ceremony to take place this fall.

Adjusting to our new remote and very visual world has been challenging thanks to COVID-19, but this is just one of the many achievements we have made over the last month and a half that showcase our ability to overcome obstacles and stay committed to engineering education.

There is so much to be proud of as our students near the end of the semester. I thank you all for your support and encouragement along the way.

Sincerely,
Larry Stauffer
Dean, College of Engineering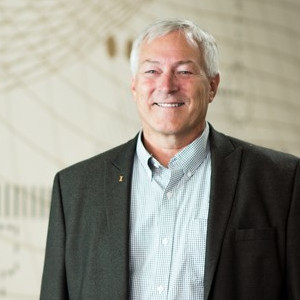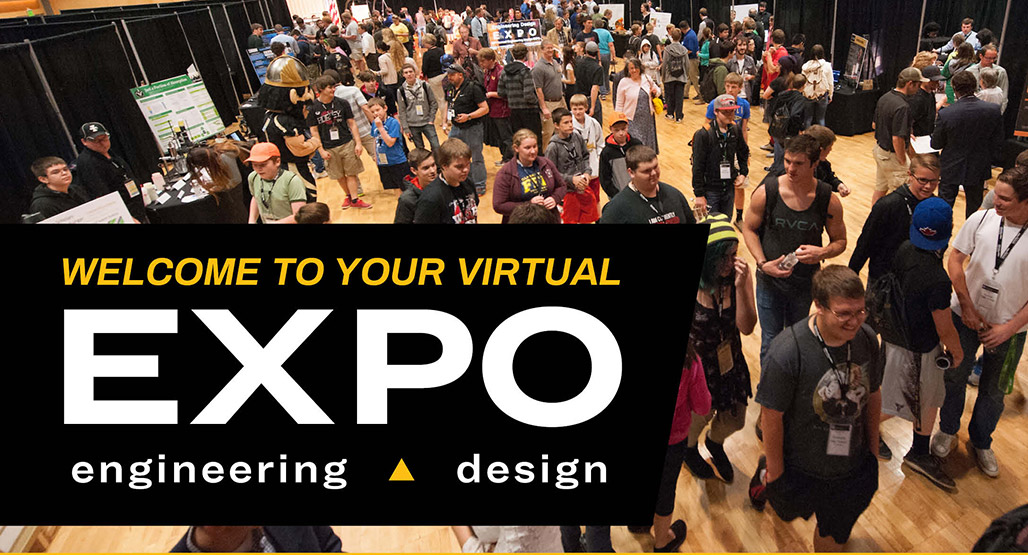 With safety our highest concern, this year's Engineering Design EXPO has been re-envisioned as a virtual experience.

On Friday, May 1, we welcomed more than 60 judges to our virtual EXPO hall to view electronic posters and learn more about student projects from our nationally ranked Senior Design Capstone Program.

Teams presented their projects during remote technical presentations. These sessions received record attendance, allowing students to engage with judges and other industry leaders throughout the day.
Students from across Idaho are submitting photos and video of their completed hands-on activities as they work through our Virtual EXPO Extended Experience for a chance to win a $4,000 scholarship, an iPad, STEM prizes and more.

Students grades 5th through 12th are eligible to participate until May 21.
---
The Vandal Mask – PPE Distribution Continues
Open-Source designs for mask, UVC mask sterilizing systems and face shields available for download
Embracing our expertise in 3D printing, significant infrastructure and resources available, our college has redesigned several personal protective equipment pieces for mass manufacturing and distribution across the region.

So far, we've delivered 700 face shields and 100 masks, working closely with the Public Health – Idaho North Central District to distribute these to areas with the greatest need.

The team putting all this together is vast and expansive. Faculty in all departments have been involved as well as partners across campus. All our designs have been validated by local medical staff. Not to mention, community support across the Palouse and Lewiston-Clarkston valley has been overwhelmingly positive, with individuals using their home 3D printers to contribute to this cause.
The Vandal Mask
Our filtering facepiece respirator has a breathing area about eight times larger than that of other open-source designs. The snap ring attaches from the front, allowing this piece to be easily removed while keeping contaminants on the outside of the mask. This mask be used with many filtration materials as well as different straps materials.
UVC Face Mask Sanitizer
Uses ultraviolet c (uvc) light, a short-wavelength light capable of converting the coronavirus covid-19 into harmless carbon compounds and water. Scalable for small box or large systems. A large prototype is currently in use at St. Joseph Regional Medical Center in Lewiston. This station can disinfect up to 24 masks at a time in a process that takes only 10 minutes and uses only ¼ the power of a traditional microwave, keeping operation costs minimal.
Gifts to the College of Engineering "Respirator Mask 3D Printing" fund go to aid this project:
The University of Idaho entrepreneurial team CatheterX has boosted its seed money for the testing and patent process of an innovative urinary catheter designed to prevent infections, save lives and reduce hospital costs.

The interdisciplinary team of U of I College of Business and Economics and College of Engineering students have won a total of $16,000 for their business plan over the past two months, including $3,000 at the 2020 Northwest Entrepreneur Competition in Spokane, Washington, last week. The team's investor pitches also won first place in March at the 2020 Idaho Entrepreneur Challenge, hosted by Boise State University, as well as the Hollomon Health Innovation Challenge, hosted by the University of Washington.

CatheterX features an embedded spiral design that, using a syringe, allows solution or antibiotics to be easily pumped through the catheter and released from the urethra. The design was created in 2019 by a team of engineering seniors for U of I's nationally recognized Senior Design Capstone Program.
Seniors Emily Kliewer, mechanical engineering and LeeAnn Hold, biological engineering, earned 2020 National Science Foundation (NSF) Graduate Research Fellowship Awards.

Awards support graduate students pursing NSF-supported STEM research and graduate programs at accredited institutions in the U.S. The award also cover three years of stipends, tuition and other lab expenses.
---
Upcoming Events

Through May 21 – Virtual Engineering Design EXPO 2020 – EXPO has been re-envisioned as a virtual experience. Visit uidaho.edu/EXPO to view project posters and check out the K-12 Extended Experience.

May 15 – College of Engineering Awards Ceremony - Streamed Online – The College of Engineering Awards Ceremony normally held at the end of spring semester each year has been moved to an online event. This event is open to the public, and attendees are encouraged to direct friends and family to the Awards page for more information. College faculty, staff and students can expect to receive more information soon.

Canceled – Spring Commencement – The University of Idaho's Spring 2020 Commencement ceremonies for Boise, Coeur d'Alene, Idaho Falls and Moscow have been canceled because of concerns about the spread of COVID-19.