Dean's July 2019 Newsletter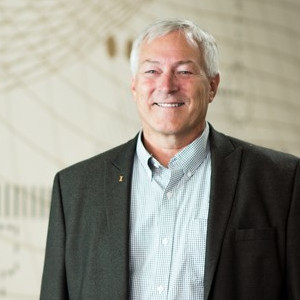 ---
Student Designed Underpass Opens in Moscow
Underpass makes for safer route across Highway 8
The bike/pedestrian underpass first conceived by U of I engineering students is now formally open in the City of Moscow!
A graduate assignment in civil engineering professor Mike Lowry's 2010 class led to the exploration of a bike and pedestrian path under the Troy highway.
---
Summer Students Break Out New Machine Shop Equipment
Wagstaff employer match and other donor support fund replacement of 50-year-old manual lathes
Department of Mechanical Engineering students in the summer 410 Lean Manufacturing course were some of the first to utilize two new Acra precision engine lathes funded through a partnership between the College of Engineering, engineering alumni Jeff Smutny, '94, '98, and Mike Thompson 2006, and the Wagstaff company president Barbara Wagstaff Parkes.

The fund began with Wagstaff Parkes' generous contribution, and support continued through a dollar-for-dollar match to contributions made from Wagstaff employees. Additional support was contributed by Schweitzer Engineering Laboratories, Western Trailers as well as several individual donors.

The new lathes replace two 1963 Logan manual lathes that had worn chucks, significant backlash on all axes, headstock bearing play of .003", tail stock quill play of more than .01", and way wear of .003".

The new equipment enhances student learning of machining operations, elevates the quality of prototypes fabricated in the machine shop, and increases opportunities for stakeholder engagement around mutually beneficial design projects.
---
Engineering Students in China
Students study abroad and experience Chinese culture via exchange program
Eight of our engineering students have been in China since May to take an engineering economy course and immerse themselves in Chinese culture.

View more photos on Facebook!

The class, taught by lecturer JJ Petersen, is part of the college's strong partnership with Wenzheng College of Soochow University (WCSU) and the WCSU Electrical Engineering Exchange Program.

In addition to this opportunity for current students on the Moscow campus to take one summer course in China, the exchange program also includes a separate and more robust 3+1 program for WCSU students in China.

As part of the 3+1 program, students spend their first three years studying U of I curriculum in Suzhou, China, and the fourth year at the U of I in Moscow.
---
Conferences and Competition Ahead for Stone Scholar
Idaho Conference of Undergraduate Research, China's ROSCon2019 and 2020 RoboSub on list of stops
Summer Undergraduate Research Fellow and Stone Scholar Amanda Ward continues to add to her list of achievements and will be attending the international underwater robotics competition 2020 RoboSub next August and the developer's conference ROSCon2019 this October in Macau, China.

Ward is currently working on the Coeur d'Alene campus with fellow computer science senior Devin Driggs on Sunfish, a lightweight underwater drone with added stability the team hopes to one day set free autonomously in Lake Coeur d'Alene to gather samples and study the lake bed.

Ward and Driggs also won grants to present at the Idaho Conference on Undergraduate Research in Boise July 30-31.
---
Project Hastur Now Available
Polymorphic Game studio releases second video game
University of Idaho's own game studio, Polymorphic Game Studio, has released their second video game, Project Hastur, on Steam.

Created by an interdisciplinary team of U of I undergraduates, including engineering students, Project Hastur combines elements of real-time strategy and tower defense with a population of enemies that undergoes real evolution to become tougher with every generation.
---
Idaho Falls Professors Lend Expertise to 2019 PROSE Awards Subject Category Winner
A reference guide that includes contributions from two University of Idaho, Idaho Falls professors, "Space Safety and Human Performance," is a subject category winner in the 2019 PROSE Awards.
The book includes contributions from Lee Ostrom, University of Idaho associate dean in the College of Engineering and center executive officer in Idaho Falls; and Cheryl Wilhelmsen, Idaho Falls technology management and industrial technology program director.