Dean's February 2019 Newsletter
Last Friday, our college had the pleasure of introducing industry partners to the latest improvements made to our Power Applications Laboratory on the Moscow campus.
Friends from Schweitzer Engineering Laboratories, POWER Engineering and the Idaho National Laboratory were able to view the expanded power lab and equipment enhancements, including the Industrial Control Systems (ICS) Testbed.
With locations in Moscow, Idaho Falls, and Coeur d'Alene, the ICS Testbed will significantly enhance our ability to demonstrate advanced power grid and industrial control systems cybersecurity technology to Idaho industry partners. This installation has been funded by a partnership from the Murdock Charitable Trust, the Idaho Global Entrepreneurial Mission (IGEM) program and private industry.
"The new ICS test bed allows us to have a RTDS-based platform to bring together cybersecurity researchers and power engineers to improve operator situational awareness and ultimately improve power grid resilience." Brian Johnson, Schweitzer Engineering Laboratories
SEL Endowed Chair in Power Engineering and U of I Distinguished Professor
SEL provides support for the industrial control equipment interfaced with a third new Real Time Digital Simulator (RTDS) rack for significantly enhanced power system transmission and distribution system simulation capabilities. Annual licensing and maintenance for the RTDS is funded through the POWER Foundation.
Brian Johnson oversees and leads work conducted in the power lab. POWER Engineers staff schedule time to use the RTDS for real-life projects, while graduate and undergraduate researchers use the RTDS on projects with industry partners. Over the last five years, we've had a dozen masters and PhD students use the RTDS as part of their thesis, along with seven senior design projects.
"Personally, working in the U of I power lab is a pleasure and a valuable opportunity to learn more about power systems. It is possible to study faults using real-life equipment. This brings another layer for the research, turning up new studies that are more compelling for academia and industry." Romulo Goncalves Bainy, U of I Visiting Scholar
Visiting scholar Romulo Goncalves Bainy is currently developing an automated sequence for use in bus relays for substations. The research allows these systems to be set up faster, with less manpower and fewer opportunities for human error. Romulo is a doctoral student at the University of Brasilia who extended his stay in the U.S. because of the opportunity to use U of I power lab facilities and interact with SEL engineers.
Detecting power system problems and isolating components is imperative to consumer protection, improving power system stability and minimizing equipment damage. It is also a tremendous opportunity to invest in expertise, education and research to make U of I Idaho's capability in power systems protection research world-class.
Sincerely,
Larry A. Stauffer
Dean, College of Engineering
Follow the link above to fill out the giving form, and select "POWER Center for Power Engineering Excellence" as your designation.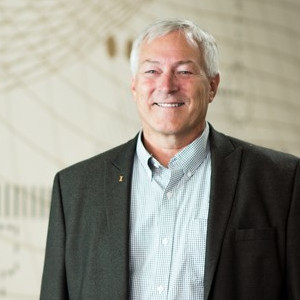 Congrats to the 417 engineering students who made the fall 2018 Dean's List!
To be included in the list, students must maintain at least a 3.5 GPA on a minimum of 12 credits during the semester.
---
Amanda Ward's Breakthrough Moment
When Amanda Ward discovered her passion for coding, she opened the door to a new degree in the University of Idaho College of Engineering and an exciting opportunity right in her hometown.
Ward made the fall 2018 Dean's List and was one of our first Stone Scholar assistantship recipients, earning about $10,000 to attend the University of Idaho and further research on a deep-water drone to survey Lake Coeur d'Alene.
We are lucky to have you, Amanda. See you at spring graduation!
---
Polymorphic Game Studio Releases Second Video Game
Defend humanity from evolving aliens in gameplay that's specific to you and your strategy.
Polymorphic Game Studio, U of I's undergraduate student team of computer engineers, designers and evolutionary biologists, just released its second video game, Project Hastur.
---
Second Women in Engineering Exploration a Success
Thank you to all the 9th and 10th grade women from around the Pacific Northwest who attended Women in Engineering Exploration on Friday, Feb. 8.
We had a great time working with the laser cutter, SolidWorks 3D design software, and hands-on projects!
Save the date for our next Women in Engineering Day for 11th and 12th grade students on Oct. 25. Registration will open September 2019.
---
Academy of Engineers Nominations Now Being Accepted
It is that time of year to submit nominations for the 2019 class of the U of I College of Engineering Academy of Engineers.
The academy is a mix of U of I alumni and others recognized for their personal contributions to engineering achievement, leadership, education, service to the profession and advancement of society.
Nominations will be accepted through March 1, 2019.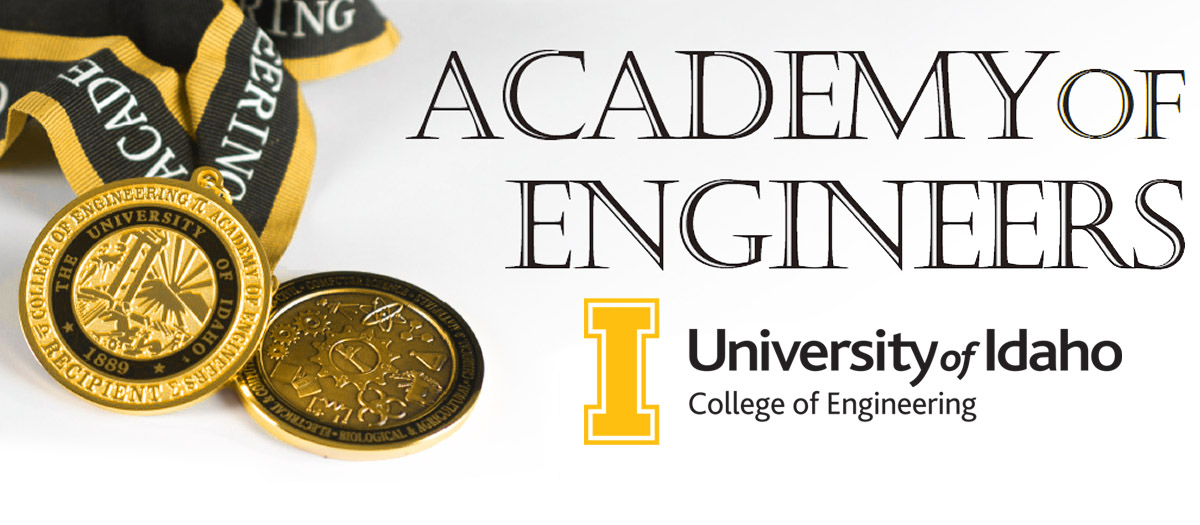 ---
Engineering Design EXPO April 26
Event is free and open to the public, K-16 students can register for Extended Experience
The University of Idaho Engineering Design EXPO welcomes young learners, industry leaders and community members to experience the many ways U of I students are making a difference and solving real-world problems.
EXPO showcases senior projects from the U of I College of Engineering's senior capstone program, recognized by the National Academy of Engineering as one of the best in the country.
Be a Judge at EXPO
Judges are a critical part of the Engineering Design EXPO experience for University of Idaho College of Engineering students. Interaction between students and judges creates opportunities for students to gain new insights and to learn about engineering career paths and the profession in general.
Review student team projects, facilitate team discussion and evaluate team process and communication.
K-16 Students Invited
More than 500 students, grades K-12 as well as community colleges, attend the Engineering Design EXPO each year to explore projects that push the boundaries of science and technology and learn more about the University of Idaho.