Dean's April 2019 Newsletter
Letter from the Dean
April is Innovation Month at the University of Idaho, and one of the largest signature events is the College of Engineering's annual Engineering Design EXPO. Now in its 26th year, EXPO is the longest-running student engineering and technological innovation showcase in the Pacific Northwest.
EXPO 2019 will be held 9 a.m.-3:30 p.m. Friday, April 26 in the Bruce M. Pitman Center on the Moscow campus. A complete schedule of events can be found online. This event is free and open to the public.
Working in teams, engineering students from across disciplines present projects at EXPO from our college's senior capstone program, recognized by the National Academy of Engineering as one of the best in the nation. For most students, EXPO is the final culminating event before graduating and joining the workforce.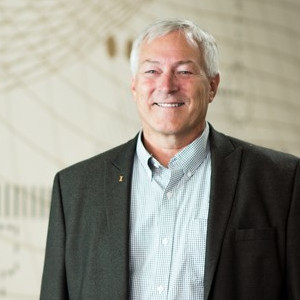 Business leaders and company sponsors attend EXPO to review student work and listen to them pitch their ideas and accomplishments, giving ample opportunity for students to meet and interact with companies looking to hire highly-skilled graduates.
Additionally, more than 500 students, grades K-12 as well as community colleges, attend EXPO each year to explore projects that push the boundaries of science and technology and learn more about the University of Idaho.
These younger students gain a better sense of what it's like to be an engineering student at U of I by meeting current students and faculty members, and exploring the many project and research opportunities available to undergraduates at U of I.
Over the years, EXPO has grown in significance, bolstering our educational process and our student's development. But EXPO is not possible without the support of our industry partners and friends of the College of Engineering. We depend on your generous support to produce this quality event.
I want to thank this year's corporate and academic presenting sponsors, Schweitzer Engineering Laboratories and Engineering Outreach at the University of Idaho, for their generosity and commitment to EXPO.
In addition, I want to thank all of the sponsors and partners that support EXPO activities from our K-16 Extended Experience program to providing meals for our judges and capstone students. Thank you to Wagstaff, J-U-B Engineers, Avista, Itron, Idaho STEM Action Center, Boeing, CCI-Spear, the Micron Foundation, ON Semiconductor, Idaho Power, HP, Power Engineers, DC Engineering, Lochsa Engineering and the J. R. Simplot Company.
Larry Stauffer
Dean, College of Engineering
---
Engineering, a Life Well-Lived
Manager of the world's largest non-military drone fleet to speak at EXPO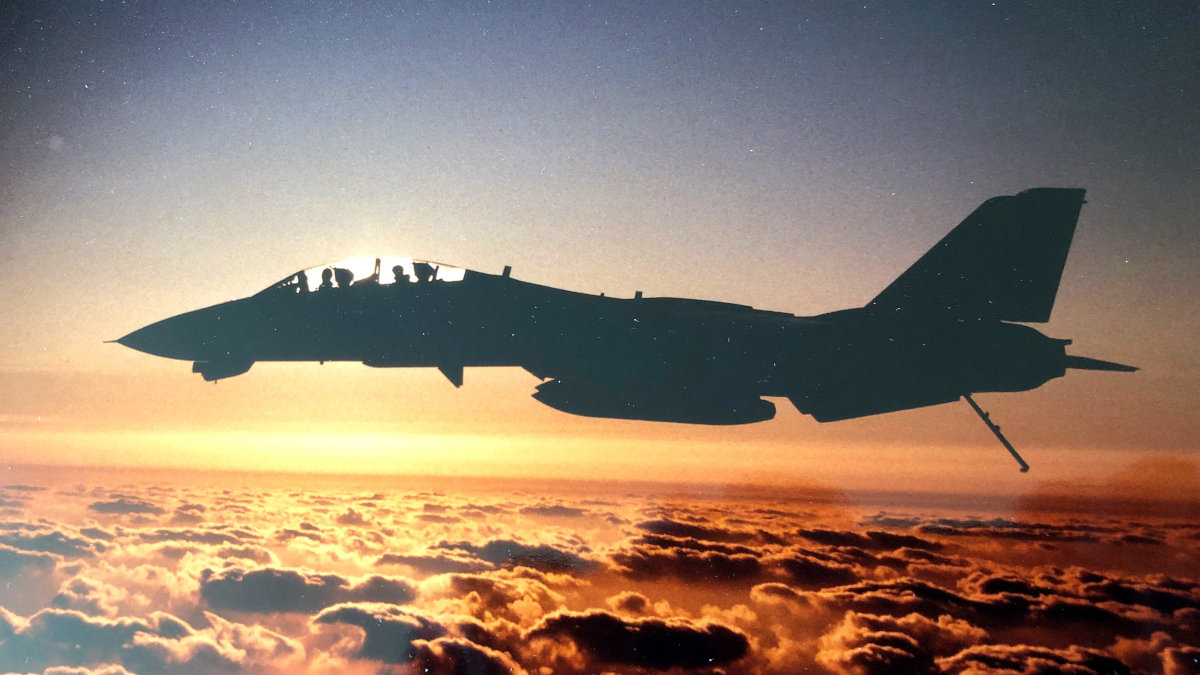 Graduating from the United States Naval Academy with an aerospace engineering degree, Mark Bathrick spent 25 years in the Navy, and even attended the Navy Fighter Weapons School TOPGUN. He's flown more than 40 different types of military and civilian aircraft, logging 3,700 hours of flight time along the way, and training at Britain's famed Empire Test Pilots' School.
"Anybody can see what it's like from up in the sky," he said, "Get a drone, and you can see what before was limited to those who had invested significant time and money to become aircraft pilots." Mark Bathrick, EXPO Keynote Speaker
Bathrick is the keynote speaker for the 2019 Engineering Design EXPO. His speech is free and open to the public.
Bathrick is now director of the Office of Aviation Services in the U.S. Department of the Interior (DOI) and manages the world's largest non-military drone fleet.
The DOI is the U.S.'s largest land steward, overseeing 1 of every 5 acres in the nation, and is responsible for management and conservation. That's a big responsibility, when you consider park management, wildfires, species control and other natural disasters. Thankfully, unmanned aircraft is making the job easier.
---
Vandal Giving Day Success
COE donors contribute the most money and highest number of gifts
Thank you for supporting the College of Engineering during Vandal Giving Day! Overall, the U of I received $439,307 from 1,795 gifts to colleges and programs across the university. Your impact on U of I students and programs is widespread.
We are so proud and grateful to you and all our donors. Donors who gave to the College of Engineering contributed the most money of any unit and had the highest number of gifts – $72,987 and 164 gifts! This is nearly $12,000 more than last year!
---
Student Innovation Thrives at Idaho
NASA-funded undergraduate research project to improve satellite communications just one of 50+ EXPO projects on display
Avery Brock is a tinkerer.
He's been playing with circuit boards and soldering irons since he started building model trains with his dad as a child.
"Playing with electronics and building stuff — it's what I do for fun and hopefully it's going to be my career." — Avery Brock
Access to hands-on undergraduate research clinched his decision to come to U of I. During a campus visit, Brock asked to visit the engineering labs and meet faculty. Where other schools had dismissed this request, Brock toured U of I's facilities and spoke with several professors.
Brock and four teammates are now working on a NASA-funded project that will improve the data exchange between small satellites and researchers on the ground. Brock's project is one of the more than 50 projects on display at the Engineering Design EXPO April 26.
---
3D Printing with Living Cells
EXPO team 3D prints molecular structures to aid future research in human tissue generation
3D printing molecular structures that include both cells and nutrients in a controlled pattern could lead to innovations in human tissue generation. Chemical and materials engineering seniors Joe Grover, Chris Kingsley, Kasey Peach and Saugat Singh are laying the groundwork for a 3D printer capable of doing just that.
---
Beyond Malaria
Doctoral candidate Ezekiel Adekanmbi uses electrical properties of cells to improve identification of tick-borne diseases
"My mom is an iron woman. In high school, she always said I shouldn't come back home unless I have at least a 90 percent in all of my classes," he said. "If I score less than 90, I know I wouldn't be able to face her because of all the sacrifices she's made" Ezekiel Adekanmbi, Doctoral Candidate
Ezekiel Adekanmbi keeps a large tub of water under his desk. When he feels himself dozing off during a long research session, he'll stick his feet in it to stay awake. Loud classical music and regularly timed alarms also help during late-night lab sessions.
Putting in the necessary time and effort, in the pursuit of knowledge, has been a way of life for the Nigerian-born doctoral candidate in the University of Idaho College of Engineering.