Tendon Tissue Team: Abby Raveling
With ambitions of becoming a pediatric physical therapist, Abby Raveling began her career at the University of Idaho pursuing a double major in child development and exercise science.
Uncertain about the three-year commitment to physical therapy school required to become board certified, Raveling decided to secure a back-up plan.
"Part of me thought that if I didn't want to go to PT school, my options were limited to being a preschool teacher or athletic trainer, and I didn't really want to do either of those things," she said. "So I thought, what is something I would want to do if I don't end up going to PT school?"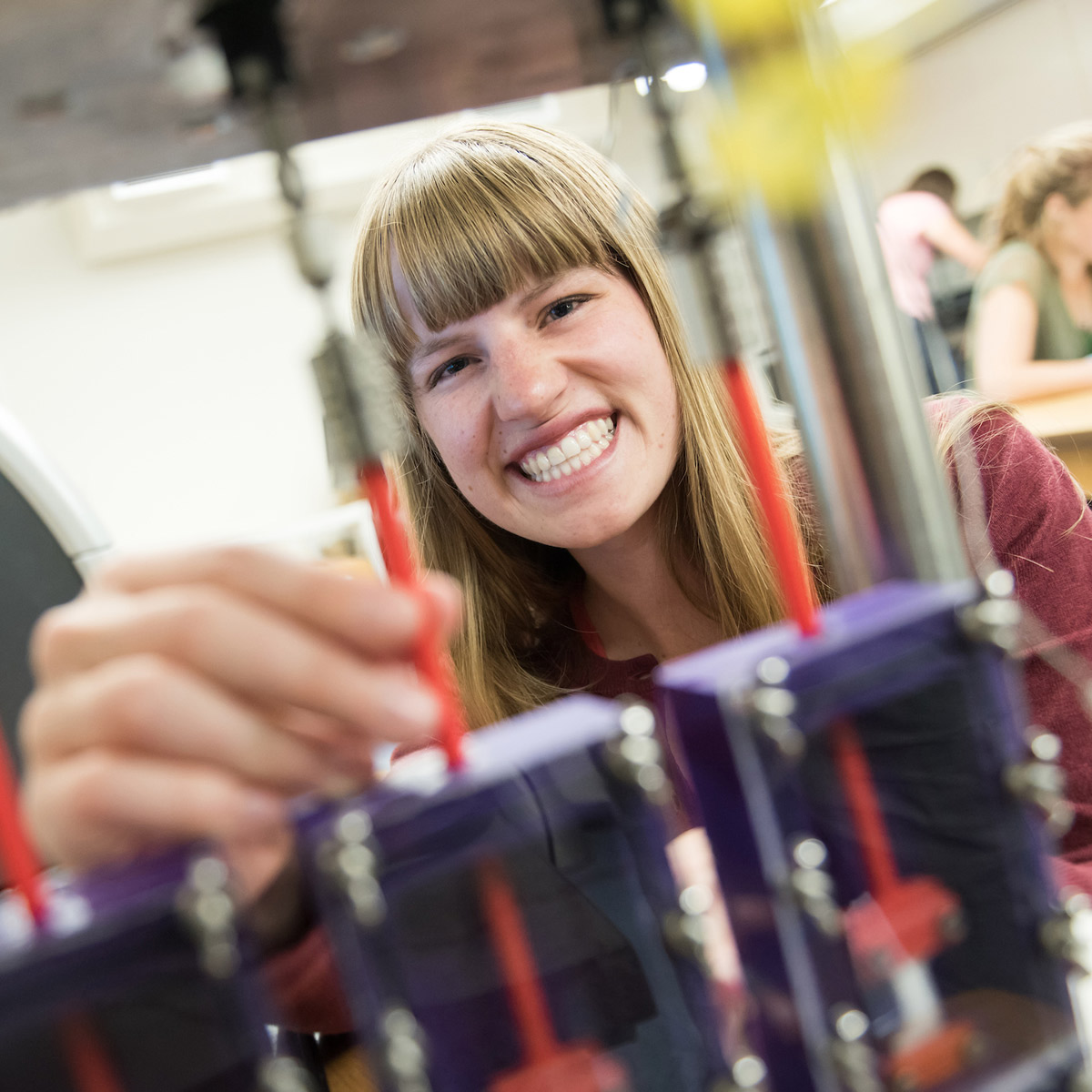 Motivated by math and science, Raveling turned toward biological engineering. And if she does pursue a physical therapy program, she's confident the degree will help prepare her.
"I'd mostly like to do clinical work, but I'd also like to collaborate with people who are developing rehabilitative equipment and maybe get involved in doing some research projects," she said. "I'm hoping that doing this project will help prepare me for that."
A member of U of I's Honors Program, Raveling was encouraged to pursue research opportunities as an undergraduate. Ultimately, the Hamilton, Mont., native would like to work with kids with disabilities.
"A lot of kids with cerebral palsy or spina bifida don't get as much opportunity to have that mechanical stimulation to their tendons or muscles," Raveling said. "So I'm curious whether that affects the tendon strength or tendon and muscle development. I think this research has indirect application. It'll be something to think about when I'm a therapist — how can we help these things develop."
Article by Kate Keenan, College of Art and Architecture