Class of 2022
The University of Idaho recognizes these individuals for their personal contributions to engineering achievement, leadership, engineering education, and service to the profession and society.
We salute engineering leaders for their lifetime commitment to advancing the quality of life through achievement, high ethical standards, innovation and commitment.
Previous
Next
Leland Bailey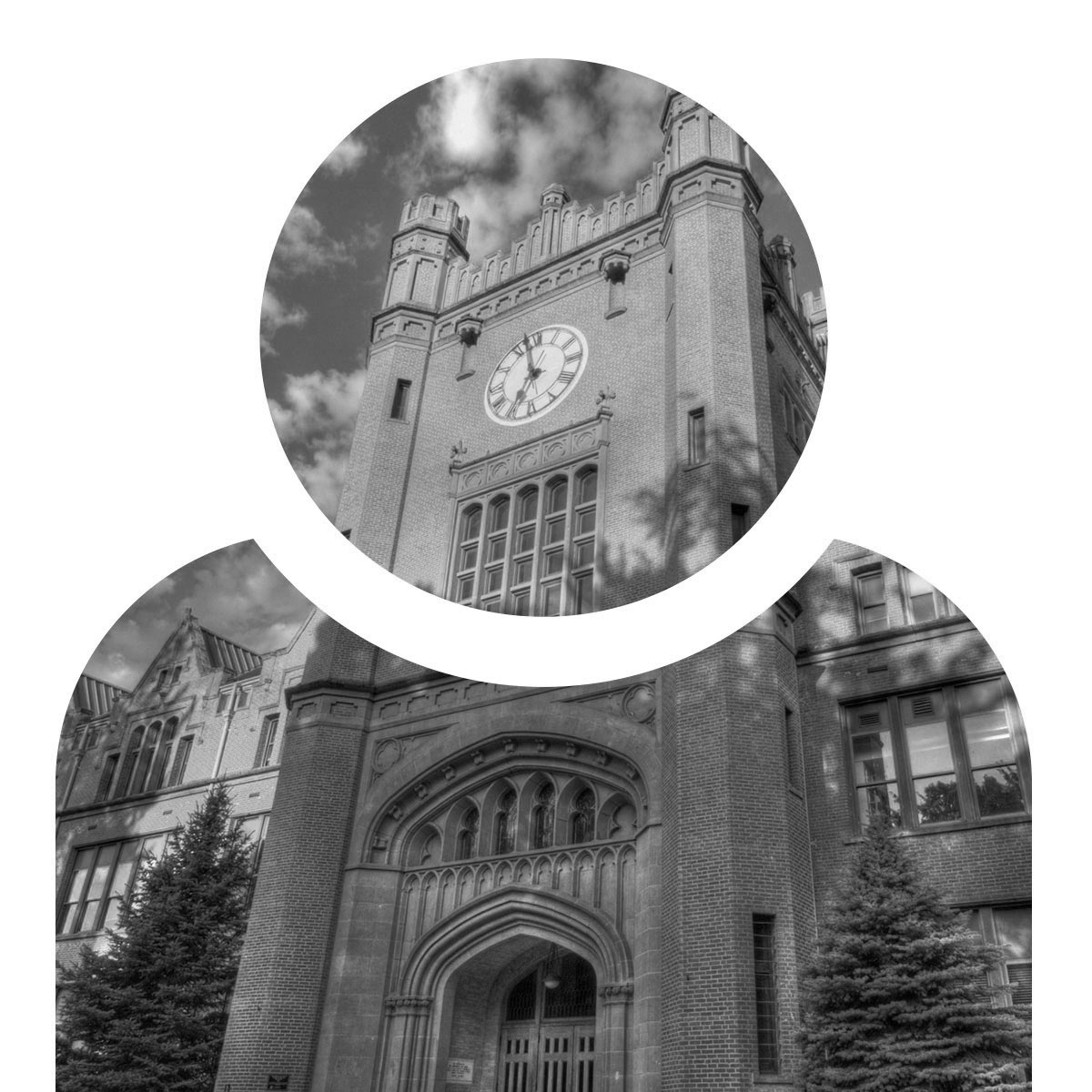 Michael Jasberg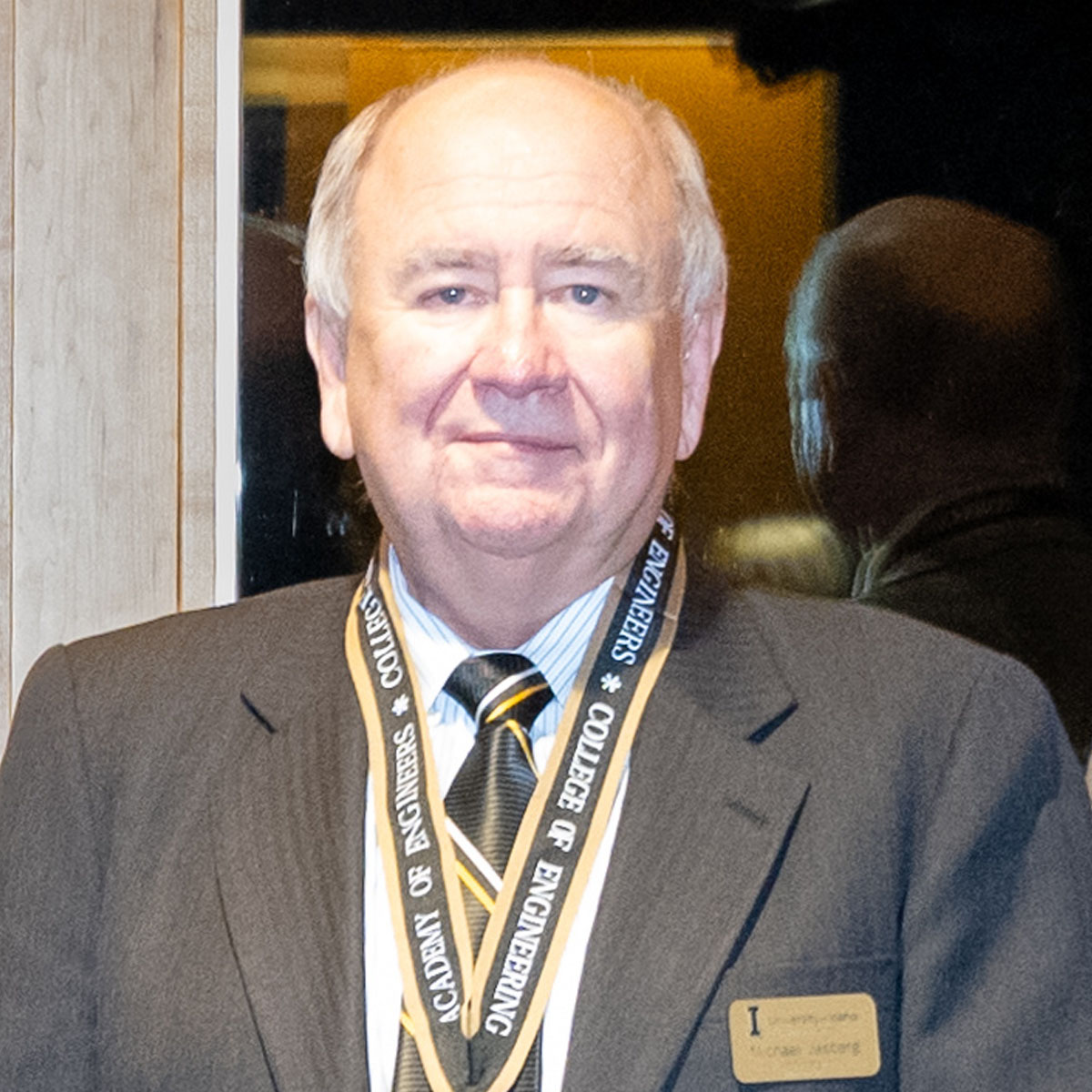 Joseph Keegan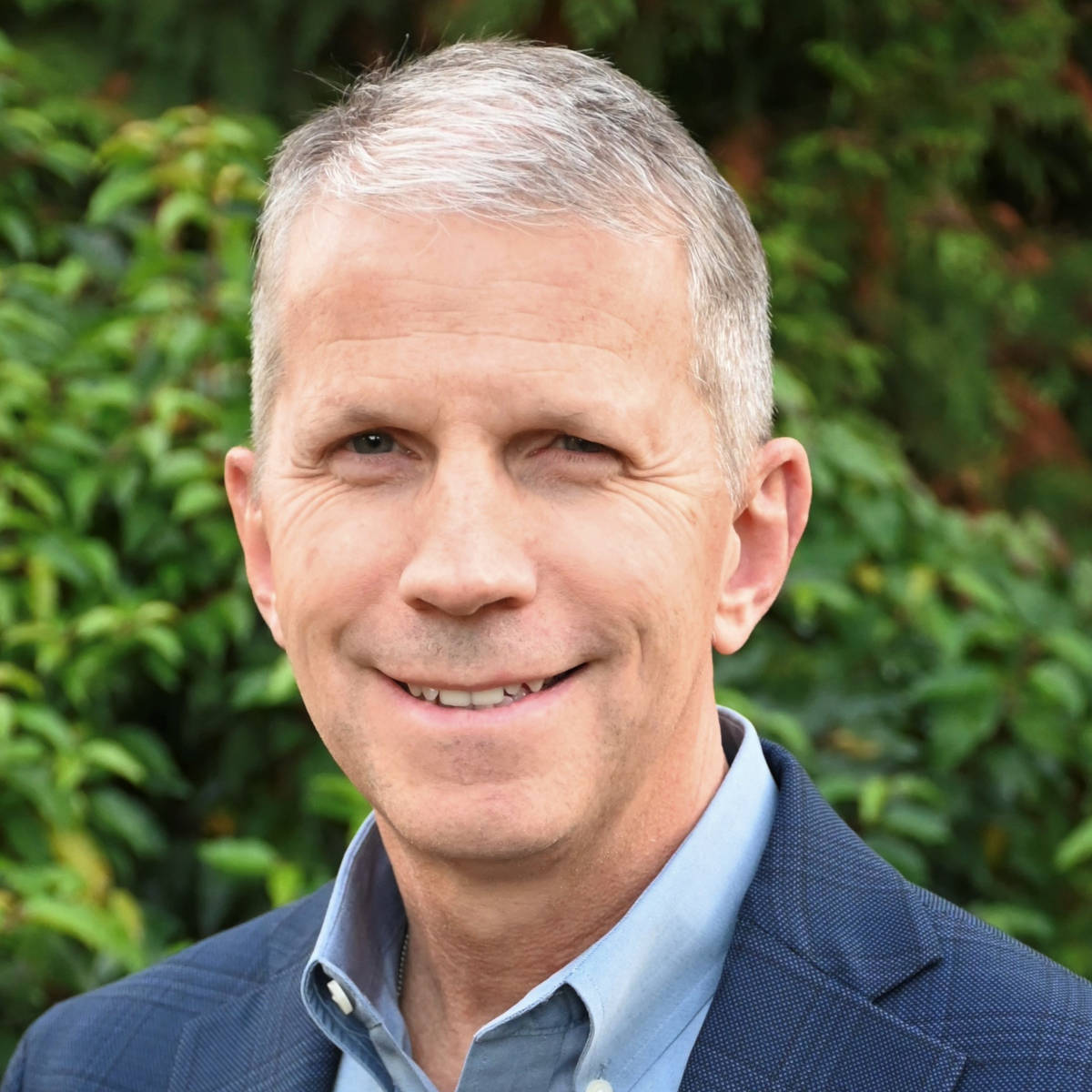 Influenced and inspired by his father, a career engineer in the electronics industry, Joe earned a B.S. degree in Electrical Engineering from the University of Idaho in 1989. He interned at The Boeing Company in the Commercial Airplane group. Following graduation, Joe joined the company full time and has enjoyed a continuous career at the airframe maker ever since. He's been a significant part of nearly every major new Boeing commercial and derivative aircraft development program during his career.
Joe was a design engineer on the original 777 development team from early product development to entry into service. He led technical teams and entered engineering management on the 737 Next Generation program. When Boeing initiated development of the first all-composite aircraft, the 787, Joe led teams from the early stages through the complete development cycle and saw the airplane go into service and become a favorite among travelers.
Following the 787 development, he lead the Airplane Systems team in Product Development, becoming responsible for technology and airplane development from the very earliest conceptual stages.
In addition to conventional large transport airplane development, Joe lead the development of entirely new concepts including all-electric, hybrid-electric, and autonomous airplanes. His teams continue developing and demonstrating technologies and airplane concepts to inform the long-term company strategy in these areas. In addition, Joe is the Enterprise Domain Leader for Systems Engineering and Autonomy where he influences technology development across the broad spectrum of aerospace products.
Joe proudly serves on the Electrical and Computer Engineering Advisory Board and supports the development of the exceptional engineering talent being forged at the University of Idaho.
B.S., Electrical Engineering, University of Idaho
Alfred Akpoveta Susu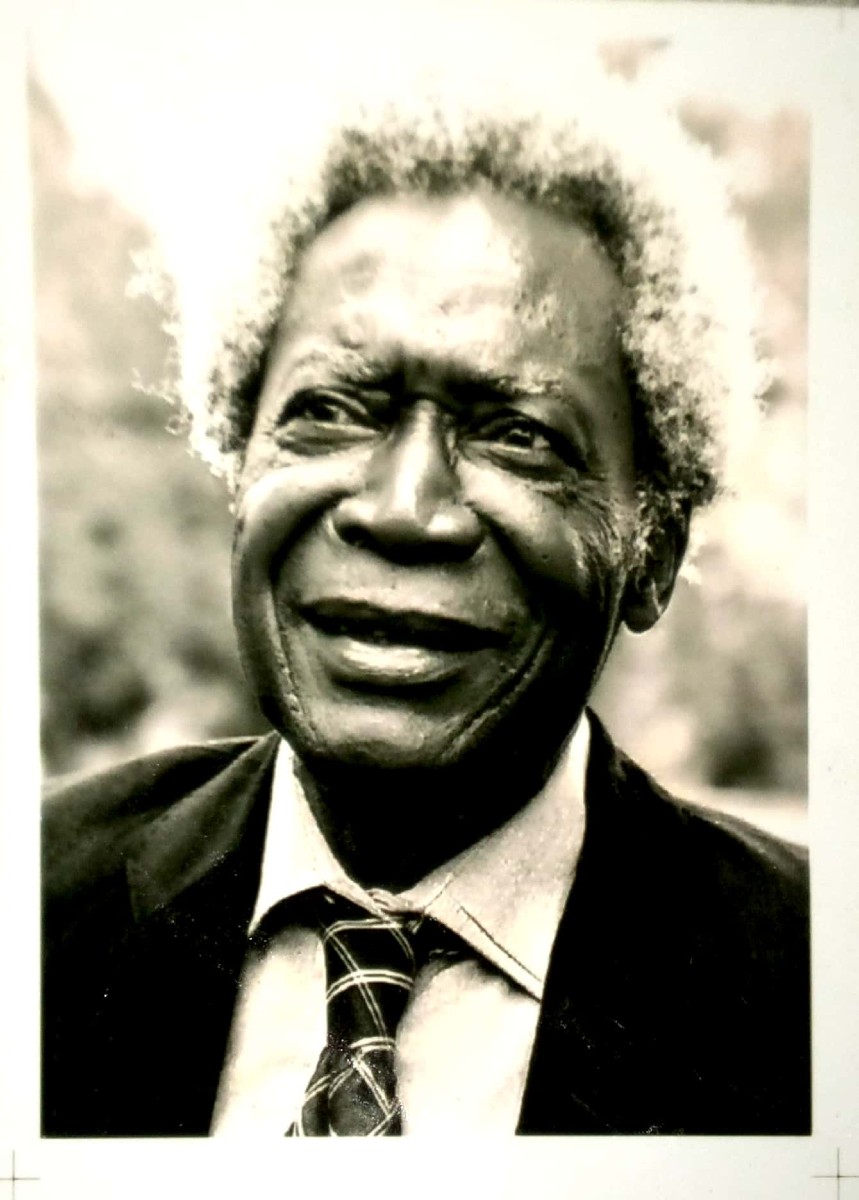 Alfred completed his early education in Lagos, Nigeria, and left for the U.S. in 1963 for the University of Idaho Department of Chemical Engineering, supported by the African Scholarship Program of American Universities (ASPAU) and graduated in 1966.
His MS and PhD degrees were awarded by Stanford University in 1967 and 1971, supported by the African Graduate Scholarship Program (AFGRAD). He taught at Notre Dame University as Assistant Professor from 1970-1973. He returned to Nigeria in 1973 to join the University of Ife and moved to the University of Lagos in 1974. He became a full Professor in 1982. He was Head of Department from 1980-1986 and Dean of the Faculty of Engineering from 1991-1995. He retired from the University of Lagos in 2005 and was appointed an Emeritus Professor in 2013. His research interest ranged from Kinetics and Catalysis, Petrochemicals, Waste Management, Leak Detection Technologies and Biomedical Engineering. His publications include a US patent, four books and more than 200 journal articles. He has supervised 48 MSc and 27 PhD students. He is a Fellow of the Nigerian Academy of Science, Foundation Fellow of the Nigerian Academy of Engineering, Fellow of the Nigerian Society of Engineers and Fellow of the Nigerian Society of Chemical Engineers. He won the NNOM (Nigerian National Order of Merit) in 2003. The NNOM is the highest intellectual award the Federal Government bestows on Nigerians worldwide. In 2004, he won the Nigeria LNG Science Prize. In 2004, he also won the ASPAU/AFGRAD/ATLAS Distinguished Alumni Award.
B.S., University of Idaho College of Engineering, Chemical Engineering, 1966
M.S., Stanford University, 1967
Ph.D., Stanford University, 1971
Jon Van Gerpen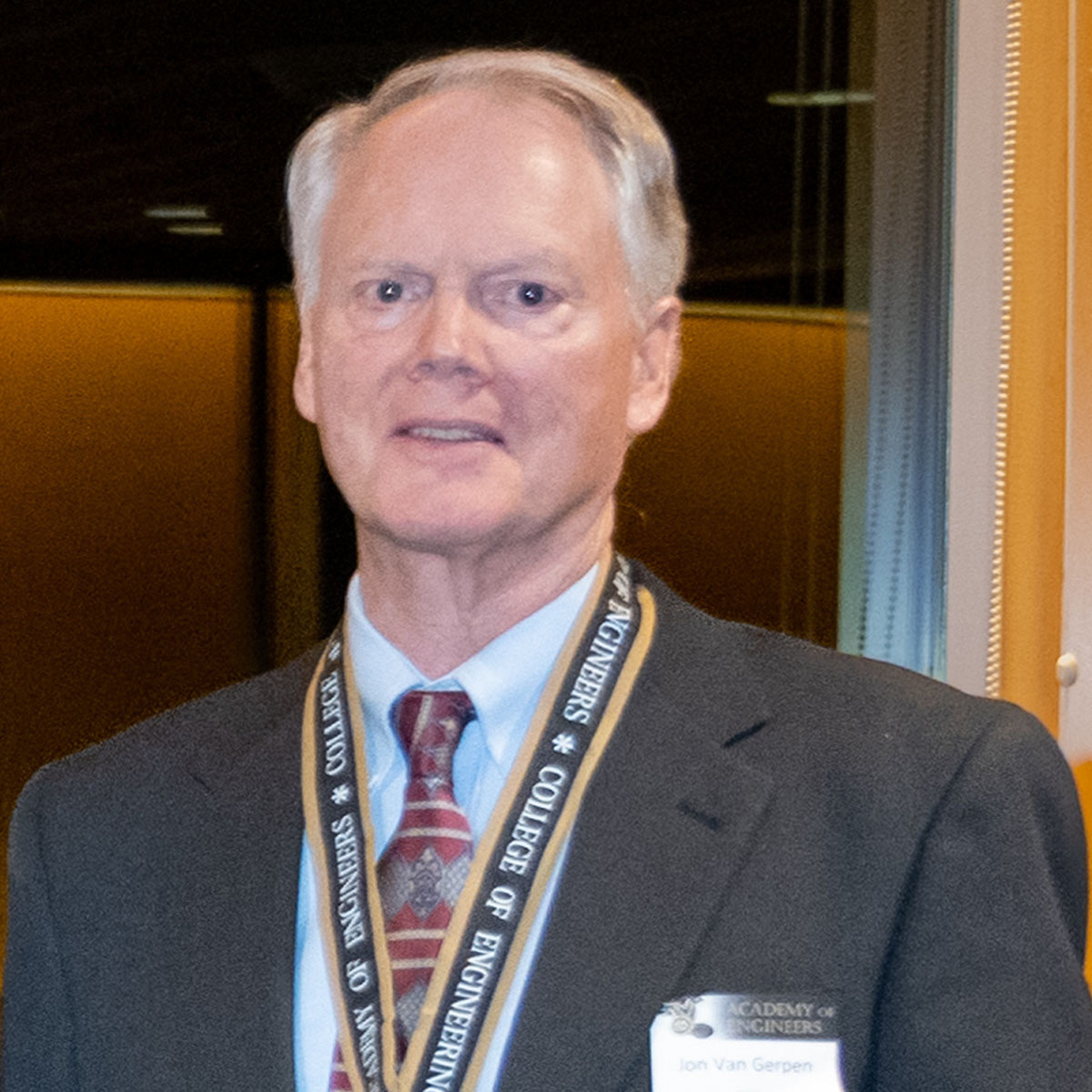 Jon Van Gerpen retired from the University of Idaho in 2015 where he was a professor, the Associate Dean for Research in the College of Engineering, and the Department Head of Biological and Agricultural Engineering. From July 1984 to July 2004, he was a professor of Mechanical Engineering at Iowa State University. He received his B.S. (1978) and M.S. (1980) degrees in Mechanical Engineering from Iowa State and his Ph.D. (1984) from the University of Wisconsin-Madison. Dr. Van Gerpen has taught courses on thermodynamics, internal combustion engines, biofuels, electric power and controls, combustion, instrumentation, and laboratory methods. He also has industrial experience (2 years) at John Deere where he worked on the design team that developed that company's 12.5-liter diesel engine currently used in their large 4-wheel-drive tractors. Dr. Van Gerpen has been researching the production and utilization of biodiesel for the past 30 years and his projects include measuring the effects of biodiesel on the combustion and emissions for a diesel engine, the design and construction of a biodiesel pilot plant, and the development of a nation-wide biodiesel education program. He has published numerous technical papers on biodiesel production from low-cost and novel feedstocks. He was directly involved through presentations, publications, and consulting, with the development of the current billion-gallon-per-year biofuel industry.
B.S., Mechanical Engineering, Iowa State University, 1978
B.A., Philosophy, Iowa State University, 1978
M.S., Mechanical Engineering, Iowa State University, 1980
Ph.D., Mechanical Engineering, University of Wisconsin – Madison, 1984
Edgar Vidal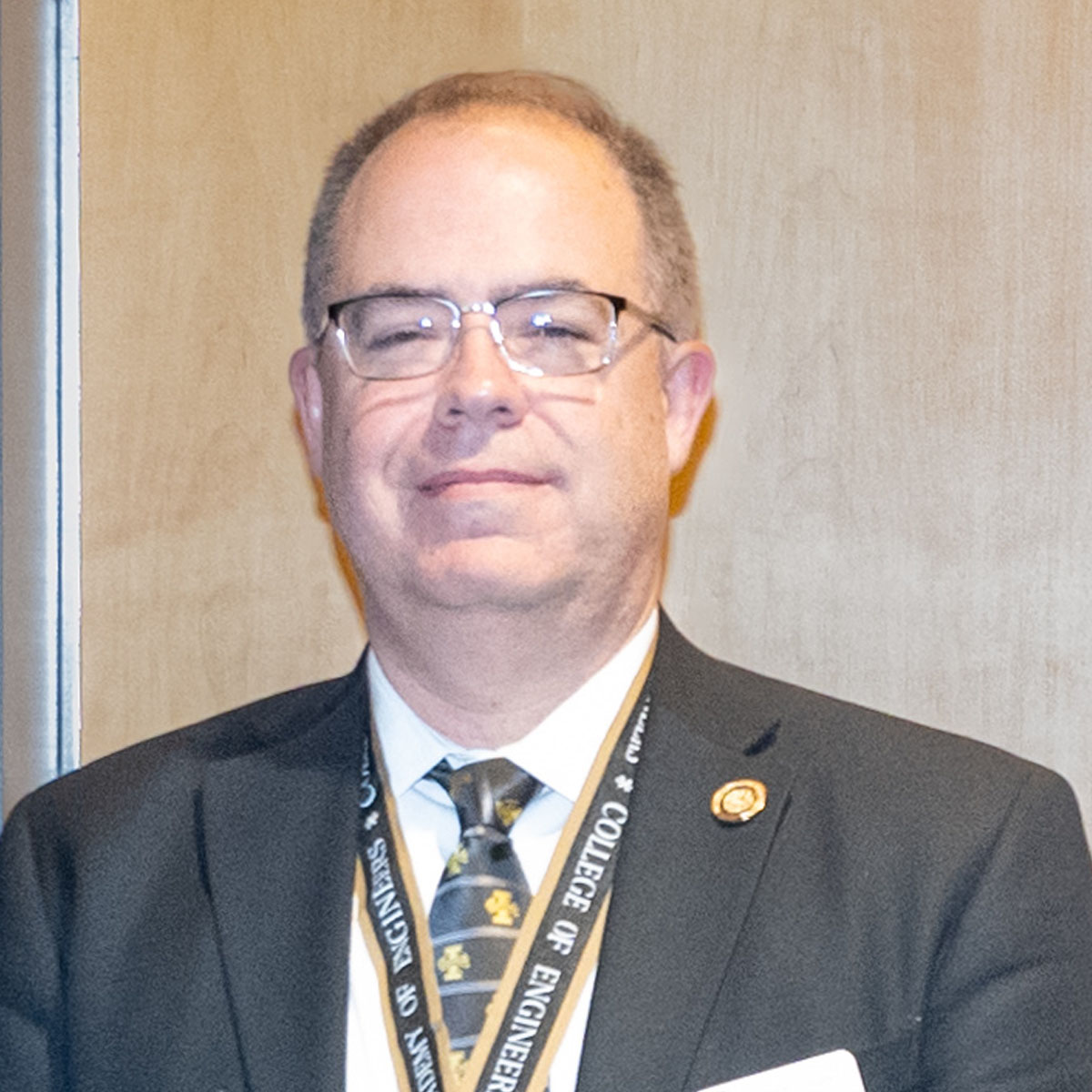 Dr. Edgar E. Vidal obtained his Doctorate in Mining Engineering – Metallurgy at the University of Idaho in 1998, and has a BS and MS in Materials Engineering – Metallurgy from Simon Bolivar University in Caracas (USB), Venezuela. As of 2022, he is Vice President of Marketing and Business Development for NobelClad (DMC Global Inc.) where he oversees the development of new materials, processes, markets and applications, including R&D. Dr. Vidal is also an Affiliate Faculty for the Kroll Institute for Extractive Metallurgy at Colorado School of Mines.
Dr. Vidal has had a diverse career spanning from academic research and teaching to managing commercial activities in the industry. Before joining the Colorado School of Mines as Visiting Scholar, Research Associate and later Assistant Professor, Dr. Vidal was the Coordinator of the Materials Engineering Graduate School at USB. In the industry, he became an expert in beryllium metal. Dr. Vidal is co-inventor of processes and materials (4 patents granted and 2 pending) including molten salt production and bulk metallic glasses.
Dr. Vidal has over 60 publications, has co-edited multiple books and been invited speaker on many occasions. He was awarded the CEO Innovation Award by DMC Global Inc.; three times the IDEA Award by Materion Corporation; the Young Leader Award by the Minerals, Metals and Materials Society (TMS); Level I Research Award by the Venezuelan National Science Foundation (FONACIT). He is member of several professional societies including the American Nuclear Society, ASM International, TMS, Society for Mining, Metallurgy and Exploration, The American Welding Society.
Ph.D., Mining Engineer - Metallurgy, University of Idaho, 1998
MSc, Materials Engineer, Simon Bolivar University, 1995
B.S., Materials Engineering - Metallurgy, Simon Bolivar University, 1993