James R. Arnold
James R. Arnold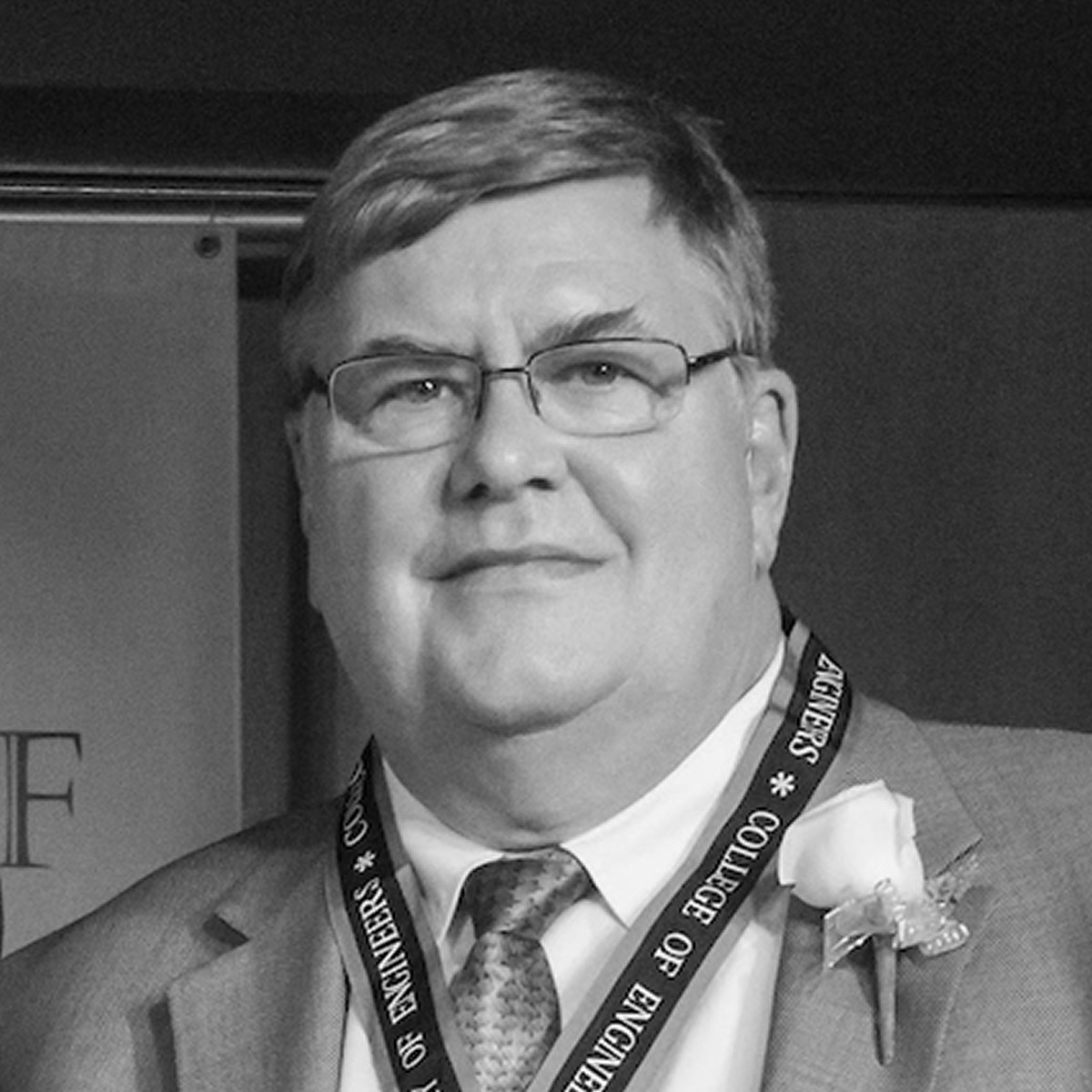 B.S., Metallurgical Engineering, University of Idaho, 1975
M.S., Engineering Management, University of Missouri-Rolla, 1980
Jim Arnold has always had an interest in metals but found his calling in Metallurgical Engineering while at the University of Idaho. Before his senior year, Jim took a summer job at the historic Climax mine in Colorado. Although he'd focused his studies on physical metallurgy up to that point, the exposure to mining quickly entered his blood, surprising since most of his duties consisted of shoveling ore onto conveyors. But once the love affair with mining was there it never waned.
Jim's first couple years out of school were spent in Montana before moving to the great Missouri Lead Belt. There he continued his operations experience as Chief Metallurgist and Master Mechanic. In Missouri he met and married his wife of 38 years, Laurie. He also studied nights and weekends at the University of Missouri – Rolla and finished his M.S. in Engineering Management and had two children, Julia and Jim.
After the lead market collapsed Jim moved to gold and worked in operating roles, mostly in Nevada. While there he headed the Nevada Mining Association's Environmental Committee and wrote legislation that not only governs Nevada, but has been copied by other states and even other nations. Jim also served as Chairman of the Nevada Mining Association.
One of his major accomplishments in Nevada was heading the team that designed and built the Gold Field's Chimney Creek mill. The mill was noted internationally for engineering innovation and advanced the mineral processing arts in grinding, transport phenomenon, carbon handling and gold refining. Chimney Creek was the world's lowest cost gold producer from the day it started until purchased by Newmont.
After Nevada, Jim moved to consulting and ran Knight Piesold, the largest mining-oriented engineering firm in the country. While he loved his time at Knight Piesold he felt he wasn't ready to leave the actual mines and moved on to hold executive positions for several large mining corporations. One was VP Colorado Operations for Climax Molybdenum, the same Climax where he had started his mining career shoveling conveyors. His final operating role was as COO for Romarco starting the largest ever gold mine west of the Mississippi.
Jim has been honored by the Society of Mining Engineers multiple times with the Rahn Award for his contributions to Professional Engineering registration, the Richards Award, mineral processing's paramount award, and he served in 2007 as the President of SME's 14,000 members worldwide. He was named a Distinguished Member of SME and an Honorary Member of AIME, the governing organization.
Off work Jim enjoys spending time with his family, especially his two granddaughters. He has coached softball, baseball and wrestling, taking three girls softball teams to the state finals and he loves to hunt, fish and woodwork.