Candis S. Claiborn
Candis Claiborn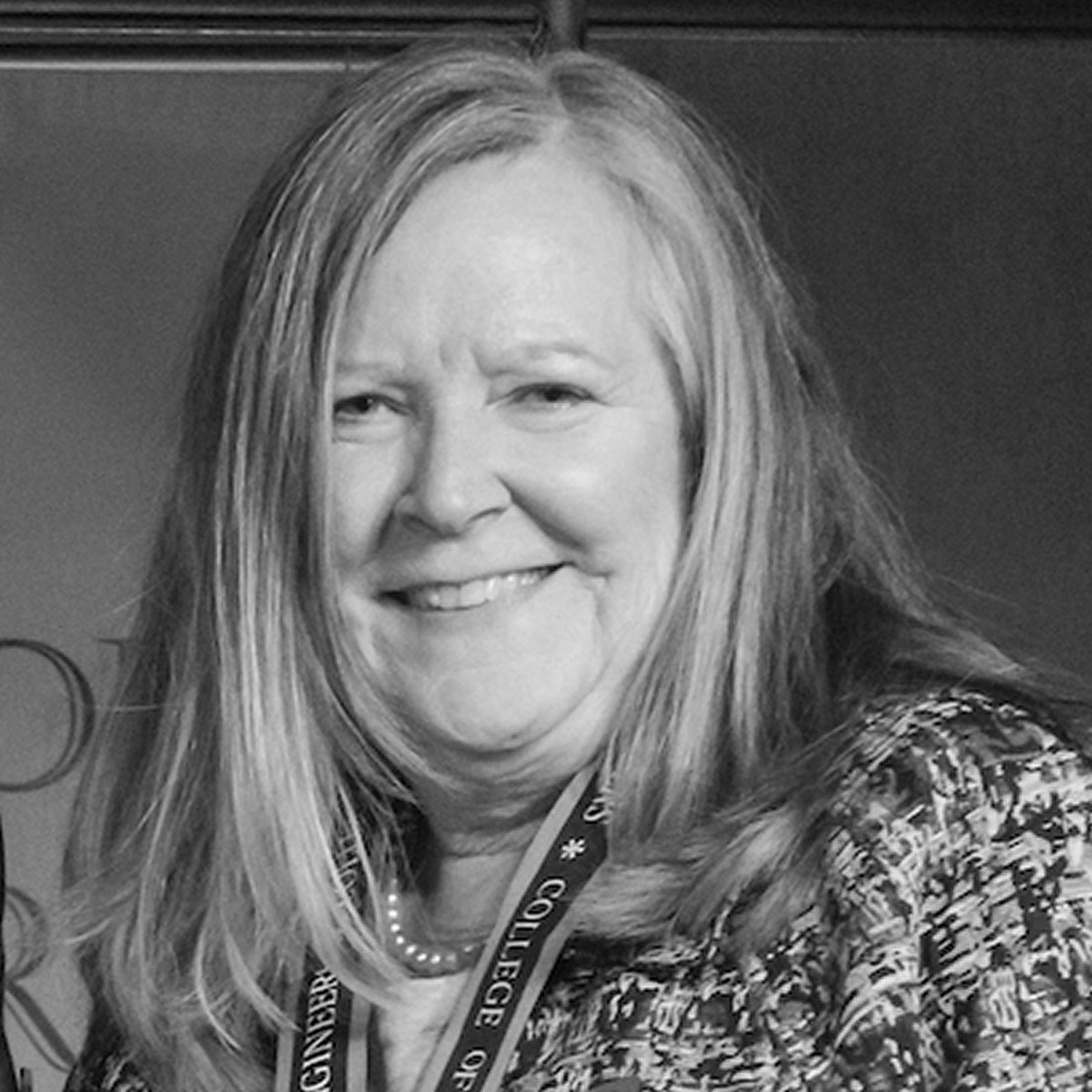 B.S., Chemical Engineering, University of Idaho, 1980
Ph.D., Chemical Engineering, North Carolina State University, 1991
Candis Claiborn graduated from the University of Idaho in 1980 with her bachelor's degree in chemical engineering. She obtained her Ph.D. in chemical engineering in 1991 from North Carolina State University. She is currently a Professor in the Department of Civil and Environmental Engineering, and Dean Emeritus of the Voiland College of Engineering and Architecture, at Washington State University.
Claiborn became Dean of the Voiland College of Engineering and Architecture in 2006. Prior to that, she served as interim dean, and also as associate dean for research and graduate education in the Voiland College. In August of 2016, after serving 14 years in academic leadership roles, she returned to her faculty position in the Department of Civil and Environmental Engineering.
After graduation from the U of I, Claiborn worked in the petroleum industry, first for Chevron Corporation, Western Region Production, in San Francisco, and then for Atlantic Richfield Corporation Cherry Point refinery in Ferndale, WA. She later left industry to pursue an advanced degree at North Carolina State University. She joined the faculty at Washington State University in 1991.
Claiborn is an expert in environmental engineering, specifically air quality, air pollution, and atmospheric chemistry. A member of the WSU Laboratory for Atmospheric Research, her research is in chemical characterization, source apportionment, emissions, and health effects of atmospheric aerosols. She has worked with public health scientists to examine the health effects associated with exposure to particulate air pollution in several cities in Washington State, and measured emission factors of organic carbon species such as PAHs, methoxyphenols, and levoglucosan, from field burning operations.
As Dean of the Voiland College of Engineering and Architecture at WSU, Claiborn focused on strategic priorities, performance metrics, and fundraising. After multiple years of budget cuts during the recession, during which enrollments and performance metrics nevertheless continued to increase, the college received state funding to grow engineering and computer science enrollments. Under her leadership, from the period of 2009 – 2014, undergraduate enrollment in the Voiland College increased by 85%; PhD enrollment grew by 90%; faculty research productivity doubled; and new invention disclosures roughly doubled every year. The Voiland College also opened engineering programs in Bremerton and in Everett to serve place-bound students as well as area industry; and modernized facilities, including adding a new research building on the Pullman campus in 2015, the Frank Innovation Zone "maker space" for students in 2015, and a new engineering building in Bremerton that was completed in 2017. She also raised other funds for the college and university, leading a $3.75 million, NSF ADVANCE program aimed at increasing representation and advancement of faculty women in science, technology, engineering, and mathematics disciplines. The WSU ADVANCE program was responsible for the development of new strategies for faculty recruitment, retention, and advancement, many of which were later adopted by WSU when the grant matured. She oversaw numerous other initiatives aimed at recruitment and retention of students, including women and underrepresented minorities, in engineering and computer science. Claiborn also led the successful completion of a $130 million fundraising campaign for the Voiland College.
Claiborn is author or co-author on 61 publications, book chapters, and reports; she has given 22 invited presentations or lectures; and along with her students, given 96 presentations at regional or national/international scientific conferences. There are over 2200 citations of Claiborn's publications, according to Google Scholar.
Claiborn currently serves on the Executive Advisory Board for the University of Houston Center for Advancing UH Faculty Success, as well as the advisory board for the University of Idaho Department of Chemical and Materials Engineering. She is a member of several professional societies, including the American Society for Engineering Education; the American Association for the Advancement of Science; the Air and Waste Management Association; and the American Association for Aerosol Research. Her awards include Outstanding Teaching Faculty in Civil Engineering; the Leon Luck Faculty Award for the Most Effective Professor in Civil and Environmental Engineering; the Richard Crain Faculty Award for Distinction in Ethics Teaching; WSU Woman of Distinction Award; and the CBE Distinguished Alumni award from the Department of Chemical and Biomolecular Engineering at North Carolina State University.
In her spare time, Claiborn and her husband enjoy working in their garden and riding their horses on their "own little Idaho" ranch outside of Moscow.