New Board Member Profiles
Amanda Battles
Amanda is a Facilities Preservation Engineer/Mechanical Engineer, P.E. with Clearwater Paper Corporation in Lewiston, Idaho. She earned both B.S. and M.S. Degrees in Mechanical Engineering from the University of Idaho in 2011 and 2013, respectively. During her undergraduate education, Amanda completed a research internship with U of I (Boise campus), two BP internships (Cherry Point Refinery, Blaine WA and Pipeline and Logistics, Naperville IL), and another internship in the maintenance department at Clearwater Paper, Lewiston ID. While completing her M.S. Degree, she received a fellowship with NYATT to work on emissions of vehicles and traffic research.
Hired after graduation with Clearwater Paper, Amanda started out as a Capital Project Engineer. In 2018, she moved to the maintenance department working as the Facilities Preservation Engineer. She also manages the engineering internship program at Clearwater Paper for the Lewiston facility.
Outside of work, Amanda keeps busy with two children (ages 10 months and 3 years) plus her golden retriever fur-kid. She enjoys running, hunting, camping, fishing, shooting, and boating.
Victoria (Tory) Kampfer
Tory is a Shift Refueling Engineer at Puget Sound Naval Shipyard and Intermediate Maintenance Facility (PSNS & IMF) in Bremerton, Washington for four years. She earned her B.S. and M.S. in Degrees in Mechanical Engineering from the University of Idaho. Outside of work, Tory STEM mentor for the Bremerton school district and PSNS & IMF. She enjoys traveling, hiking, golfing, reading, and chilling with her dog, Timber.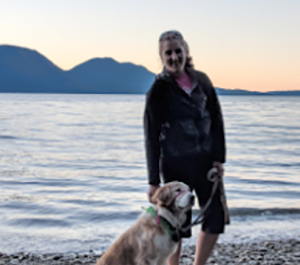 Luke Nelson
Luke is a Manufacturing Engineer at Nelson Irrigation Corporation in Walla Walla, Washington. Nelson Irrigation makes state of the art products for agricultural irrigation. He works to design equipment for automated high-speed assembly. Prior to working for Nelson Irrigation, Luke was employed at Janicki Industries in Sedro-Woolley, Washington where he worked as a Design Engineer for aerospace tooling and large-scale composite manufacturing.
Luke received a BS in Mechanical Engineering from the University of Idaho in 2014. He was a member of ASME, the Micro-Baja Team, as well as being a teaching assistant for 3D CAD courses. Luke was invited to join the Mechanical Engineering Advisory Board in the fall of 2018 and is looking forward to working to provide students with the best resources and experiences to help them start their careers.
Outside of work, Luke and his wife Nadine enjoy spending time outdoors, hiking, backpacking, hunting, fishing and skiing, along with woodworking and spending time with family and friends.