Society of Women Engineers Attend Annual Conference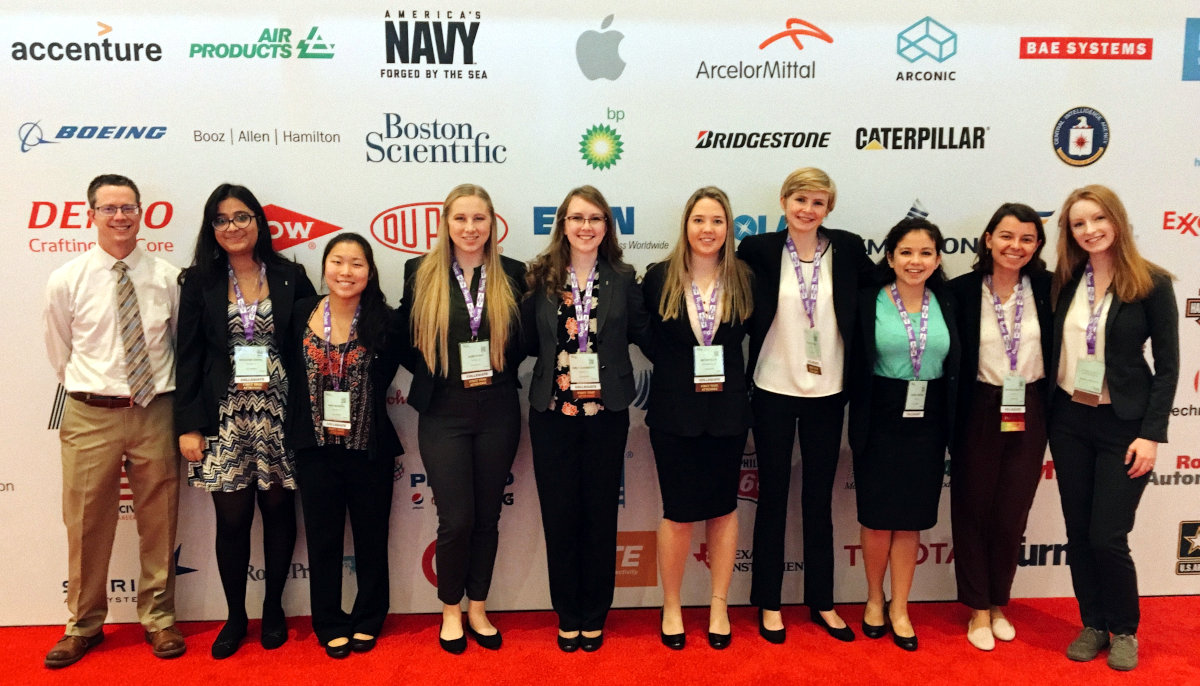 This past October I had the honor of attending the Society of Women Engineers' (SWE) annual conference, WE18. This was the first major SWE event I have attended as the faculty advisor for the University of Idaho's SWE section. I attended with 9 SWE student members.
The conference was an eye-opener for me—men comprised about 1% of the attendees. This was a complete reversal of the social environment I see in my engineering courses, in which women are only about 15% of enrollees. I truly appreciated the opportunity to experience this highly interactive conference. My presence as a male faculty advisor was welcomed, even encouraged, by the other advisors in attendance which were exclusively women. I was able to establish lines of communication with many of them, recognizing them as future allies as I work to promote our local SWE section.
The students attending with me were also very active and engaged in the conference activities. Several of them were offered interviews and internships/jobs at the WE18 Career Fair. It was encouraging to see so many universities and private companies send representatives to the conference to get to know emerging women leaders in engineering. Our entire student section volunteered during the "Invent It. Build It" event which brought in several hundred 6th-8th grade girls for engineering demonstrations and challenges.
Four members of our SWE section also competed in the PepsiCo/SWE Student Engineering Challenge, a nationwide undergraduate competition. Our team placed in the top 3 teams overall and were awarded with a fully funded trip to WE18 where they presented their final product design to PepsiCo representatives. I'm proud of their performance and tenacity in meeting this challenge.
We were able to offer this great opportunity to U of I SWE members via funding and donations from the Idaho Space Grant Consortium, Micron, the university's Engineering Student Advisory Council, the Mechanical Engineering Department, and the Chemical Engineering Department. Thank you for your commitment to our local SWE section and its professional development activities.
---
Article by Dr. Sean Quallen, Mechanical Engineering