An Invitation to Anti-Racist Growth
Three-part Virtual Workshop Series
6:30-8 p.m.
Aug. 31, Sept. 14 and 28.
This 3 part series is designed for White-identified participants to deepen their understanding of and commitment to racial justice work and anti-racism practice. Together, we will explore how anchoring this work to love increases our ability to develop authentic relationships and sustain engagement over the long term. Participants will gain strategies and tools for engaging in racial justice conversations, disrupting racism and identifying next steps on their personal journeys, regardless of starting point. These conversations are a part of a cultural shift on our campus and in our world. Join us!
Please note, these workshops are interactive and will include small group conversation and dialogue. When registering, keep in mind we are asking you to commit to engaging fully and intentionally in the entire session.
These sessions are designed for people who identify as White and people of all races are welcome. The sessions will provide space that invites White folx to critically and emotionally sit with our whiteness and racism. People are invited to make choices about attending the sessions based on this information. Sessions will include large group and small group activities and dialogue. Learn more about the role of White affinity spaces here.
REGISTRATION REQUIRED
A separate registration link will be provided for each workshop. Registration is limited to 120 attendees for each session. Priority will be given to participants who can attend all three workshops.
Workshop 1 registration
Workshop 2 registration
LIVE CAPTIONING WILL BE PROVIDED.
Live captioning for the main session will be provided in a separate weblink.
For additional accommodations or for more information, contact the University of Idaho Women's Center or 208-885-2777.
Presenters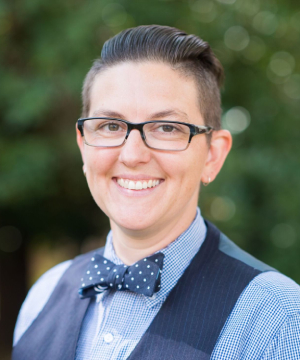 Whitney Archer
Whitney (they/she) holds a Master's of Arts in Women, Gender and Sexuality Studies as well as a Master's of Education in College Student Services Administration with a specialization in identity exploration and development. Whitney is currently a 3rd year PhD student in Women, Gender and Sexuality Studies at Oregon State University where they also direct the Hattie Redmond Women & Gender Center. Their current research areas include white supremacy in higher education; feminist pedagogy and institutional change. Whitney is the proud parent of Dalton (5) and Holden (3). Parenthood has deepened Whitney's understanding of systems of oppression and cycles of socialization, as well as their commitments to anti-racist practice. Their children remind them that a better world is not only possible but is worth fighting to build.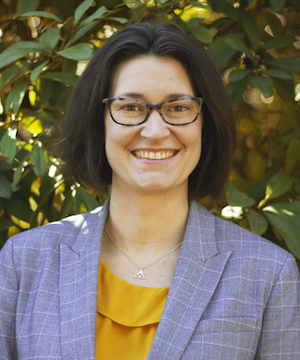 Emily Bowling
Emily (she/her) holds an M.S. in Educational Leadership & Policy with concentrations in Sustainability Education and Higher Education from Portland State University. She currently oversees Community Engagement & Leadership at Oregon State University (OSU). In her role at OSU, she works to apply a critical framework to service-learning and civic engagement programs that allow students to gain skills and capacities to create more equitable, caring and thriving communities. Emily has worked in higher education for 14 years in the areas of residence life, first year programs, sustainability education, service-learning and leadership development. She has been involved with the Examining White Identity program and retreat at OSU for three years. Emily's work to advance anti-racism practice and disrupt white supremacy have been the most challenging and joyful experiences of her career and life. In her free time, Emily enjoys cycling, gardening, hiking, and having light-hearted and philosophical conversations with her framily (friends/family)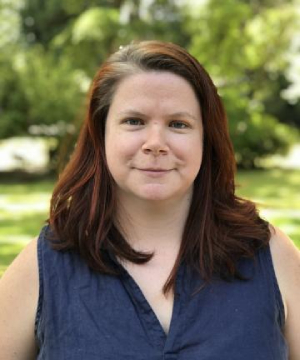 Nicole Hindes
Nicole Hindes (she/her), graduated from Indiana University with a Master's in Higher Education and Student Affairs. She has spent nearly a decade supporting low-income college students and is currently directing the basic needs center at Oregon State University. She was radicalized during the years she lived in the Bay Area, managing homeless young people surrounded by a community full of wealth and excess. Nicole strives to bring a trauma-informed approach to her anti-racist pedagogy, deeply informed by years practicing mindfulness, restorative justice and contemplative practices. In her free time, Nicole loves making pickles, crafting and enjoying many other PNW stereotypes, like ecstatic dance.