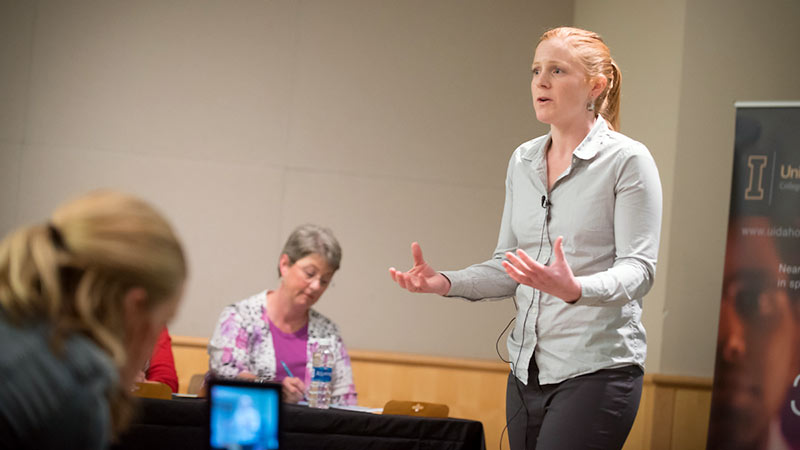 It's all about language.
Our ability as humans to speak language is a major reason we are different than animals. But what are the distinctive characterizes of our various languages? How does learning a second language differ from learning a first language? Explore questions like these in the linguistics and literacy program.
In this program, you will study the nature of human language, language diversity in society, and theories and practices of second language teaching in classrooms and beyond. Through intensive writing, projects and presentations, you will build skills in communication, critical and analytical thinking and teamwork — all important skills for your future career in the field.
This program could be a good fit if you:
Are interested in the acquisition, development and teaching of language
Love to learn about different languages in and outside the U.S.
Plan to teach English as a second or a foreign language
Want to work with multilingual/multicultural populations
Enjoy traveling the world and learning about other cultures
With this degree, you could become a/an:
Teacher of English as a second/foreign language
Professional at multicultural and diversity-related institutions
Translator, interpreter or editor
Education administrator
More degrees below. Enjoy!