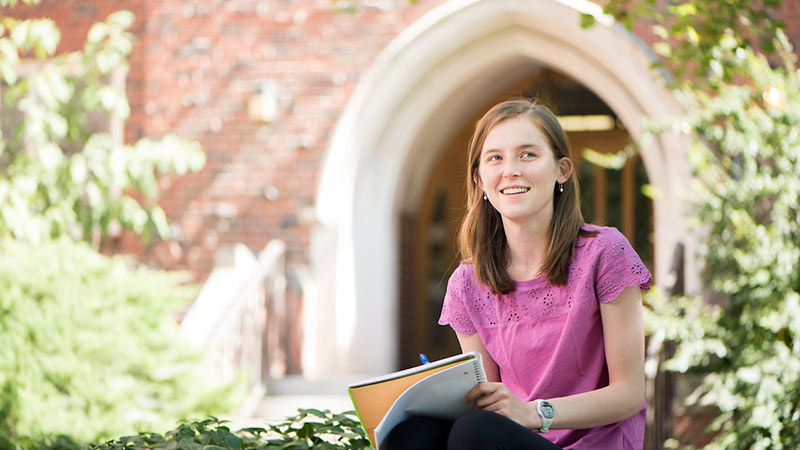 Pen your future.
Many English majors have their sights on a future as a teacher or writer. But the degree opens doors to many other types of professions, too. In this program, you will gain a broad liberal arts education and build critical thinking and writing skills that are highly valued in careers in education, publishing, communications, politics and law — to name a few.
As an English major, you will undergo intensive writing training and develop your professional communication skills. You will examine a variety of literary genres and form a solid understanding of how English language and literature shape and reflect cultures around the world. Depending on your career goals, you can focus your studies on literature, creative writing, professional writing or linguistics.
This program could be a good fit if you:
Enjoy literature and language
Are a strong reader and writer
Have an interest in history and culture
Like an intellectual challenge
With this degree, you may become a/an:
Author
English teacher
Business or technical writer
Freelance travel writer
Publishing professional
Editor
Copy editor
Proofreader
Journalist
Communication specialist
Public relations specialist
Web developer
Politician
Lawyer (additional education)
More degrees below. Enjoy!