Spring 2018
Planting Seeds
As spring arrives, it's time to look forward to upcoming projects from the Policy Analysis Group. In the past couple years, we've seen our capacity grow and investments take fruit. We've added expert staff, increased opportunities for students and expanded the range of natural resource policy issues we analyze. We have done this to improve our commitment to the citizens of Idaho to provide high-quality analysis and timely analytics to inform decisions as well as foster communication and transparency in natural resource policy management.
In this newsletter, we highlight our recent reports on Idaho's forest products industry. Upcoming reports will include those about the impacts of forest collaboratives on hazardous fuels reduction in Idaho's national forests, the impacts of public lands on county finances and the contribution of state endowment lands to Idaho's economy.
But it's not enough to simply generate reports. The value of the Policy Analysis Group is in our impact on policy decisions through sharing the knowledge we generate and listening to ideas. We welcome opportunities to work with local officials, communities, agency leaders and associations. Share your ideas with us, and help us share our information. Subscribe to receive future updates from the Policy Analysis Group.
We need your help to broaden the impact of the Policy Analysis Group. Please share this newsletter with others who may find our services and products useful.
---
Recent Publications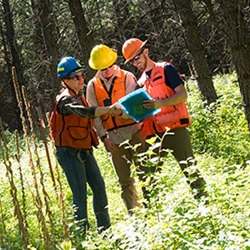 Idaho's Forest Products Industry 2017
In this annual report released in January 2018, we track timber harvest volumes and forest product industry sales and production over time for the state of Idaho.
Economic Contributions of Idaho's Forest Products Industry
As a companion to the annual industry report, we estimate how the forest products industry contributes to Idaho's economic wellbeing through jobs, labor income and value-added production.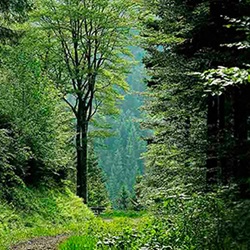 Idaho Family Forest Owners
Why do people own forests in Idaho? What are their future management plans? These are a few of the questions the Policy Analysis Group analyzed by surveying a portion of the more than 36,000 family forest owners in the state.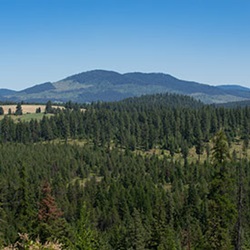 Forest Biomass Carbon Accounting
The Policy Analysis Group is part of a national team investigating the market impacts and carbon implications of using forest biomass for heat and electricity production. Results compare state-level impacts.
State Funding for Wildfire Suppression
State obligations for wildfire suppression in ten western states averaged $1.25 billion annually from 2005 to 2015, trending upward at a rate of five percent. The Policy Analysis Group investigated state approaches for funding wildfire suppression to increase predictability and anticipate fiscal impacts.
Upcoming Reports
Economic Contribution of Idaho's State Endowment Lands
The revenue generated from Idaho's endowment lands, mostly from the sale of timber and earnings on investments, provides support to public schools and 13 other public institutions. This study will develop improved estimates of economic activity — output, jobs, and labor income — generated as a result of managing endowment lands.
Economic Contributions of Idaho's Natural Resources
Idaho has an abundance of natural resources that contribute to the state's economic wellbeing: forest and timber; mineral and energy resources; and rangelands as well as wildlands, fish and wildlife. This study will provide improved estimates of economic contributions for all natural resource-based sectors of the state's economy.
Impact of Forest Collaboratives
This study analyzes the impact of forest collaboratives on the pace and scale of hazardous fuels reduction projects, timber harvesting and related forest management activities on Inland Northwest national forests. The results will inform efforts to assist forest collaboratives and focus agency resources where greater attention is needed.
Forest Market Impacts of Federal Timber Harvesting
Increasing the volume of forest management activities, including harvesting timber on national forest lands, can enhance forest health and reduce wildfire risks. But increasing harvest volume will also impact regional timber markets. This project will provide a robust analysis of those market impacts to improve information about where and how those activities could affect future management actions.
Tax Implications of Public Lands
Local governments typically rely upon property taxes to fund schools and roads. However, public lands in Idaho are not taxed, which causes financial strain for counties with a lot of land base in state or federal management. Over the years, policies have been devised to mitigate these challenges with varying success. This study will assess the current financial situation of Idaho counties and evaluate potential future funding strategies.
Outcome-Based Rangeland Management
The U.S. Bureau of Land Management, U.S. Forest Service and Idaho Department of Lands administer grazing leases and permits on over 12 million acres of Idaho rangelands. Consequently, public land management agencies have substantial influence on economic opportunities and ecological outcomes on much of the state's rangelands. This project will evaluate administrative rules and other policy options that enable outcome-based management actions that improve rangeland health and are more responsive to agency and rancher needs and challenges.
Our Team
Our researchers have significant experience in natural resources policy. We are proud to report we have more than doubled our research capacity in the last year to better serve our stakeholders in the state of Idaho.
Introducing our Newest Member:
Chelsea McIver, doctoral research assistant, comes to us from the Bureau of Business and Economic Research at the University of Montana where she was a research specialist in the Forest Industry Research Program. She is a native Idahoan and happy to be coming back to her home state. Chelsea currently lives in Missoula, MT with her seven-year-old daughter and plans to join us in Moscow in August.
Learn more about our staff and their professional experience by viewing their biographies.
---
Resources
Looking for an old publication, or curious past natural resources policy issues?
Check out the Policy Analysis Group's website www.uidaho.edu/cnr/pag for full access to current and past publications. Find publications that are grouped by topic.
Follow the College of Natural Resources on Facebook and Twitter to stay up to date on upcoming Policy Analysis Group materials and natural resource issues in Idaho.
Have a question or want to suggest a project for the Policy Analysis Group? Contact Dennis Becker by email.
Not already a regular subscriber? Subscribe to receive future updates from the Policy Analysis Group
Not interested in receiving updates from University of Idaho's Policy Analysis Group? Choose to Unsubscribe.