Fall 2017
Fall is in the Air!
With changing seasons we are also welcoming new staff to the Policy Analysis Group. We welcome Katherine Wollstein and Michelle Benedum as research graduate assistants in the College of Natural Resources.

This season is also a time for celebration – the College of Natural Resources is celebrating our centennial anniversary this year, and the Policy Analysis Group turns 28! For almost 3 decades, we have been bringing you rigorous analysis of natural resource issues important to the citizens of Idaho. We strive to inform state and federal management, and provide neutral go-to analysis of forestry, fisheries, wildlife, range, and related natural resource policies.

In this second newsletter we provide information about state wildfire suppression funding in the western U.S., grazing rates on Idaho endowment lands, and Idaho family forest owner demographics and ownership motivations. We're also working on several new projects including updated analysis of the contribution of Idaho endowment lands, and of the forest products industry to the state's economy.
---

The Policy Analysis Group was established by the Idaho Legislature in 1989 to provide timely, scientific, and objective data analysis of the impacts of natural resource proposals. We work on a variety of projects ranging from general policy education and research synthesis, to comprehensive analyses of state and federal natural resource policies.

---
We need your help to broaden the impact of the Policy Analysis Group. Please share this newsletter with others who may find our services and products useful.
---
Recent Publications
Report No. 37:
State Funding for Wildfire Suppression in the western U.S.
State obligations for wildfire suppression in ten western states averaged $1.25 billion annually from 2005 to 2015, trending upward at a rate of 5.2%. In 2015, Idaho taxpayers were responsible for more than $60 million in suppression costs. The Policy Analysis Group investigated cost trends and funding approaches used in western states to increase financial predictability, and anticipate the possibility of escalating future costs.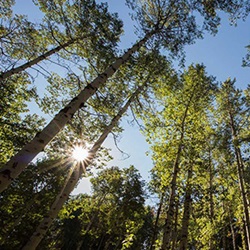 Issue Brief No. 20:
Review of Idaho's Forest Legacy Program
What are conservation easements, and how are they used to keep working forests working? These questions are addressed in a review of the federal Forest Legacy Program and its implementation in Idaho. The Policy Analysis Group examined how the program operates, its local financial impacts, and emerging issues associated with the state's involvement.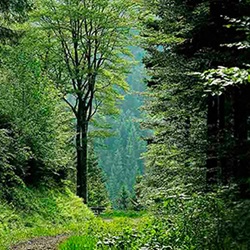 Issue Brief No. 21:
Maintenance of Nonmotorized Trails on National Forests in Idaho
National forests in Idaho contain about 10,000 miles of non-motorized trails. Although Idaho's national forests saw increasing amounts of trail maintenance over the last decade due in part to increased funding from the American Recovery and Reinvestment Act of 2009 (i.e., the stimulus bill), the proportion of Idaho's national forest trails that met National Quality Standards was steady over the last decade, averaging 30%. This study investigated the condition and sources of funding for non-motorized trail maintenance on national forests in Idaho, including sources of funding used by neighboring states.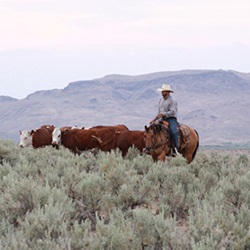 Idaho Endowment Lands Grazing Rate Review
The formula to calculate grazing rates on state endowment lands has remained largely the same for the past 25 years. For the past year the Policy Analysis Group has been providing technical assistance and review of proposed grazing rate alternatives. The Idaho State Board of Land Commissioners will use this information to make a decision later this year about new grazing rate calculations.
---

What are state endowment lands?
Endowment lands, or "trust lands," are lands managed by a state for a designated beneficiary, for example public schools, public universities or prisons. Endowment lands do not include state parks, wildlife management areas, "sovereign lands" or other public lands held under the "public trust doctrine."

---
Upcoming Projects
Idaho Family Forest Management Decisions (coming winter 2017)
Why do people own forests in Idaho? Will they pass them on to family members or sell for development? What actions are they taking to reduce wildfire threats? These are a few of the questions the Policy AnalysisGroup is analyzing from its winter 2016 survey of nearly 3,000 of the 36,000 family forest owners in Idaho. We're preparing two reports. One, in conjunction with the McClure Center for Public Policy Research at the University of Idaho, will be a brief synopsis of findings about family forest owner demographics, motivations, and forest management practices. The other will be used by the Idaho Department of Lands and the University of Idaho Extension to improve technical assistance programming.
Economic Contribution of Idaho's Endowment Trust Lands (coming winter 2017)
The revenue generated from Idaho endowment lands—mostly from the sale of timber and earnings on investments—provides long-term support to higher education, state hospitals and veterans homes, the Capitol building, the Idaho School for the Deaf and Blind, Idaho's juvenile corrections system, and Idaho's prison system. This study will generate improved estimates of economic activity, jobs, and income generated as a result of Idaho endowment trust lands.
Idaho's Forest Products Industry 2017 (coming January 2018)
In this annual report about the state of the Idaho forest products industry, information is presented on the volume of timber harvested and processed within the state, total sales and related indicators tracked over time. Updated industry rosters will be available along with estimates of jobs and related economic impacts.
Outcome-Based Grazing Management (coming spring 2018)
The BLM administers 1,879 grazing permits covering 12 million acres in Idaho. Consequently, land management agencies have substantial influence on the economic and ecological outcomes of much of the state. The purpose of this project is to evaluate state and federal policy options that enable outcome-based grazing actions that improve rangeland health and are more responsive to rancher needs and challenges.
Our Team
Our researchers have significant experience in natural resources policy. We are proud to report we have more than doubled our research capacity in the last year to better serve our stakeholders in the state of Idaho.
Learn more about our staff and their professional experience by viewing their biographies.
---
Resources
Looking for an old publication, or curious past natural resources policy issues?
Check out the Policy Analysis Group's website www.uidaho.edu/cnr/pag for full access to current and past publications. Find publications that are grouped by topic.
Follow the College of Natural Resources on Facebook and Twitter to stay up to date on upcoming Policy Analysis Group materials and natural resource issues in Idaho.
Have a question or want to suggest a project for the Policy Analysis Group? Contact Dennis Becker by email.
Not already a regular subscriber? Subscribe to receive future updates from the Policy Analysis Group
Not interested in receiving updates from University of Idaho's Policy Analysis Group? Choose to Unsubscribe.