IFG Distinguished Speaker Series
The Idaho Forest Group Distinguished Speaker Series highlights innovation and advancement in natural resources. All the presentations in this two-year long series are complimentary and open to the general public.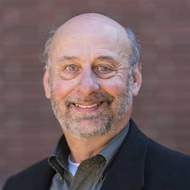 Jim Johnson, senior associate dean of the College of Forestry at Oregon State University, will speak during the Idaho Forest Group Distinguished Speaker Series 5-7 p.m. on Wednesday, Jan. 29, in Boise.
Johnson will speak about "Innovation in Forestry Extension: Building on a Legacy While Exploring New Ground" at U of I Boise Water Center's Legacy Pointe, 322 E. Front St. Admission is free.
Register here to receive current and future updates to the Idaho Forest Group Distinguished Speaker Series.
ABOUT THE IFG SPEAKER SERIES
Based in Coeur d'Alene, Idaho Forest Group (IFG) is one of America's largest lumber producers, serving a wide variety of customers locally, nationally, and across the globe. This growing, family-owned business prides itself on observing stewardship and land management practices that ensure sustainable, resilient, productive forests. With a demonstrated commitment to lifelong learning and a firm belief in supporting philanthropy in local communities, the company has sponsored an eight-part distinguished speaker series, which will take place over two years in locations across Idaho.
"The speaker series will provide a forum to discuss ideas, develop relationships, and create shared meaning from multiple perspectives," said Tom Schultz, IFG's vice president of government affairs. "We are very pleased to have selected the College of Natural Resources as a strategic partner in educating students to become contributing members of society and our industry."
Past IFG Distinguished Speakers:
---