Dean Search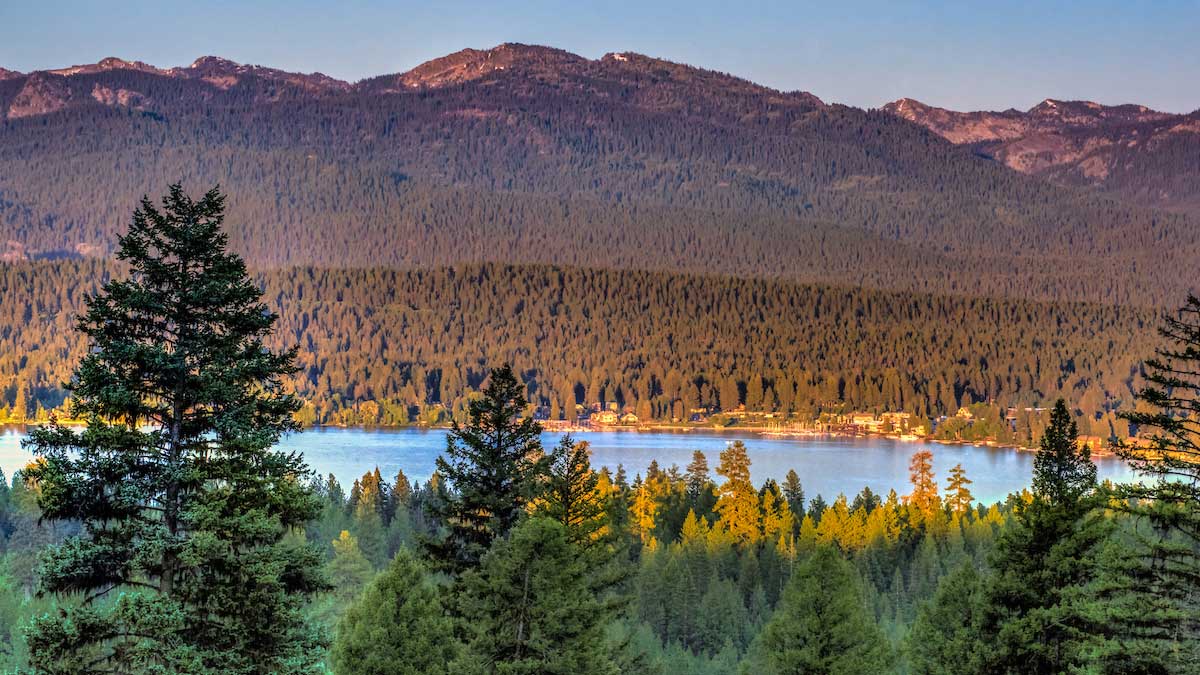 The University of Idaho invites applications and nominations for an innovative, collaborative and visionary dean to build upon the College of Natural Resources' strengths in natural resource science and management and national reputation as one of the country's premier natural resource colleges. The dean should effectively promote and foster academic excellence, grow undergraduate and graduate enrollment, expand research, guide and implement strategic planning, engage with key constituencies and stakeholders and raise funds for the college. More information on this position and how to apply can be found on the Office of the Provost webpages.
About the College of Natural Resources (CNR)
CNR is building upon our past century of leadership in science, education and public engagement to blaze new trails in natural resource innovation and discovery. As one of ten colleges at the University of Idaho, CNR carries the mantle of the university's land-grant mission. We educate a diverse array of future leaders, conduct mission-oriented research and both create and share new knowledge for the betterment of Idaho and the world.
Record of Excellence
The college has been a national leader since its inception as the College of Forestry in 1917. Ranked by USA Today as one of the top ten natural resource programs nationally, the college has a long-standing reputation for excellence. College alumni are leaders in both government and industry, with a current U.S. senator and former chief of the USDA Forest Service being among that illustrious group.
Our Commitment to Diversity and Inclusion
The college is committed to fostering an inclusive educational and work environment where diverse perspectives and backgrounds are honored and valued. Our location in the Inland Northwest provides excellent opportunities for research and education collaboration among peoples from different cultures, with a particular emphasis on partnerships with local tribes and the growing Latino population in the state. For example, CNR houses the Doris Duke Foundation Conservation Scholars training program and hosts two-week-long residential camps with Nez Perce students, teachers, and elders on topics of tribal professional development in natural resources. The college has also instituted a new academic certificate in Tribal Natural Resources Stewardship.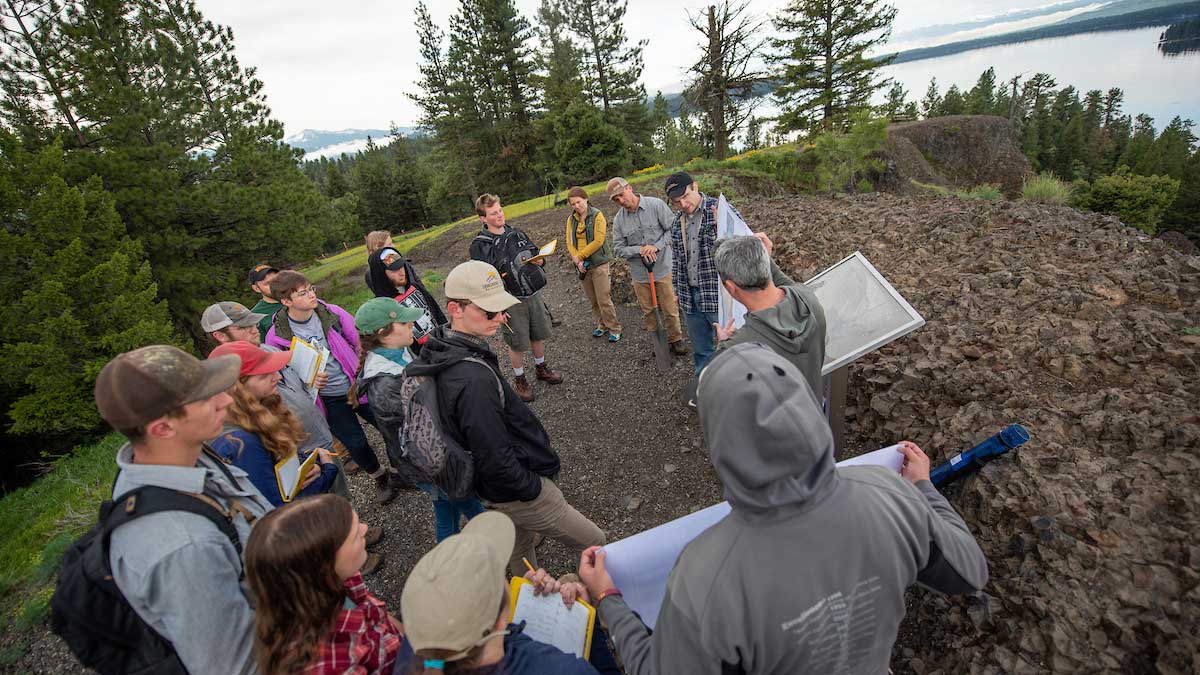 Education
With an enrollment of nearly 600 undergraduate students and 300 graduate students, CNR is a vibrant center preparing the next generation of leaders to meet future challenges facing natural resources and the environment. The college offers nine undergraduate majors and seven graduate programs, several of which are nationally ranked and accredited by respective professional organizations. For example:
Forestry major ranked 9th nationally for quality and value by College Factual in 2018.
Both the Ecology & Conservation Biology major and Environmental Science program ranked 16th nationally by the EcologyProject.com.
Environmental Science program recognized by Nonprofit Colleges Online as 4th nationally among public institutions.
Rangeland Conservation major ranked 8th nationally by universities.com.
Masters of Natural Resources (MNR) program was ranked as the 6th best online program for natural resource management in the country by Business-Management-Degree.net.
McCall Outdoor Science School (MOSS) was ranked in the top 5 for Environmental STEM programs in North America by the North American Association of Environmental Education. MOSS was also recently named the W.K. Kellogg Foundation Community Engagement Award recipient for the western United States.
Fire Ecology and Management degree is one of the first such degree programs in the country. The college has been offering coursework in fire science for over 40 years.
Faculty in the Department of Fish and Wildlife Sciences was ranked as 4th nationally in terms of research productivity and scholarship by the journal PLOS One.
CNR consistently leads the university in student enrollment growth, retention and four-year graduation rates.
Faculty and Staff
The college is home to more than forty-five tenured/tenure eligible faculty and eight research/clinical faculty across three departments. Our faculty have been recognized at the university, state and national levels for their excellence in teaching, research and advising, including honors as Distinguished University Faculty, and as Fellows in professional societies and in the American Association for the Advancement of Science. The college has three endowed chair faculty positions, including the first-ever endowed chair at the University of Idaho.
Scholarly Activities and Facilities
We pride ourselves on conducting innovative mission-oriented research that addresses issues related to natural resources and the environment, and that contributes to Idaho's and the nation's economy and quality of life. The college has strong ties to both public and private stakeholders across the state, nation and globe, and our discoveries span the continuum from basic to applied science. A wide range of interdisciplinary research units provide opportunities for students to gain hands-on, integrated learning experiences.
Selected Scholarly Activities
The Policy Analysis Group, directly funded by the state legislature, provides timely analytical and information services on resource and land use questions of interest to the people of Idaho.
The college is home to a USGS Cooperative Fish and Wildlife Research Unit that conducts research and trains graduate students on fish and wildlife topics of state, regional and national interest.
The University of Idaho Rangeland Center is an interdisciplinary team of researchers and educators using science to find long-term solutions for managing rangelands.
The Center for Research on Invasive Species and Small Populations addresses natural and agricultural resource problems, especially as they relate to small or declining populations of native flora and fauna and the spread of invasive species.
The Inland Empire Tree Improvement Cooperative is a membership-driven collaborative committed to applying crop breeding techniques to improve reforestation efforts.
The Intermountain Forestry Cooperative is a research cooperative with members representing federal, state and private forestry organizations. The cooperative is focused on developing forest management practices that best meet members' ecological, economic and regulatory objectives.
Selected Facilities
The University of Idaho Experimental Forest with its more than 10,300 acres is an active and working forest utilized for both research and instruction.
The Pitkin Forest Nursery is one of only three commercial, university-operated forest nurseries in the country, and the only such facility west of the Mississippi. The Center for Forest Nursery and Seedling Research, which addresses reforestation and restoration issues, is associated with the nursery.
The McCall Field Campus provides a venue for numerous field-based courses, research projects and other programs. For instance, the McCall Outdoor Science School (MOSS) provides immersive residential opportunities in outdoor STEM education; more than 30,000 K-12 students have participated in this program. The field campus is also the location of our newly re-established summer camp field program for undergraduates.
The Taylor Wilderness Research Station is a unique facility located in the heart of the Frank Church and River-of-No-Return Wilderness.

It is the only research station located within the boundaries of a federally designated wilderness area. The station provides research and education opportunities for faculty and students, including our unique Semester in the Wild.

The U of I Fire Combustion Lab, visited by United States Department of Agriculture's Secretary Sonny Perdue and Idaho Governor Butch Otter in June 2018, is a one-of-a-kind facility that allows researchers and students to examine fire and fuel behavior in a controlled environment.
The Laboratory for Ecological, Evolutionary and Conservation Genetics assists faculty and students in using molecular methods to address research questions in ecology, evolution and conservation biology of plant and animal species.
State-of-the-art wet laboratory facilities for fisheries and aquatic research are available within the college's Moscow campus and at the Aquaculture Research Institute's

Hagerman Fish Culture Experiment Station,

located in south-central Idaho near the center of the U.S. trout industry.

The Reveley Geospatial Laboratory for Environmental Dynamics develops new technologies and applications of remote sensing and geographic information systems for addressing natural resource information needs through coursework, scholarship and stakeholder engagement.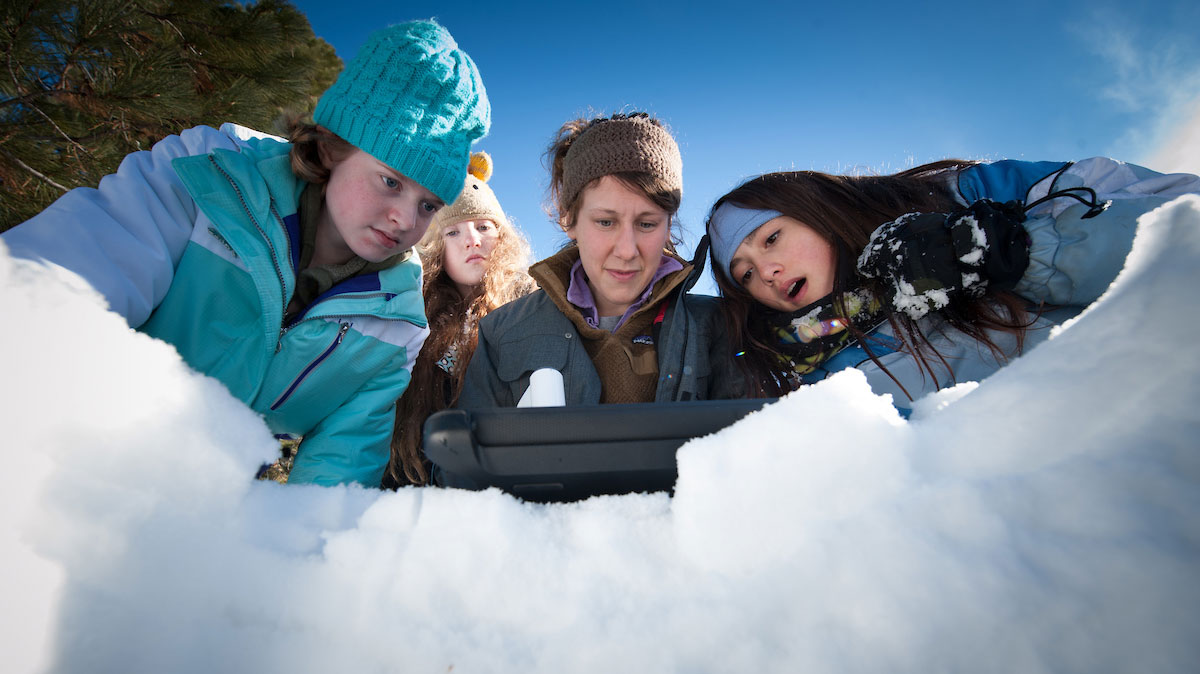 Outreach and Engagement
As a leader among land-grant colleges nationwide, we are strongly committed to our social contract with the citizens of Idaho. College faculty and staff actively engage with stakeholders across the state and region to exchange and extend scientific discoveries to improve the management and sustainability of our global natural resources.
Our programs go beyond the state and the nation, having an international scope and impact. Examples of our international impacts include:
A joint Ph.D. program with Centro Agronómico Tropical de Investigación y Enseñanza (CATIE) in Costa Rica
NSF-funded International Research Experience for Students with the Universidad Tecnica Particular de Loja in Ecuador
NSF-funded wildlife ecology research in Mozambique
NASA-funded research to develop dynamic continental- and global-scale fire mapping products
USAID-funded research on genetic monitoring of tigers in Nepal
NSF-funded water resources IGERT program in Chile
Reforestation and forest management technology transfer in Togo
---
To enrich education through diversity, the University of Idaho is an equal opportunity/affirmative action employer.