Lisette Waits Honored for Contributions to Science
CNR researcher is known around the globe for her work with non-invasive genetic testing and wildlife populations.
Newfoundland's woodland caribou are prized as a tourist attraction, drawing visitors and big-game hunters to the area from around the globe.

But in the mid-2000s, officials began to worry that a growing number of carnivores were killing too many of the herds' calves. The population was declining. Stranger still, something was removing the animals' heads and burying them.

Unraveling the mystery required techniques more commonly seen in a police drama: DNA swabs, radio tracking and helicopters flying in scientists to examine the kill site.

At the heart of the science required to find a solution is Lisette Waits. Now a distinguished professor at the University of Idaho's College of Natural Resources, Waits is known around the world for her works in conservation genetics and molecular ecology.

As a geneticist, Waits assisted a team of graduate students, including U of I doctoral student Matt Mumma, from the U.S. and Canada in collecting DNA from the wound tracks of killed caribou. Waits was able to analyze the DNA to identify which species of predators was the problem. And which were burying the heads.
"You'd be looking for the carcass, and you'd discover that the head and the radio collar had been buried — but only the head," Waits said. "The hypothesis was that it was lynx, because cats in general cover their kills. But we were able to determine that all of them were due to coyotes."

The DNA results, as well as using fecal and hair collection to estimate carnivore populations, allowed the researchers to show the Newfoundland government that coyotes were killing more calves than they'd originally realized, and adjust control strategies to help promote healthy herd populations.
'Follow Your Passion'
Waits' techniques are known as non-invasive genetic sampling: Researchers collect fecal samples and hair — gathered from habitats or caught on barbed-wire snares — to track populations of animals, study breeding behavior and make population estimates.

It's the type of science that seems logical, but has required years of research and technique development to perfect. Waits was involved in the science as it was originally being developed, as a post-doctoral researcher in France more than 20 years ago, and is known around the world as an expert in the field.
This fall, her expertise and contributions to the field earned her multiple honors: In September, she was named a Wildlife Society Fellow. In October, she received the Jean'ne M. Shreeve NSF EPSCoR Research Excellence Award; and in November she was named a 2017 Fellow of the American Association of the Advancement of Science (AAAS), a prestigious recognition from the world's largest general scientific society.

Waits joined the faculty at U of I in 1997, but her passion for science and carnivorous animals began when she was growing up in rural Georgia.

"I always knew I wanted to be a scientist. I was just always so fascinated by the natural world — turning over rocks to see what was under them."

She was particularly in awe of Eugenie Clark, the "Shark Lady," a famed marine biologist whose shark documentaries often appeared on television and in National Geographic. Then the young Waits got ahold of a biography of Clark and learned that she had a doctoral degree, and her path was set.

"I was growing up in rural Georgia. My parents were accountants. I didn't know anyone with a Ph.D.," Waits said. "But Eugenie Clark had a Ph.D."

In high school, Waits was introduced to genetics, and she earned her bachelor's in the subject in 1991 from the University of Georgia in Athens.
"I always knew I wanted to be a scientist, I was just always so fascinated by the natural world — turning over rocks to see what was under them."
She continued working toward her doctorate and began studying human genetics at the University of Utah in Salt Lake City. Her love of animals collided with her academics when she joined a research project looking for a geneticist to study the bear population in Yellowstone National Park.

"I didn't really know what a grizzly bear was," Waits said. After a year studying bears but also continuing her human genetics work, her advisor sat her down and told her it was time to make a choice.

"I said, well, if I went with reasoning and listening to my parents who are worried about me getting a job — I'd stick with human genetics. But if I go with my heart, I'll go with this wildlife genetics," she said. Her advisor's response: "You need to go with your heart. Follow your passion."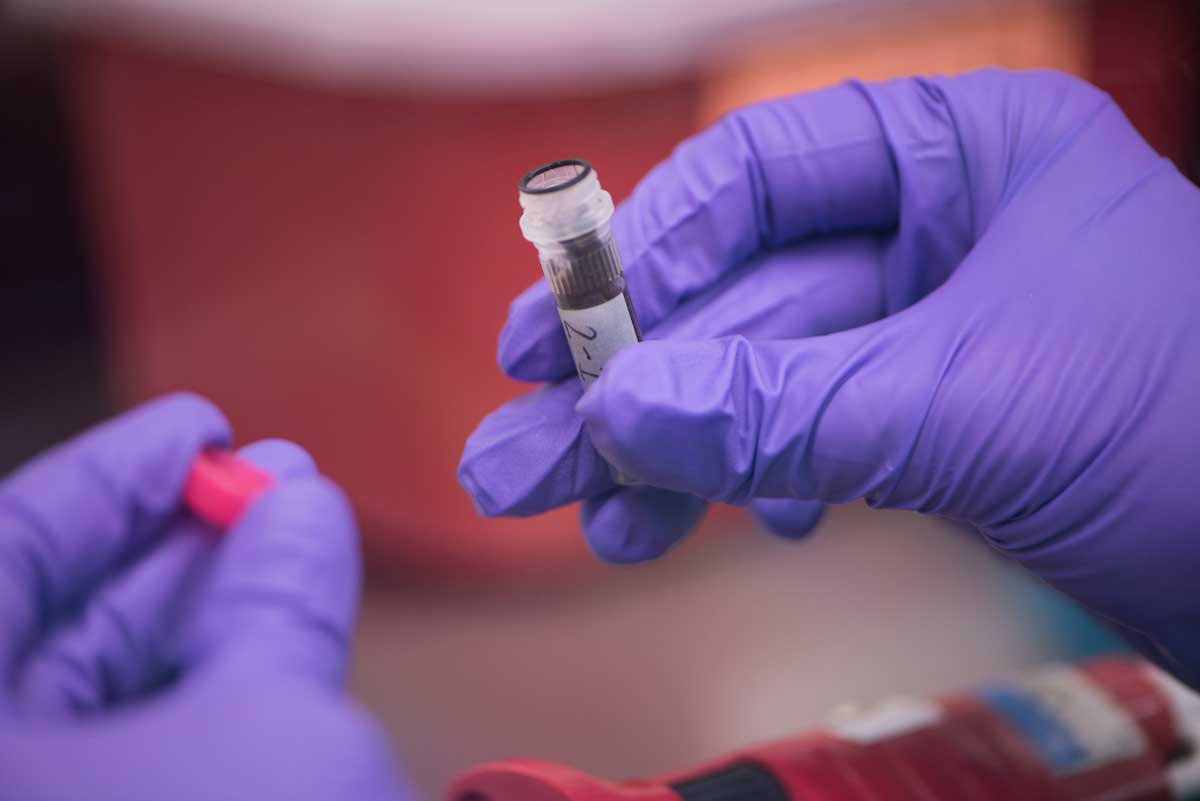 Sharing the Science
Following that passion has taken Waits on a 20-year-career that has spanned four continents. Now the head of the Department of Fish and Wildlife Sciences and leader of the Fishery Resources and Wildlife Resources programs, Waits has studied grizzly bears in Glacier and Yellowstone national parks, red wolves in North Carolina, pygmy rabbits in Washington, Andean bears in Ecuador, tigers in Nepal, brown and black bears in Alaska, and gray wolves in Idaho, among other species.
She's also passionate about sharing the science Waits has had such a critical role in developing. She's the co-author on the text "Landscape Genetics; Concepts, Methods, Applications," published in 2015 by Wiley-Blackwell.
Landscape genetics is a new discipline, and researchers at U of I are leading the way. It combines knowledge from geneticists like Waits with geographers and spatial and landscape ecologists, who study changes in landscape and habitat and global changes. Her partners include U of I's Lee Vierling, head of the Department of Natural Resources and Society, as well as Ray Dezzani, a professor geography in the College of Science.
"One of the things I'm able to do at this university is enhance my research through integrating it with my teaching. This course is a great example."
U of I is offering a new graduate-level course to explore ideas around landscape ecology and how the chopping up of land masses with roads and cities changes animal behavior and populations. Waits has worked with projects trying to build biological corridors that offer large uninterrupted spaces, such as from Yellowstone to the Yukon, and another to join Mexico and northern South America. The research team received a grant from the National Center for Ecological Analysis and Synthesis to develop an interdisciplinary course studying landscape genetics.

This spring will be the sixth time the course is offered. It features nine to 10 instructors around the globe teaching a two-hour live online course once a week. The course has reached over 1,000 people, Waits said, and trains students to work in interdisciplinary teams in a global research environment.

"One of the things I'm able to do at this university is enhance my research through integrating it with my teaching. This course is a great example," Waits said. "To teach it, I've had to learn a lot. And through teaching it, I end up producing publications, partly on the teaching model but also on the research that students do within the class.

"That's a cool thing that I feel I've accomplished: Building a new research area, but also a teaching model that makes it possible to do that research."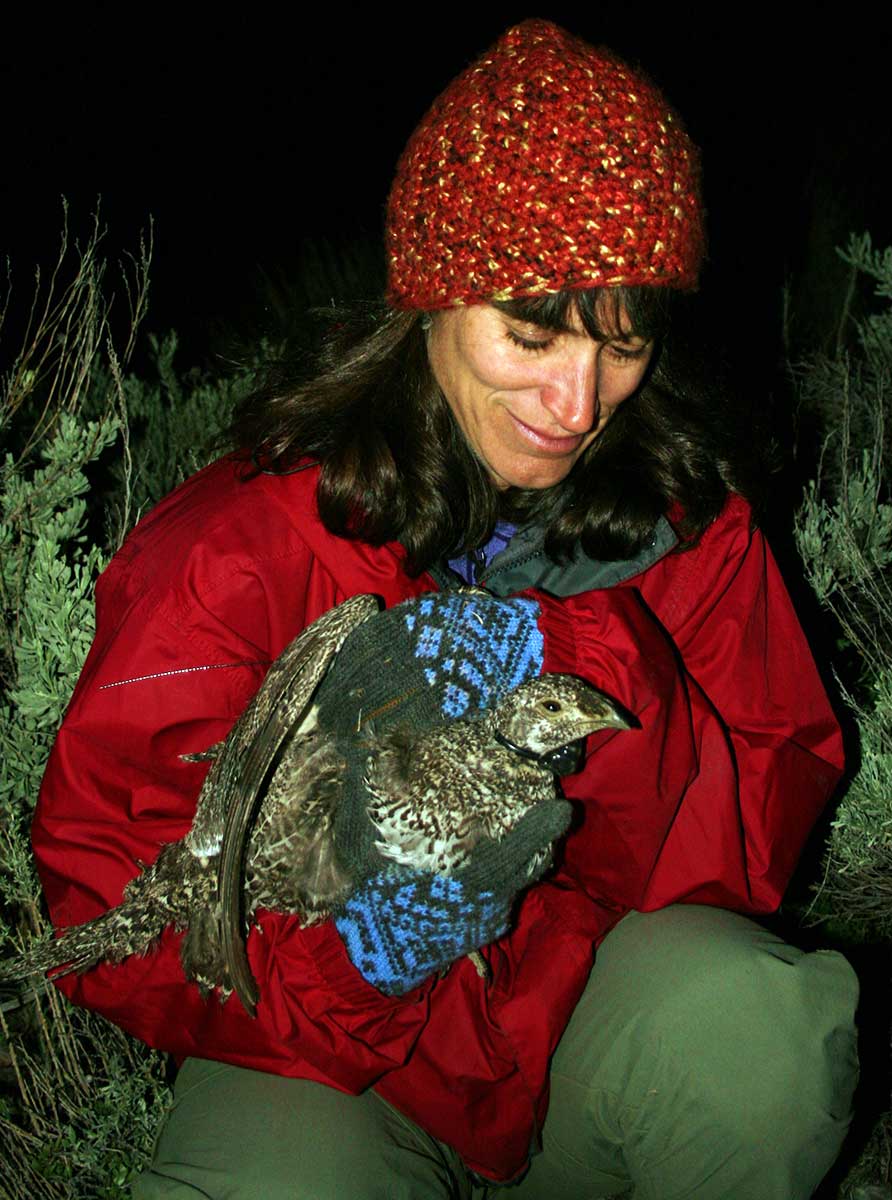 Still Learning
A common thread through Waits' career is her desire to not only teach others, but continue learning herself. She credits Distinguished Professor Sanford Eigenbrode and Distinguished Professor Nilsa Bosque-Perez, as well as other faculty in the College of Agricultural and Life Sciences, with teaching her a lot during a 12-year collaborative research project studying biodiversity and agricultural production in Costa Rica.
"We need to find out how to balance agricultural production with biodiversity. How can farmers do different things to maintain habitat and corridors within their landscapes?" Waits said. "How do we balance the needs of people and the needs of maintaining natural systems that are also providing important services for humans?"
"How do we balance the needs of people and the needs of maintaining natural systems that are also providing important services for humans?"
That project also helped her learn Spanish and grow her interest in international research. Next up, she wants to return to Ecuador and study bats on the Galapagos Islands, which haven't been studied by a geneticist, she said. She's also hoping to return to Nepal, where one of her grad students in studying red pandas for the World Wildlife Fund.
She also remains heavily involved in a project to reintroduce pygmy rabbits in the Columbia Basin in Washington.
"It's a project I'm really excited about, because I've been on the team doing research from the beginning," she said. She takes undergraduate students to help with a winter population survey where they search for occupied burrows and collect fecal pellets so they can track the DNA of the animals to estimate population size and determine if they are reproducing in the wild.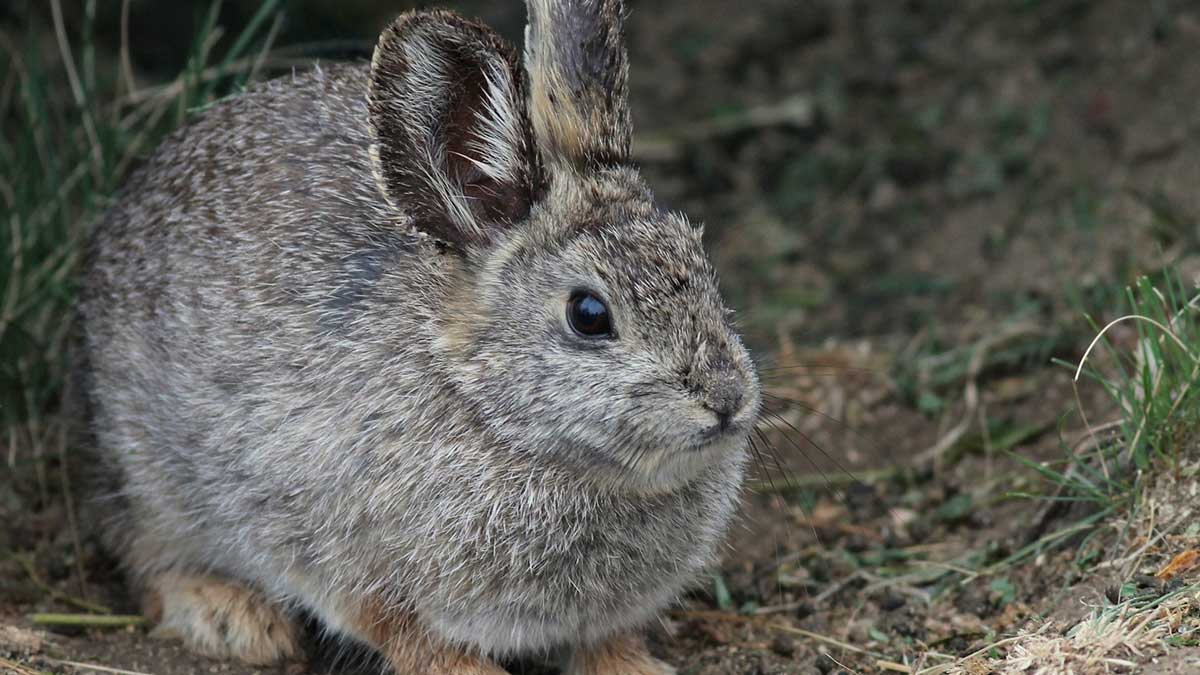 An Evolving Field
Since first beginning her career in wildlife genetics, Waits has seen the technology evolve rapidly.

"Twenty years ago, we were just starting to develop techniques that allowed us to do something useful with the amount of DNA we could get from saliva and fecal samples," she said. "Twenty-five years ago, there wasn't too much that geneticists could have done to be helpful to a wildlife biologist. But now, we're able to answer questions that you can't answer any other way."

The perfection of DNA techniques has made population monitoring and counting more efficient. New techniques can analyze a water sample and determine all the organisms that had contact with that water sample. It can be used to detect invasive species, or find out what mosquitos are feeding on by analyzing the insect's blood.

"The technology has changed so much," she said.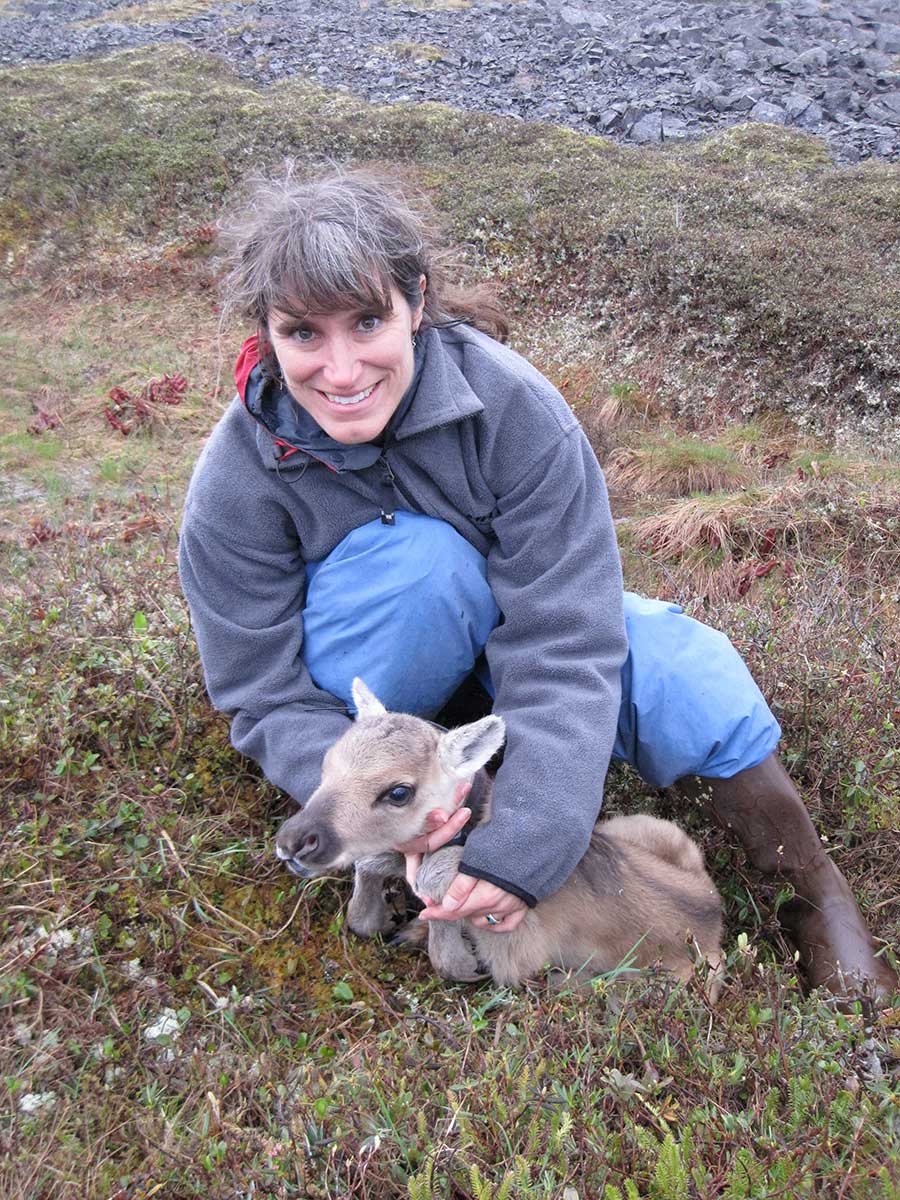 Article by Savannah Tranchell, University Communications and Marketing