The Costa Rican Wild Cat Connection
Global Conservation Organization Panthera Collaborates with U of I for Wildlife Science Education
Roberto Salom-Perez knows a beach in Costa Rica where jaguars come to feast on sea turtles. The normally shy, solitary animals become so full, they will sleep out in the open and even tolerate other cats in their vicinity.
"Every single time, I learn different things about wild cats. It never ceases to amaze me how complicated they are and what they can do," said Salom-Perez.
Salom-Perez first became fascinated by big cats watching wildlife documentaries as a young boy growing up in Costa Rica. Now, he is helping to conserve them as the Costa Rica country director and Mesoamerica Coordinator for Panthera, a global wild cat conservation organization – and as a doctoral candidate at University of Idaho.
Salom-Perez decided to attend U of I's College of Natural Resources partly because of the recommendation of his mentor, Howard Quigley Ph.D. '88, who oversees Panthera's scientific work around the world as its conservation science executive director. Quigley also leads Panthera's jaguar program.
When they first met 10 years ago, Quigley was impressed by Salom-Perez's leadership skills and said he had the kind of organization and thought process that makes for a good scientist. "I saw he had the right stuff and University of Idaho really is the right place for him," he said. "It isn't just because I am an alum. It all comes back to the fact that the University of Idaho has a reputation of maintaining a comprehensive and progressive College of Natural Resources, especially in the wildlife field. There have always been stand-out faculty there, and that's complemented by additional support systems in natural sciences."
"Every single time, I learn different things about wild cats. It never ceases to amaze me how complicated they are and what they can do."Roberto Salom-Perez, doctoral candidate, College of Natural Resources
Another critical piece for Salom-Perez was the U of I CATIE partnership (Centro Agronómico Tropical de Investigación y Enseñanza). This agreement allows doctoral students to study in both the U.S. and Costa Rica and obtain a joint doctorate. For Salom-Perez, that meant he was able to conduct the majority of his studies in his home country while still working with U of I researchers such as his advising professor Lisette Waits.
"It is really the best of both worlds," he said.
Salom-Perez's research also complements his conservation work at Panthera. As part of his dissertation, he is studying the genetic diversity of ocelots as well as the movement of large and medium-sized mammals in general through a critical corridor in the Central American tropics. Wild cats and other animals are facing big impacts on their habitat in this area from deforestation, agriculture, cattle ranching and the recent construction of a massive hydroelectric dam in Costa Rica, the biggest in all of Central America.
"Costa Rica is kind of a funnel between North and South America," said Salom-Perez. "The area is so small that every single acre of forest is critical. If we lose this corridor, we're going to lose the connection that species have had for thousands of years."
Salom-Perez's scientific education is important for his employer. Quigley said that Panthera wants to ensure they have top-notch scientists, and to do that, they are working to build long-term relationships with select universities around the world, including University of Idaho.
"We are starting to focus on collaborating with just a few institutions in a few countries that we feel are nurturing great scientific education," he said. "We want to make it a win-win for both us and the university."
Studying Pumas and Bobcats on the Olympic Peninsula
The Interstate 5 corridor is threatening to cut off wild cat traffic on Washington's Olympic Peninsula. Panthera, in partnership with the Lower Elwha Klallam Tribe, is embarking on a project to study and conserve the peninsula's pumas and bobcats. As part of this effort, CNR graduate student Cameron Macias, a Lower Elwha Klallam tribal member, is conducting research analyzing puma and bobcat genetic samples. She recently received a Kaplan Graduate Grant from Panthera which will help support her studies.
Photo cutline: Cameron Macias '04, front right, reviews data with Kim Sager-Fradkin, wildlife program manager for the Lower Elwha Klallam Tribe, and Mark Elbroch, director of Panthera's puma program.
RELATED LINKS
College of Natural Resources
Department of Fish and Wildlife Sciences
CATIE - Costa Rica Partnership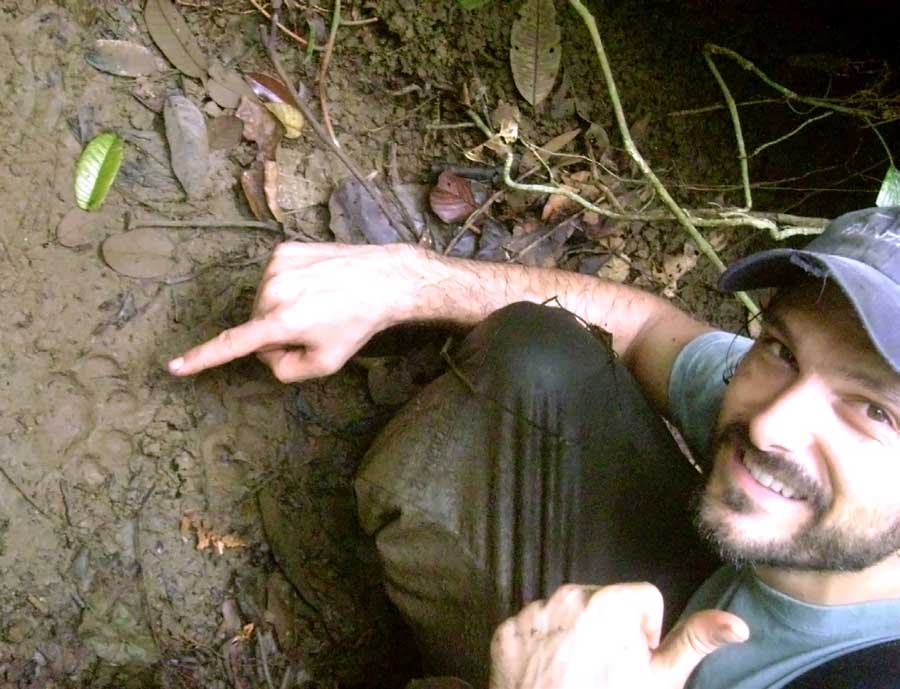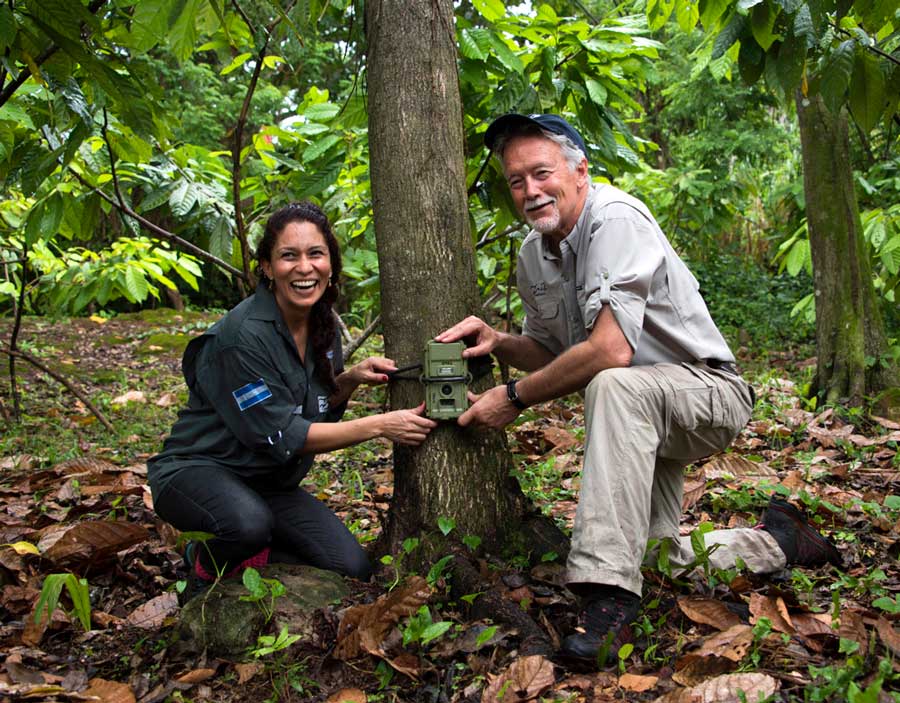 Article by Sara Zaske, College of Natural Resources
Published in Winter 2019-20 CNR Magazine