CLASS Notes, December 12, 2017
Colleagues,
Every year, it seems like the semesters move a little bit more quickly. August started with so much excitement – students moving in, the Vandal Marching Band practicing on the Admin lawn and alumnus David Vobora inspiring us all at Convocation. Then, I blinked and we were mid-semester and blinked again, and we're now wrapping up another term.
Even though the last four months have gone quickly, a lot of change happened in that time. Some of it has been easy and some has been more challenging. What remains constant is our dedication to student success and achievement. At the end of the day, that's what it's all about. I was reminded of this once again on Saturday as I shook hands with each of our new graduates (we welcomed 140 new CLASS alumni!). So much excitement surrounds Commencement – from the students, their families and the community. I hope you were able to come to this year's event and see the smiles and the joy on everyone's faces. What we do changes people's lives. We are doing a great job at it. Let's move into spring exploring ways to make 'great' even better.
Before then, please take some time over the winter break to rest and enjoy the company of your friends and family. Recharge yourself, so that we all may welcome a new semester in January with enthusiasm for our research, teaching, collaboration and service. There are many exciting things coming next semester, and I look forward to experiencing them with each of you.
On a final, and most important note, please accept my thanks for all the incredible work that you do. It never fails to amaze me how many caring and committed professionals work in our college. Even with the challenges this semester, I have been so proud to see the passion and compassion that you have for our college and colleagues. Thank you for all that you do to make our community stronger.
Wishing a healthy and happy holiday season from my family – Vickie, Bethany, Emily and me – to yours.
Andy
https://www.sqigwts.org/
Rodney Frey Honored by Coeur d'Alene Tribe
The Natural Resources Department of the Coeur d'Alene Tribe hosted a celebration last week for Rodney Frey, professor of ethnography, acknowledging Frey's pending retirement from U of I and the collaborative work done with the tribe over the last 28 years. Some of the projects he worked on with the tribe included incorporating Schitsu'umsh oral literature and history into the Coeur d'Alene School District's elementary schools, developing the DeSmet Center for Higher Education (1992-98) with Lewis-Clark State College, creating an interactive virtual world module (sqigwts.org) demonstrating the importance of indigenous knowledge in addressing climate change, and multiple experiences bringing U of I students to their community to engage and learn from the tribe. Much of this relationship is highlighted in Frey's recent book "Carry Forth the Stories: An Ethnographer's Journey into Native Oral Tradition" (WSU Press, 2017).
---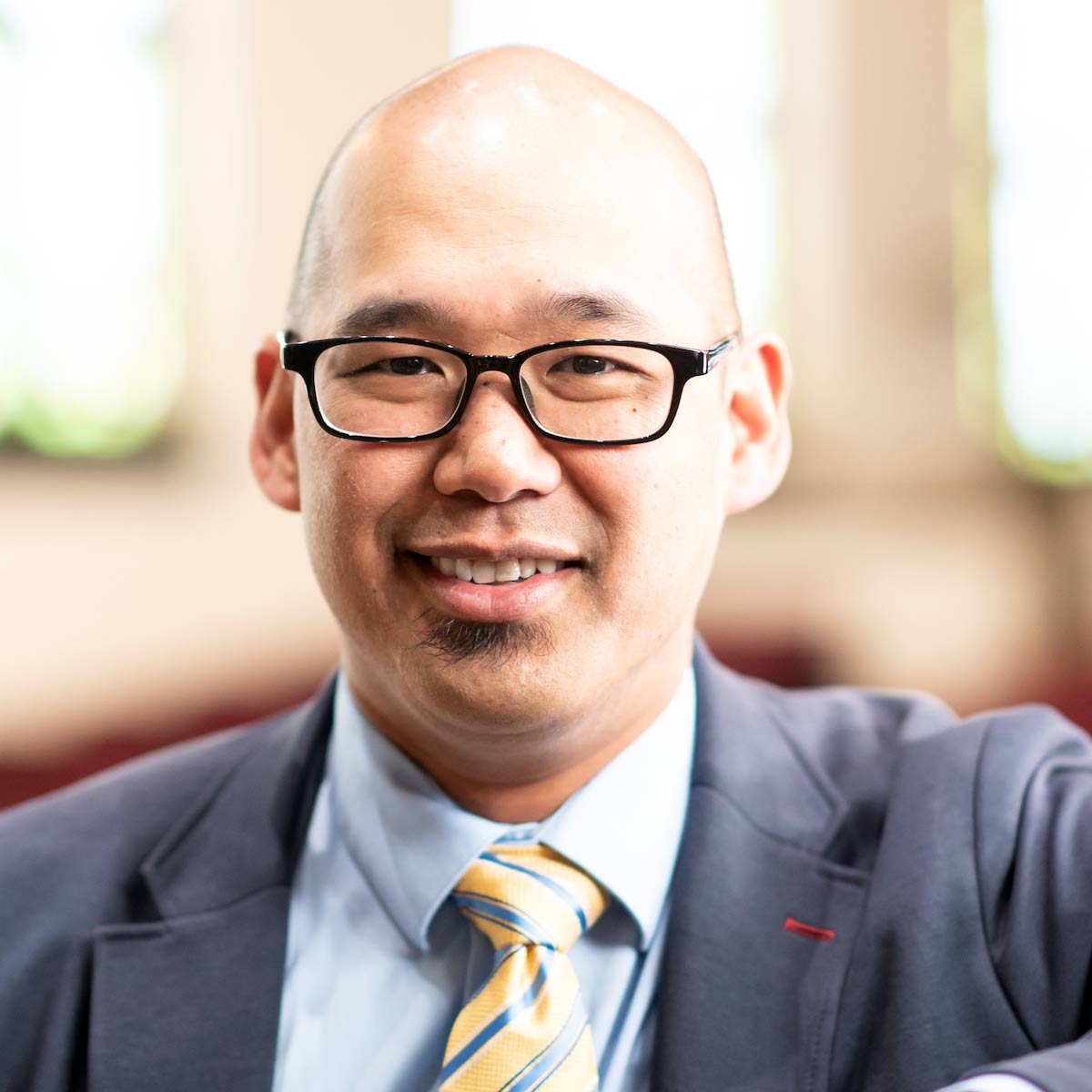 De Pedro Named Steinway & Sons 2017 Top Teacher Recipient
Jovanni-Rey de Pedro, assistant professor of piano and piano pedagogy in the Lionel Hampton School of Music, was named a recipient of the Steinway & Sons 2017 Top Teacher Award. This annual recognition honors outstanding instruction and leadership in piano education. De Pedro will be presented with his award during his Feb. 3, 2018 recital at the Steinway Gallery of Spokane.
---
Jodie Nicotra Releases New Book
The Department of English and the University of Idaho Library helped celebrate Jodie Nicotra's new book, "Becoming Rhetorical: Analyzing and Composing in a Multimedia World," last week. This new book gives composition students the tools to become more dynamic, powerful communicators, attuned to the energy of rhetoric, and includes assignment options in written, visual, and multimodal formats. Nicotra's book will be available through retailers in January 2018.
---
Call for #MeToo Stories
Denise Bennett, assistant professor of journalism and mass media, invites participants to share their #MeToo stories for a short documentary about local women's issues to screen at the U of I Women's Center's annual LunaFest Women's Film Festival. Please call 208-310-0334 or email deniseb@uidaho.edu to schedule a video interview if you are interested.
Announcements
Seven CLASS Summer Research Grants Awarded
The College of Letters, Arts and Social Sciences has named the awardees of its 2018 CLASS Summer Research Grants. These grants support tenure-track and tenured faculty in the creation of a sustainable research or creative project. The recipients are:
Erin James, Department of English. Project title: Narrative in the Anthropocene
Michael Overton, Department of Politics and Philosophy. Project title: Understanding Citizen Satisfaction in Local Governments: An Exploration of Social Media and Traditional Survey Methods
Clarissa Richardson, Department of Psychology and Communication Studies. Project title:

Thriving through Relationships: Older Adults Use of Social Support during Stressful Daily Life Events
Javier Rodriguez, Lionel Hampton School of Music. Project title: Post-Haste Reed Duo Album Recording
Dilshani Sarathchandra, Department of Sociology and Anthropology. Project title:

Self-Correction through Retraction: Impacts on Science and the Publics-Science Relations
Bal Krishna Sharma, Department of English. Project title: English, Development, and Neo-colonialism in the Context of Voluntourism
Vanessa Sielert, Lionel Hampton School of Music. Project title: duality recording
Congratulations to all the recipients and a special thank you to the summer research grant review committee – Graham Hubbs, Rachel Halverson, Scott Slovic, Diane Kelly-Riley and Dean Andrew Kersten.
CLASS Awards FY19 Key Grants Supporting Undergraduate Collaborative Research
The College of Letters, Arts and Social Sciences has named the awardees of its FY19 CLASS Undergraduate Collaborative Research Key Grants. These grants are designed to encourage collaboration between CLASS faculty and undergraduate students on scholarly or creative projects. The recipients are:
Denise Bennett, School Journalism and Mass Media and Keegan Lawler, student, Department of English. Project title: American Queer: A Digital Library of LGBTQIA+ Literature
Kristin Haltinner, Department of Sociology and Anthropology and Leanna Keleher, student, Department of Sociology and Anthropology. Project title: Understanding and Healing from Birth Trauma
Florian Justwan, Department of Politics and Philosophy and students Emma Carson and Jordan Kizer, Department of Politics and Philosophy. Project title: The Effects of Media Exposure and Media Content on Vaccination Attitudes
Congratulations to all the recipients and a special thank you to the key grant review committee – Torrey Lawrence, Kristine Levan, Bill Smith and Diane Kelly-Riley.
19 CLASS Students Receive Alumni Excellence Awards
On Friday, December 8, 19 students from the College of Letters, Arts and Social Sciences were honored with an Alumni Award for Excellence. This is award is given by the University of Idaho Alumni Association to undergraduate seniors, graduate students and law students who have achieved outstanding academic success and have demonstrated career and professional preparation; campus and community leadership and involvement, or are leaders in the classroom, laboratory, campus and community. CLASS students made up 38% of the total award recipients. Congratulations to:
Amy Agenbroad, international studies & finance
Shannon Dryden, English
Emma Scott, international studies & anthropology
Shanti Friedman, Spanish & studio art
Kimberly Gerken, international studies & political science
Rachel Goodman, political science, Spanish, & international studies
Zachary Lien, international studies & political science
Cami Nichols, international studies
McKenzie MacDonald, economics & political science
Graham Zickefoose, international studies & Spanish
Jessica Matsaw, sociology
Senna Pankopf, Spanish & international studies
Samantha Roberts, Spanish & microbiology
Olivia Baggerly, broadcasting & digital media
Lauren Westerfield, English
Suraj Thapa, economics
Briggs Jackson, international studies, political science & economics
Catherine Yenne, international studies, political science & French
Maria Soledad Horta Vorse, modern language business
And, congratulations to the twelve CLASS faculty members selected to accompany these students to the celebration as honored faculty mentors.
University Awards for Excellence Nominations Now Open
Nominations for the University Awards for Excellence for 2018 are now open. Visit the Faculty and Staff Resources website for deadline and nomination information, and to nominate a colleague. For questions, contact Joana Espinoza in the Provost's Office at jespinoza@uidaho.edu or at 208-885-7941.
Update Your Salutations with AIS
Several faculty have expressed the desire to have their salutation information updated to reflect their academic titles when they receive university mailings. Currently, the default salutations are based on Mr. or Ms. classifications in Banner. You can update your preferred salutation information by sending an email to advserv@uidaho.edu with that information (i.e. Dr.). Please note that this will ONLY update mailings whose list is run through advancement. Mailings from organizations like HR, payroll, etc. will continue to use your legal name.
Senior Zach Lien Finalist for 2018 Rhodes Scholar
University of Idaho international studies and political science major Zachary Lien interviewed as a finalist for the Class of 2018 Rhodes Scholars by the University of Oxford Rhodes Trust in Seattle in November. Read the full article here.
---
Multifactor Authentication Walk-in Assistance
Open to Students, Faculty and Staff
Mon., Jan 8, 2018 8:30 a.m. – 11:30 a.m., Commons – Panorama Room (4th Fl.)
Tues., Jan 23, 2018 1 – 4 p.m., Commons – Panorama Room (4th Fl.)
Wed., Jan 24, 2018 8:30 – 11:30 a.m., Commons – Panorama Room (4th Fl.)
Security Team and STC will be available at each session to assist with multifactor enrollment. Bring your phone or tablet.
Questions about these events contact Jane Cox, jmcox@uidaho.edu, 208-885-7233
Martin Forum: U.S. Diplomacy in the Middle East
Wednesday, February 7, 6:30 p.m. in the University Auditorium. Ambassador Maura Connelly will present this Martin Forum on U.S. Diplomacy in the Middle East.
Spring 2018 Creative and Research Activity Mixers Scheduled for the IRIC Atrium
Visual and Creative Performance featuring Jesse Dreikosen, Theater; Mike McGriff, English, Tuesday, February 27 from 3:30-5:30 p.m.
Publication featuring Matthew Amato Fox, History and Javier Rodriguez, Lionel Hampton School of Music, Thursday, April 5 from 3:30-5:30 p.m.
Refreshments will be served!
2018 Hemingway Festival
Save the date for the University of Idaho Hemingway Festival – March 1-3, 2018.
Academic Dates and Deadlines
December 15: Deadline to submit grades for incompletes given in spring or summer 2017
December 18: Deadline to add or drop winter classes without a "W"
December 19: Fall final grades due by noon