January 2019 Newsletter
Fall 2018 Chair's Letter
At the midpoint of the academic year, I would like to share with you several of the research projects and initiatives going on in the Department of Sociology and Anthropology.
Even as a multi-disciplinary department, several common themes have emerged in our faculty research. These themes include an obligation to upholding justice for all members of the population, an understanding of intersectionalities (the interconnected nature of categories such as race, class and gender) in describing social phenomena, and a commitment to a better understanding of our local communities with the intent of making them better. Importantly, faculty are engaging our undergraduate students in this work.
This year, our department has undergone some exciting changes and important transitions. One such change includes welcoming new faculty member Kat Eichner to our anthropology program. As a historical archaeologist, her research examines racial identities on military bases. Please join me in welcoming Eichner to our faculty.
A distinguishing aspect of our faculty is our engagement of students in activities outside of the classroom. Of particular note in this area, Omi Hodwitz piloted the Inside Out prison exchange program with University of Idaho students and inmates at the Idaho Correctional Institution in Orofino. This program facilitates education and dialog between college students and incarcerated students over the course of a semester. Through this program, Hodwitz has brought the promise of a transformative education to the incarcerated, while forging ties between our students and criminal justice institutions in the state. In addition, our faculty continue to direct important experiential learning initiatives that range from studies in London to internships and practicums. Read more about these opportunities in the newsletter below.
Hodwitz is not the only faculty member to offer cutting edge research this semester. Many members of the department of been engaging in innovative projects. Their research ranges from deviance to osteology (the study of the structure and function of the skeleton), artificial intelligence to the local impacts of poverty. Debb Thorne's research on debt and bankruptcy among older Americans has been featured in several prominent news stories. This research demonstrates the life-cycle effects of debt on Americans and troubling trends in elder bankruptcy. Kristin Haltinner and Dilshani Sarathchandra have also embarked on timely research examining the sociological aspects of climate change. This project, which also includes a course on the topic, demonstrates the importance of sociology in considering resistance and denial of scientific fact.
Lastly, I would like to recognize our emeritus faculty, who continue to receive recognition for their scholarship and still contribute to their disciplines long after retirement. Rodney Frey has continued to win acclaim for his book "Carry Forth the Stories." What an amazing capstone on prolific career. Almost a decade into his retirement, Eric Jensen has also continued important scholarship on the regulation of cannabis in the Palouse region.
I thank all of our faculty in making this a unique department who does work that matters to the community we all live in.
Brian Wolf
Associate Professor and Chair, Department of Sociology and Anthropology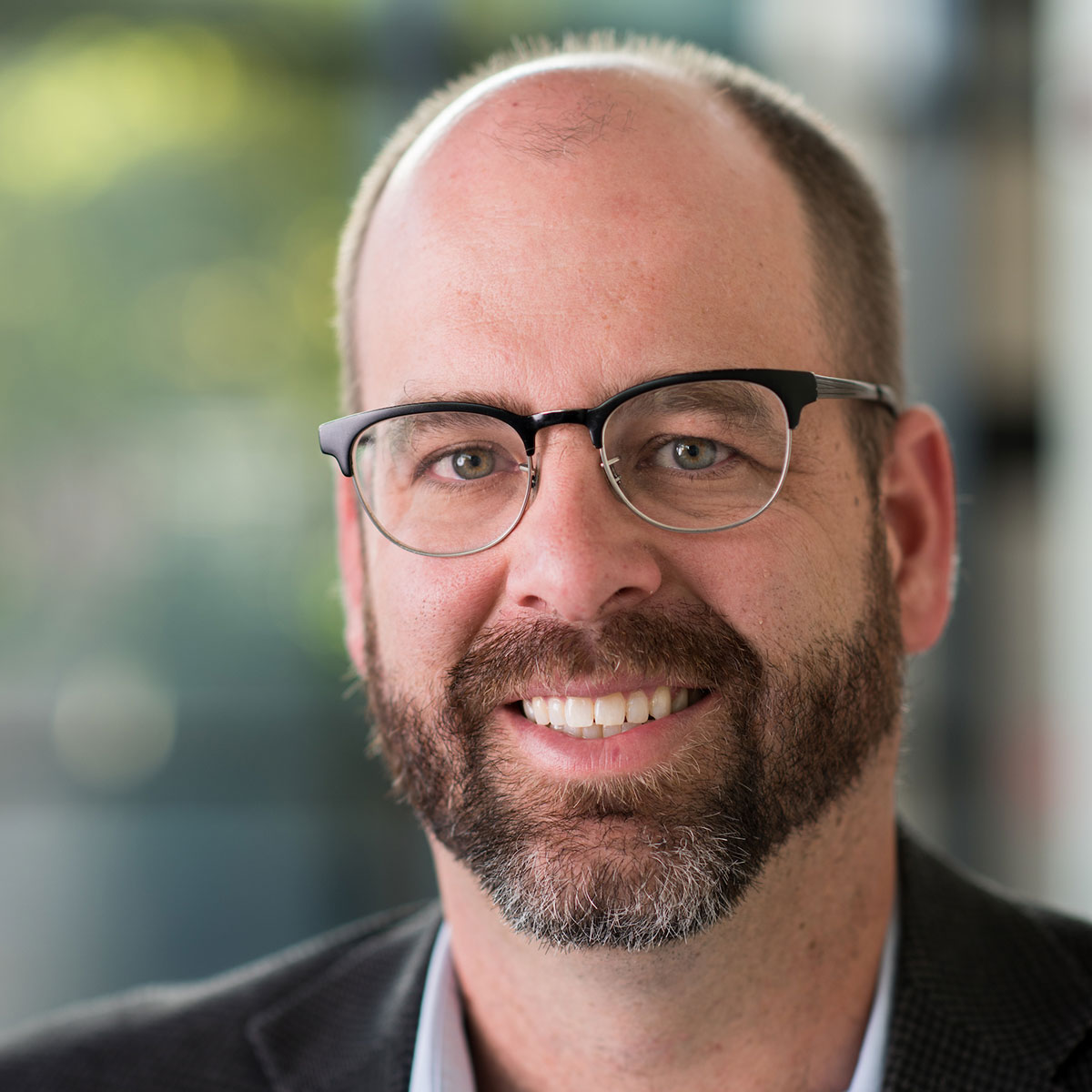 New Anthropology Faculty: Katrina Eichner
By Jonathan Moon, M.A. anthropology student
New anthropology faculty member Katrina Eichner is coming to the University of Idaho from UC Berkeley where she earned her doctorate in anthropology with an emphasis in historical archaeology and gender studies, but her interest and experience with archaeology go back even farther. She credits Mary Beaudry's course Historical Archaeology as the moment it clicked that historical archaeology is what she wanted to do. Before she entered her Ph.D. program, Eichner had been a part of six field projects. These field schools were located in South America and the Caribbean — including such lovely locations as Ecuador (twice), Peru, Montserrat and Antigua (twice). During her first field school, she gained experience studying small ceramic bowls that contained llipta, a lime and ash mixture used by coca users who chewed the leaves to feel the effect of the plant. Field school experiences in the Caribbean also helped guide Eichner to ideas about colonialism and diaspora movements; the sites were often former British plantation and naval sites inhabited by both European colonists and enslaved Africans from around the Caribbean and Africa. Her interest deepened to focus on concepts of identity and the practices and performances used with them.
Not only did she attend a half dozen field schools before her graduate program, but she also had the opportunity to intern with the BLM in Washington DC as the assistant to the National Curator and NAGPRA Coordinator. Her appointment happened to fall during the 20th anniversary of NAGPRA, so she was kept busy in the effort to finish long-running projects which had fallen by the wayside. She also worked with several museums as part of the museum compliance program. It was also at this time Eichner learned about the current curation crisis, which is something she finds at the forefront of her mind when she is in the field recovering artifacts.
Eichner's interest in the coca kits of the Caribbean lead Professor Beaudry to direct her to a project focus on a legacy collection of glass syringes recovered from a brothel excavated during Boston's Big Dig. The syringes were originally thought to be connected with opioid use, but through her research Eichner determined they were actually douching syringes used for feminine hygiene. The particular syringes were pioneering technology from a time when the question was not which feminine hygiene product to use, but whether to use one at all. Her undergraduate research on concepts of identity, particularly gender and sexuality, informed Eichner's later dissertation research. Focused on the late 19th century military site of Fort Davis, Texas, Eichner's dissertation looked at the material remains of a neighborhood occupied by black women employed by the military as laundresses. These women did not fit easily into any conscribed category and as such could have been lost to history. Her work showed they not only labored as military employees but were key players in the Black racial uplift movement. Their families held a middle class status in similar ways as the Army officers. To Eichner, the laundresses personify the real American frontier experience rather than the mythologized one of high school history lessons.
Eichner is a teacher first, and she strives to give students the tools to engage in their own discoveries of the past. She not only is excited to teach here at the University of Idaho but is also a vocal advocate of having localized field schools. Eichner believes localized field schools can greatly decrease the financial costs to students while offering them an invaluable learning experience. She feels diversity is key to growth in the discipline, and she hopes inexpensive field schools can open up the experience to many students from various underrepresented backgrounds. Eichner has proven her tenacity throughout her years as a student and in the field, and now she brings it to the University of Idaho.
Key Grant to Support a New Collaborative Research Project on Social Dimensions of AI
By Dilshani Sarathchandra, assistant professor of sociology
Sam White, a third-year sociology major, and his advisor Dilshani Sarathchandra, assistant professor of sociology, were recently awarded a 2018-19 CLASS Undergraduate Collaborative Research Key Grant for a project that seeks to better understand integration of artificial intelligence (AI) in the open world.
Al has become an increasingly relevant and timely topic for researchers in the social sciences as directions for development and deployment includes larger social, economic and ethical implications. Related issues range from safety and accountability, bias and fairness, privacy and trustworthiness to user education.
As a first step on a larger project on AI and society, White and Sarathchandra will develop and validate a survey instrument to measure AI risk perceptions. The project seeks to examine factors that shape risk perceptions among AI experts and the general public. The researchers argue that explicating gaps in public and expert perceptions should inform decision-making processes of engineers, policy makers and other stakeholders as society continues to build increasingly advanced technical systems centered on AI.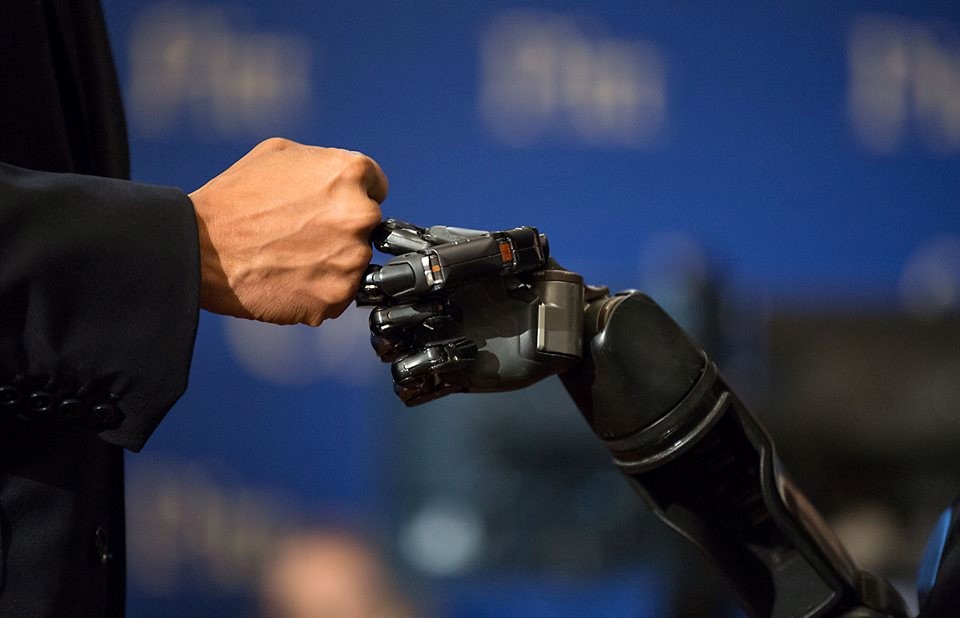 Inside Out
By Sarah Hagler, senior sociology student
Although the Inside Out program has been prevalent across the country for many years, the fall 2018 semester was the first time that an Inside Out course was taught in the state of Idaho. Led by Assistant Professor Omi Hodwitz, the class was composed of thirteen "inside" students serving time at the Idaho Correctional Institution in Orofino, Idaho, and ten "outside" students from the University of Idaho.
Every Thursday, the U of I students passed through the razor wire and made their way to the school within the correctional institution where the class was held. Throughout the semester, students examined Idaho's criminal justice system and theories that affect the field of criminology. Philosophical readings ranged from the founder of modern utilitarianism, Jeremy Bentham, to the treatise on inequality by Jean-Jacques Rousseau and everyone in between.
One unique component to this class was a "veil of ignorance" — the concept that all students were simply students in the class. There was no prejudgment, and personal information was not shared between students. Keeping classroom discussions on a professional student level kept an "us vs. them" mentality from occurring during class discussions.
Climate Change and Society
By Kristin Haltinner, professor of sociology
This spring, the Department of Sociology and Anthropology is offering a new course called "Climate Change and Society." Climate change is arguably one of the most serious problems facing the environment today. It is also an elevating controversy in the hands of politicians all over the world. Therefore, it is crucial that students at the University of Idaho have the opportunity to study this increasingly relevant scientific and political topic. Examining the debate about climate change through social science perspectives, this course introduces students to social, economic, political and cultural dimensions of climate change. It considers the global nature of climate change, its causes and effects and key issues related to climate change communication, adaptation and mitigation. Upon completion of the course, students will be able to identify several key sociological issues related to climate change (e.g. institutional and political responses, public opinions and skepticism, challenges to communication, role of emotions in climate change, potential avenues for mitigating negative effects).
Frey Honored for "Carry Forth the Stories"
By Rodney Frey, professor emeritus
"Carry Forth the Stories: An Ethnographer's Journey into Native Oral Tradition," written by Rodney Frey, professor emeritus of ethnography, received the Evans Handcart Award from the Mountain West Center at Utah State University for the best memoir of the year.
The book conveys the many insights and teachings from tribal elders and mentors over the last 40-plus years that have affected both Frey's professional and personal life.
"This is a well-written book that respectably treats the Native Americans and the significance of the oral tradition. Frey's autobiographical experiences are key as to how his work with indigenous storytelling has benefited and changed his life," one member of the five-member jury said. "This book is an attempt to open the door into a realm of thinking and communicating that is new to most readers. It's courageous to assume that mere print can reveal this different world. Frey is creative in taking many approaches to explaining this second level of reality."
"This award is as much an honoring of me as it is an acknowledgment that honors my elders," Frey said. "Ahókaashiile from the bottom of my heart to my teachers and mentors."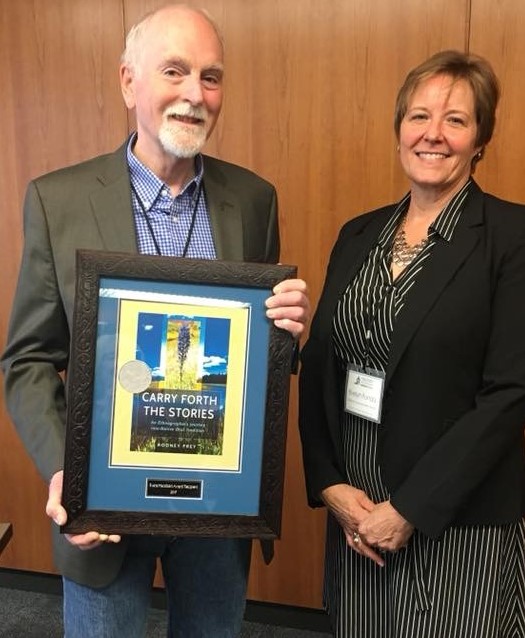 2018 Criminology Abroad: Netherlands
By Brian Wolf, associate professor and chair
In June 2018, eight Idaho criminology students accompanied Associate Professor Brian Wolf to the Netherlands for the 2018 Idaho Criminology Abroad program, an optional part of the sociology degree's criminology emphasis. The trip gave students an up-close examination of the Dutch approach to criminal justice and firsthand insight into international policing and court organizations. Students gained exposure to the international character of crime and crime control.
For the first half of the trip, the group spent several days in The Hague visiting national and international institutions of justice. Visits included trips to the International Criminal Court, the International Criminal Tribunal for the former Yugoslavia and other organizations that investigate and prosecute international crime. Students learned about security concerns specific to the Netherlands through visits to the National Coordinator for Security and Counterterrorism and National Rapporteur on Trafficking in Human Beings and Sexual Violence. Special attention (including a visit to the Humanity House) was given to the issue of refugees and international migration.
The second part of the trip took the group to Amsterdam, where students were exposed to varying perspectives on the policing and regulation of vice. This included a law enforcement guided tour of Amsterdam's famous red-light district and talks from officials who regulate the semi-legal cannabis trade in Amsterdam. While the Netherlands is known for a relaxed approach to vice, it has not technically legalized prostitution or cannabis use. Lately, the local governments have been acting to close or move a lot of the coffee shops (as marijuana dispensaries are called in the Netherlands) and brothels, arguing that they breed nuisance and more sinister levels of criminality. All of this feeds into a much larger, international debate about the normalization versus criminalization of so-called "vice crimes."
One highlight included a visit to a forensic investigation unit, where students reconstructed virtual crime scenes. Students also heard lectures from top Dutch scholars on the Dutch approach to the regulation of drugs, criminology and the topics of the sex trade and human trafficking. Lastly, students independently toured historical and cultural sites in Amsterdam, such as the national art gallery and Anne Frank House.
This was fourth year of Idaho Criminology Abroad and the first time in summer. In all, Wolf has organized or participated in seven study abroad programs. Since its inception, nearly 100 students have accompanied Wolf in his trips abroad. Associate Professor Joseph De Angelis will lead the next Idaho Criminology Abroad program to London during spring break in 2019.
2018 Criminology Abroad participants included Kyley Knudson, Jordan Mahar, Makenzie Mahoney, Eric Ortega, Hannah Reinholt, Caitlyn Robins, Josselyn Smith and Ashley Webb.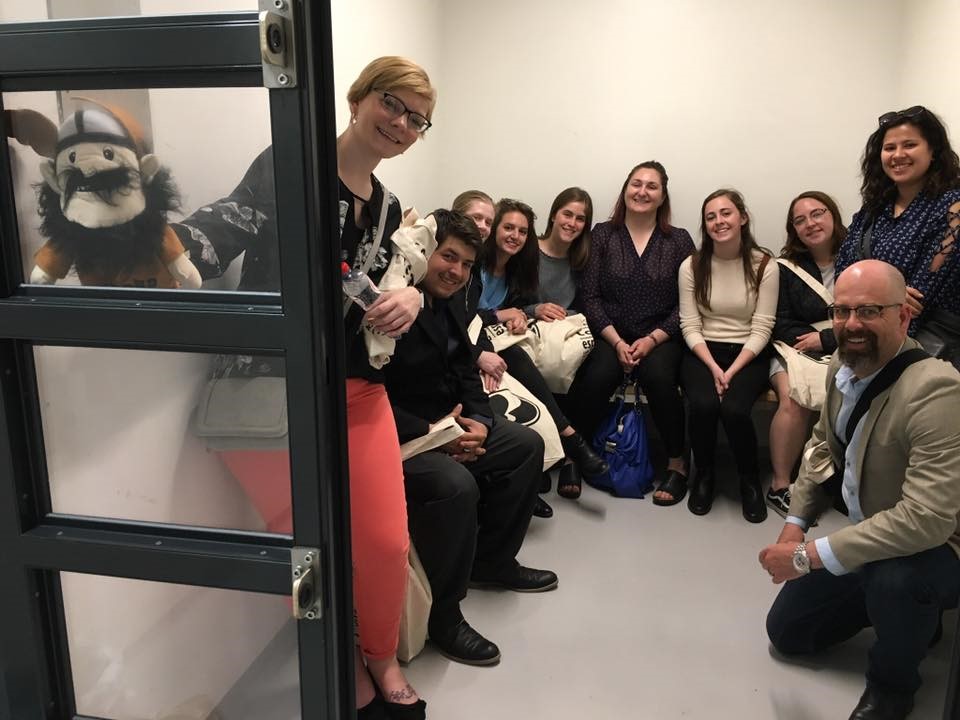 Deborah Thorne's Work Featured in The New York Times
By Christi Stone, administrative assistant
Associate Professor Deborah Thorne's latest research from the Consumer Bankruptcy Project (co-authored with Professor Bob Lawless and Professor Pamela Foohey of Illinois and Professor Katherine Porter of UC Irvine) was featured on the front page of The New York Times. This research examines the negative long-term effects of debt on Americans, specifically older Americans. With disappearing pensions, increasing medical expenses and too little savings, the number of over-65s filing for bankruptcy is three times what is was in 1991. However, this problem is not limited to the current 65 and older crowd: the next generation nearing retirement is also filing for bankruptcy in far greater numbers than in years past. Alarmingly, this trend does not show any signs of slowing. Thorne and her colleagues are using their research to help find a solution to this growing problem. Thorne also presented her findings at the Connecticut Bankruptcy Conference in October of this year.
Publications
Haltinner, Kristin. 2018. "Right-wing Ideologies and Ideological Diversity in the Tea Party." Sociological Quarterly. 59(3): 449-470. doi: 10.1080/00380253.2018.1479196
Haltinner, Kristin and Sarathchandra, Dilshani. 2018. "Climate Change Skepticism as a Psychological Coping Strategy." Sociology Compass. 12(6). doi: 10.1111/soc4.12586
Companion Piece: Haltinner, Kristin and Sarathchandra, Dilshani. 2018. "Teaching and Learning Guide for Climate Change Skepticism as a Psychological Coping Strategy." Sociology Compass, doi: 10.1111/soc4.12591,
Haltinner, Kristin. 2018. "Paving the Way for Trump" pages 130-144 in Trumping the Mainstream edited by L. Herman and J. Muldoon. New York: Routledge.
Haltinner, Kristin and Hogan, Jacqueline. 2018. "Comparing Cabals: The Role of Conspiracy Ideation in Right-Wing Populist Groups of the U.S. and U.K." in Populist Nationalism in the Americas and Europe edited by F. Lopez-Alves and D. Johnson. New York: Routledge.
Lavin-Loucks, Danielle & Levan, Kristine (2018). Identity, Discourse, and Rehabilitation in Parole Hearings in the United States. Journal of Prison Education and Reentry, 5(1): 18-40. Available at: https://scholarscompass.vcu.edu/jper/vol5/iss1/3/
Levan, Kristine (2018). "Look at the Flowers": Utilitarian Themes in the Post-Apocalypse. The Popular Culture Studies Journal, 6(2). Available at: http://mpcaaca.org/wp-content/uploads/2018/10/PopCultureJourn-Vol-6-2018-OCT-.jpg