Executive Shadow Program
Six students shadowed executives at companies as familiar as Starbucks and as far away as Chicago—all of whom employ Vandals—in spring 2018, and we're already planning the next round.
Explore a great company - past Executive Shadow sites include Micron, URM Stores, Fishers Technology, Starbucks and Kepler Group.
Trips will be 2-3 days over spring break. All expenses are paid.
Open to all CBE students.
Students will be asked to make a brief presentation about their experience to CBE faculty and/or advisors after they return to campus.
If you have questions or are interested in hosting a student, please contact Brian Mitchell at bdmitchell@uidaho.edu.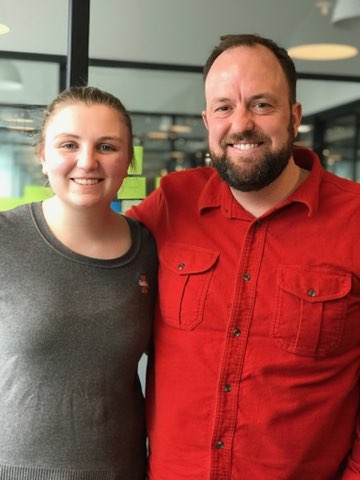 Applications for spring break 2019 are now closed. You will know the result of your application by mid-February.
"They want to make sure you understand what the company does. You're not just filing paperwork—you're as involved as the engineers."Mikayla Davenport, HR major, who shadowed executives at Micron in Boise