Webinar Series Recordings
Webinar Series Recordings
Presenter and committee biography
Previous
Next
John Bunker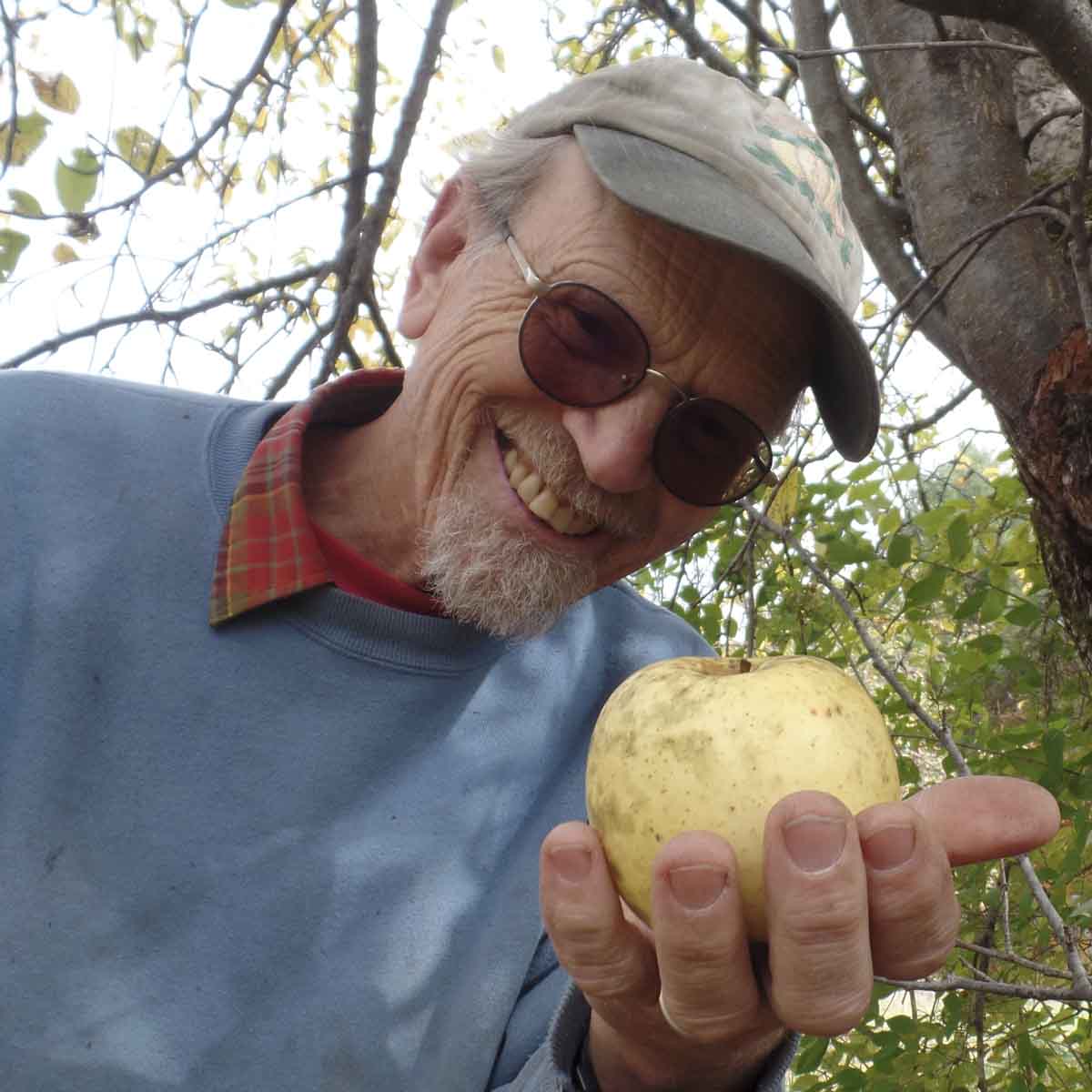 John Bunker is an apple historian, gardener and orchardist. In 1984 he started the cooperative mail-order nursery Fedco Trees. In 2012 he founded the Maine Heritage Orchard in Unity Maine. His recent book, "Apples and the Art of Detection" recounts his 40 years of tracking down, identifying and preserving rare apples. He lives with Cammy Watts on Superchilly Farm in Palermo Maine. To contact John or to learn more about John and Cammy's activities, go to outonalimbapples.com.
Gennaro Fazio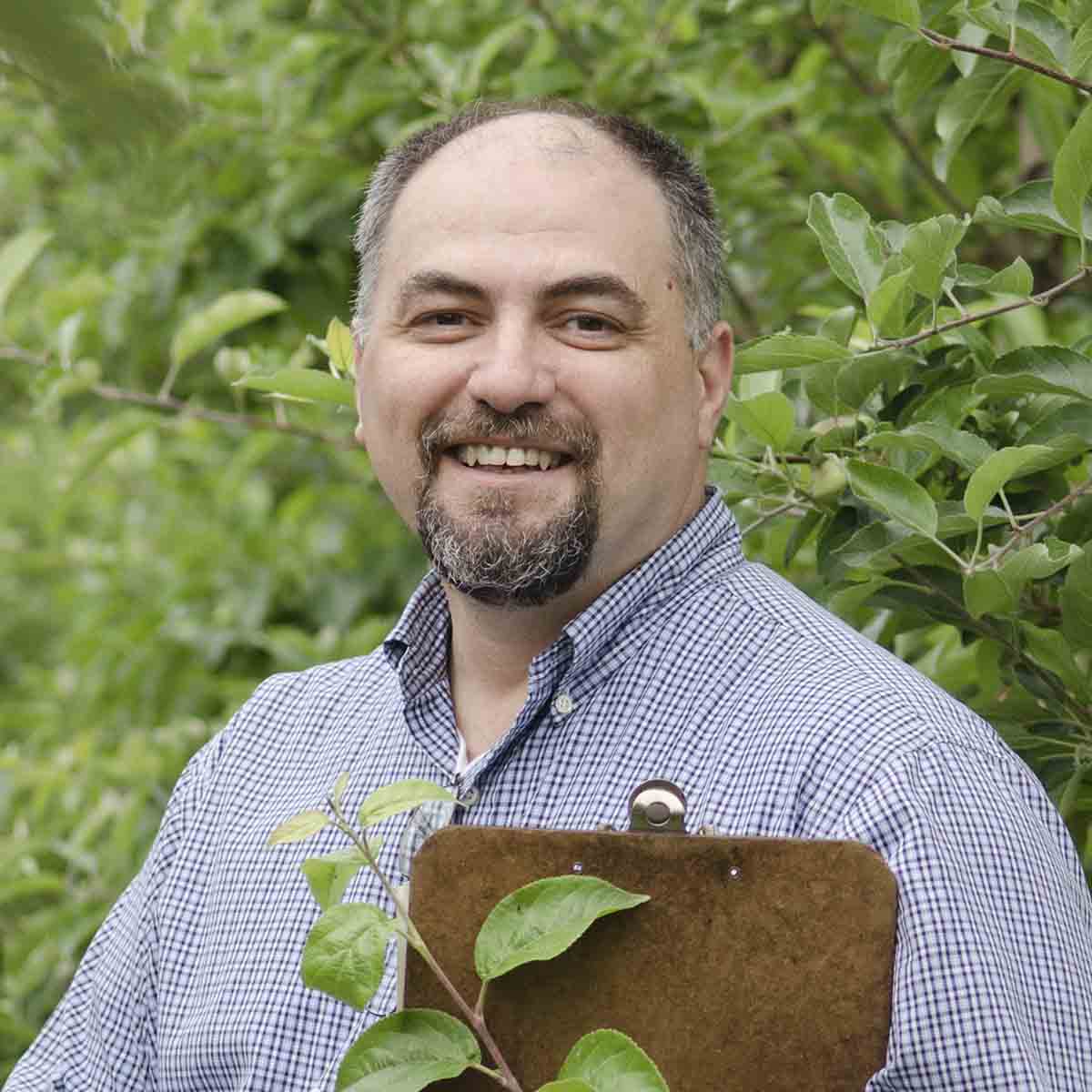 Gennaro Fazio is a plant breeder and research geneticist with the USDA-ARS Plant Genetic Resources Unit in Geneva, NY. The focus of his research is to develop new apple rootstocks that are more productive than current commercially available varieties and are resistant to devastating diseases like fire blight (caused by Erwinia amylovora) and replant disease. Part of his research focus is directed toward developing marker assisted breeding protocols for the breeding program, therefore he conducts basic and applied research on apple genetics, particularly in the area of disease resistance, root and tree architecture, rootstock mediated plant nutrition and dwarfing mechanisms of apple rootstocks. Gennaro's research also aims to expand use of genetic resources within the National Malus Collection for apple rootstock improvement.
Amy Dunbar-Wallis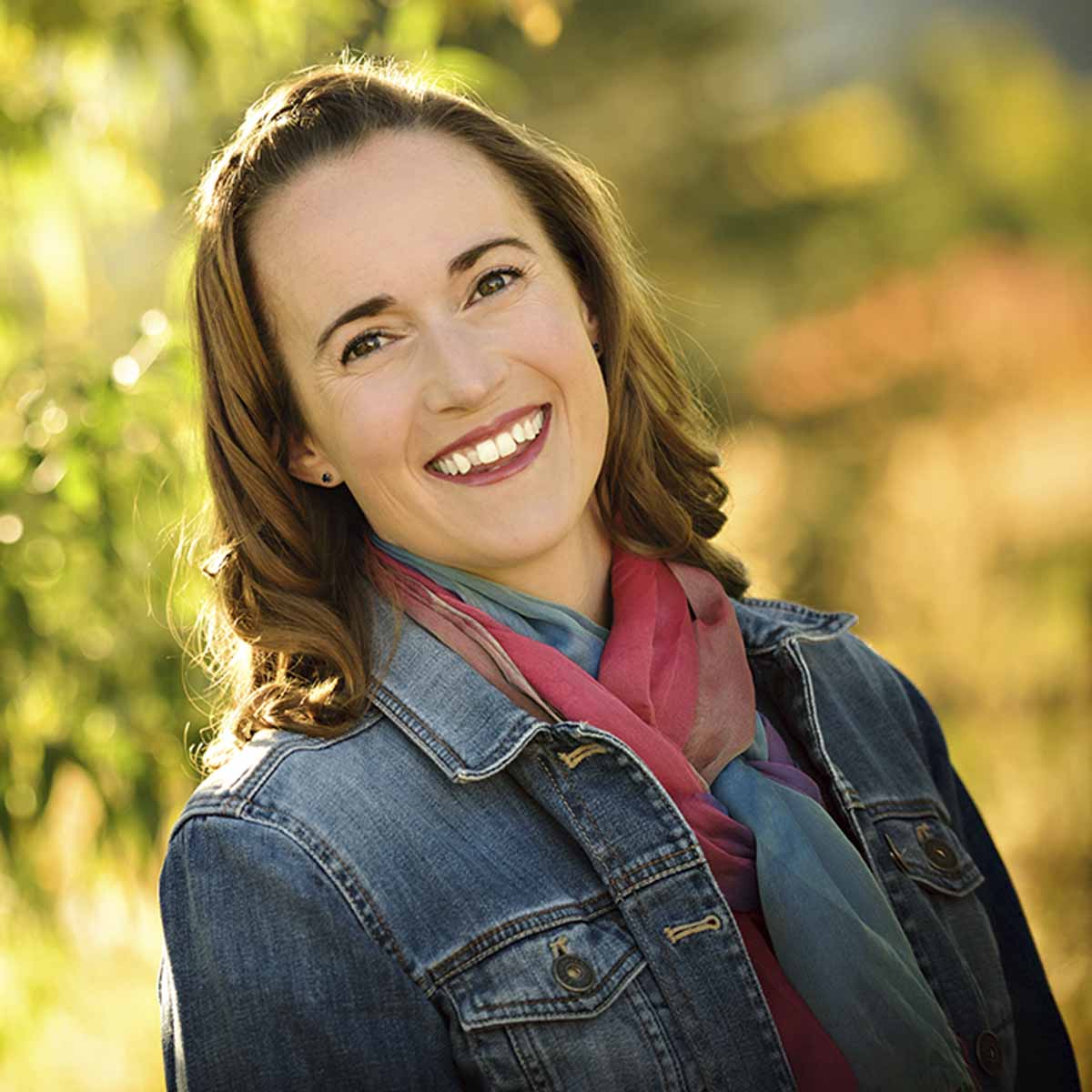 Amy holds a Bachelor of Science in environmental and forest biology from the State University of New York, College of Environmental Science and Forestry, and has worked as a research assistant with many exciting plant science labs across the country. She has studied mycorrhizal structures in loblolly pine, breeding system studies in native Hawaiian flora, and flower color evolution with fantastic scientists and educators. Amy has been the project coordinator with the Boulder Apple Tree Project since 2018 and in this capacity she works with students, researchers and community members towards a goal of mapping and measuring the apple trees of Boulder County and beyond. As a graduate student, her research interests include expanding course-based undergraduate research experiences into community college classrooms, engaging those students with community members through long-term studies of local trees, and professional development for community college professors to encourage research in their institutions.
Reagan Wytsalucy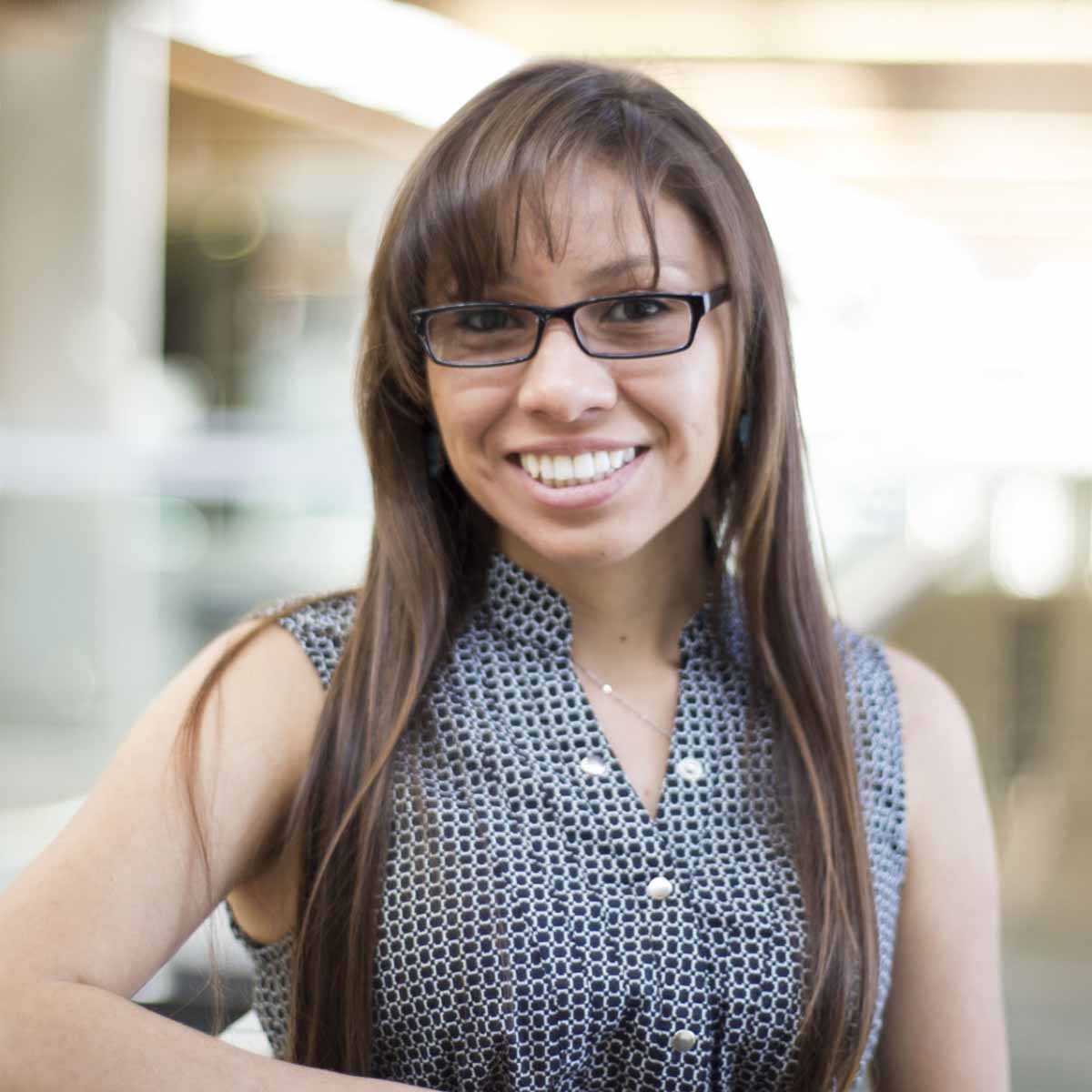 Reagan Wytsalucy is the agriculture, natural resources and 4-H Extension assistant professor for San Juan County, Utah State University (USU) Extension. She is a Diné member raised in Gallup, NM. Wytsalucy completed her master's degree (summer 2019) at USU focused on studying under-utilized traditional Native American food crops including horticultural practices, genetic diversity and cultural importance. Her completed research encompasses various agricultural and ethnographic approaches to understanding the significance of the southwest peach and Navajo spinach (Cleome serrulata) to the Navajo, Hopi and Zuni Nations. Wytsalucy currently works to provide educational programing in animal and plant sciences and collaborating in state efforts to successfully propagate native food plants to encourage local sustainability within Native American communities.
Awais Khan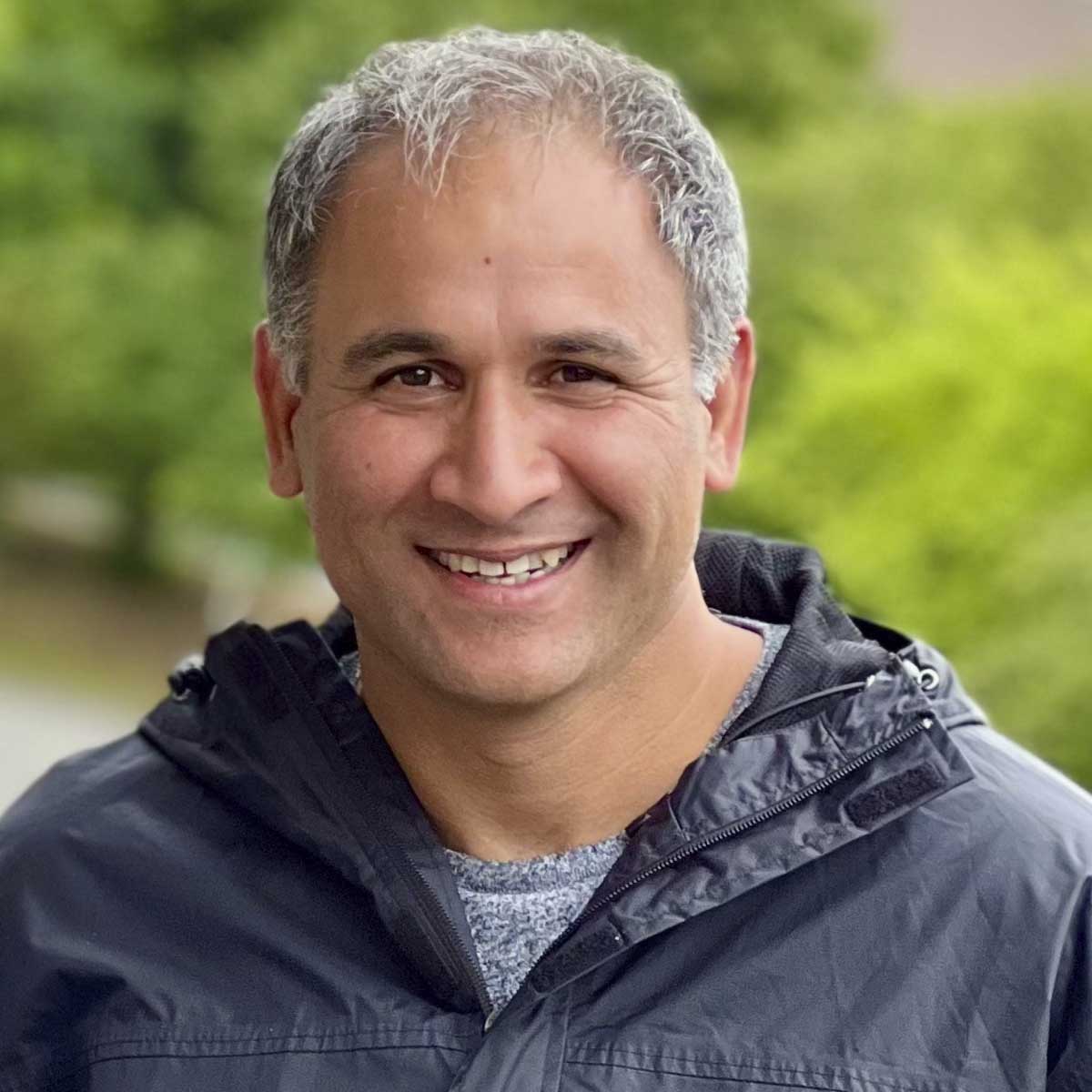 Awais Khan is an associate professor at Cornell University, NY, U.S. in the Plant Pathology and Plant-Microbe Biology Section. His research focus is to characterize mechanisms of fire blight and apple scab resistance, and development of strategies and tools for accelerated and targeted improvement of disease resistance in apples. Khan also provides leadership on pathology of rootstocks at various stages of development and implementation of MAB (Marker Assisted Breeding) strategy to improve disease resistance. He has a doctorate from the Swiss Federal Institute of Technology, Zurich, Switzerland (ETH) on fire blight of apples, an master's from the University of Gottingen, Germany, and research experience in applied genetics and breeding at the University of York, UK, and the University of Illinois, Urbana-Champaign. Throughout his research career, he has worked on genetic mechanisms of biotic and abiotic resistance in different crops and published extensively on the genetics, molecular markers, quantitative genetics, comparative genomics and bioinformatics in peer-reviewed journals. Prior to taking this position, Khan led a global research program on the genetics of adaptation and abiotic stress tolerance of potato and sweet potato at the International Potato Center and conducted research, outreach and training activities in Europe, North and South America, and Asia.
David Benscoter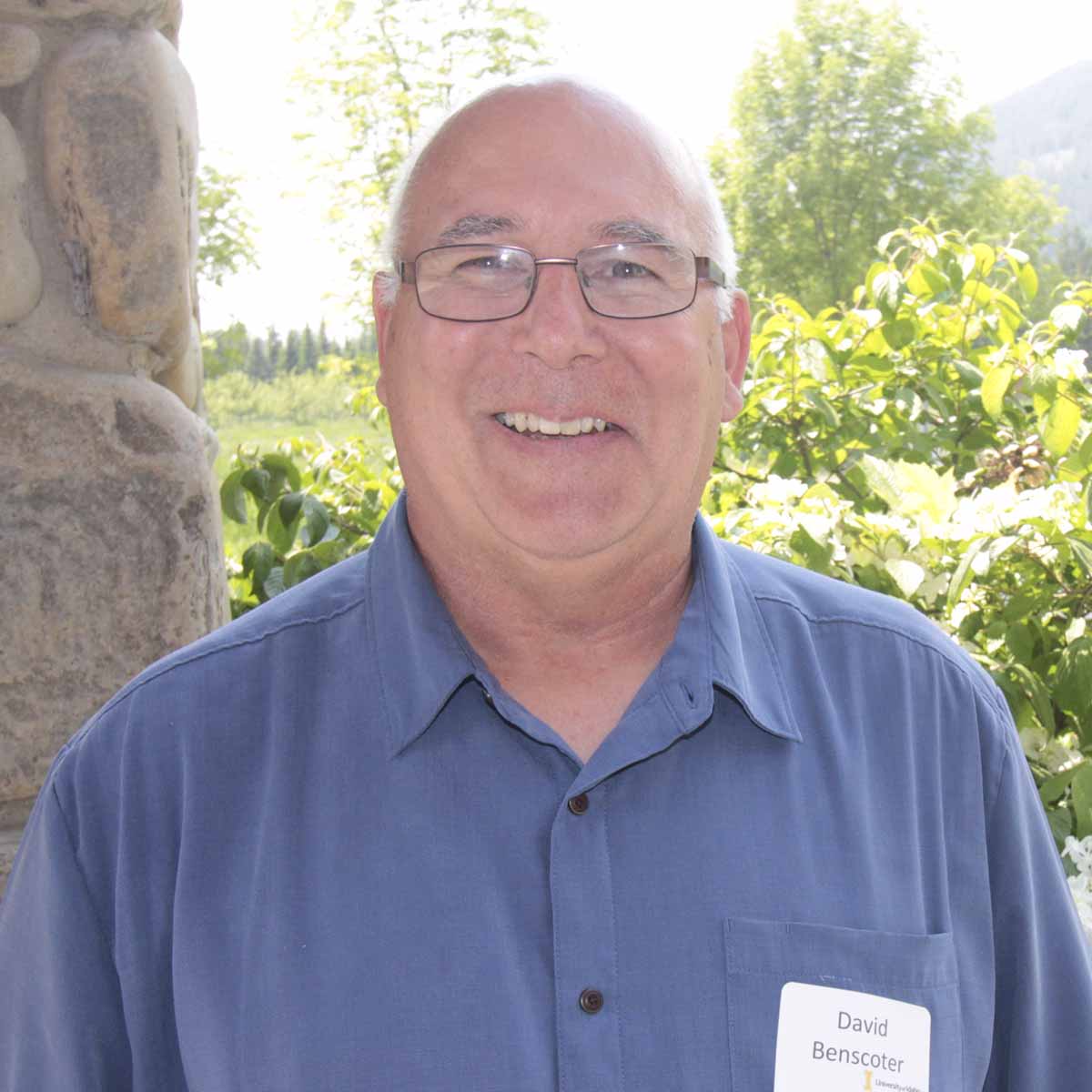 David Benscoter is a retired federal law enforcement agent. I spent six years as an FBI special agent and 18 years as an IRS criminal investigator. In 2012, I started getting interested in antique apples when I pruned the 100 year old orchard of a friend just north of Spokane, Washington. As I tried to identify the apple trees in her orchard I learned that eastern Washington has a rich but nearly little known apple growing history. The state of Washington is famous for growing apples but those orchards are mostly irrigated orchards along the Columbia River and its tributaries in the central part of the state.
I began researching the history of apple growing in eastern Washington in 2013 and I soon learned that apples now considered extinct were grown in eastern Washington and northern Idaho in the early 1900's. I began searching for extinct or lost apple varieties in Whitman County, Washington. Joanie Cooper and Shaun Shepherd, two gifted apple identification experts who live in Oregon, agreed to evaluate the apples I sent them. Joanie and Shaun are also known for establishing The Temperate Orchard Conservancy, a place where fruit trees in danger of extinction can find safety and be preserved forever. I later partnered with the Whitman County Historical Society and started The Lost Apple Project.
In 2014 my search turned up a formerly extinct apple, the Nero. In 2016, two other once lost apples were rediscovered in Whitman County, the Dickinson and the Arkansas Beauty. In total, The Lost Apple Project and the Temperate Orchard Conservancy have found 23 apple varieties once thought to be extinct. Over 250 apple varieties have been documented as growing at one time in eastern Washington and northern Idaho. We are looking for 39 of those apples as they are today considered lost or extinct. Our hope is to find these lost varieties and re-introduce them to the public.
EJ Brandt
EJ Brandt is a retired electronic technician for Washington State University and is also a former Pararescue USAF Special Forces member. Currently living in Troy, Idaho, EJ is involved with The Lost Apple Project and Heritage Apple Research. EJ is responsible for the rediscovery of the Regmalard apple in the Moscow, Idaho region.
Diane Flynt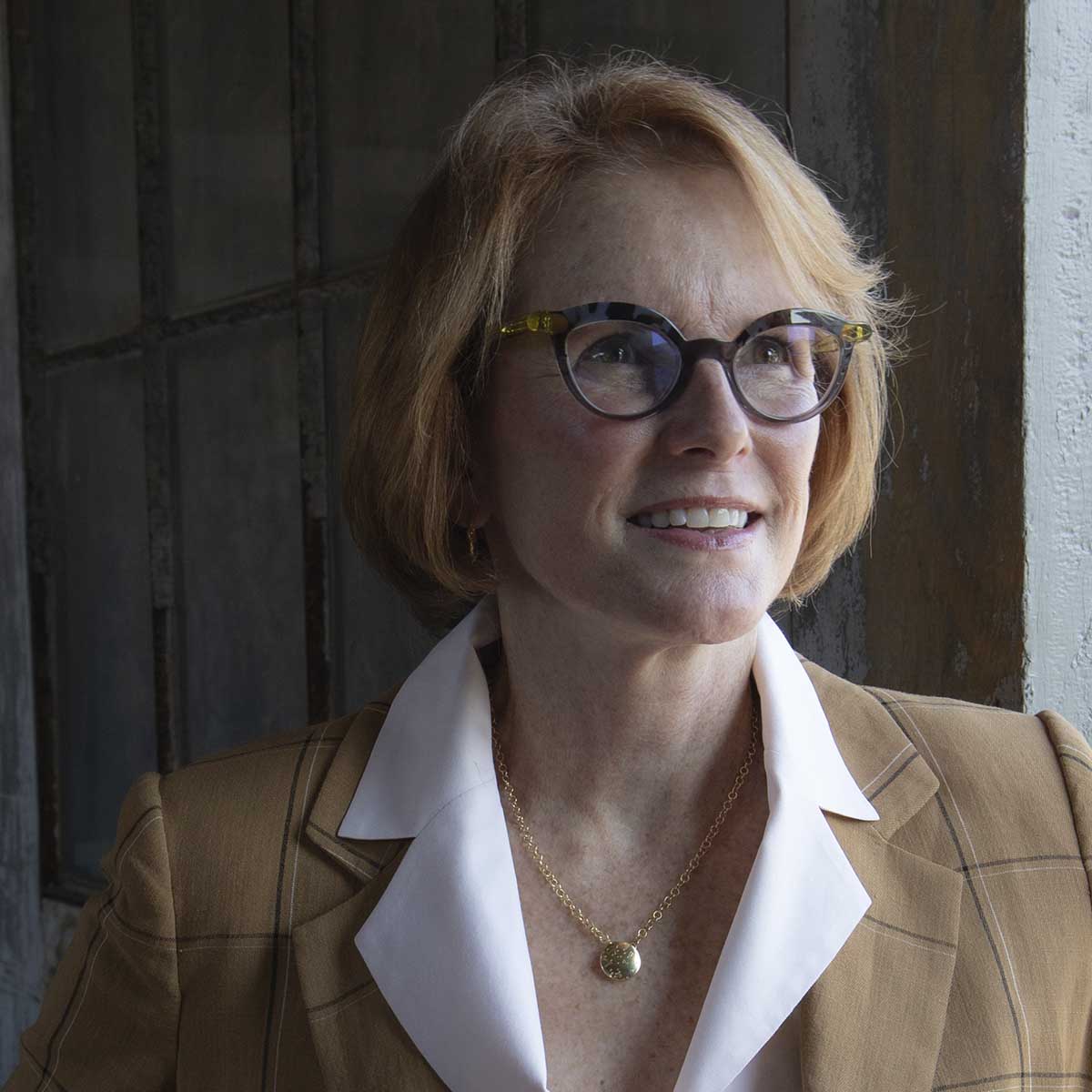 Diane Flynt, founder of Foggy Ridge Cider, grows cider apples in Southwest Virginia just north of Mt. Airy, North Carolina. A Georgia native, Diane was born in Atlanta and raised in West Point, Georgia. She worked for over twenty years in corporate America before seeing the light and returning to her farming roots to found Foggy Ridge Cider in 2005. In 1997, Diane planted a cider apple orchard on the Flynts' high elevation farm in the Southern Appalachians. Named after the almost daily fog that rises from Rock House Creek and wafts through the 3,000 feet elevation site, Foggy Ridge Cider's orchards include over 30 heirloom cider varieties. Diane's vision was to "plant excellent ingredients" and to make fine cider using the same techniques and care that go into making fine wine. Southern cider varieties like Hewe's Crab and Grimes Golden, as well traditional English cider apples such as Dabinett and Tremlett's Bitter, produced top quality cider fruit for Foggy Ridge Cider's six cider blends. Diane is active in national and state cider initiatives and has played a leading role in promoting Virginia wine. She speaks on cider, farming and food culture in national and regional forums. In Fall 2018, Diane produced her last cider vintage, called Foggy Ridge Final Call. She now sells cider apples to cidermakers throughout the South. She is currently researching a book on old southern apples for the University of North Carolina Press. Diane lives with her husband, Chuck, in Dugspur, VA, on the site of the Foggy Ridge Cider orchards.
Darlene Hayes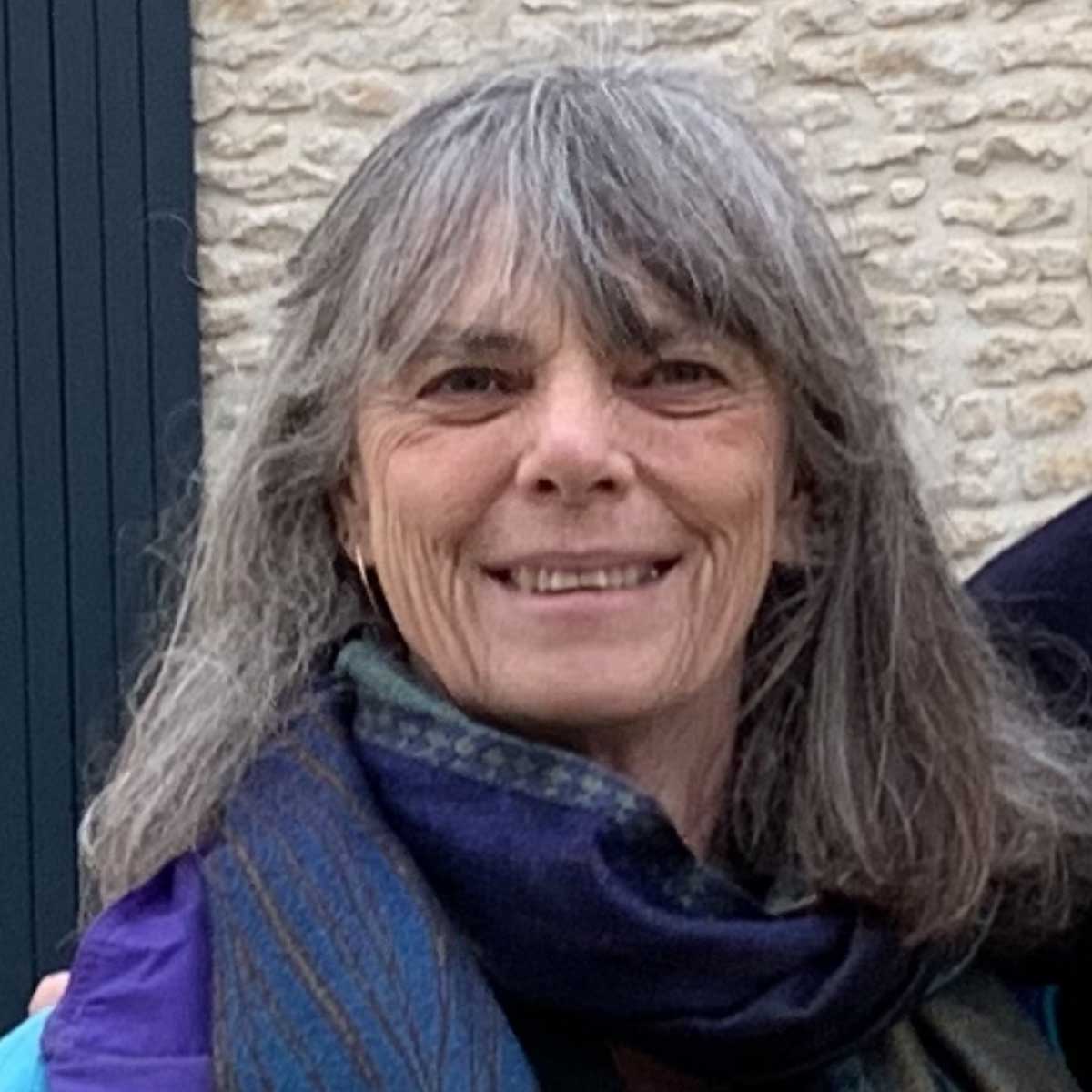 Cider expert, historian and author, allintocider.com, Darlene Hayes is a well regarded international cider judge and teacher. She is editor of the all things apples, orchards and cider zine Malus (maluszine.com), and writes about cider for a variety of publications. She is currently exploring the history and character of the wide variety of apples that are used in cidermaking.
Tanner Hunt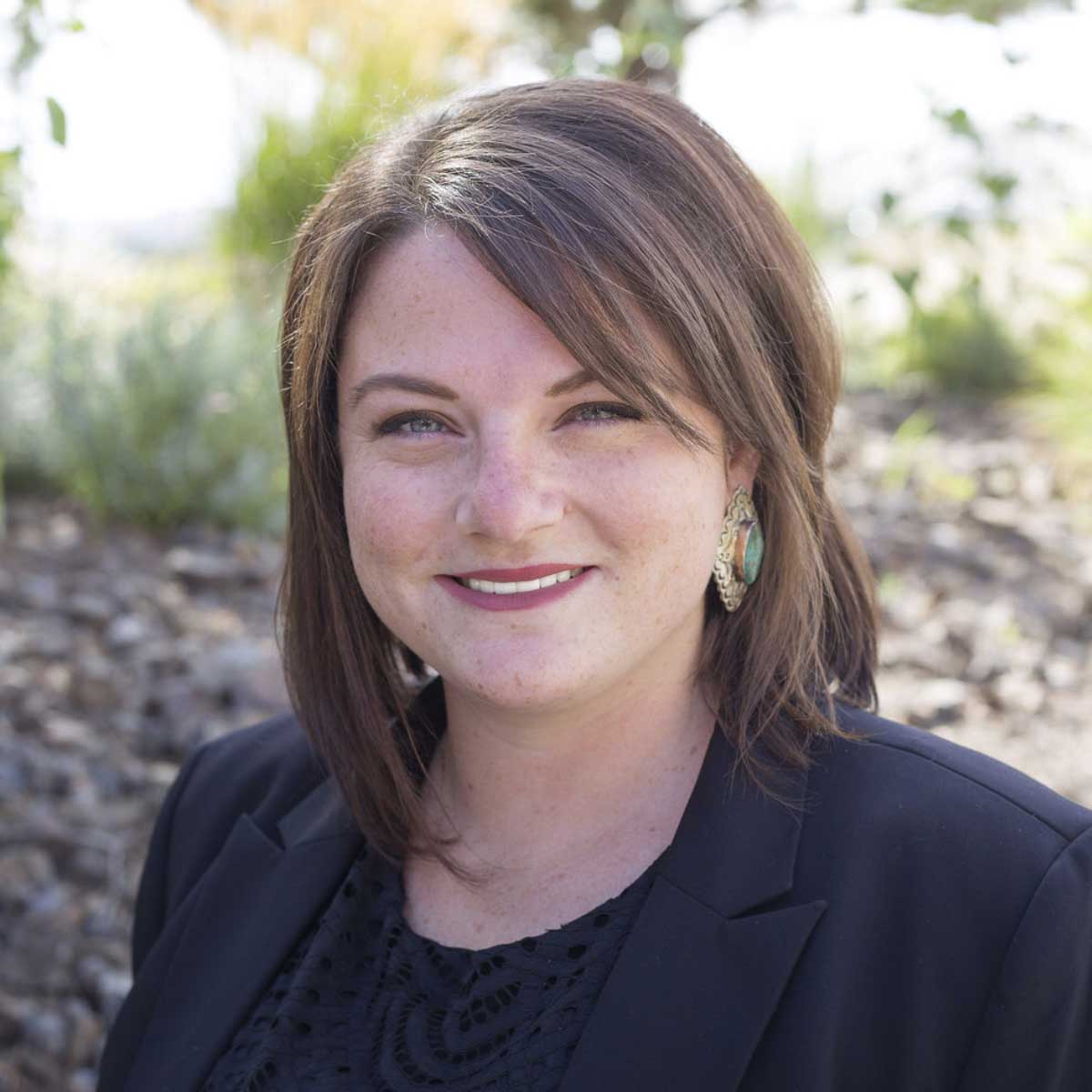 Tanner Hunt is a national crop coordinator for the National Clean Plant Network who is passionate about protecting American agriculture for future generations to enjoy. She is looking forward to learning and participating in this year's webinar series from the Heritage Orchard Conference.
Kyle Nagy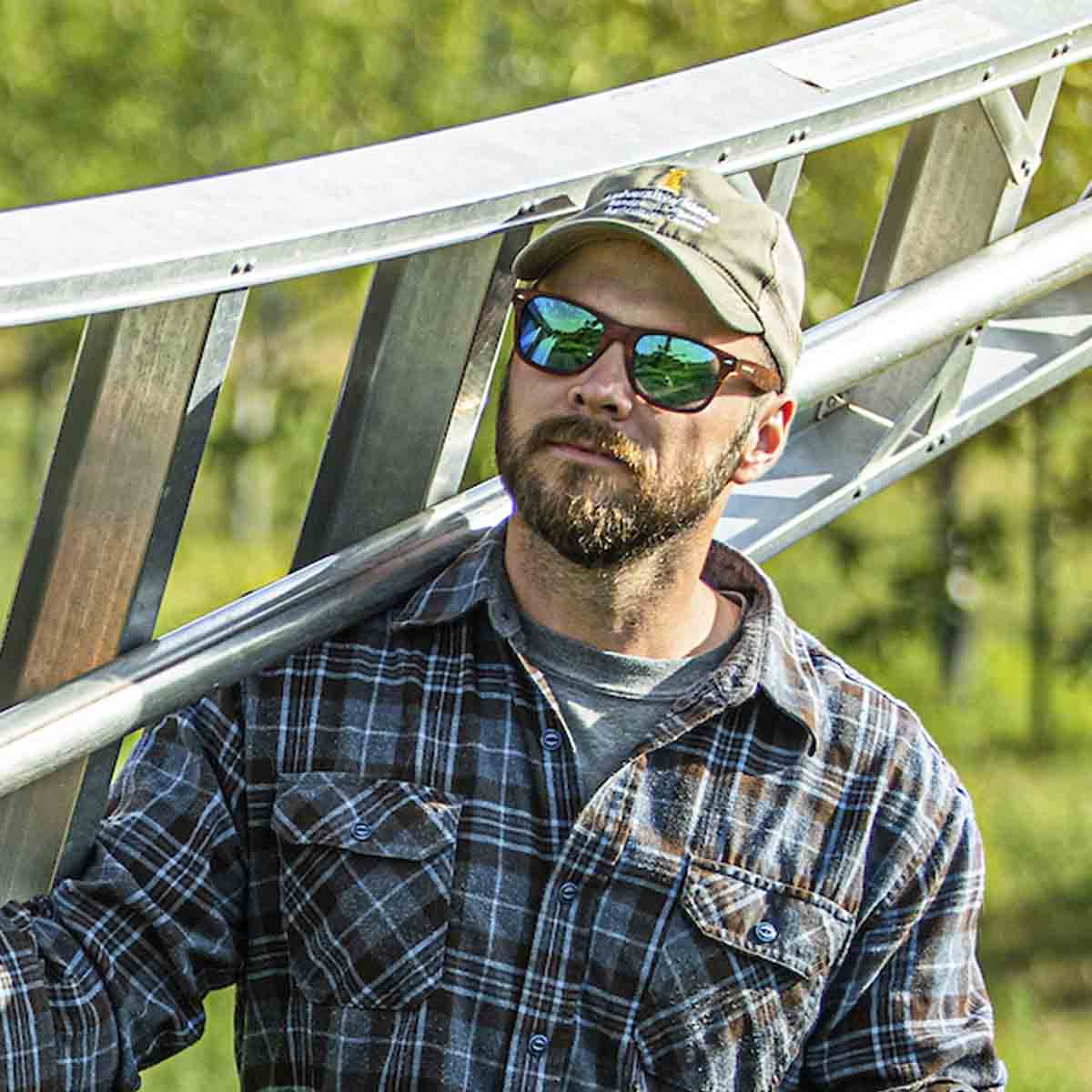 Kyle Nagy is the superintendent and orchard operations manager at the University of Idaho's Sandpoint Organic Agriculture Center (SOAC). He received his bachelor's in horticulture from the University of Minnesota and recently completed his master's in environmental science at the University of Idaho. The orchard at SOAC has 70 varieties of hardy apples, mostly heritage varieties, along with a handful of pear, plum and cherry varieties. SOAC is the only University of Idaho research station dedicated to organic and sustainable agriculture research.
Katrina Mendrey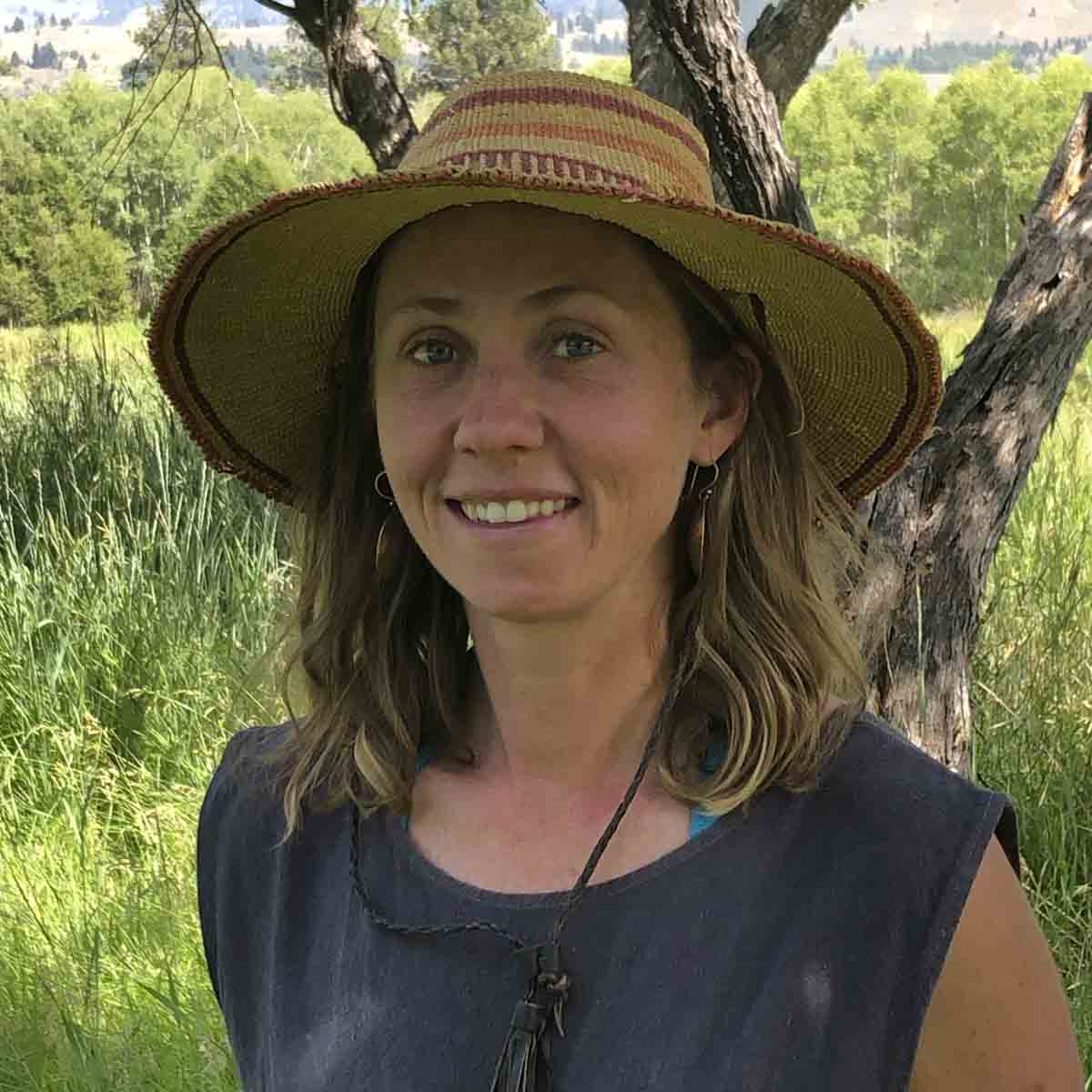 Katrina Mendrey is an adjunct professor of horticulture at Montana State University and co-owner of Chapter One Book Store in Hamilton, Montana. She received her master's in soils from the University of Washington School of Environmental and Forest Sciences. She helped start the Heritage Orchard Conference Webinar series when she managed the Montana Heritage Orchard Program, part of MSU's Western Agricultural Research Center. Even as an independent bookstore owner she continues her quest to find the Bitterroot's "bitterest" apple and serves as a resource to identify, propagate and care for heritage apples in her community. More information about Montana apples and apple identification resources developed by Katrina can be found at www.mtorchards.org and www.mtapples.org.
Steve Miller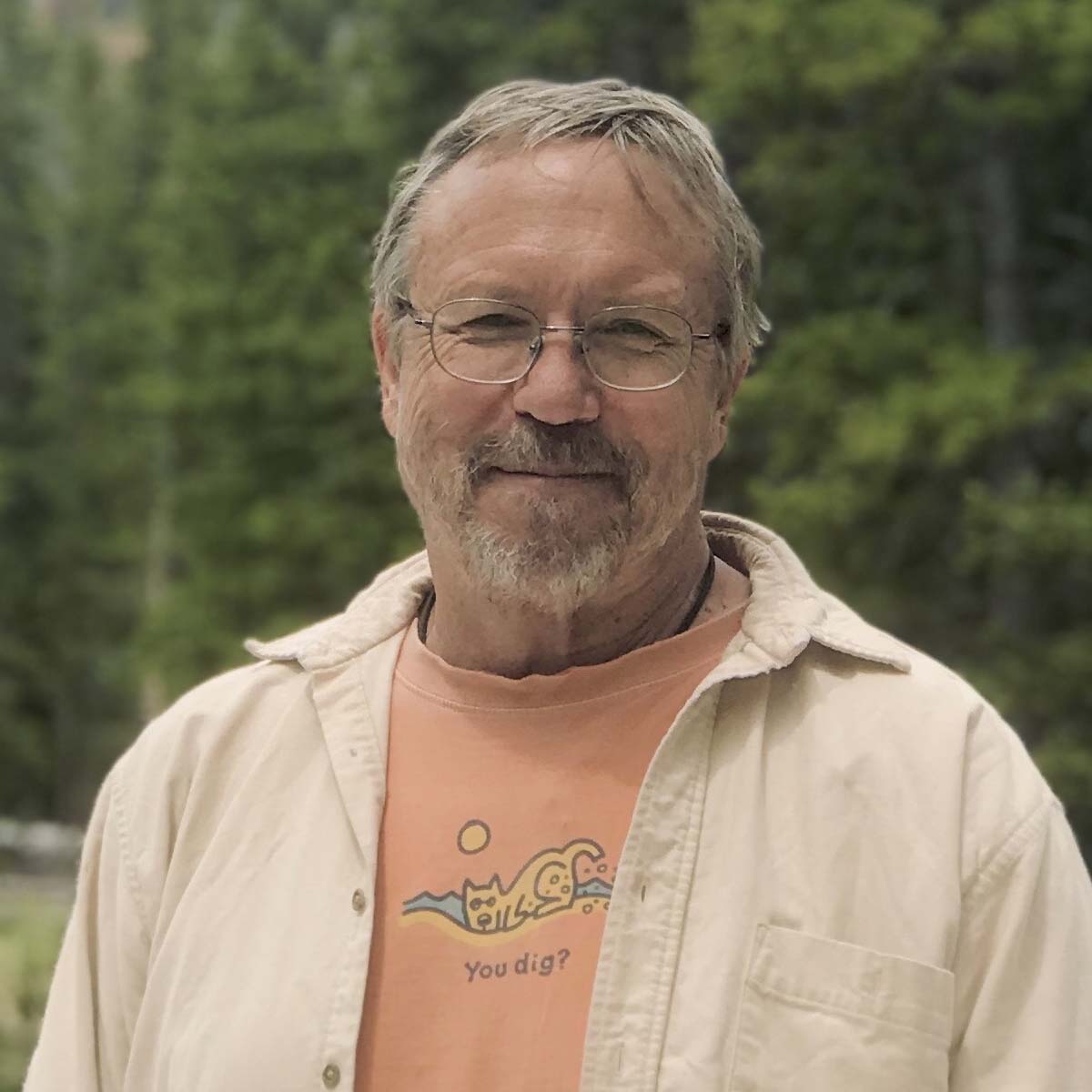 Steve Miller completed his master's and doctorate in mycology from Virginia Tech. He has always had a passion and taste for apples, and started an orchard on his property near Laramie. Steve became interested in apples and saving heritage cultivars when the University of Wyoming expanded, razing old neighborhoods and apple trees. He has had funding from the Wyoming Department of Agriculture Specialty Crops Program, the UW Agriculture Research Station and the USDA. He has now grafted over 1,000 heritage cultivars from across the state of Wyoming, and identified them using molecular methods. He also started a germplasm orchard of the different and unique cultivars at the UW Sheridan Research and Extension facility in Sheridan, Wyoming.
Cameron Peace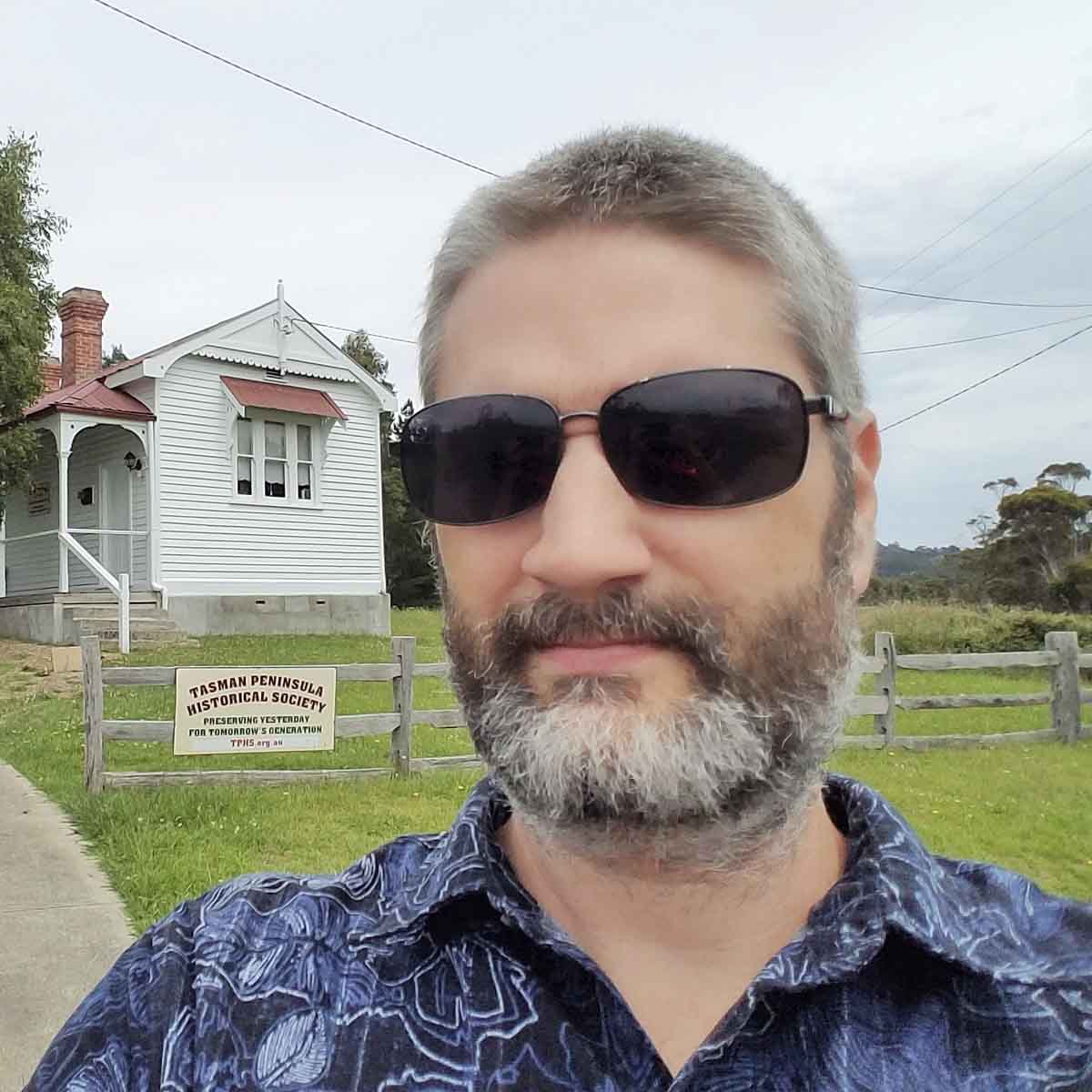 Cameron Peace is fascinated by fruit, genetics, history and what breeding offers future generations. He is a professor in the Department of Horticulture at Washington State University, and his research program aims to bring the benefits of natural diversity and the genomics age to fruit breeding. He uses new genome-wide DNA profiling techniques to understand the inherited attributes and ancestry of fruit trees. His current passion is reconstructing the family tree of all apple varieties, and the same for cherry. In Pullman, he oversees the student-run Palouse Wild Cider Apple Breeding Program.
George Raino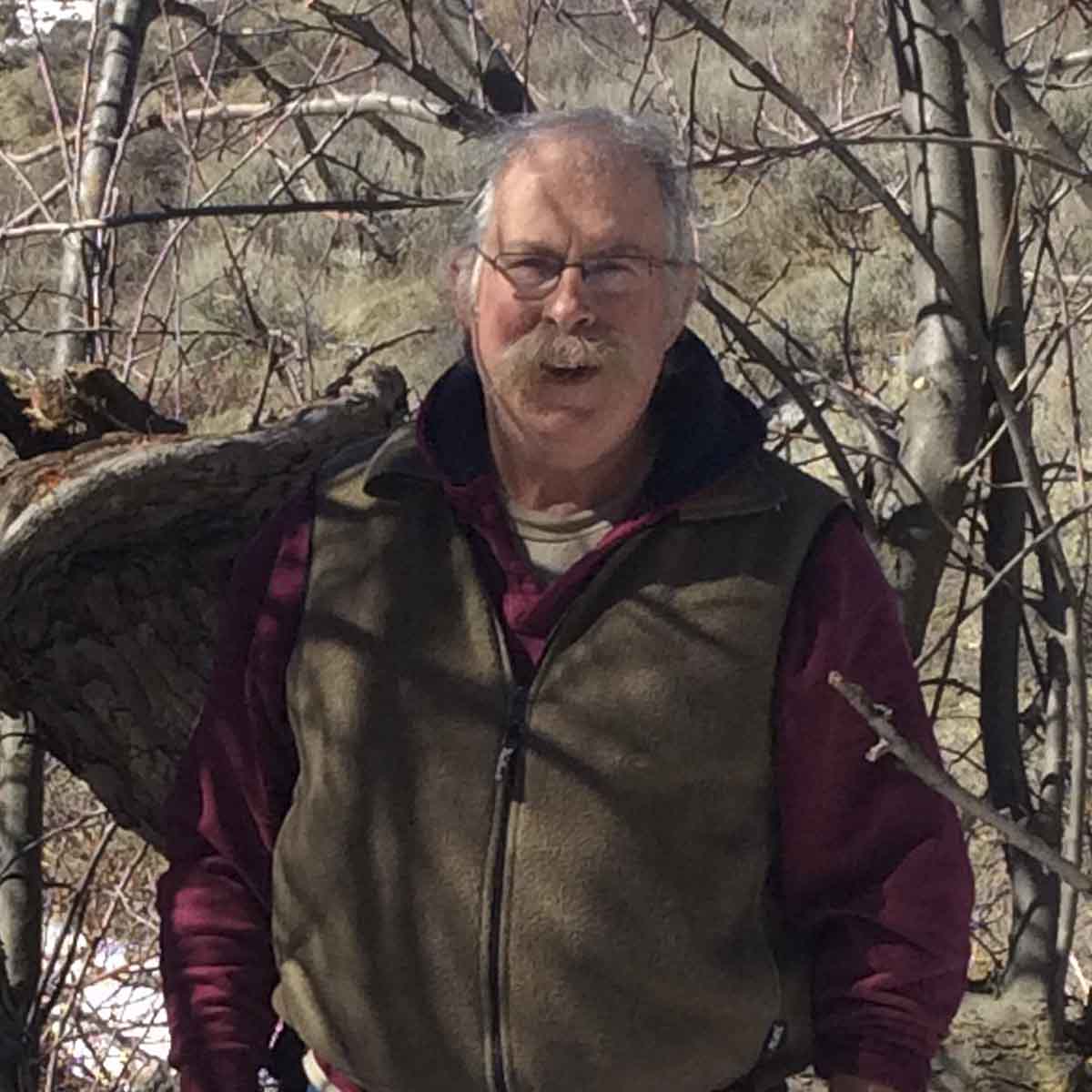 George Raino, 65, is a retired educator from Boise. George is credited for the rediscovery of the Kittageskee and Fink lost apples. Here he is standing in front of the last, lost Kittageskee apple tree. It was likely planted between 1911 and 1915. Although the tree is hollow and in bad shape, Bob Purvis, Richard Uhlmann and George were able to collect scion wood and now the Kittageskee is back in the world. George has distributed four grafted trees and had 15 field grafts take on two apple trees on his property in Boise. One of the grafted trees is growing at his residence.
Jude Schuenemeyer
The roots of Montezuma Orchard Restoration Project (MORP) began when co-founders Jude and Addie Schuenemeyer got into the nursery profession in 2001. They originally ran a nursery that had been in business for over 50 years and had a lot of older clientele, who often asked about apple varieties they remembered enjoying as children. In asking around, the Schuenemeyers learned the area's rich history, discovered other rare varieties and realized just how many old trees still grew in Montezuma County — quite often with the descendants of settlers who planted these old orchards still living on the original farms or at least in the area. MORP was founded to preserve Colorado's fruit growing heritage and restore an orchard culture and economy to the southwestern region.
Richard Uhlmann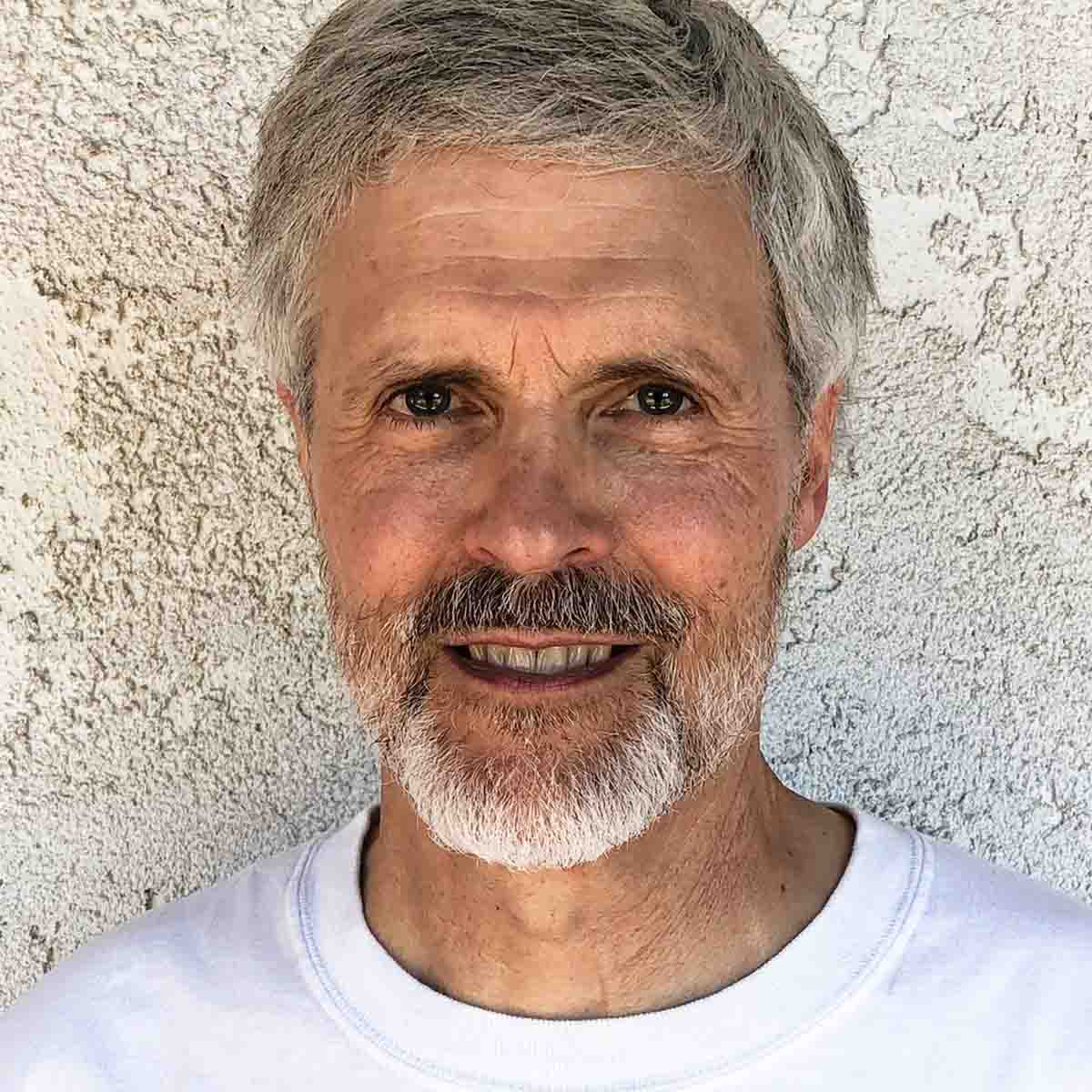 Richard Uhlmann is co-founder of the Idaho Chapter of the Lost Apple Project, a founding member of the Historic Fruit Tree Working Group of North America and a University of Idaho Master Gardener. He is a retired gastroenterologist in Boise, Idaho, and was an associate professor of Medicine and Public Health at the University of Washington.
Gayle Volk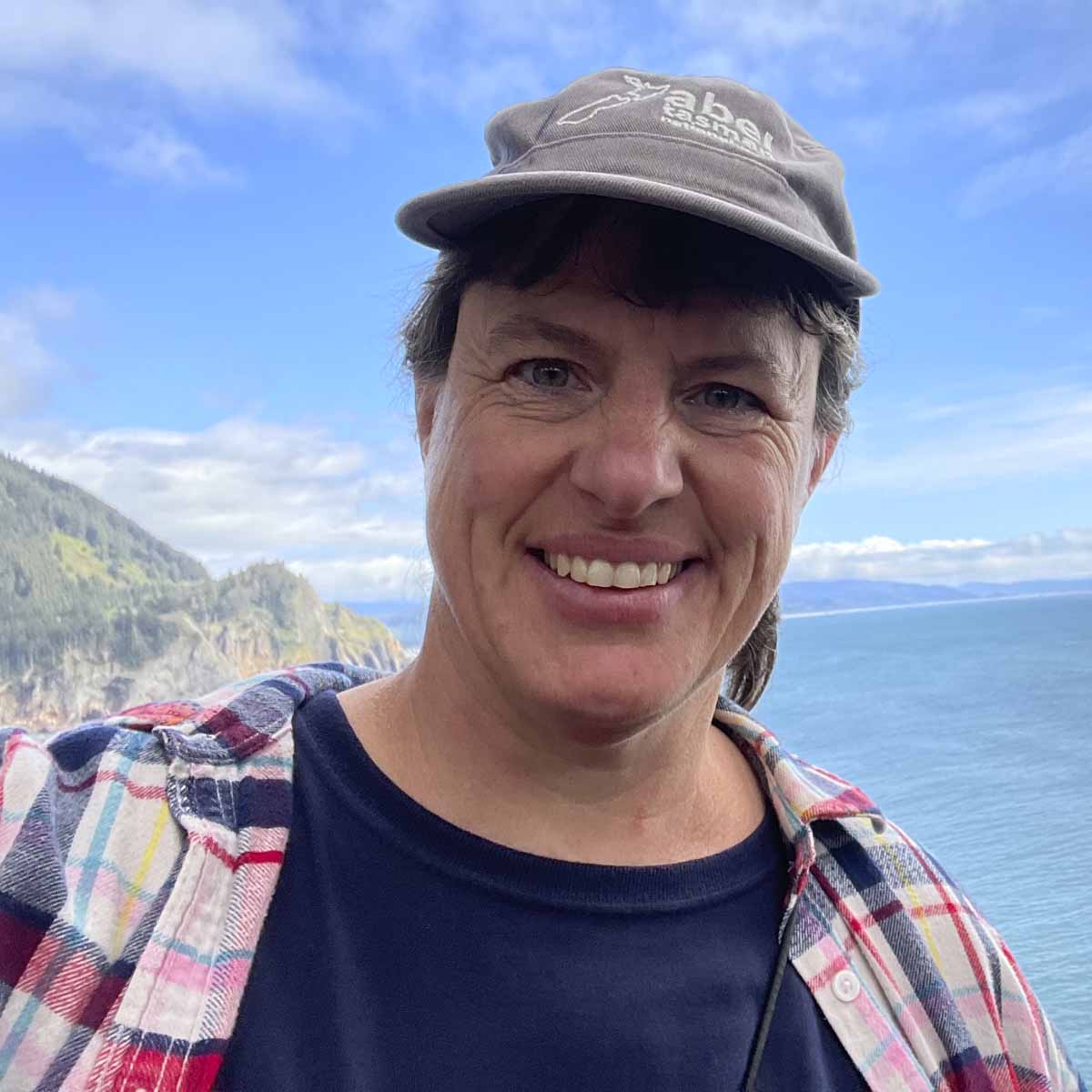 For nearly 20 years, Gayle Volk, a plant physiologist at the National Laboratory for Genetic Resources Preservation in Fort Collins, Colorado, has been performing genetic analyses on apple cultivars and wild species in the USDA National Plant Germplasm System's apple collection located in Geneva, NY. She and her collaborators have used the USDA apple cultivar collection as a reference set to identify the cultivar names of historic apple cultivars in local collections and on public lands. Her presentation will provide information about the USDA apple collection as well as some of the historic apple research that has been performed.
Nicole Ward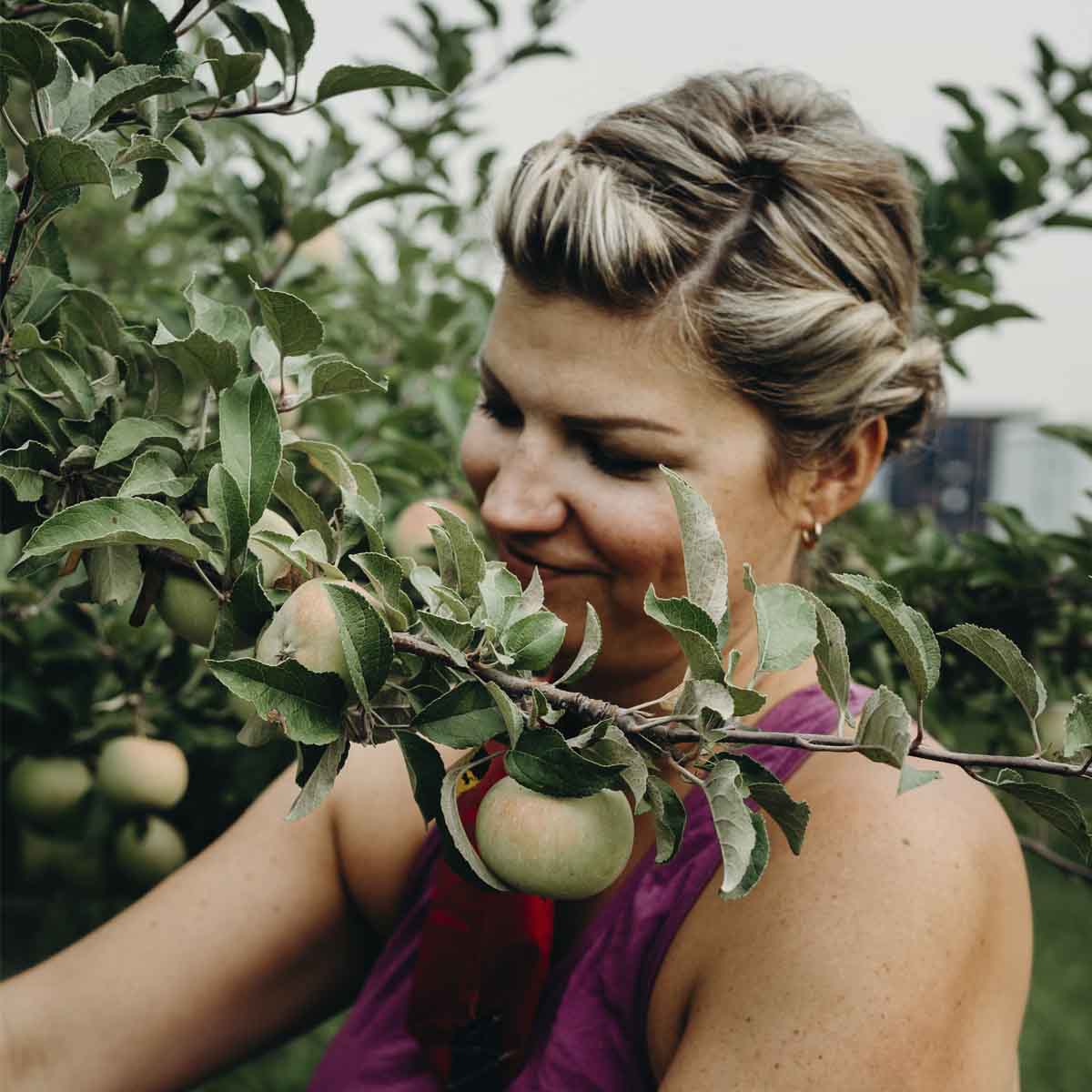 Nicole married a boy who owned an apple orchard, and they have since started and grown a hard cider company. They specialize in ciders utilizing the over 1,000 varieties of apples they grow. Nicole is a proud mom of two girls and two dogs and is desperately trying to stay on top of the laundry while growing the business. Their orchard is on 16 acres in the middle of Michigan, and they are the 5th generation to be on the land that's been in the family for over 100 years.